For me, the morning starts with a session in alien wavelengths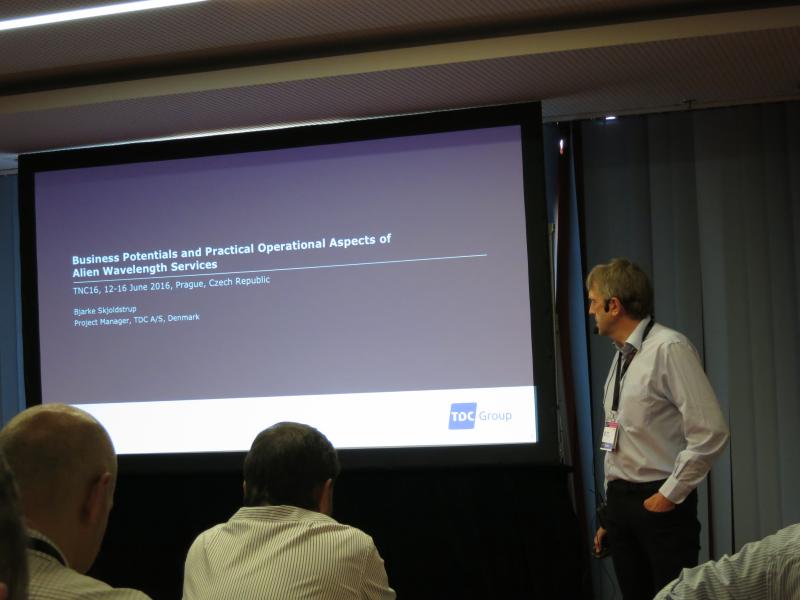 ...first seen from the point of view of the Danish Incumbent Telco, TDC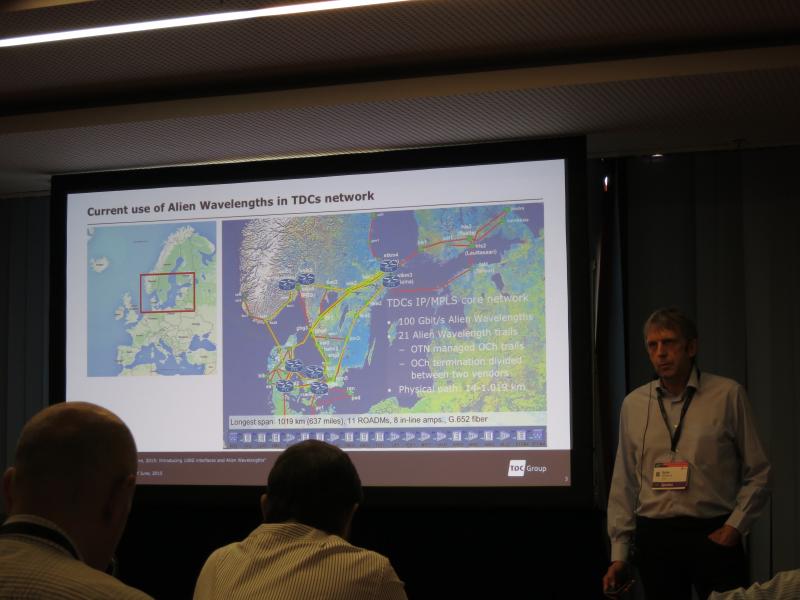 Per Nihl&eacute:n from SUnet...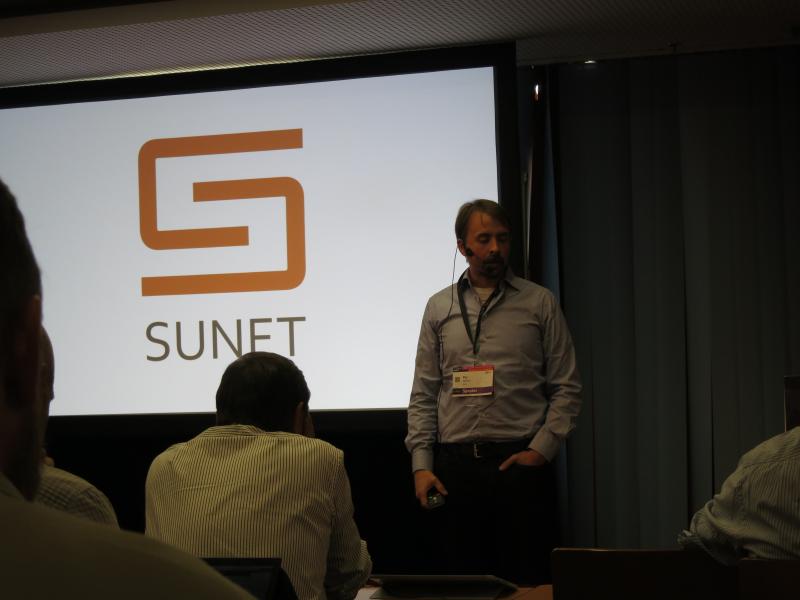 ...is building his network almost exclusively using alien wavelengths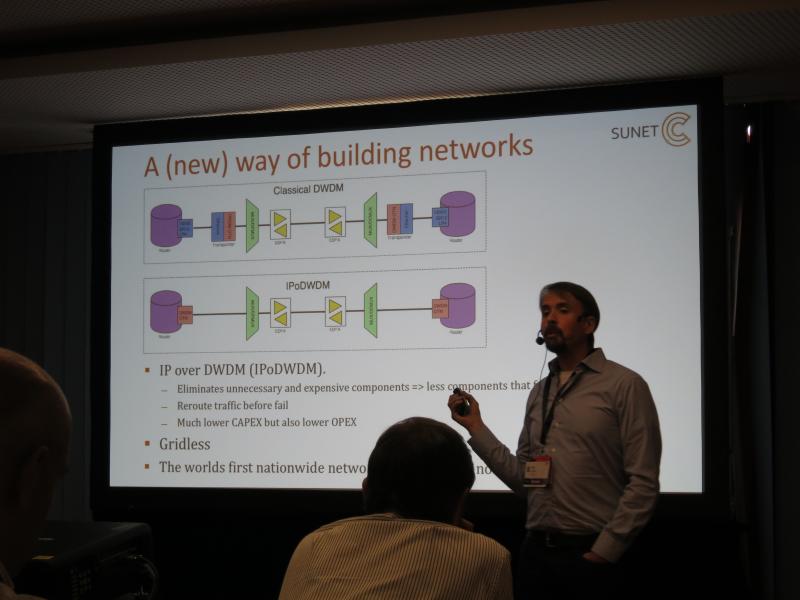 which gives him a lot to think about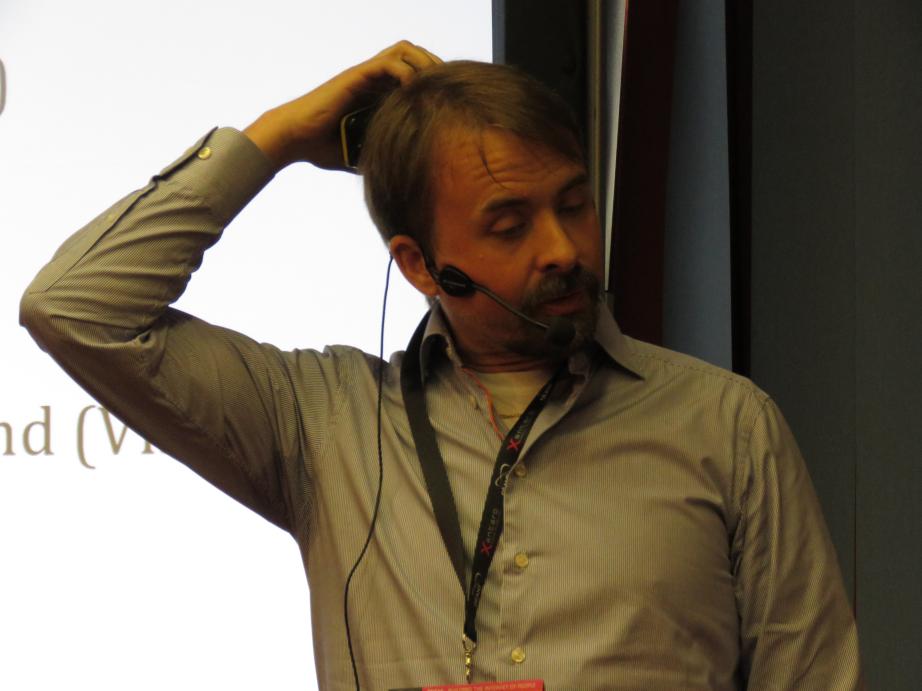 Anna Manolova Fagertun from the Technical University of Denmark does a really good job as session chair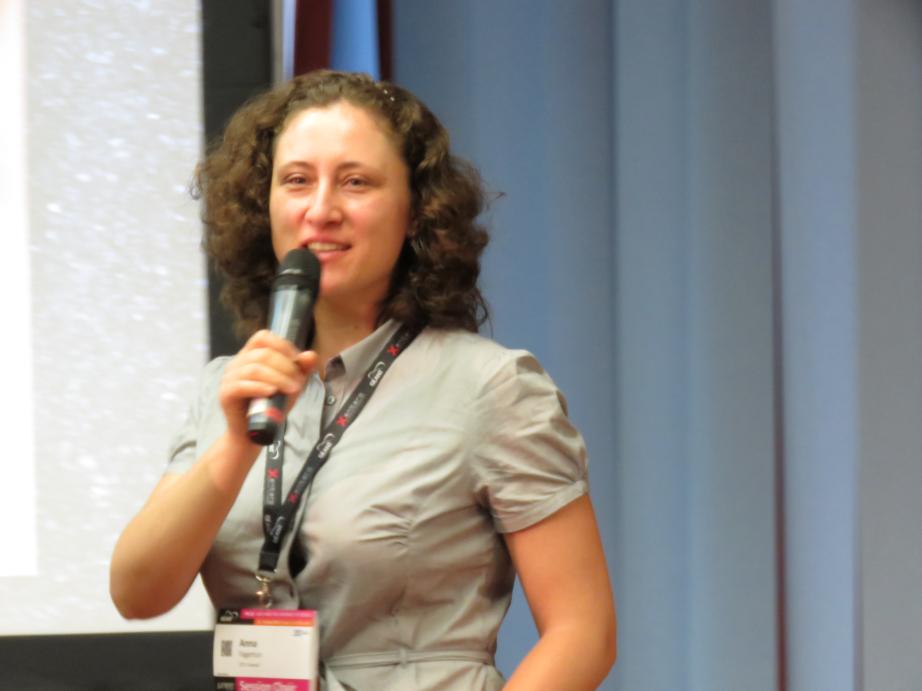 At the end of the session, there is a panel discussion

Christian Gijtenbeek (GÉANT) is taking the opportunity to demonstrate the online service matrix. Actually, he is taking every opportunity. The service matrix is a unique tool for NREN'ers. Try it before your neighbour!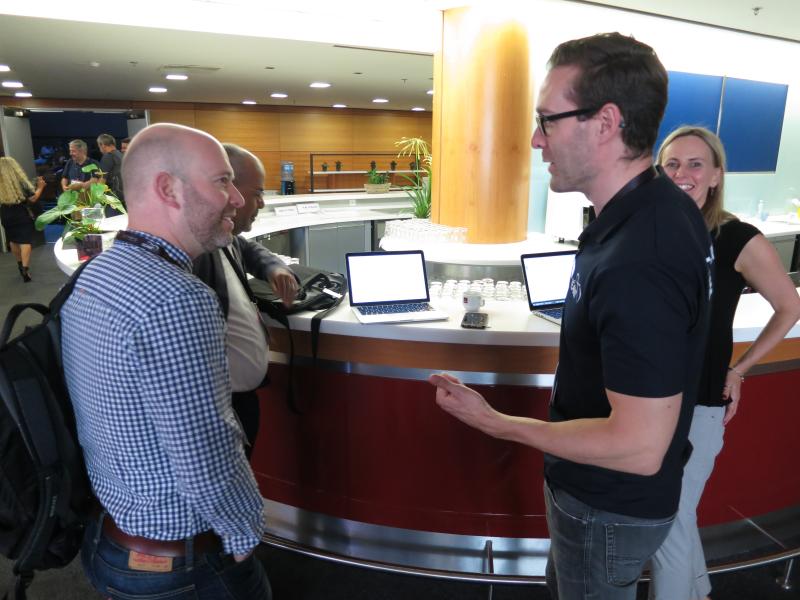 Susanne Michelsen (NORDUnet) reading over the shoulder of Torben B. Sørensen (DeiC)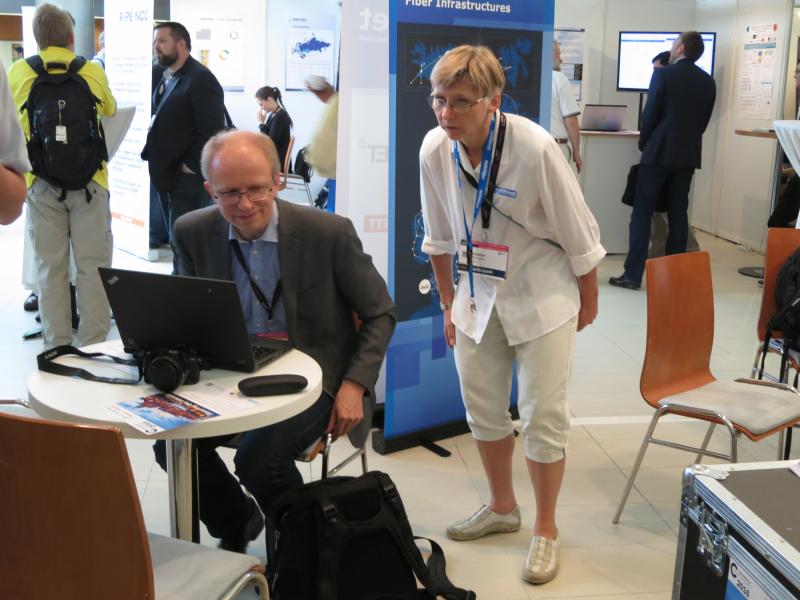 Karen O'Donoghue introducing...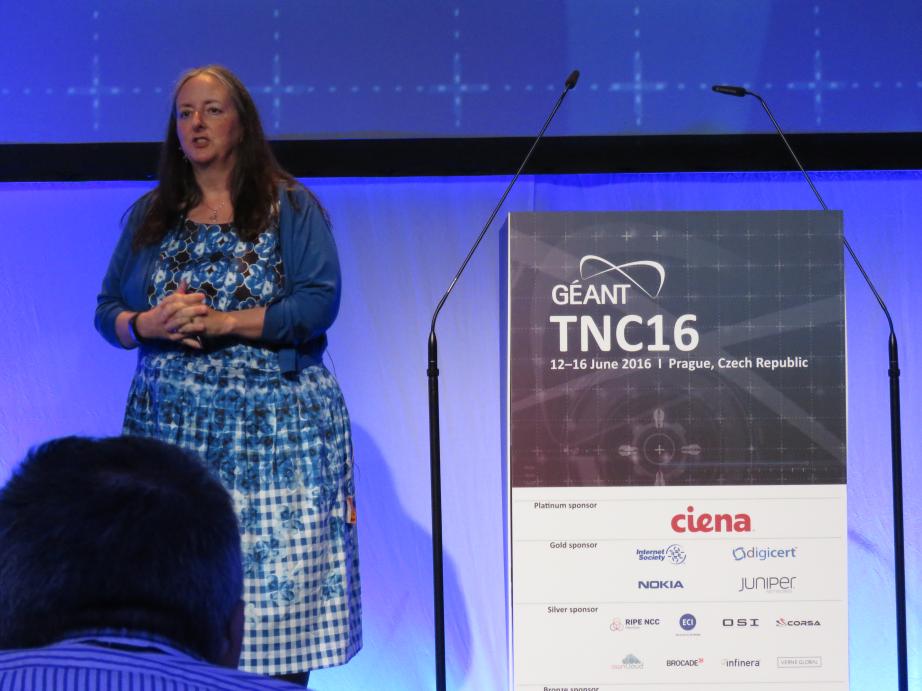 ...Deborah Estrin from Cornell University...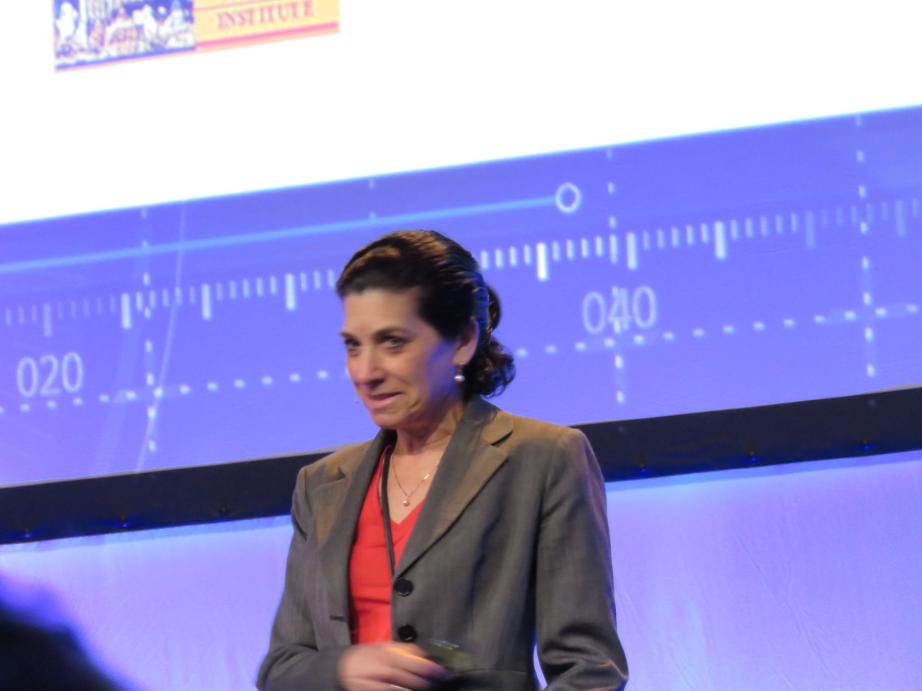 ...who is preaching we need to trust our environment and embrace the exciting services that our loss of privacy enables...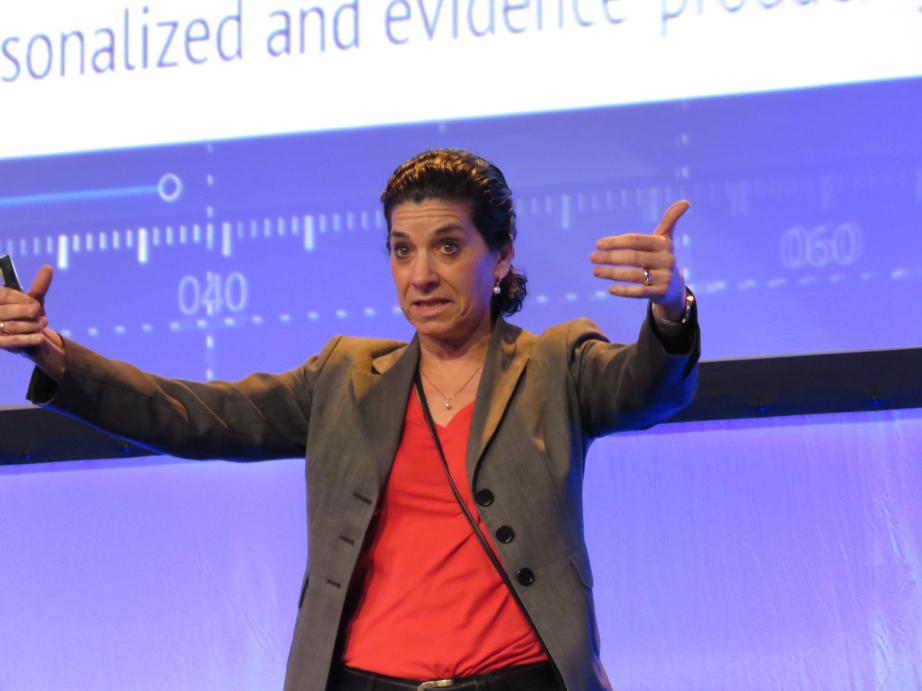 ...and yet she brings her handbag with her onto the stage.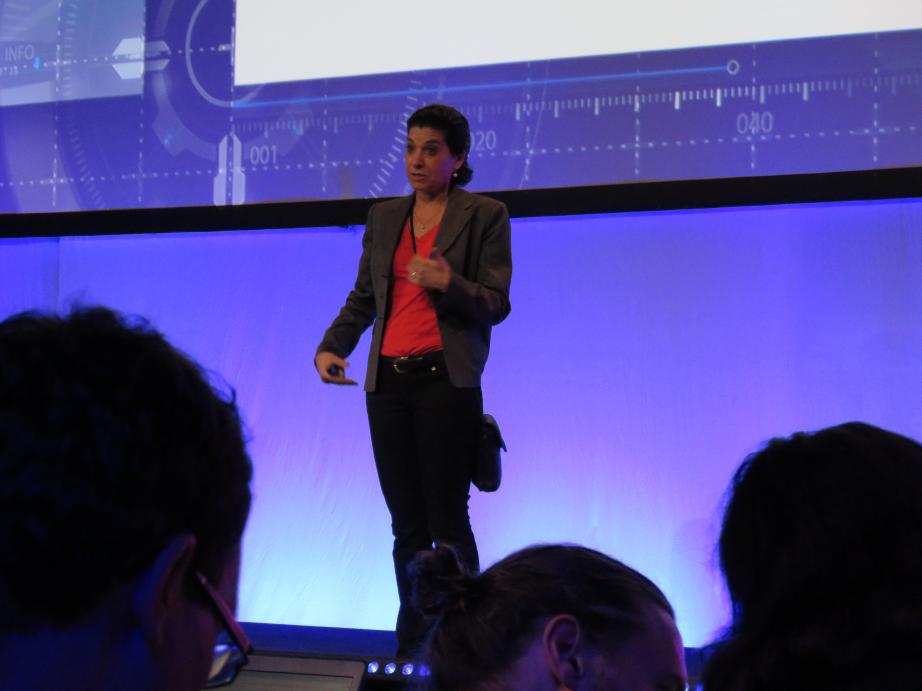 Another important component in a good TNC: Posters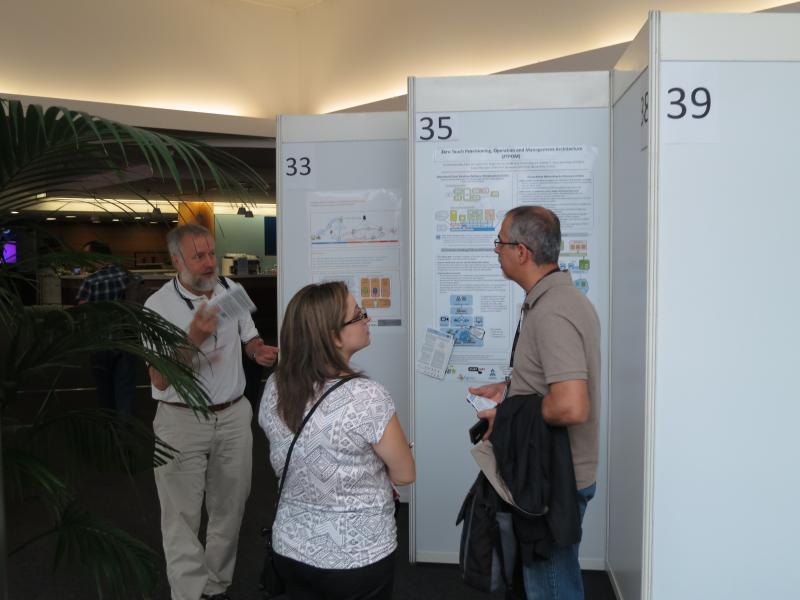 Mirjam Kühne from RIPE is camping outside her own booth. Did they buy it too small?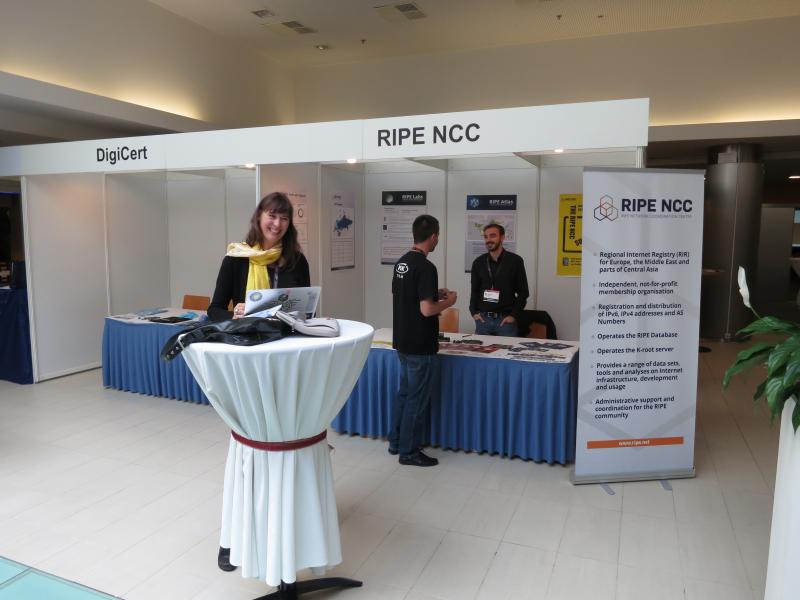 Others camp inside their booth: Here we have the clever guys from i2cat in Spain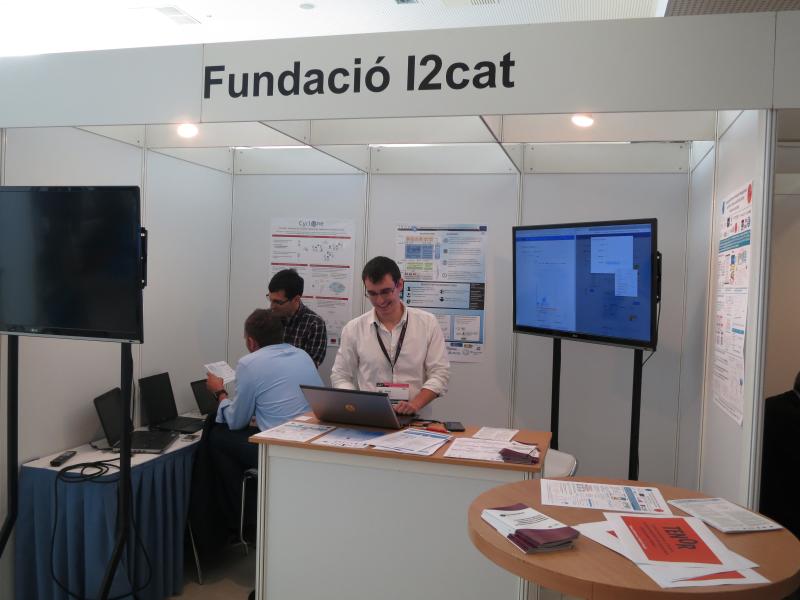 Some other nice gyus filling their booth: Christian Schmitz and Jonathan Kawohl from OwnCloud, where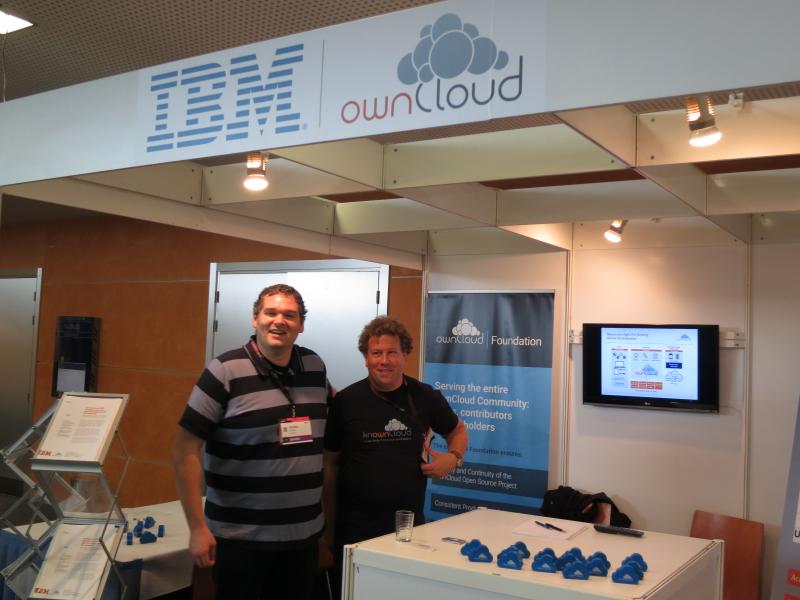 they offer you to own your own OwnCloud cloud at the palm of your hand - literally!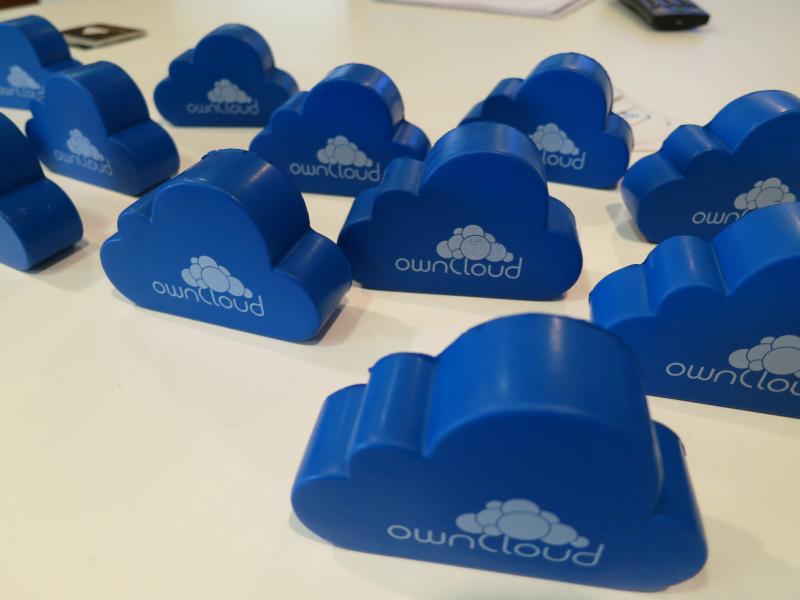 I suggest civil disobedience and just turn on the machines so you can have a cup whenever you have a break, and not just when some programme committee has decided I am allowed to be in the exhibition area!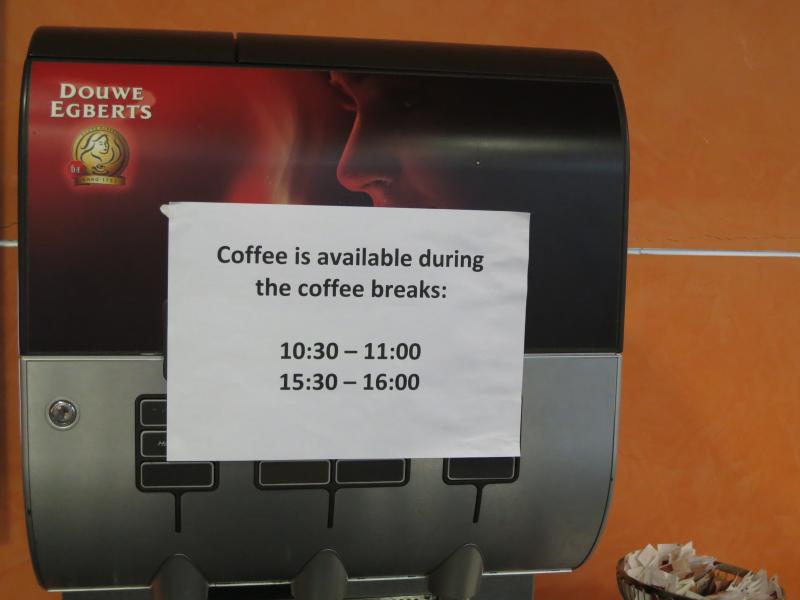 Next session for me was on Advanced Video Applications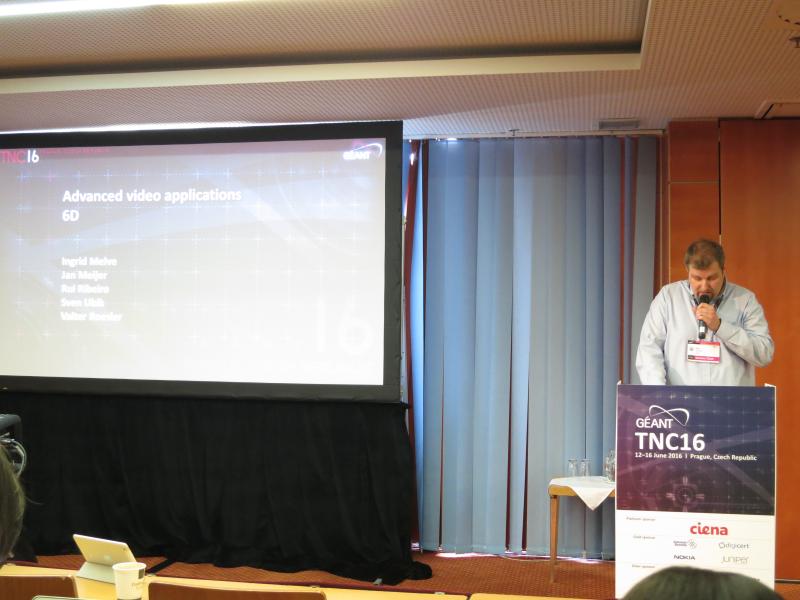 ...featuring Ingrid Melve from UNINETT...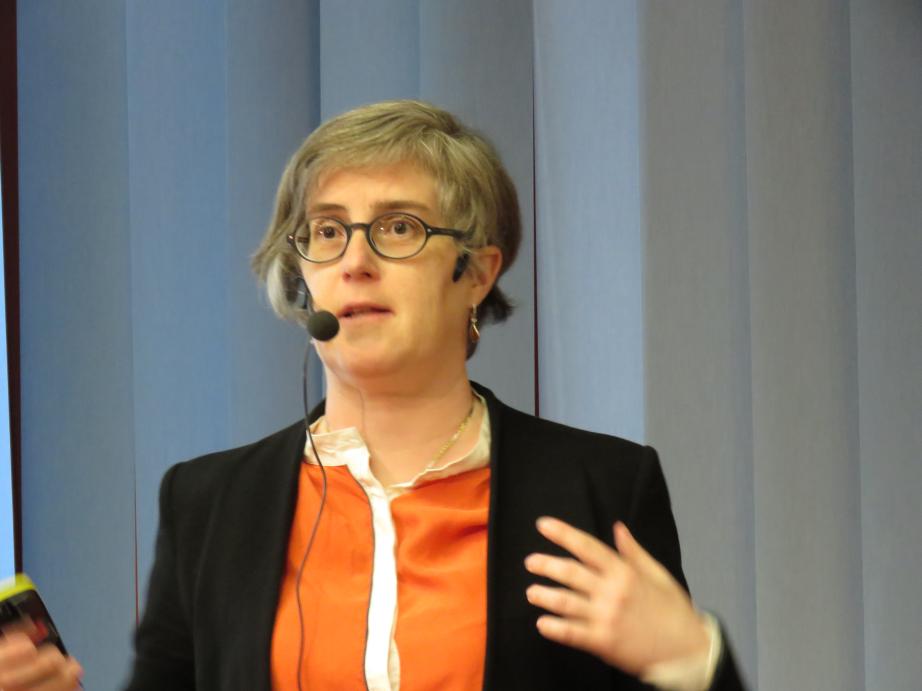 ...who has brought som really illustrative pictures for her talk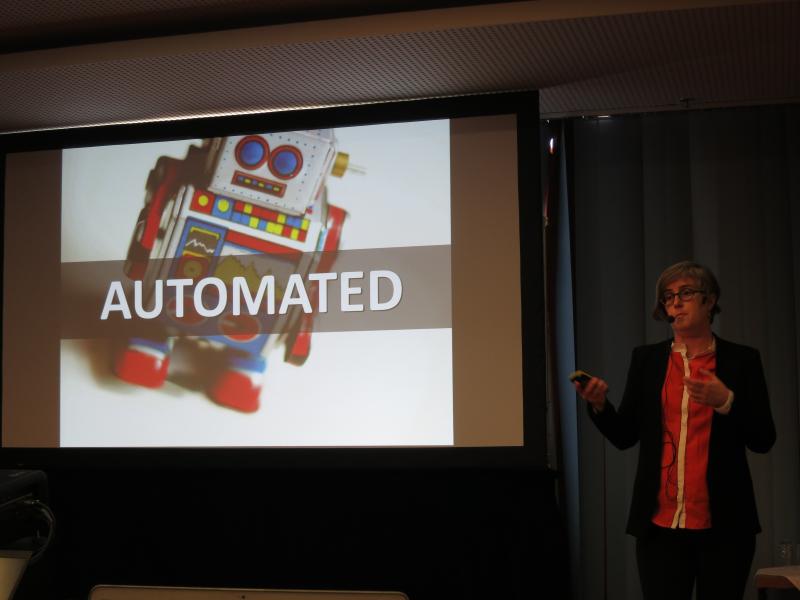 Session chair Jan Ruzicka from CESNET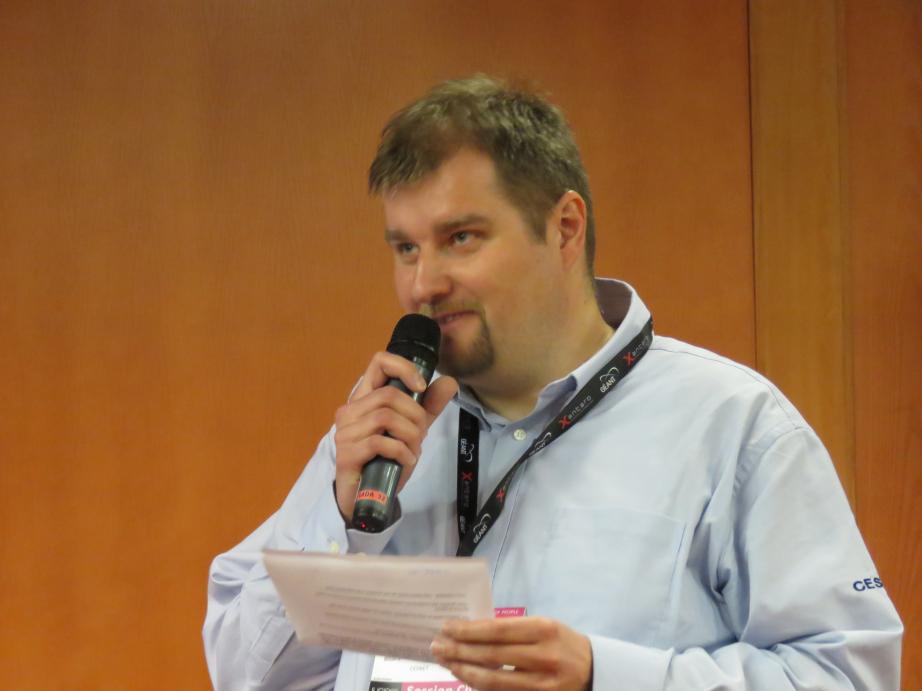 France is such a big country and these days the transport system there is so unrealiable, that Sabine Jaume and Laurent Gydé from RENATER needs to go to Prague to work together

Eating at the high table: Leonie Schäfer (DFN) and Aurelija Gefeniene (LITNET)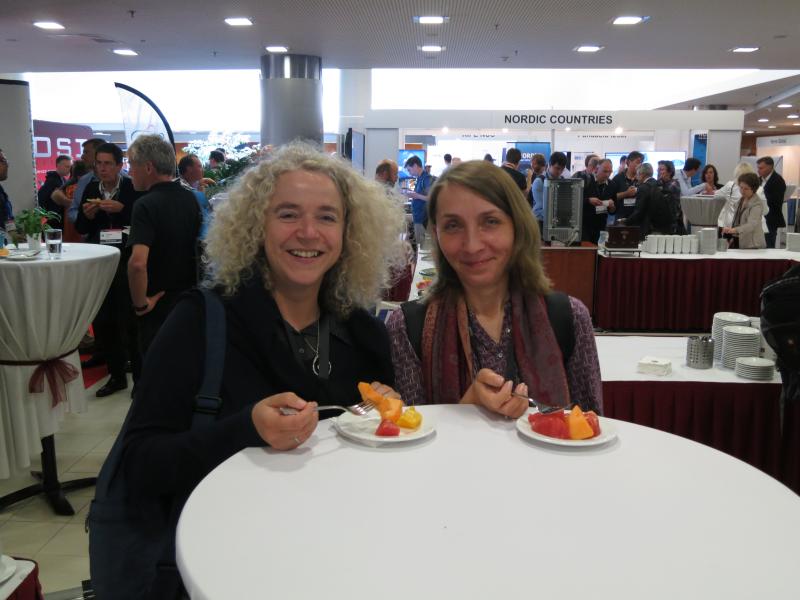 Home on the Metro after another good conference day: Some people look like they are in a hurry...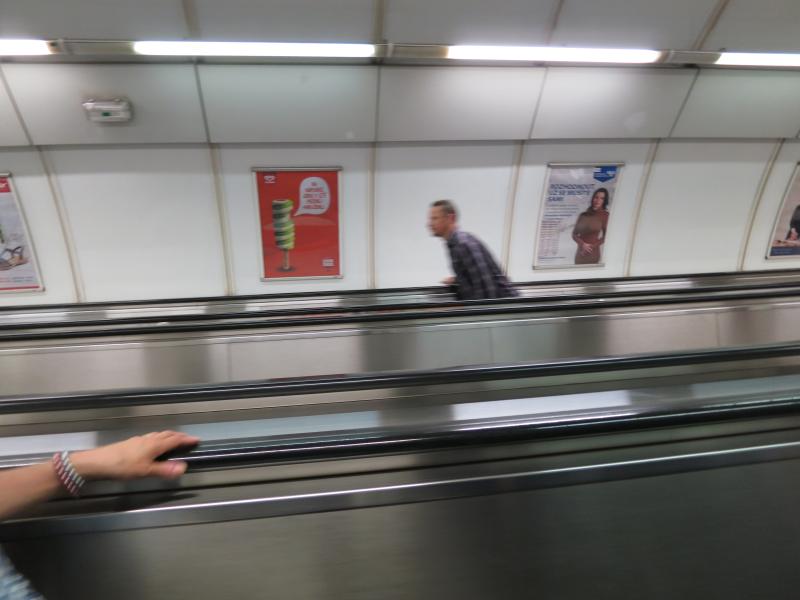 Martin Bech, DeIC, martin.bech@deic.dk