On the way to the TNC18 venue, ...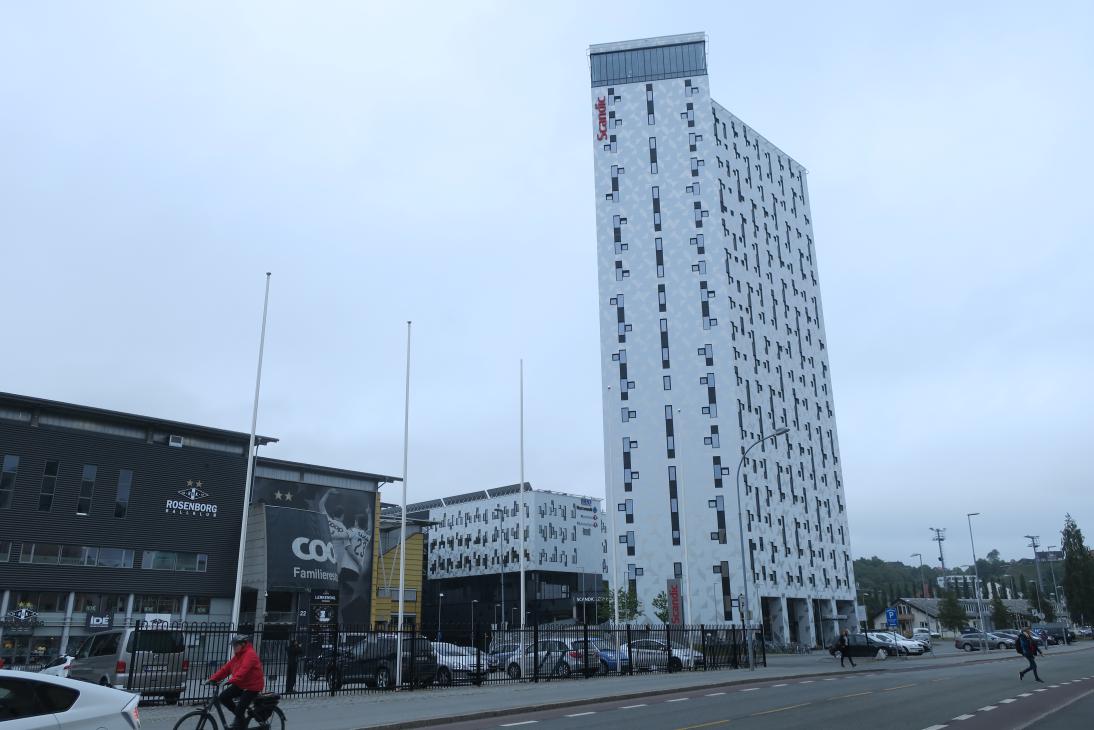 ...we see a lot of electric cars: Here a Peugeot (really a Mitsubishi)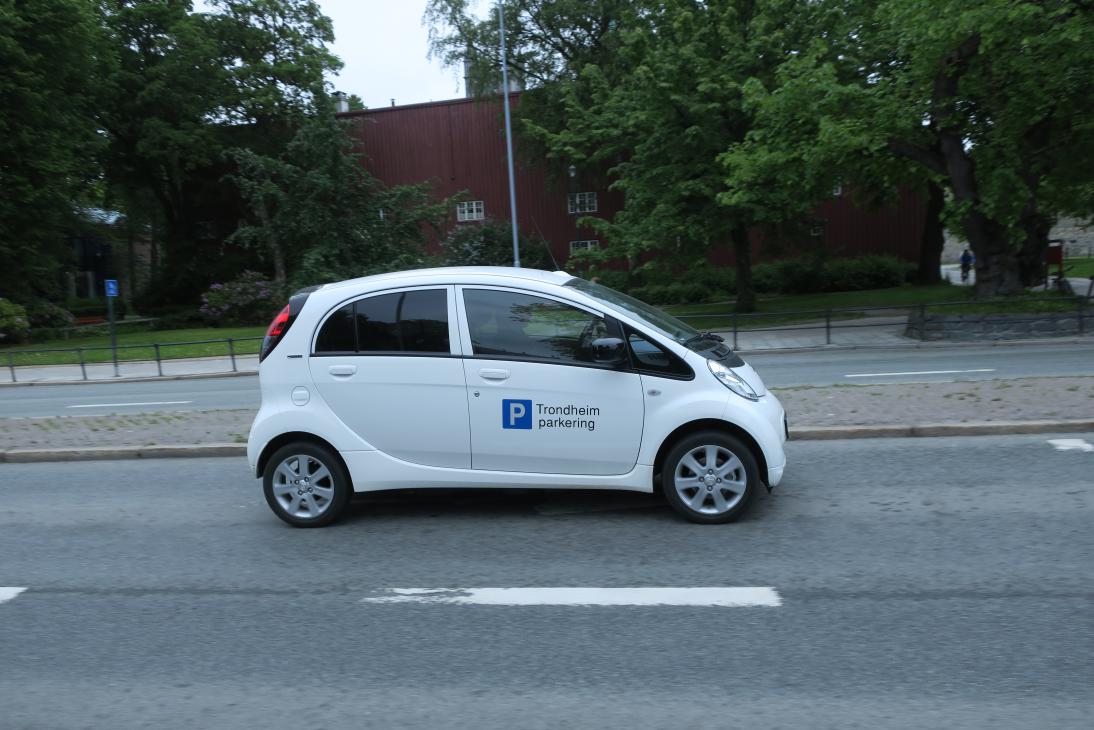 A BMW electric car. Norway is really an exhibition window for electric cars.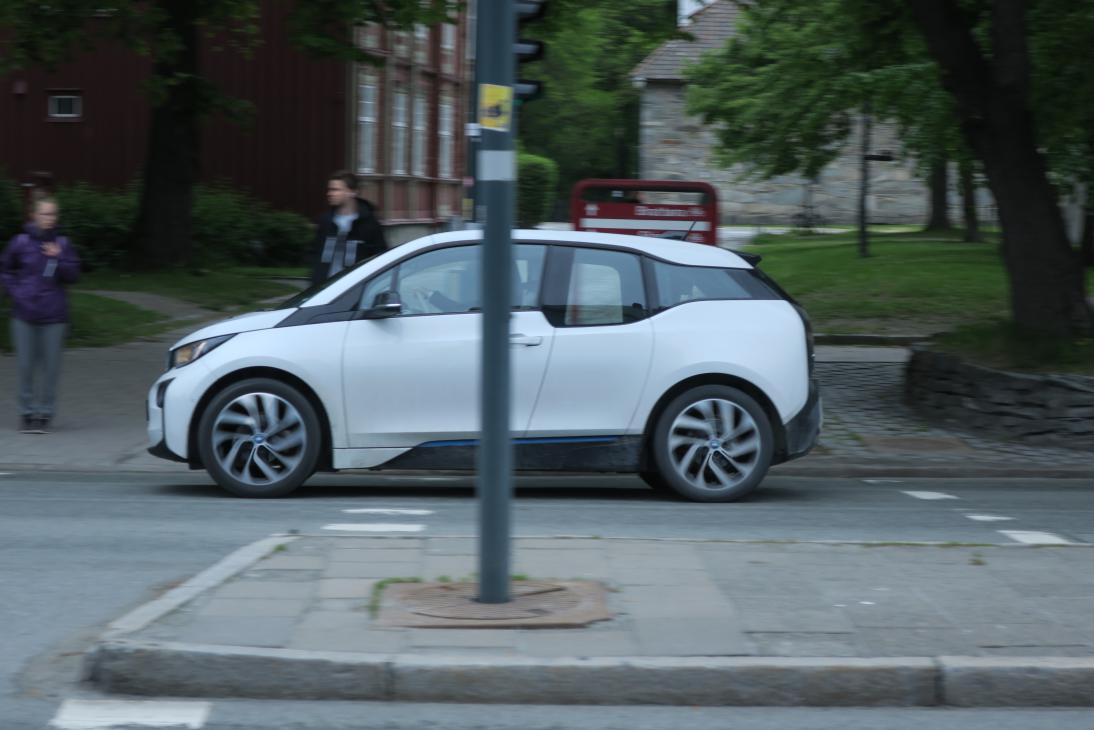 To carry your name tag, a selection of lanyards are available. You decide yourself what you advertise for.

A side meeting before the opening on one of the new promising projects: eduVPN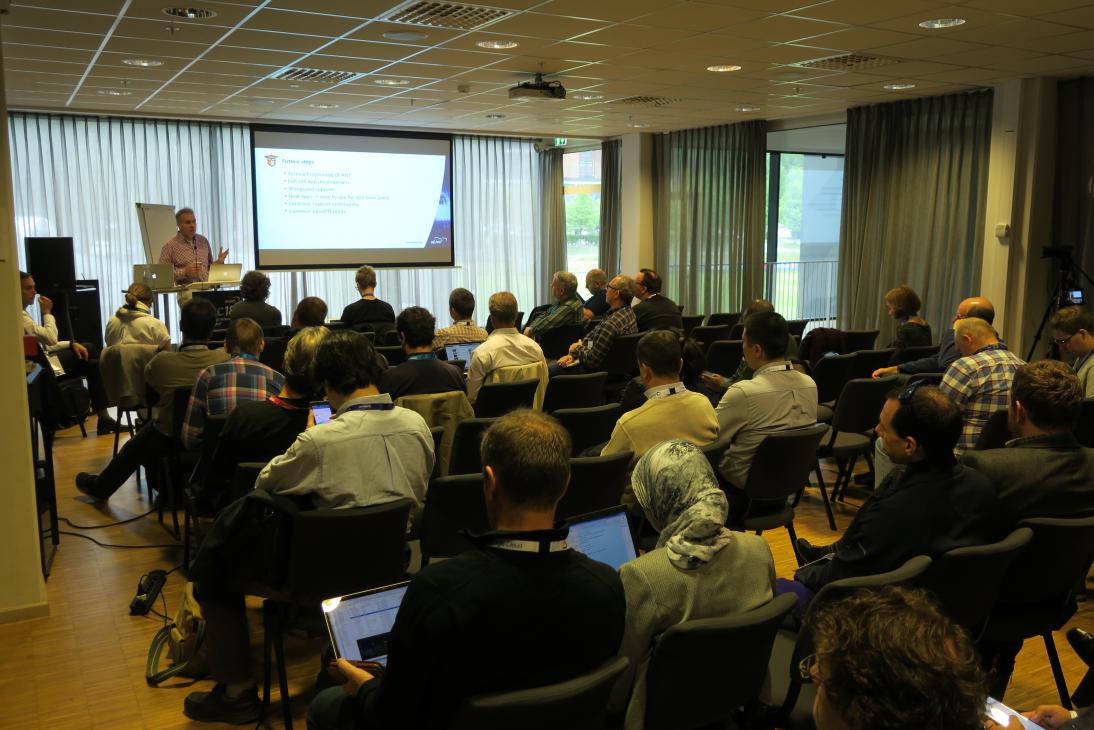 ...chaired by my colleague Tangui Coulouarn from DeiC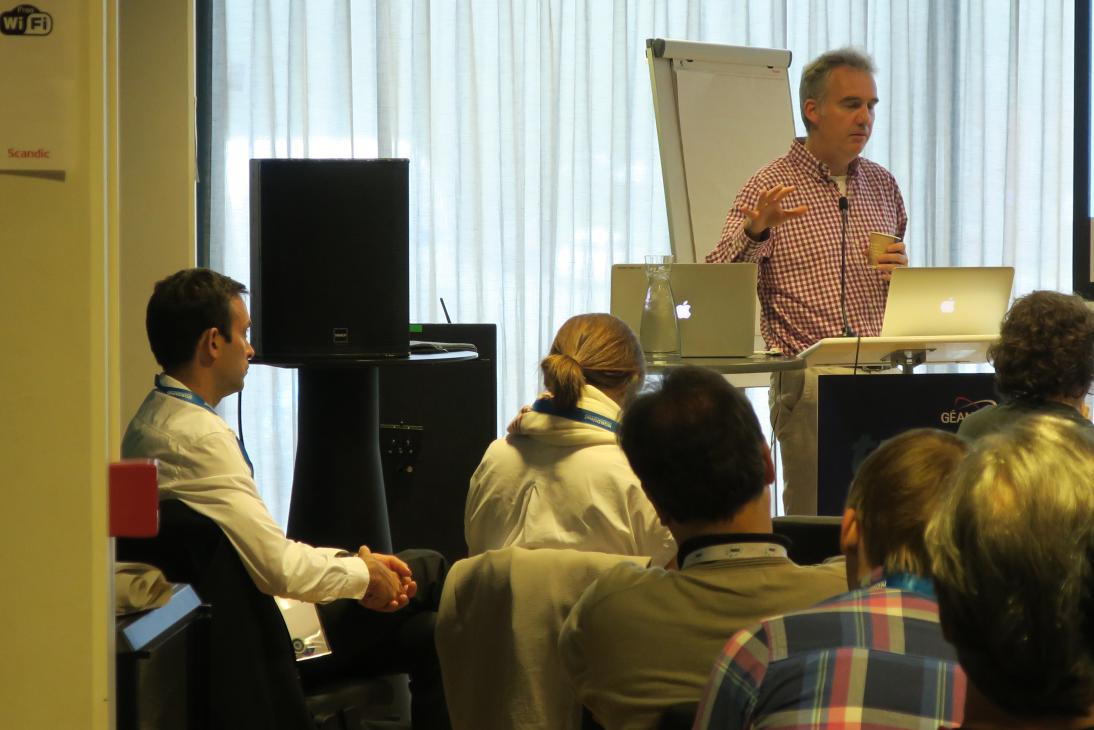 From a lot of the meeting rooms, you have a view of Lerkendal Stadium. Nothing happens there, however, so we are not distracted from the conference programme.

Sanne Holm from DeiC on the NORDUnet booth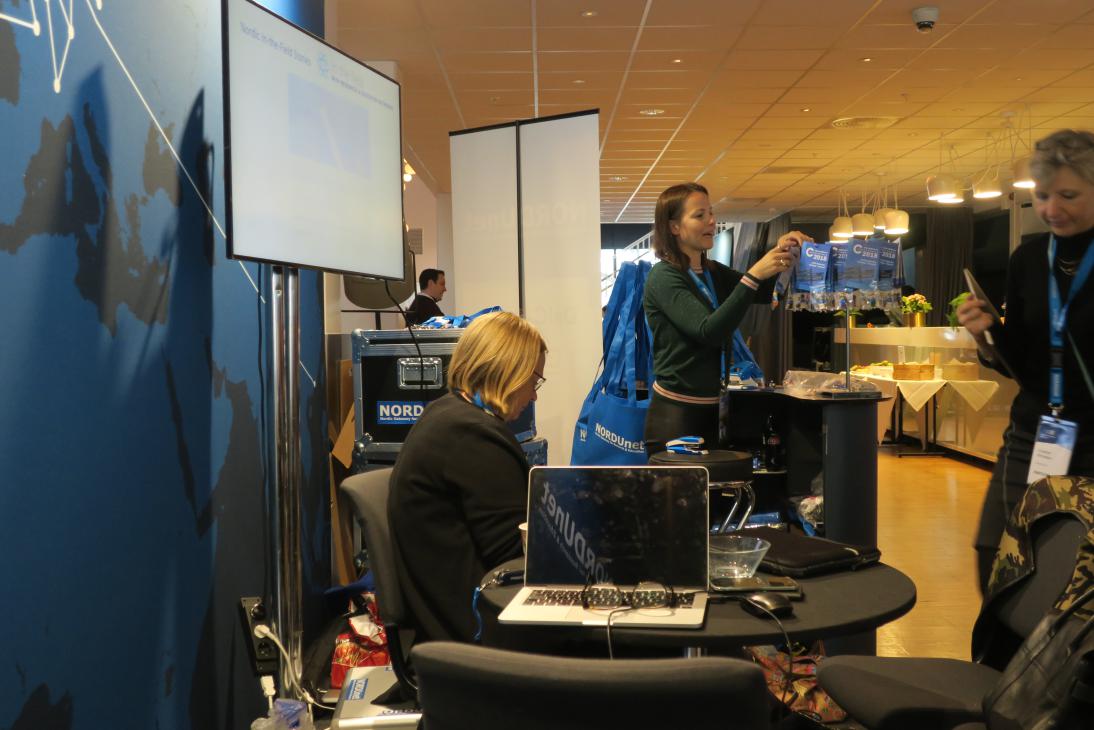 A nice surprise at this TNC: Dorte Olesen who has been a member of this community for more years than it is polite to mention.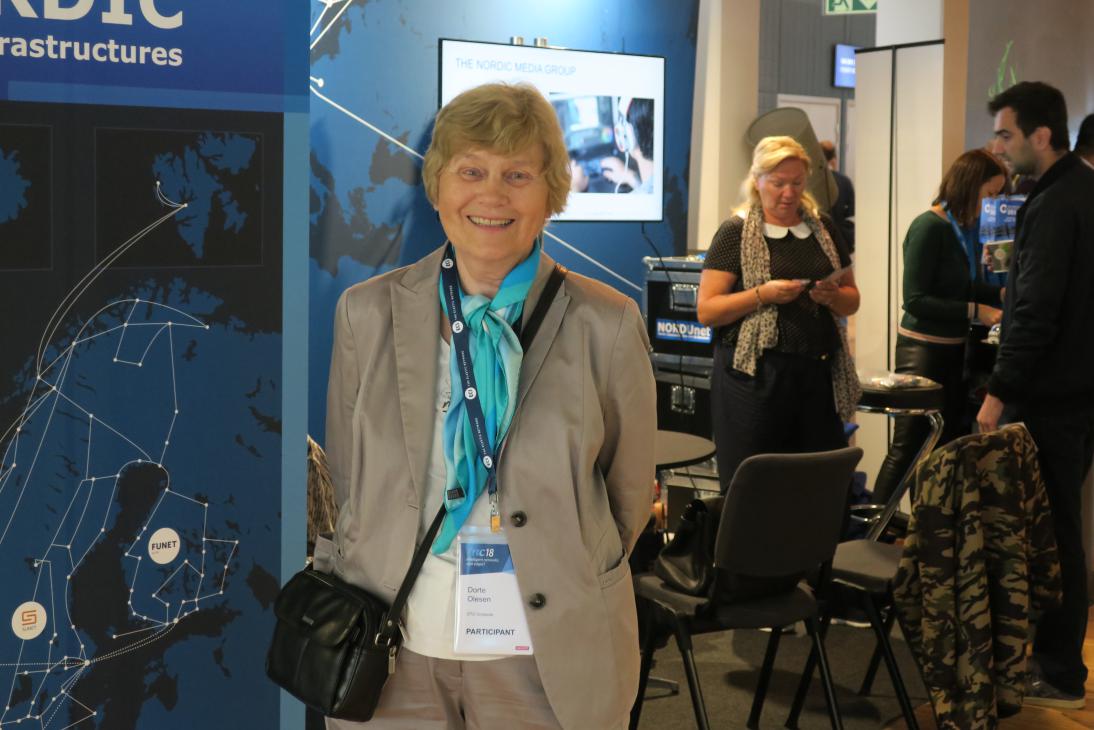 The Polish guys in charge of conference graphics, sound and animation strike again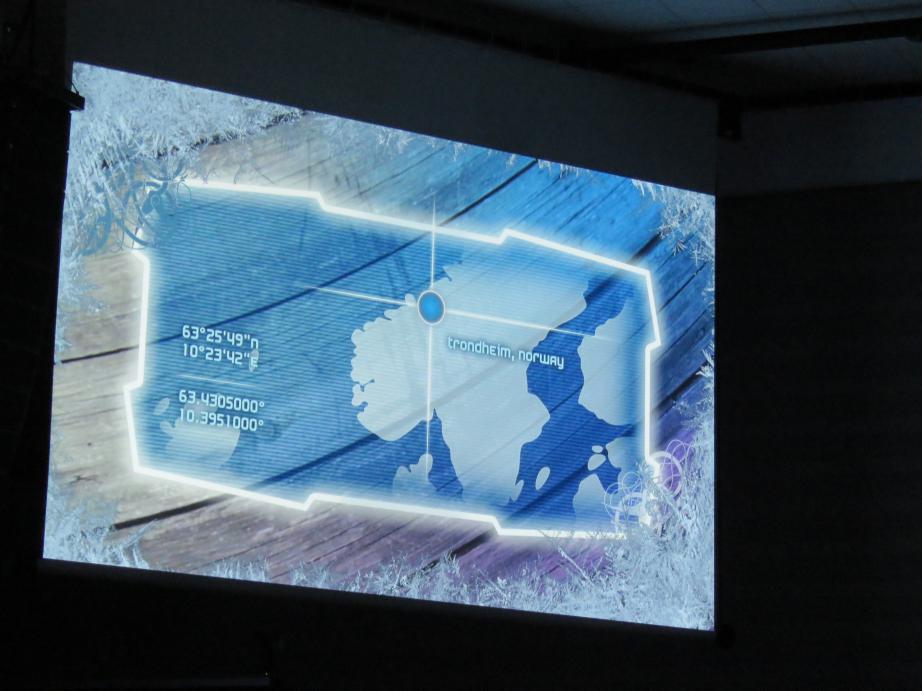 Chariman of the GÉANT board, Christian Grimm, is there to welcome everyone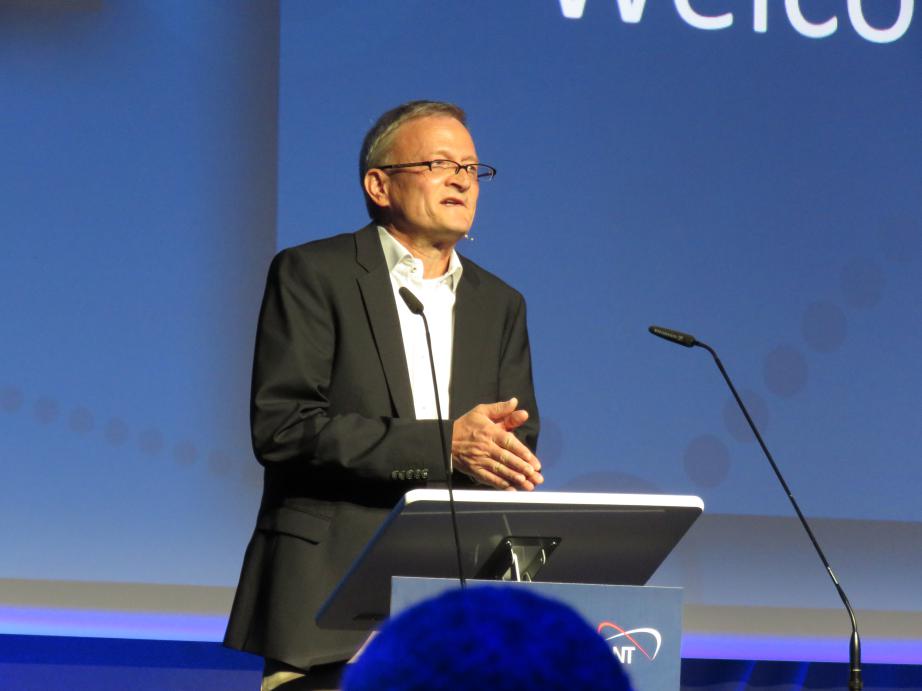 He also points out that is it more fun to be here than at the EOSC summit. We have sent Matthew Scott there to take one for the team.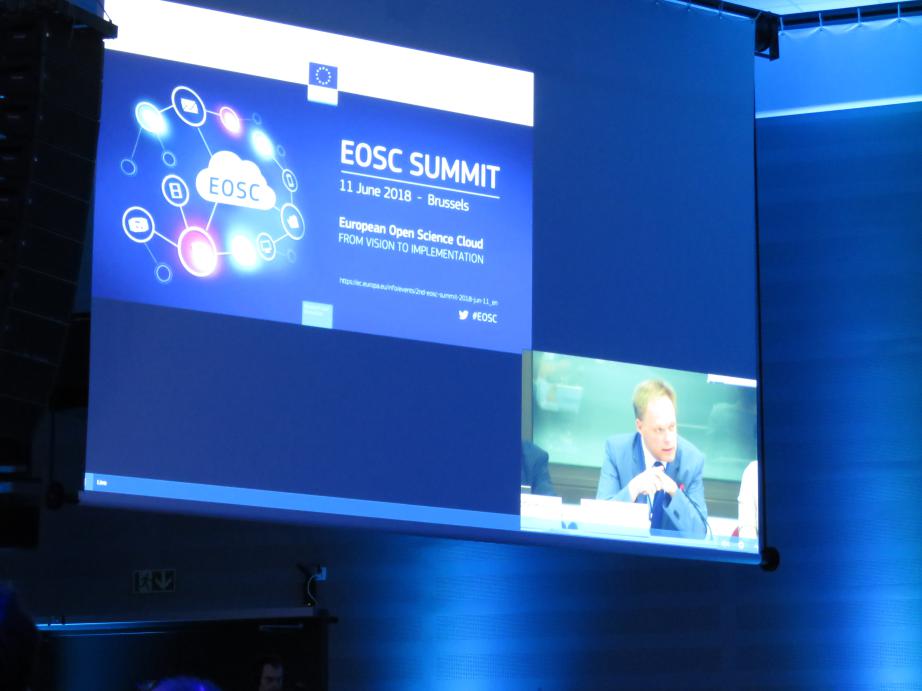 More welcoming from Erik Huizer, recently appointed at to the permanent position as general director of GÉANT.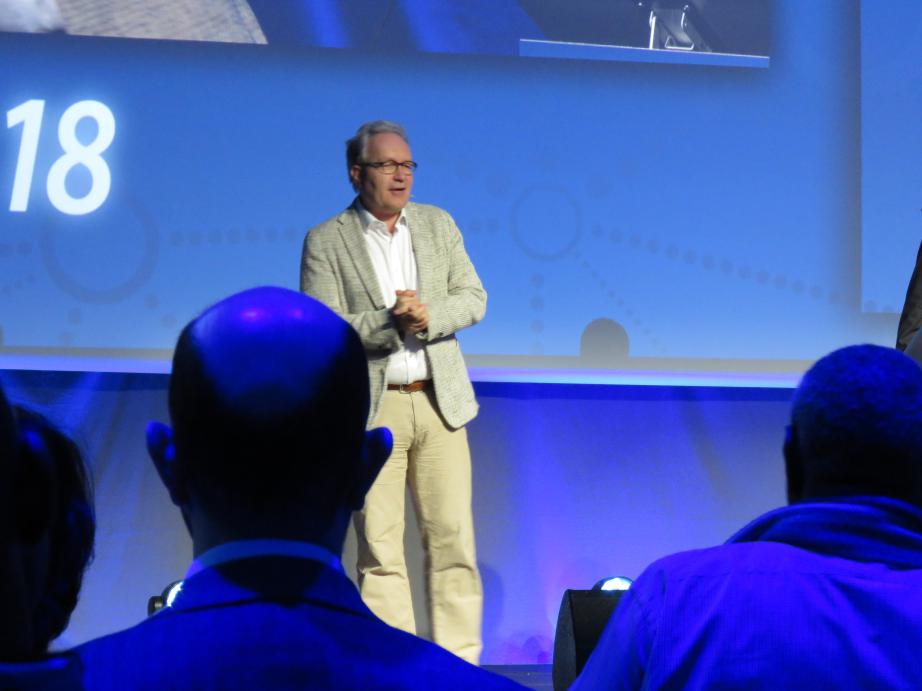 Those LEGO guys have a heavy burden to bear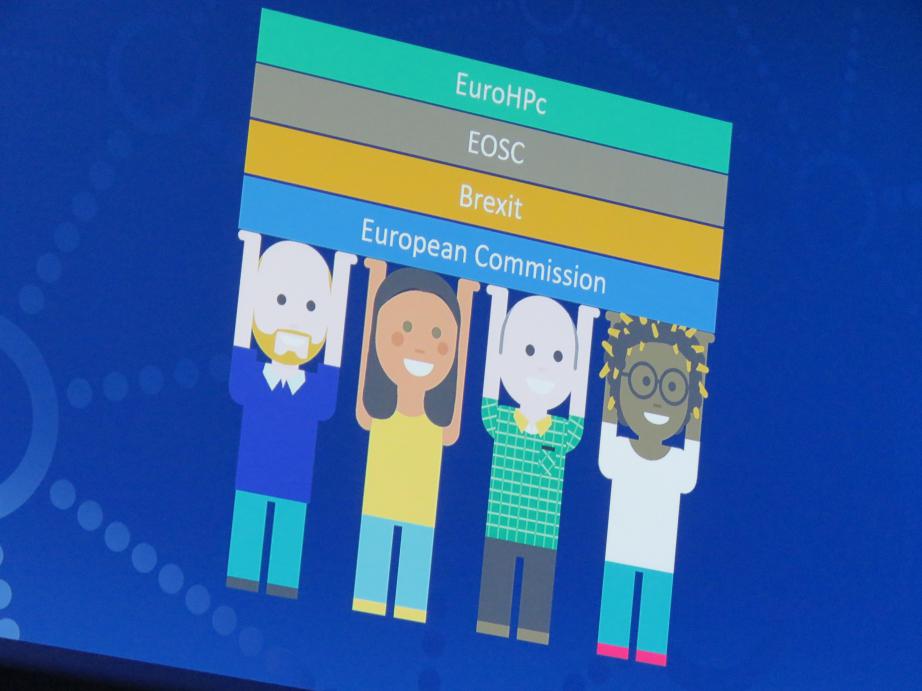 More welcoming keynote-type address from Erik Huizer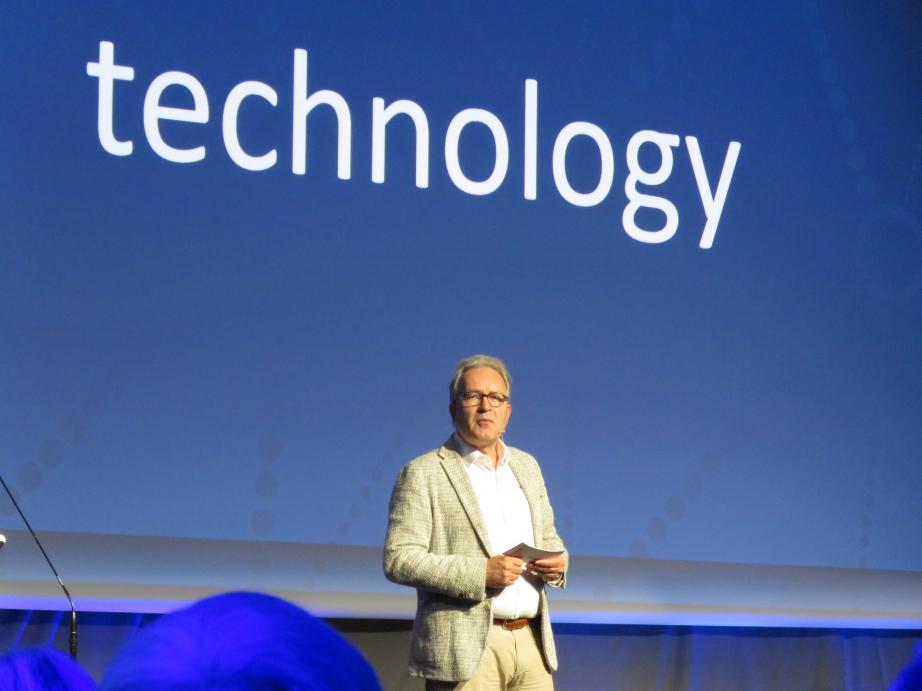 Sponsors are important! For NORDUnet, it was a means to get a decent size booth.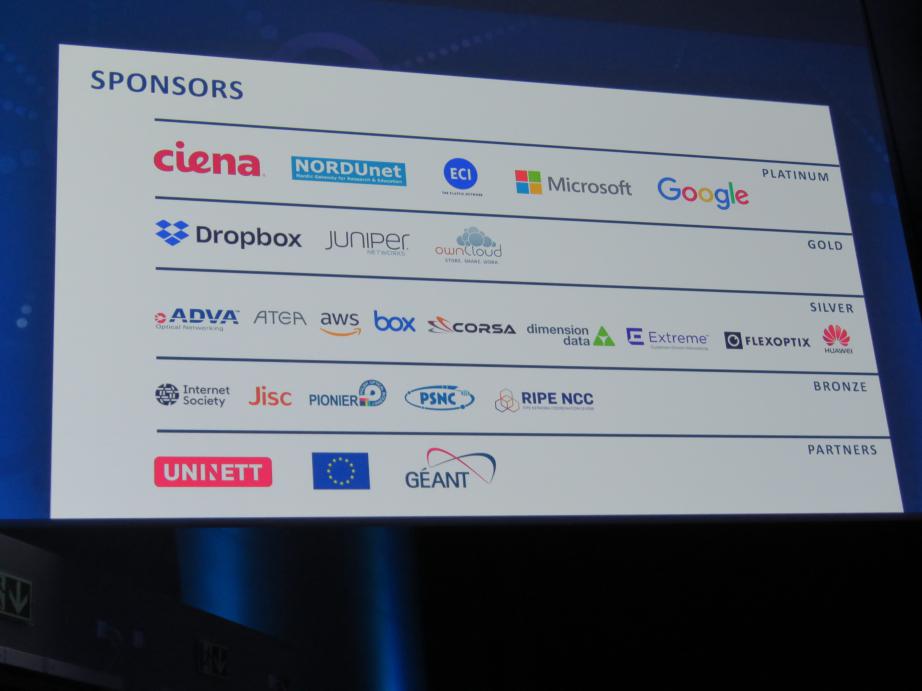 Faces at the conference: Lars Lange Bjørn from NORDUnet - better known as Longbear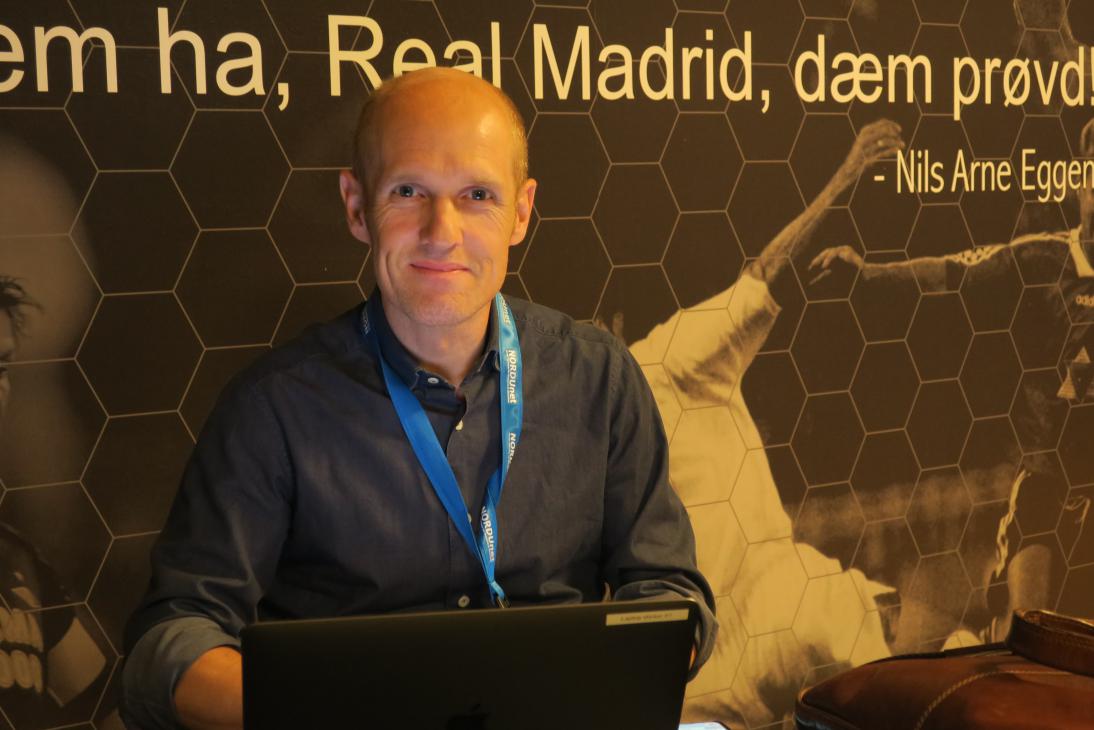 A lot of side meetings go on with the nice beakdrop of the football stadium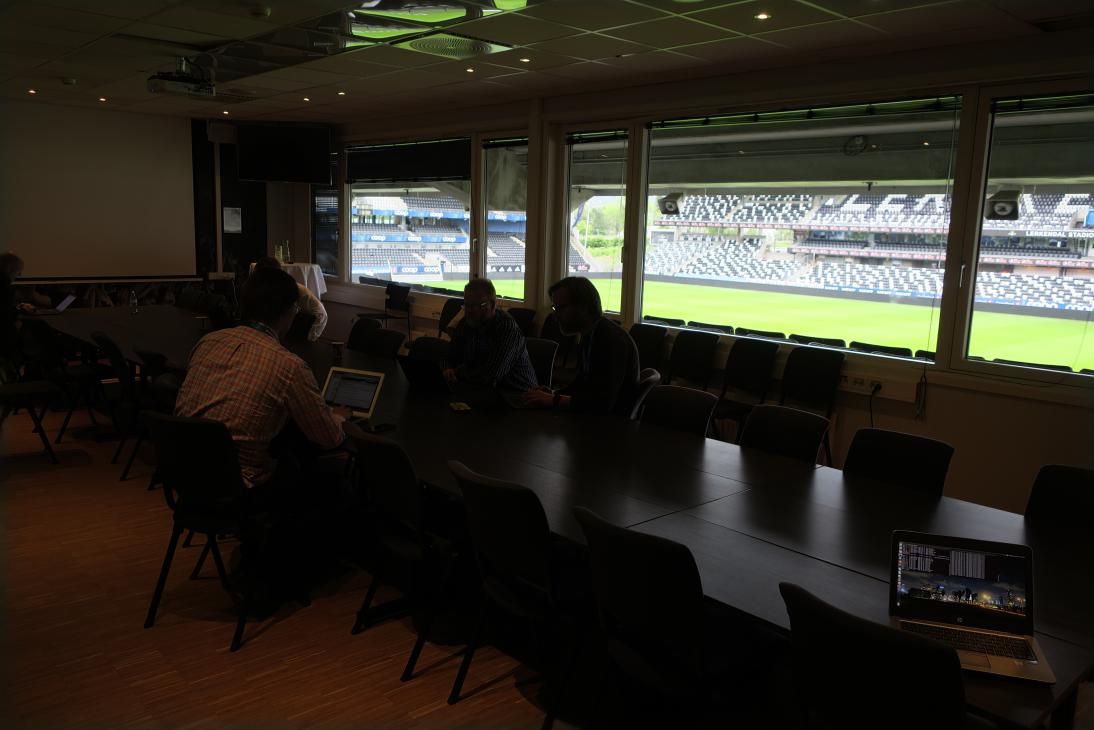 Mihály Héder from MTA SZTAKI captures the attention of the audience...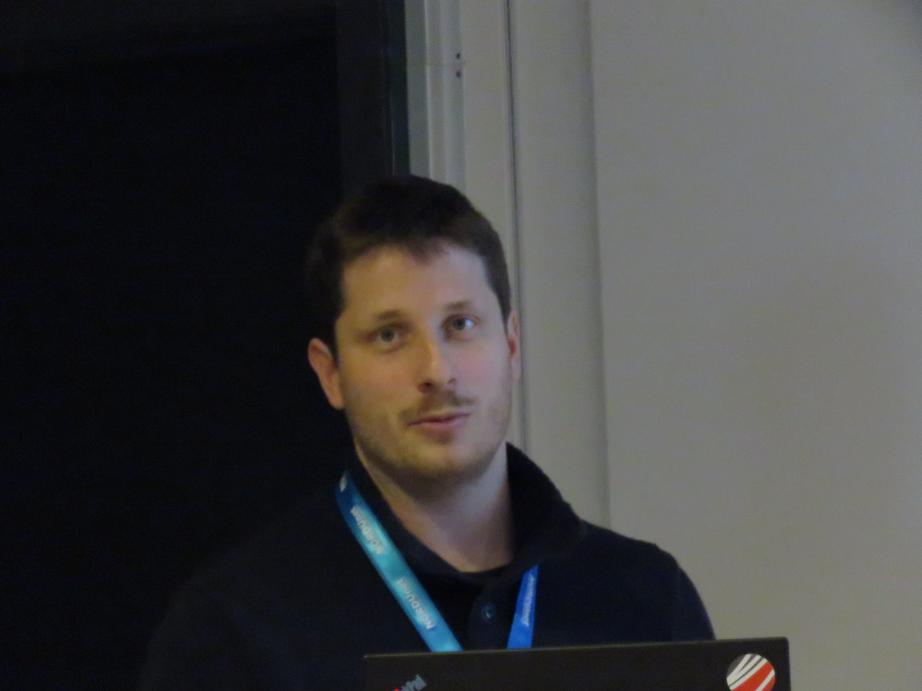 ...with pictures of cute puppies. You note that the GDPR rights of this particular puppy is protected by blurring the writing on its name tag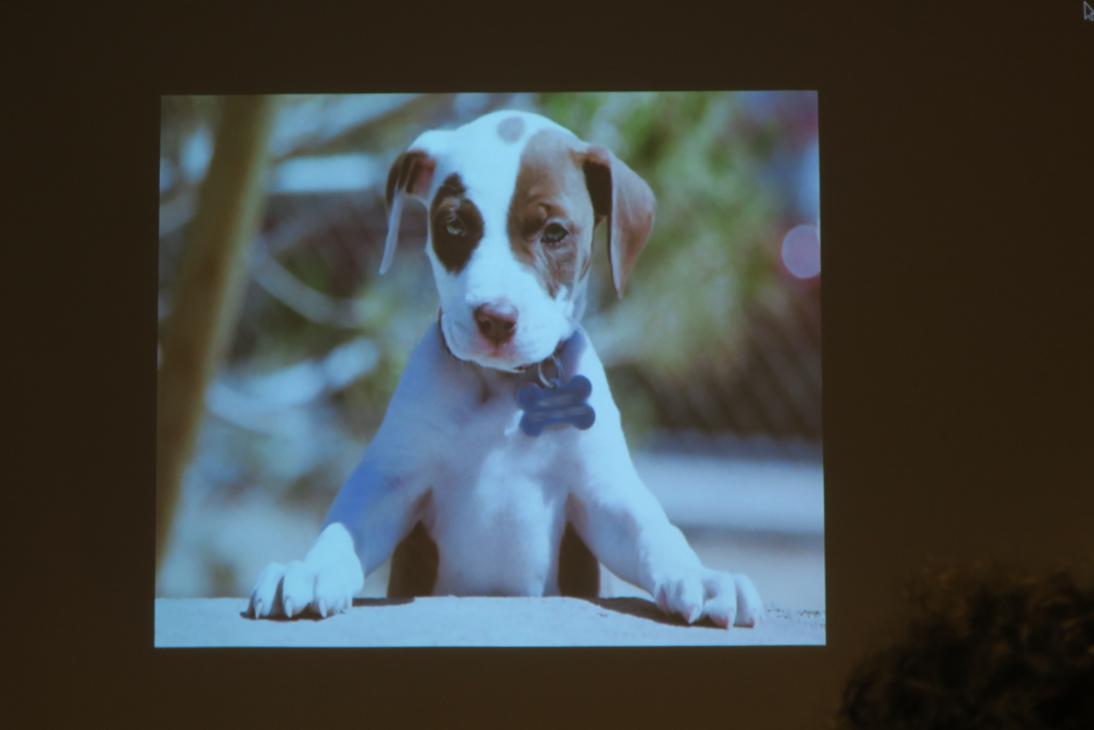 More freindly faces at the conference from ECI: Inna Zilper and Ulf Stenberg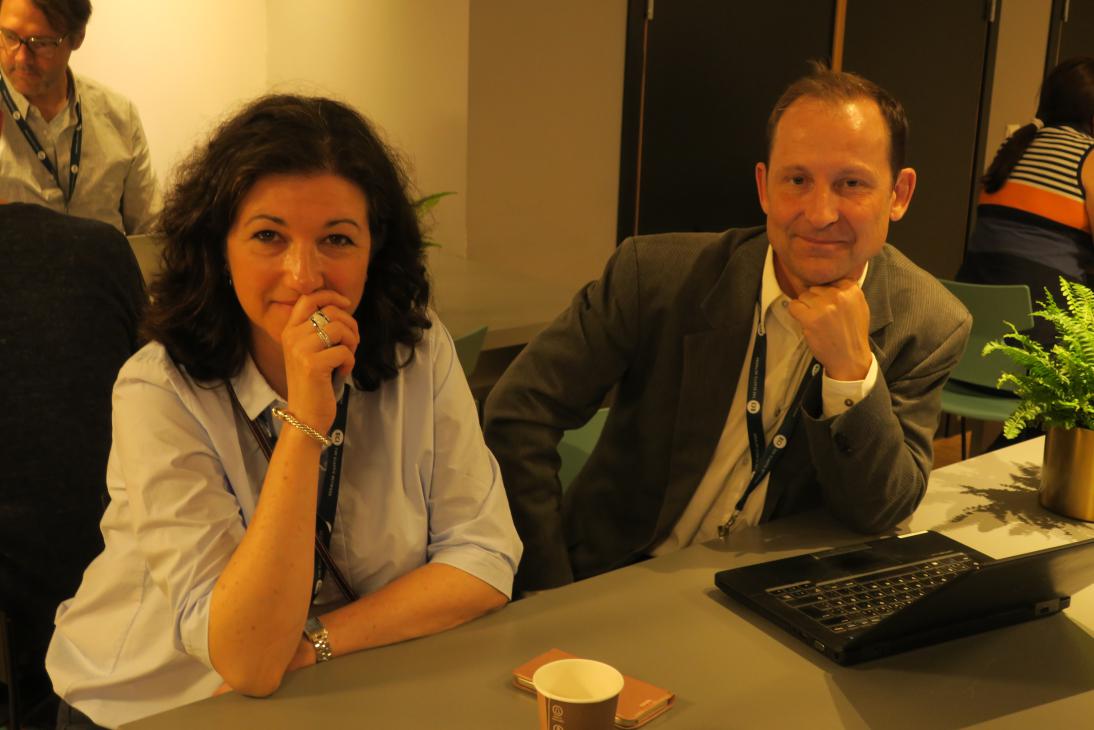 Two of our world leaders: Mary Fleming from AARnet and Erik Huizer, GÉANT.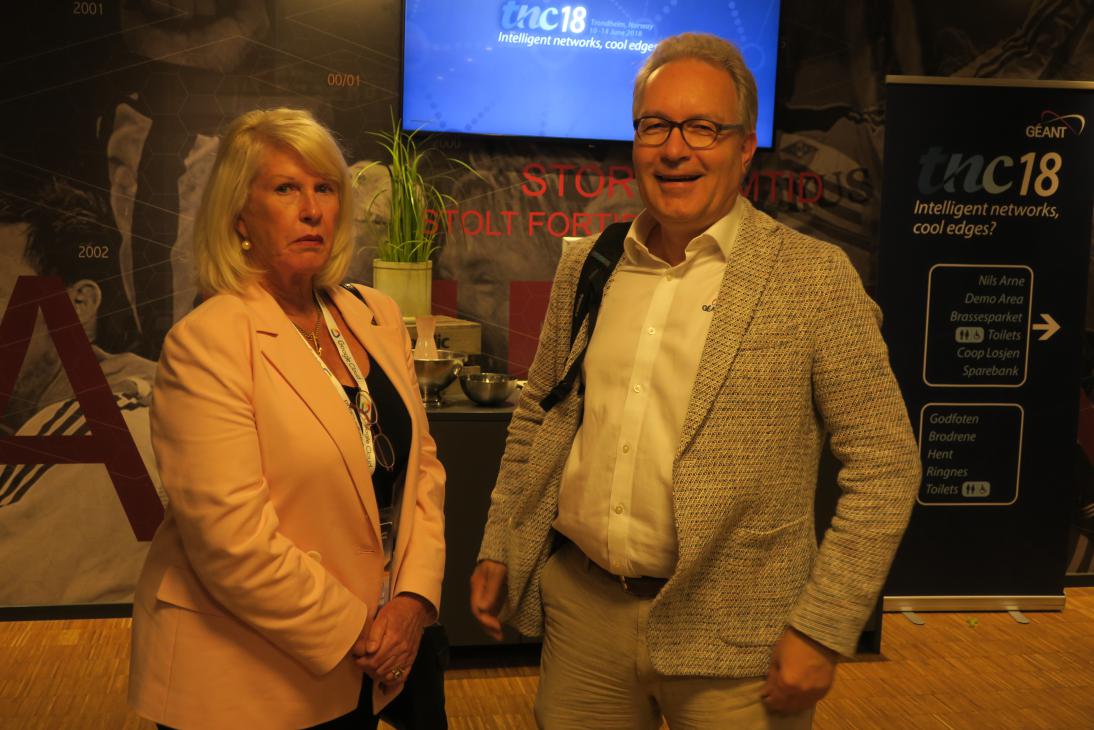 Sigita Jurkynaite (GÉANT) concentrating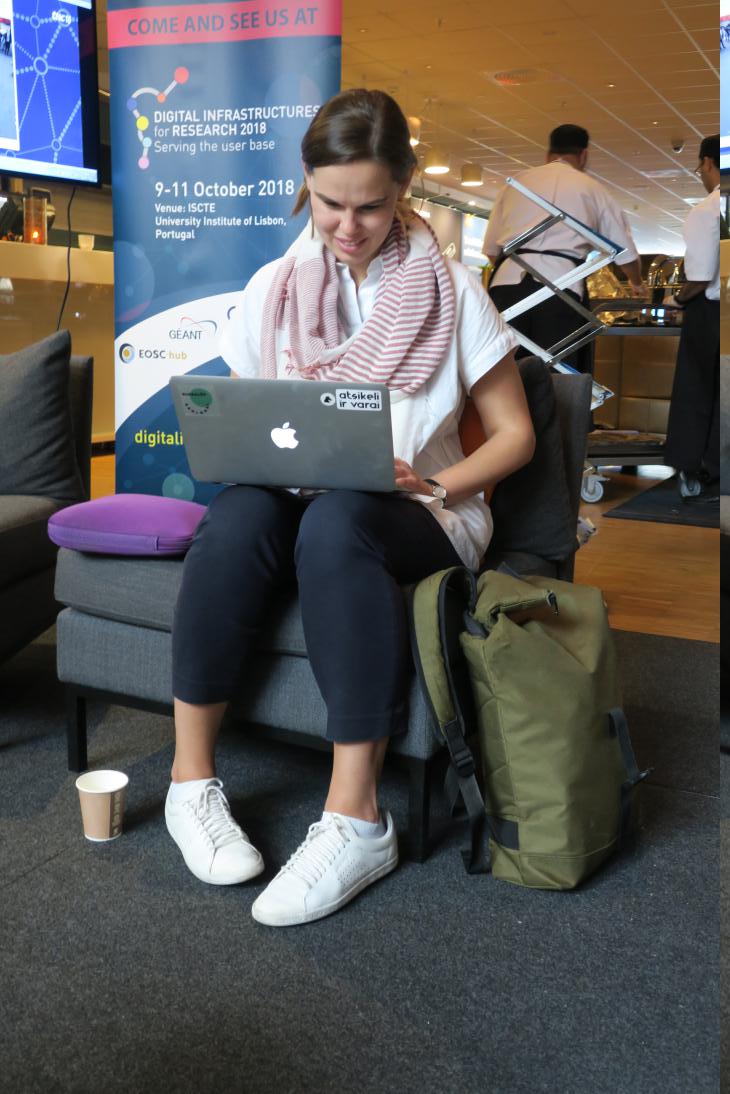 Som of the video conf champions: Renate Langeland from UNINETT and our own Thorkild Jensen from DeiC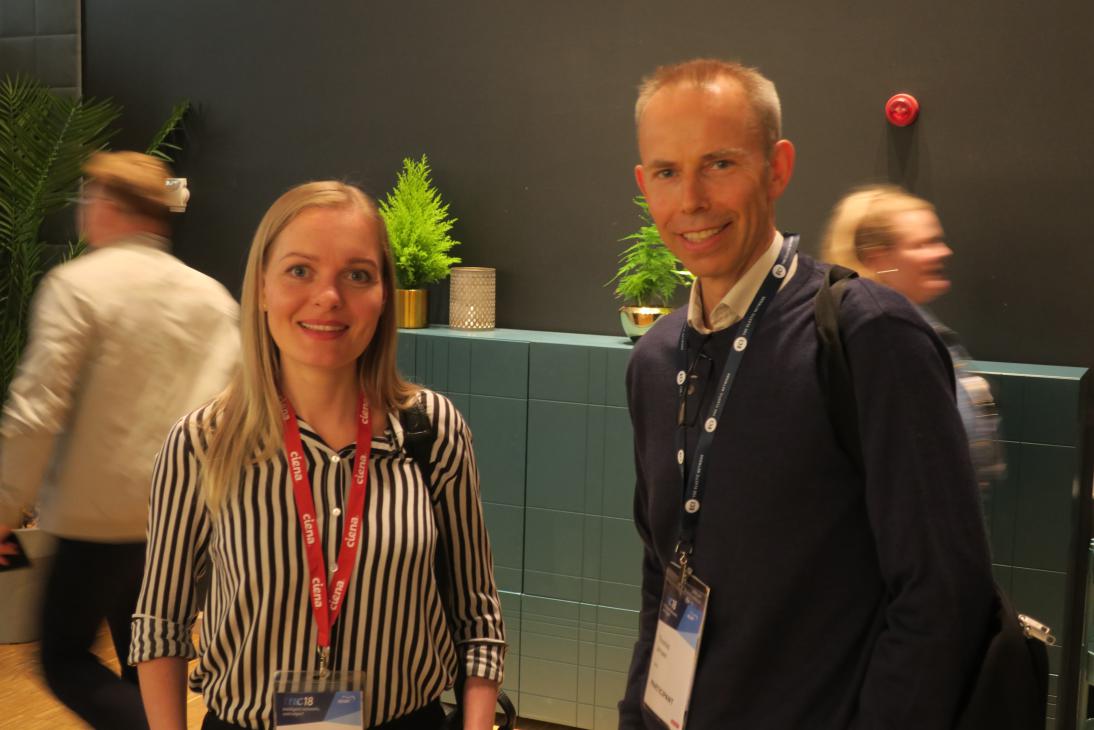 My colleague Istvan Bernath (DeiC) who looks like a tourist because his suitcase got lost at some airport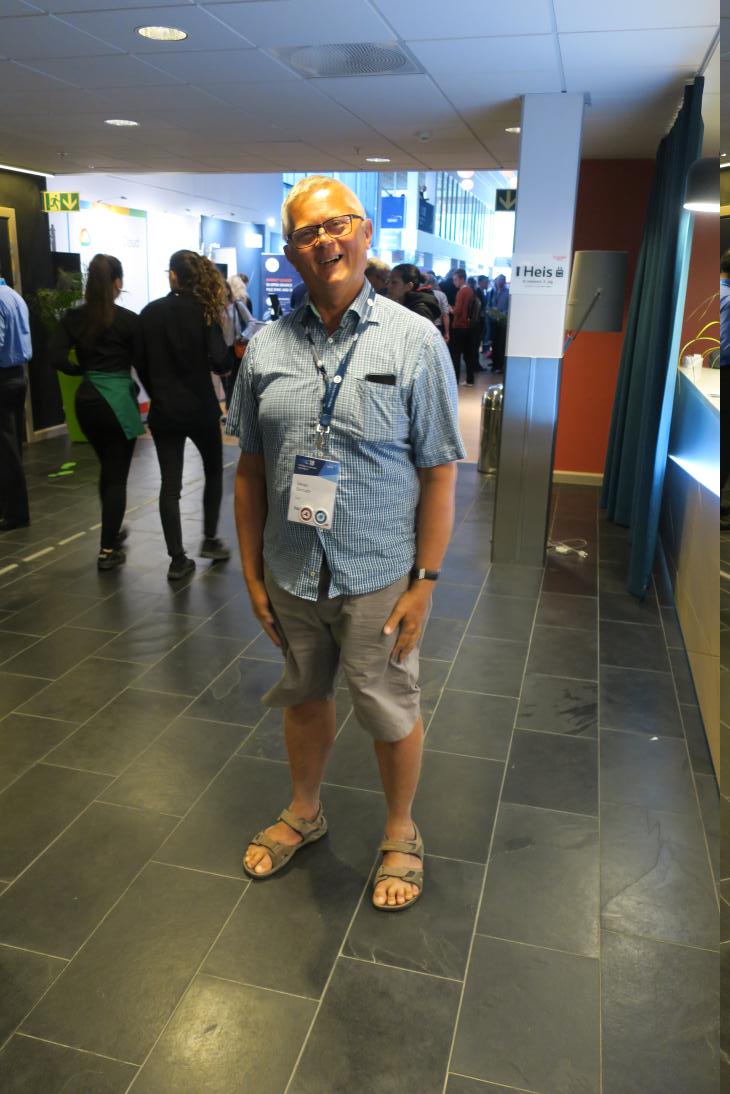 Andres Steijaert from SURFnet flashing his new community award, which indeed is well deserved for the cloud procurement initiatives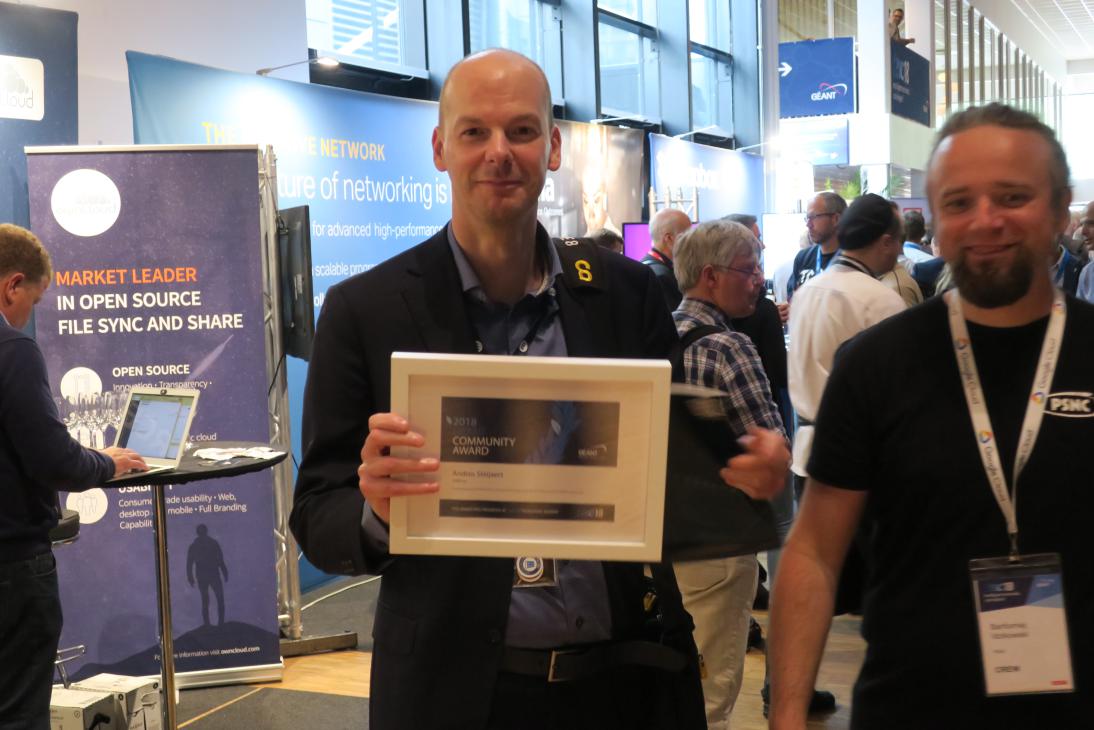 Nice people from the Estonian NREN, HITSA-EENet: Kristina Lillemets and Rokk Indrek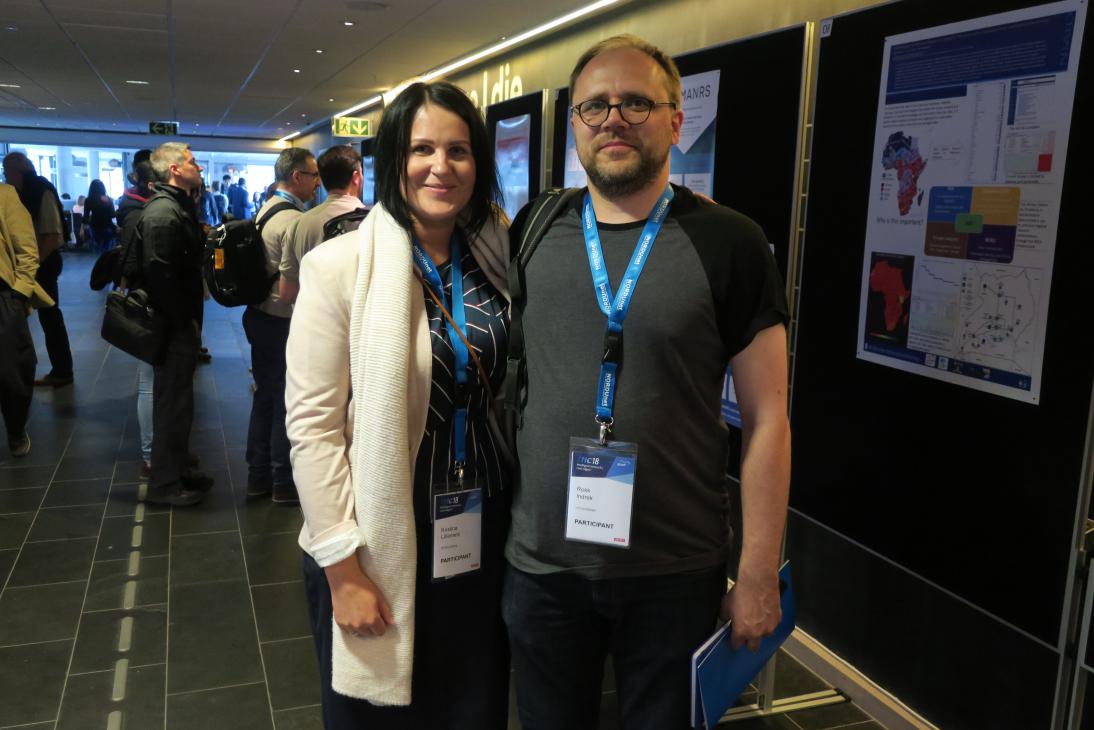 Andrew Cormack, Jisc and Charlie van Genuchten from SURFnet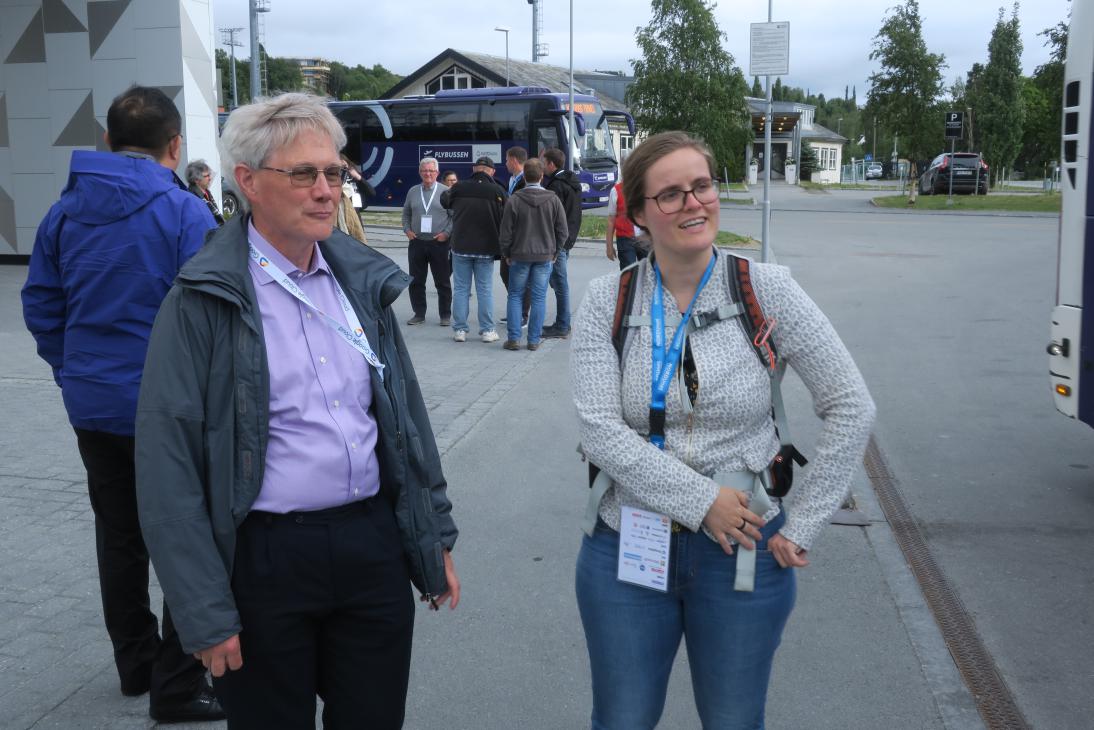 Helle Meldgaard and Herik Larsen from DeiC

Lars Nielsen (currently with the Danish financial company Nordea) usually moves around in the world bare-footed. Here, however, he has made an exception and donned the conference gift nerd socks in a purple colour.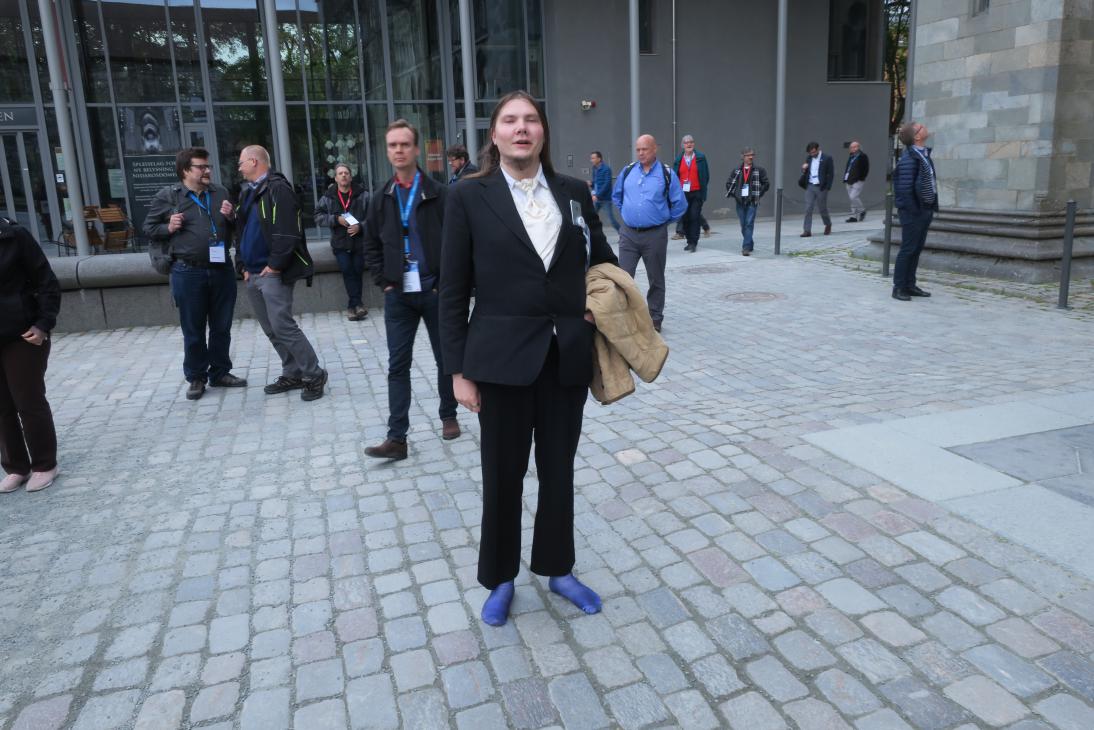 Ready for organ concert in Nidarosdomen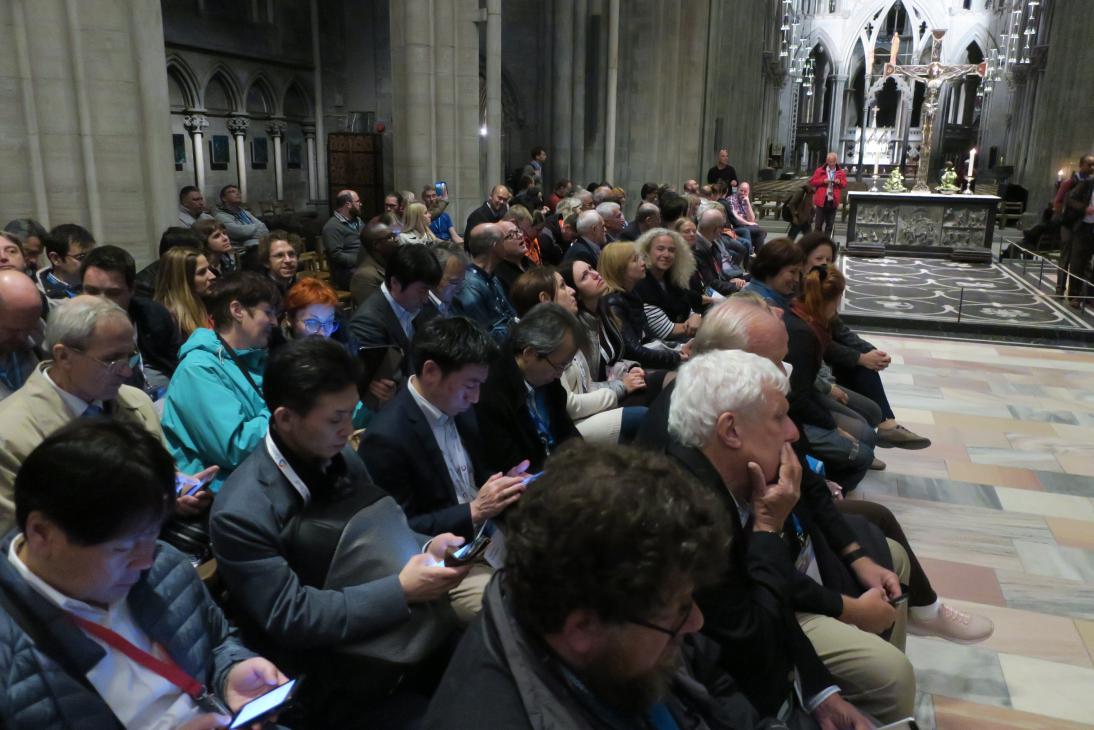 A mosaic in the floor depicts the six mortal sins. I thought there were seven, but Norway apparently has managed to get rid of one of them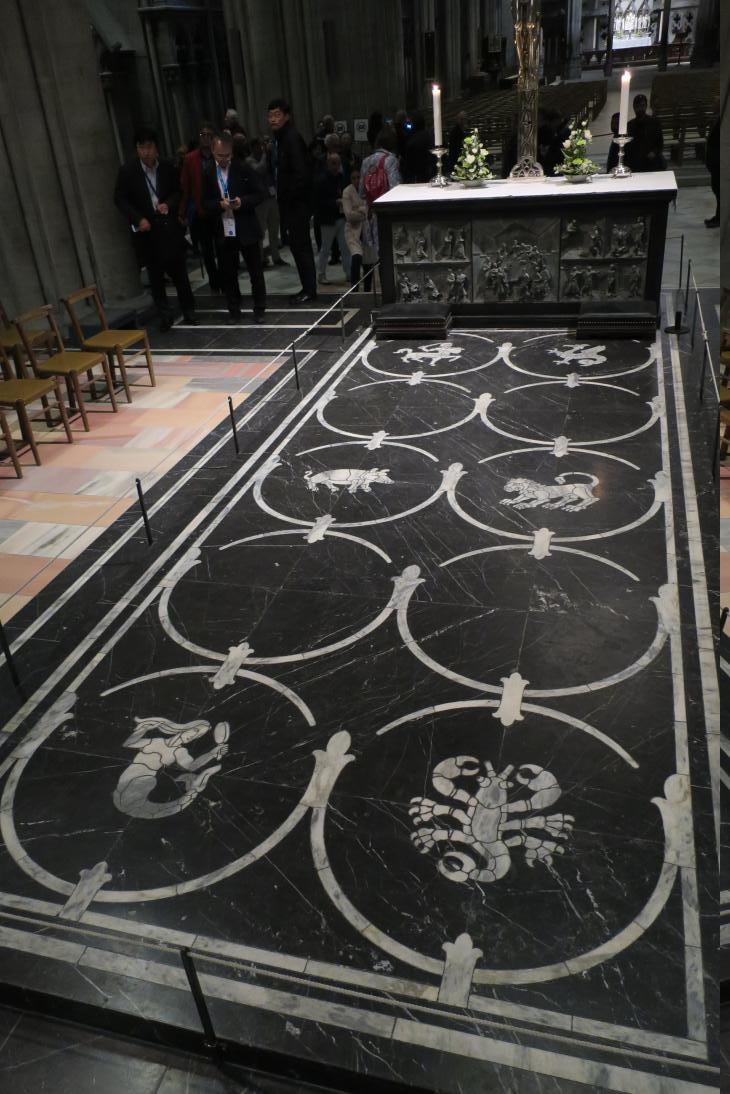 The Steinway organ from the 1930's is a mightly machine with around 10.000 pipes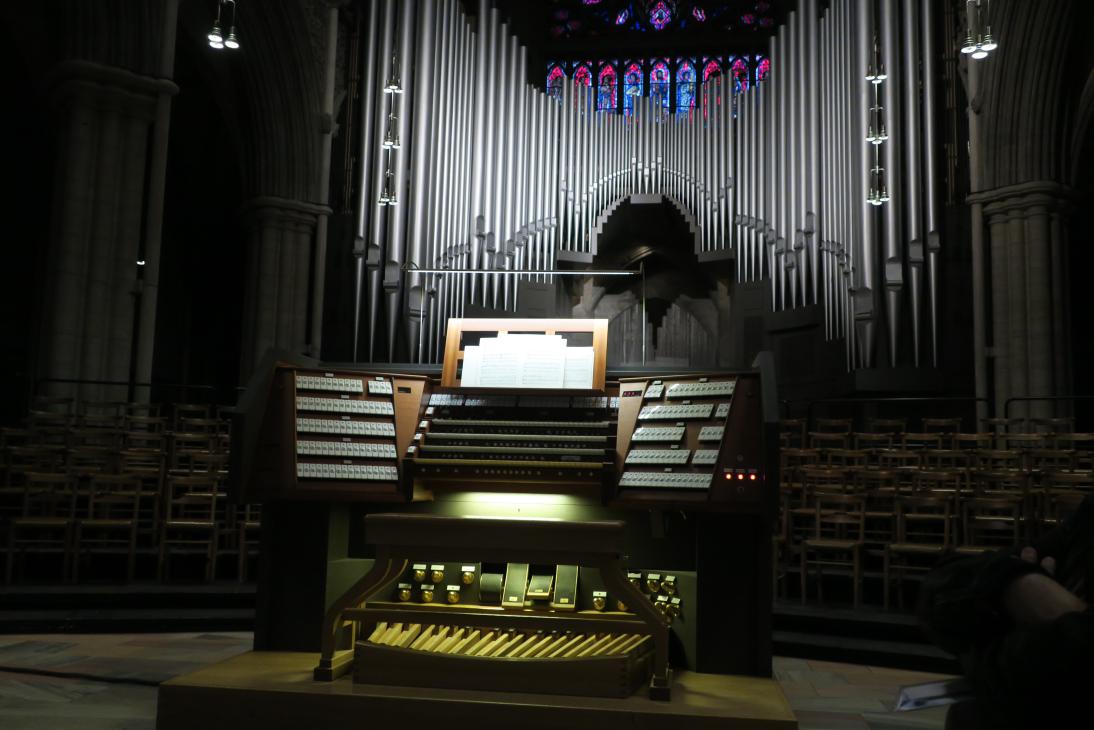 A local priest tells about the history of the church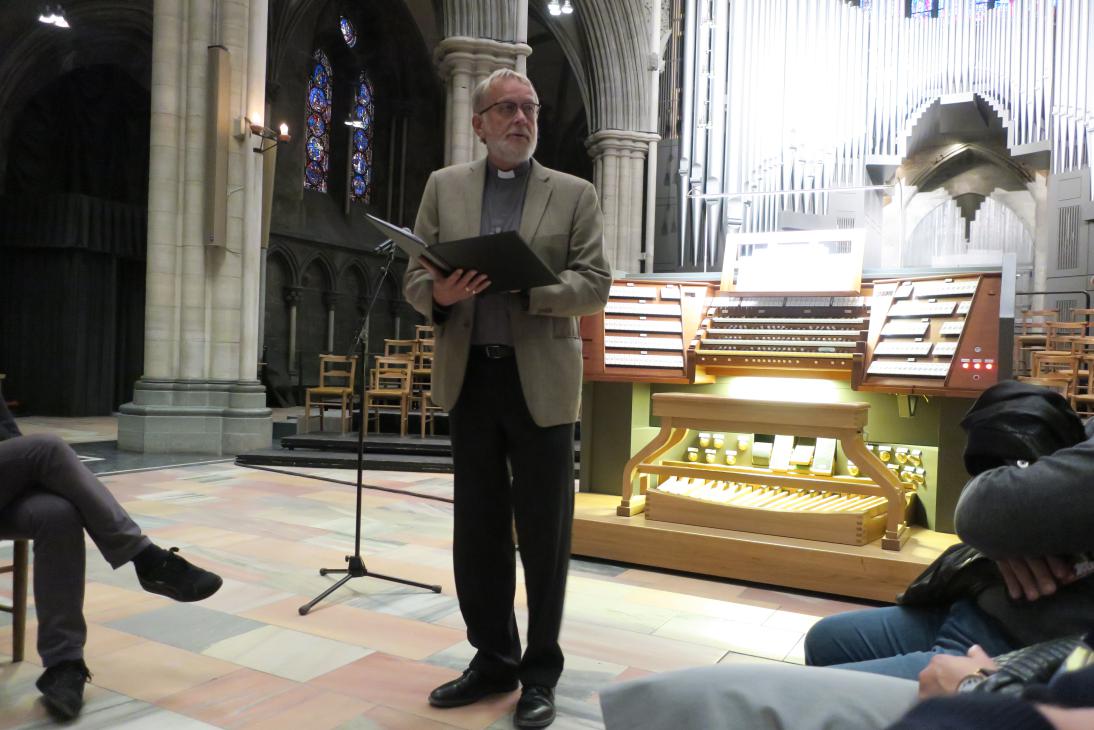 The organ player introduces his pieces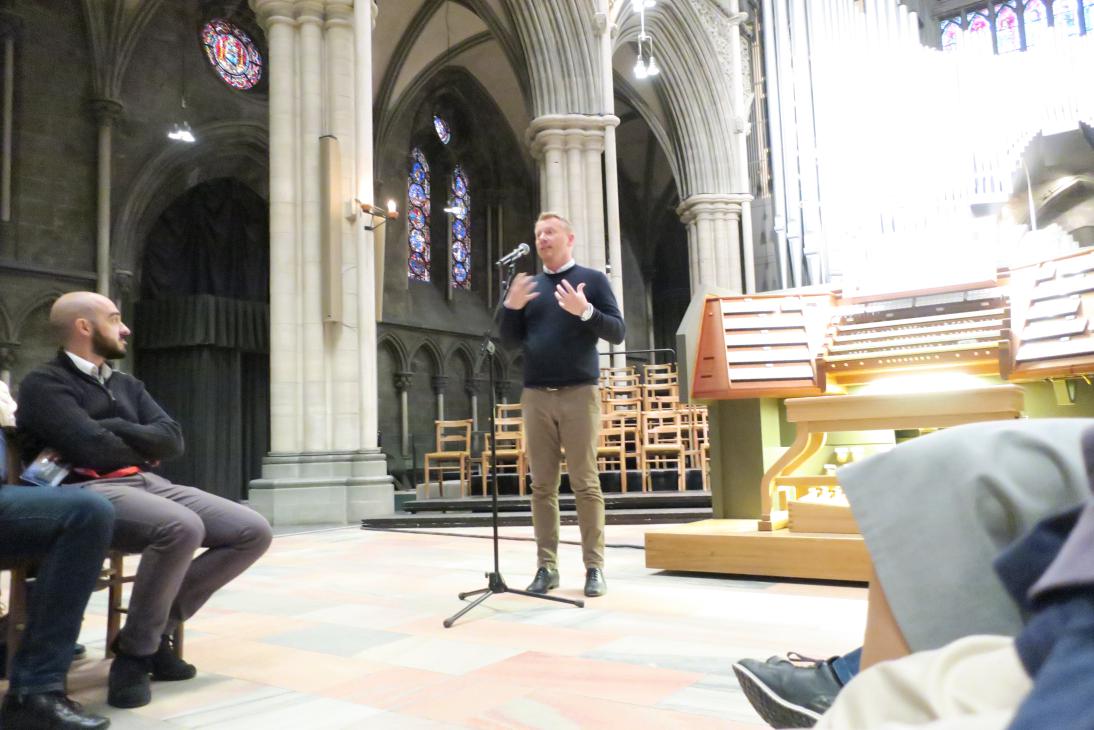 Some of the pieces showed the capabilities of the organ with pipes placed in several places in the church, and includes bells, horns, xylophhones and much more.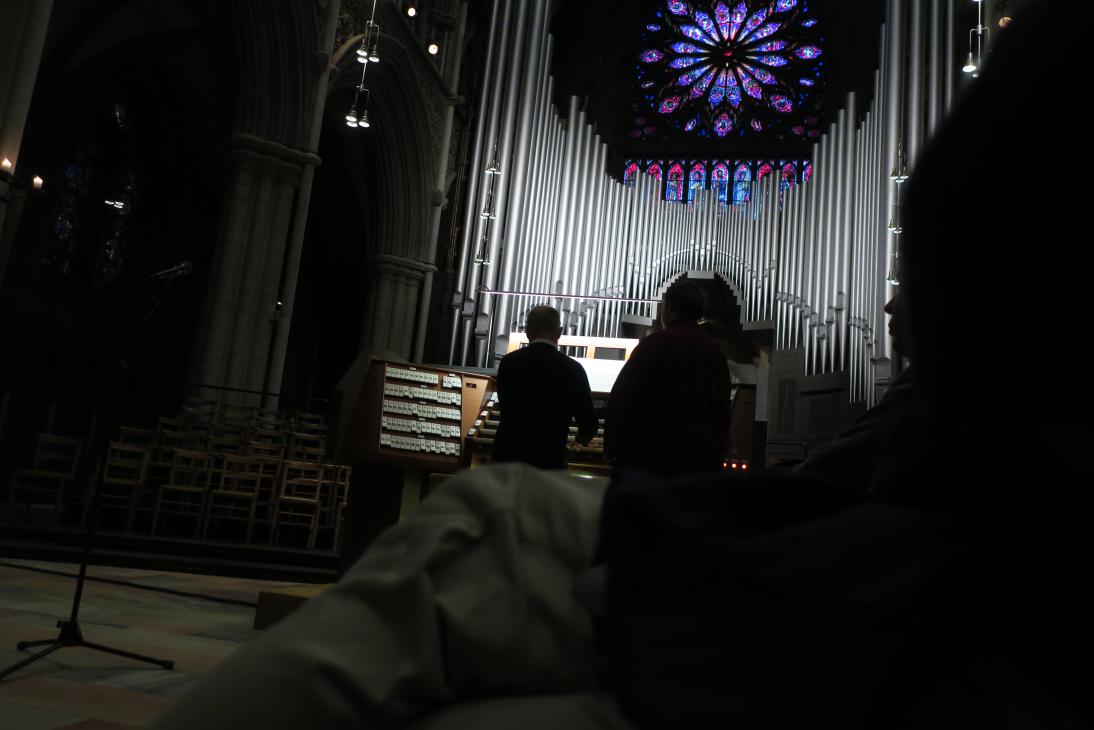 And after an upgrade in 2016 the registrations can be pre-programmed using this tablet-like interface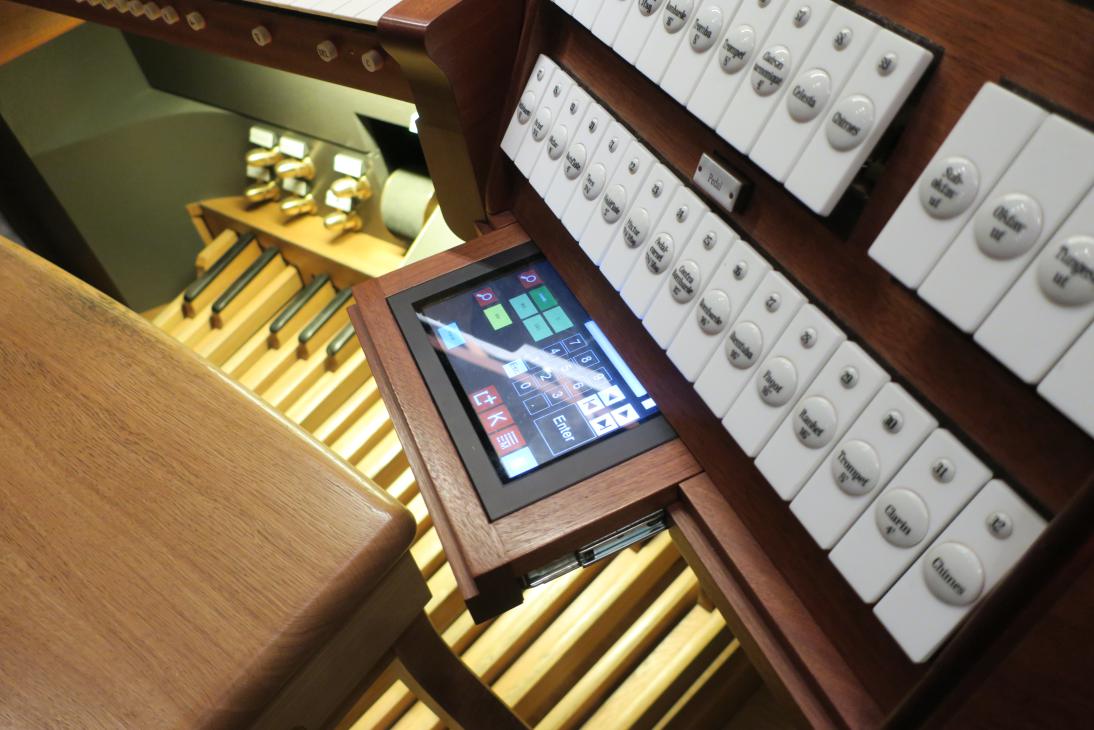 After the concert is over, there is still time to explore Trondheim in the evening. And we are helped by the fact that at this latitude just below the polar circle, it never really gets dark at this time of year.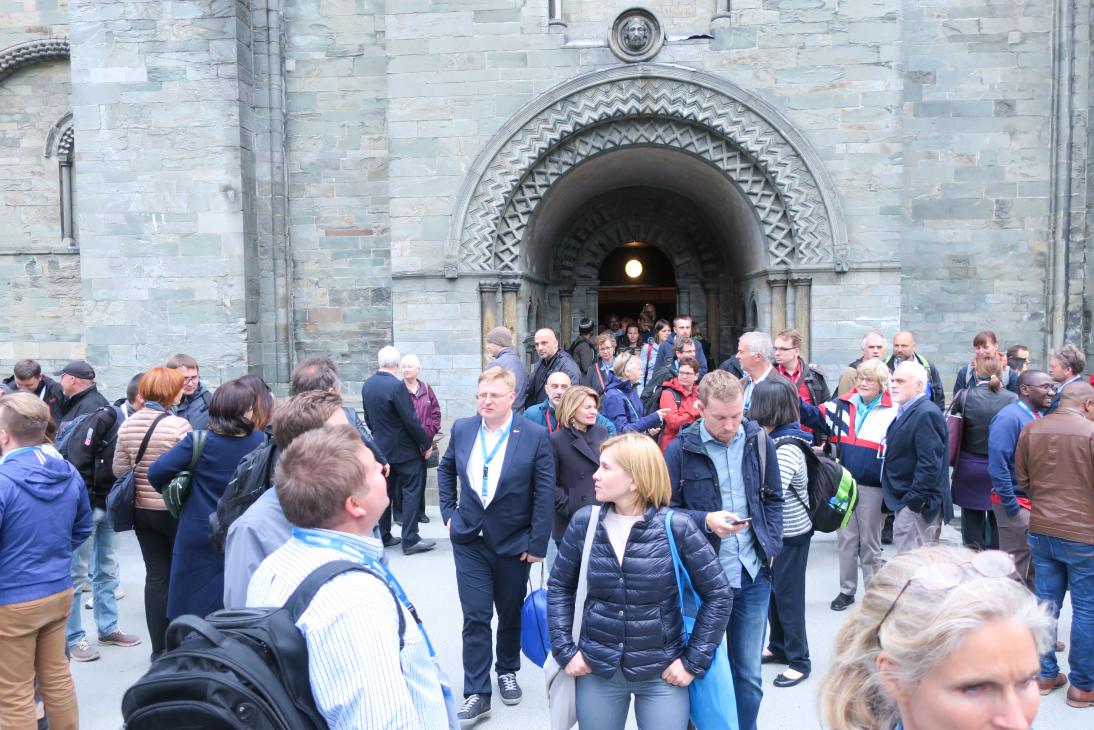 Martin Bech, DeiC, martin.bech@deic.dk