TNC2009 in Málaga - monday 8/6-2009
A real joy to be back at TNC. However, to ensure that the trees don't grow into heaven, our plane had a three-hour delay where we sat on the runway in Copenhagen due to technical issues. With recent events in mind, it is good to know that airlines do their utmost for security - just as we do for the networks(!)

Opening plenary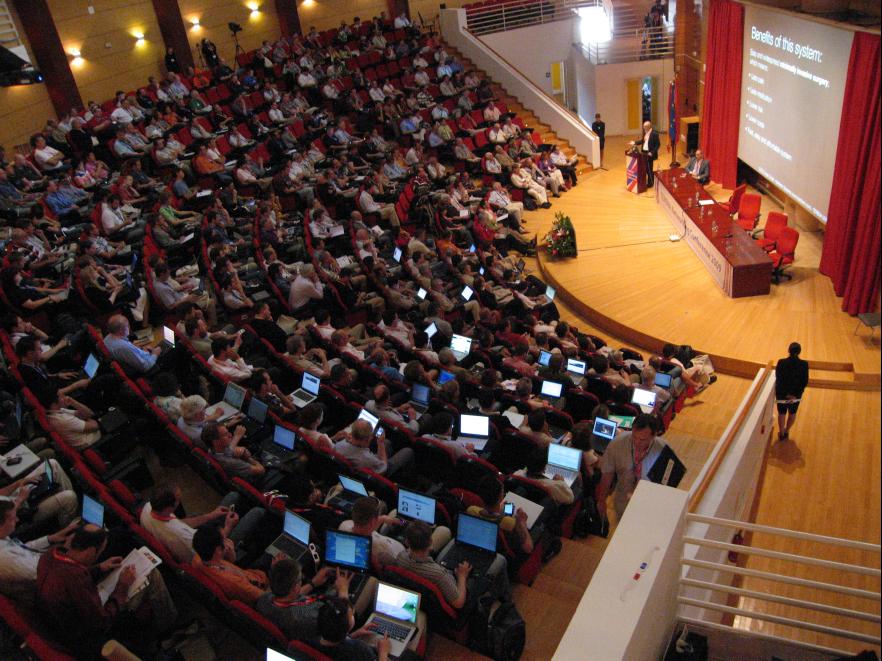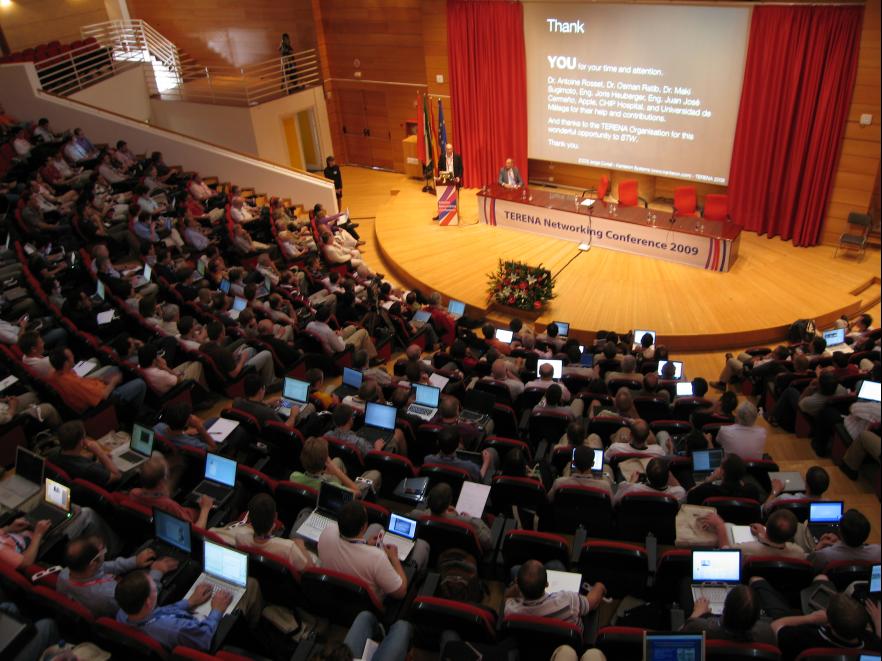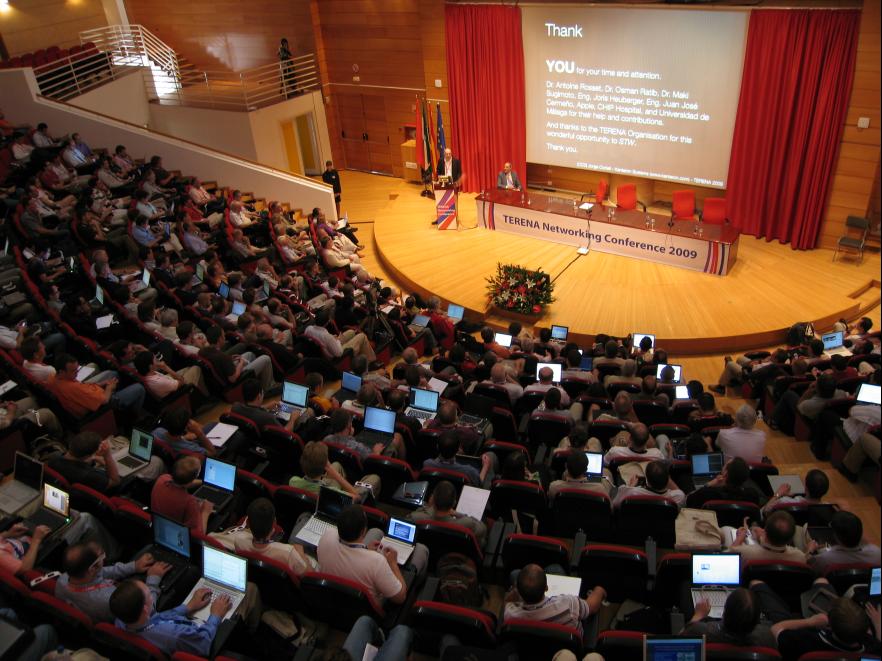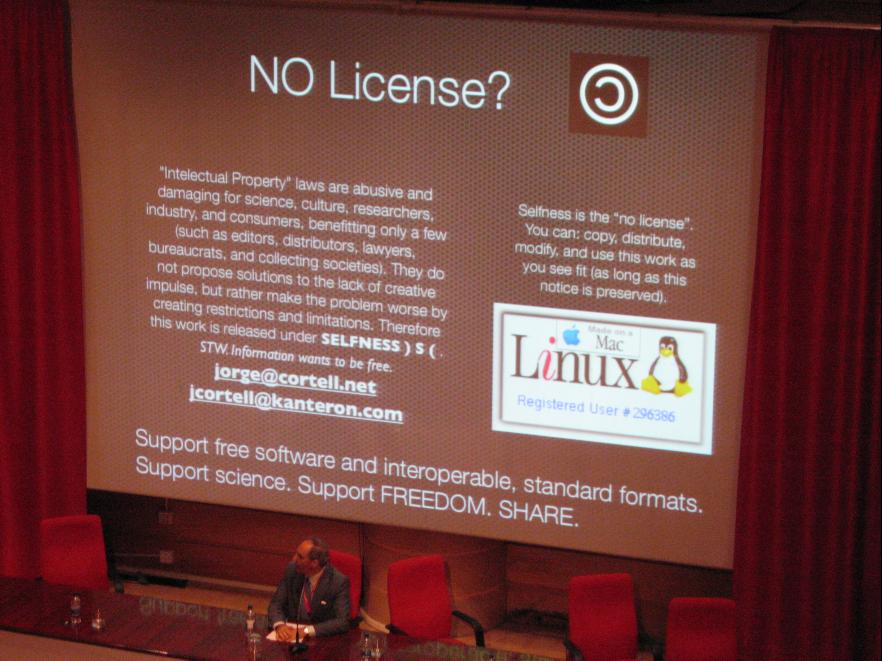 Coffee break and exhibitions - where probably the most important part of the conference takes place: People meeting.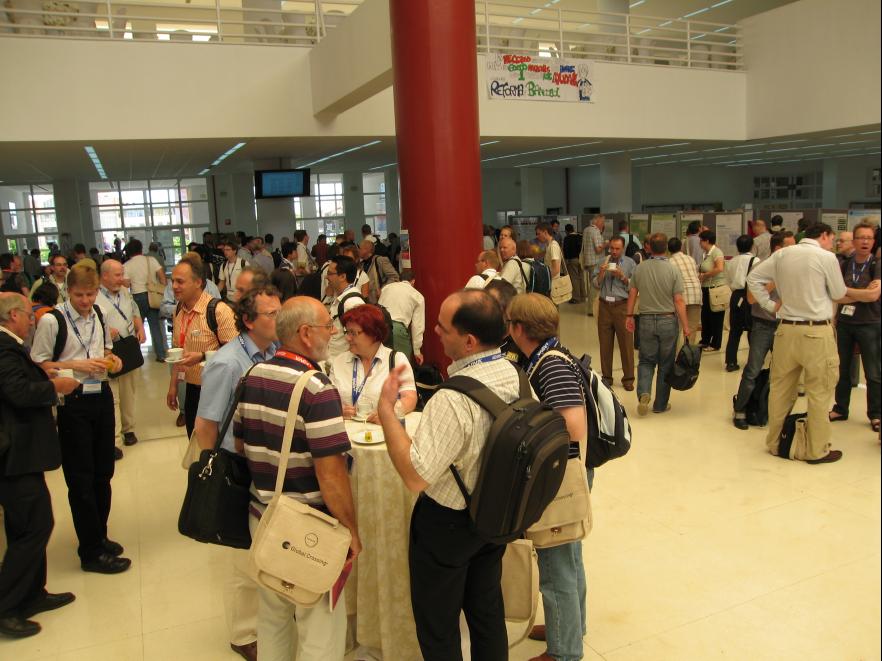 Here, for instance, Dorte Olesen meets Andrew Cormack from JANET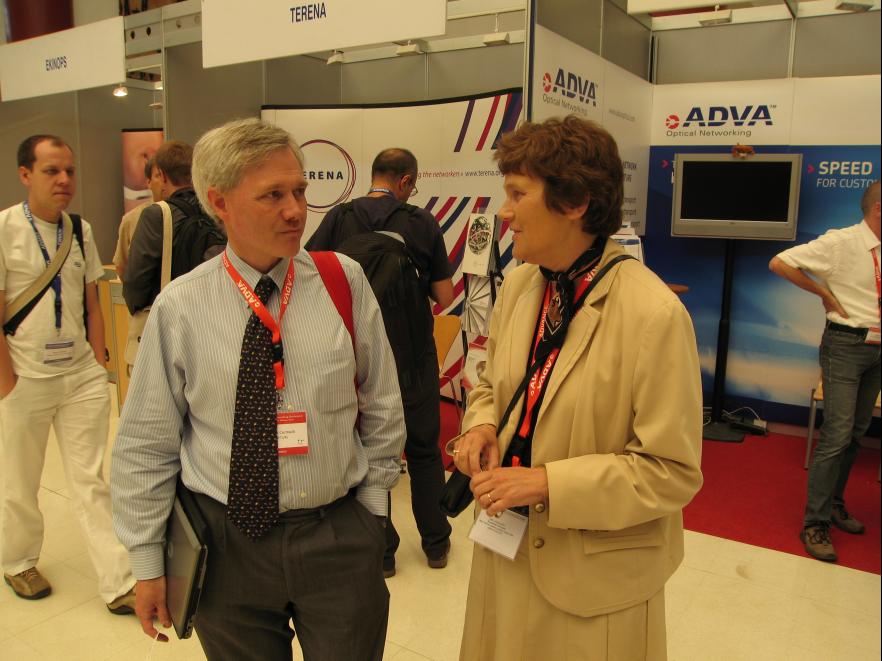 My next session was on networks for the health sector, presented by Luiz Ary Messina who coordinates the Brazilian Telemedicine University Network (RUTE), and a Telemedicine network that extends even to the very rural areas of the Amazonas and other rain forest parts of Brazil, where there are isolated indigenous tribes. Both initiatives are based on the Brazilian NREN, RNP.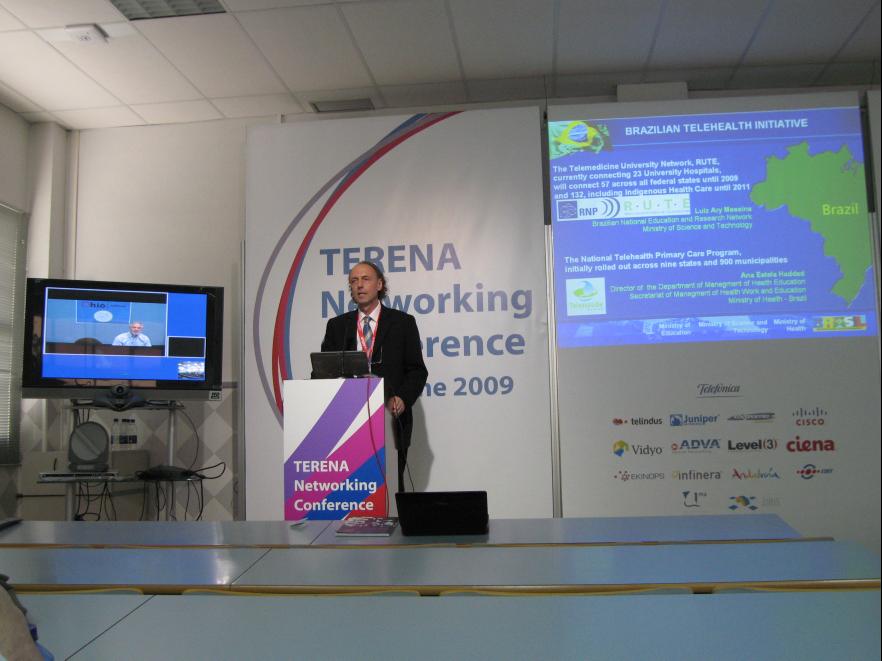 Believe it or not, but one of these indigenous tribes are called "The Terena People" and with us on video conference from Brazil, we had the chief of the tribe, Mr. Marcus Terena, who is also Founding President of UNI (Uniao das Naçoes,Brazil). Truly exotic.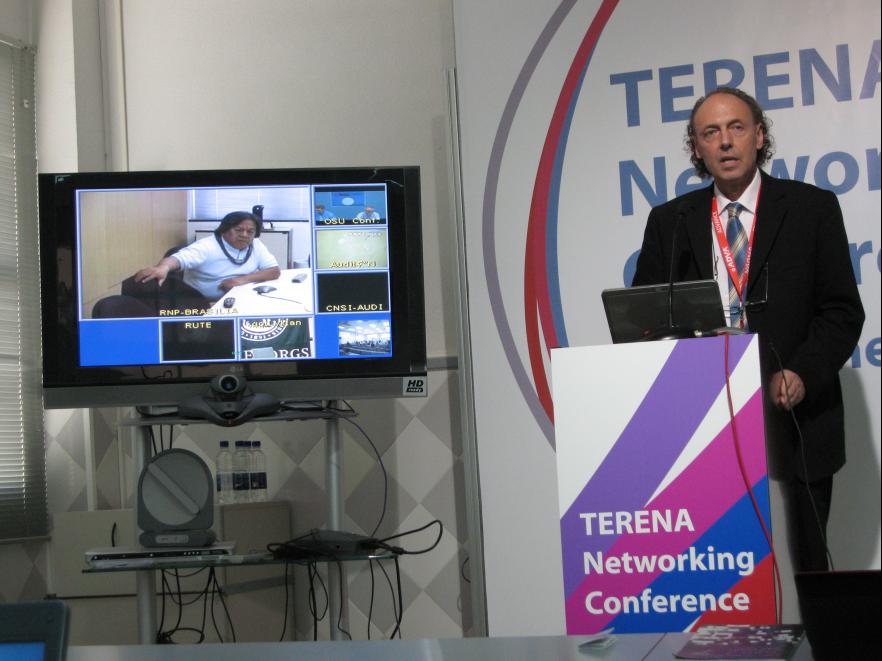 The chief told us that in order to cope with the white man's deceases, that traditional medicine has no cure for, they saw it as a positive thing to have access to assistance via telemedicine from the white man's world.

All of this was witnessed by our "chief of the TERENA people", the president Dorte Olesen, who was at the same time preparing the evening's speech on her computer, which has changed to a rather psychedelic colour scheme.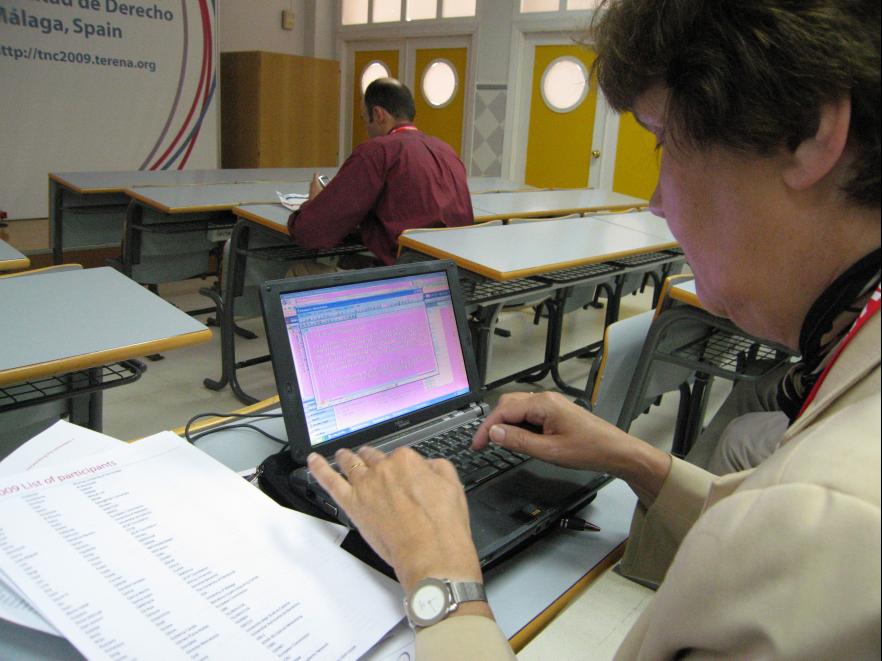 Next, we had Dr. Shimizu from Kyushu in Japan who is world-famous for direct transmissions in HD Video from inside the patients during operation. From personal experience in the audience at another lecture, where I saw such a demonstration, you must be advised that it requires good health and high resilience to blood and tissue just to be in the audience.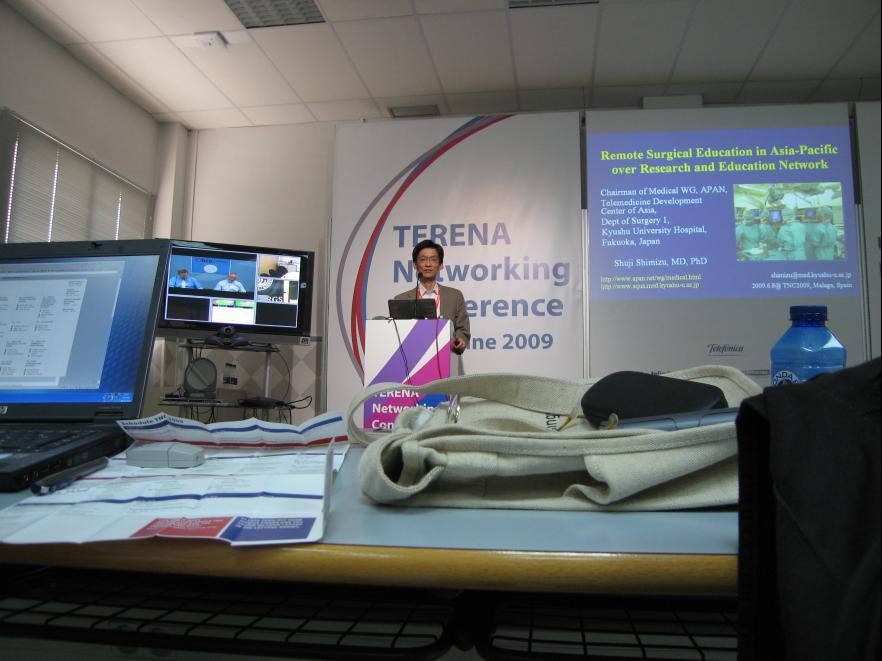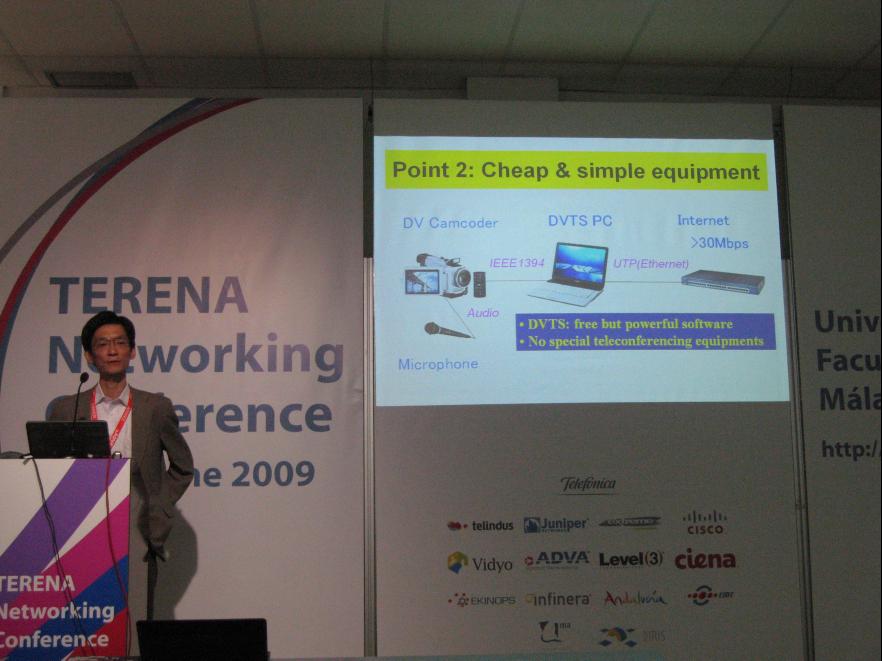 Today, however, Dr. Shimizu's talk was "suitable for all audiences".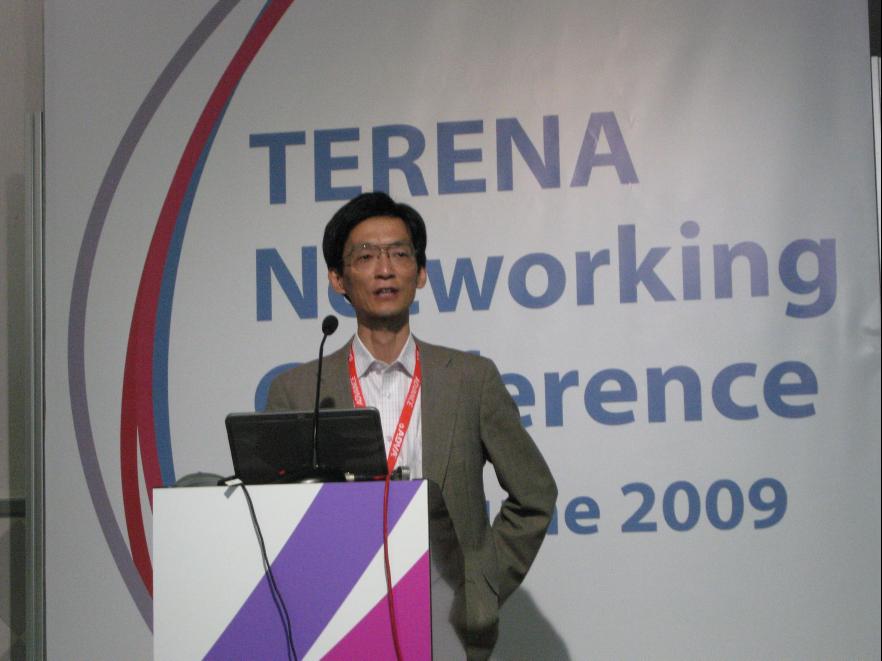 The session continued with a tour-de-force of video-based lectures and discussions, from Ohio...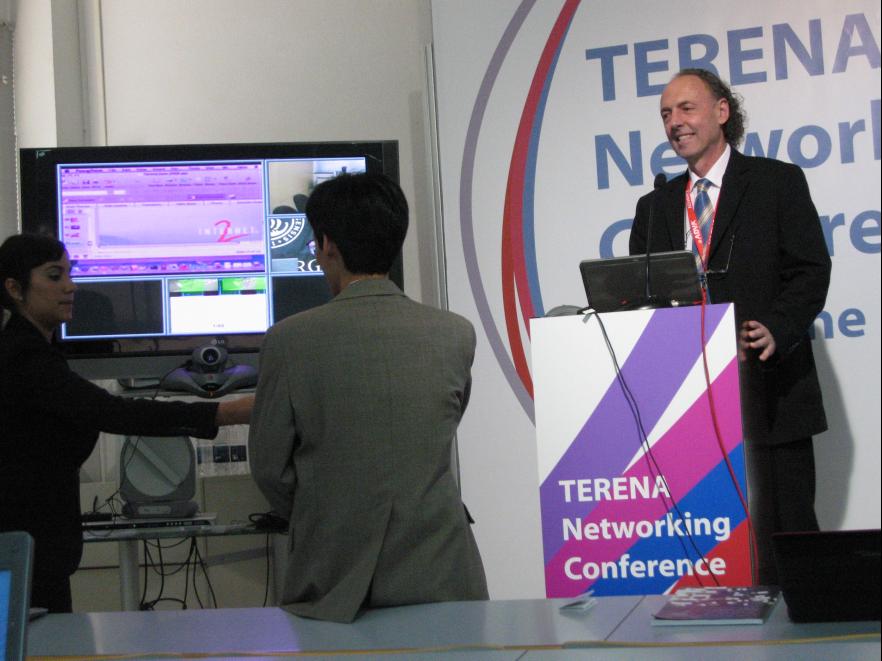 ...from Gothenburg in Sweden among other places...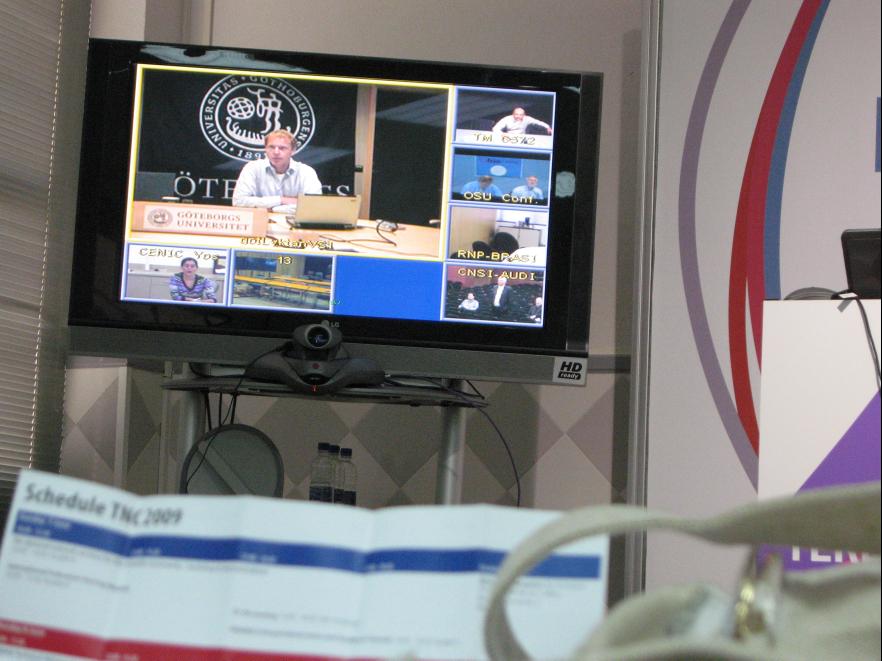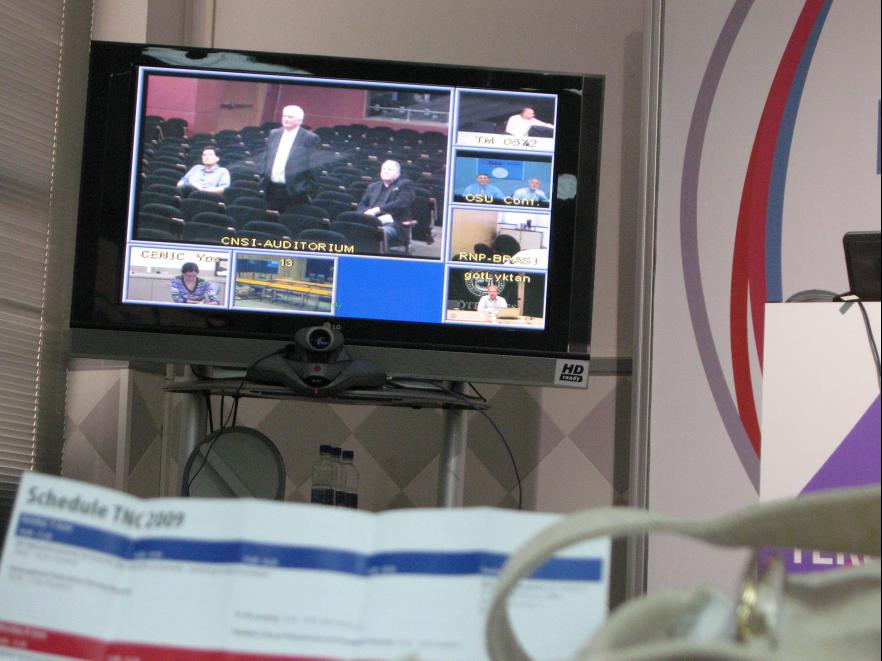 ...and continued beyond the point where the entire audience had left!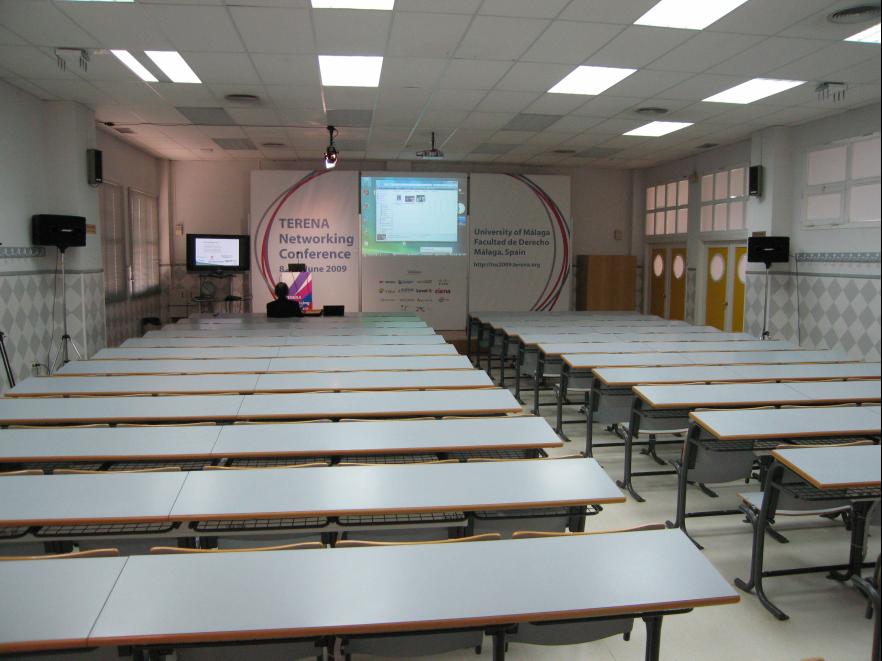 You have to commend the the organizers for persuading the local transport company to show an impressive commitment to the conference. Line 20 is the shuttle bus to the conference, and all participants are given free passes for the whole week.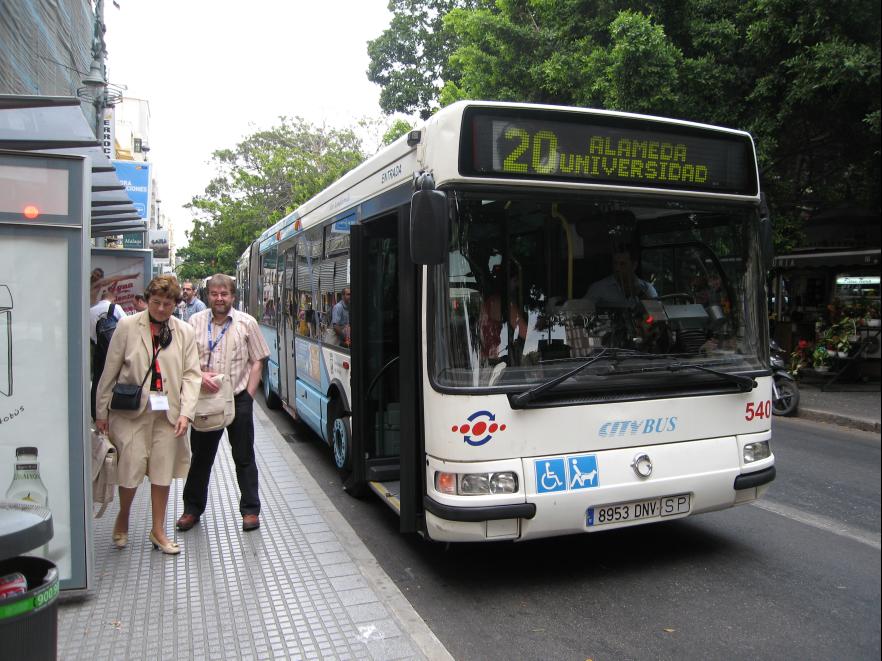 This is displayed at all bus stops in the city (not only those of line 20)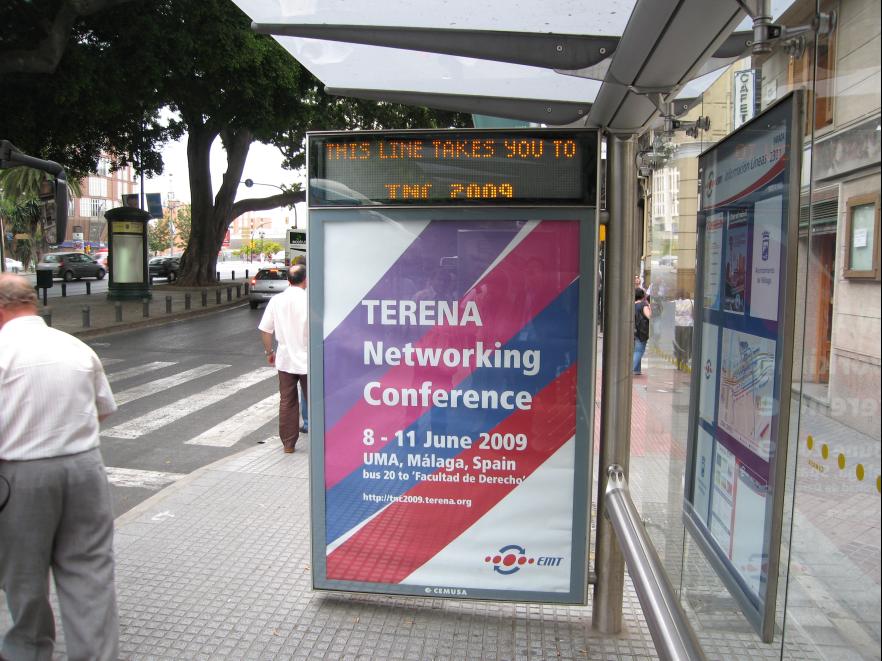 All buses of line 20 are furnished with eduroam network. All though my bandwith measurement tool says 79kbit/s down and 9.6k up, it is still impressive. I feel like doing this at home!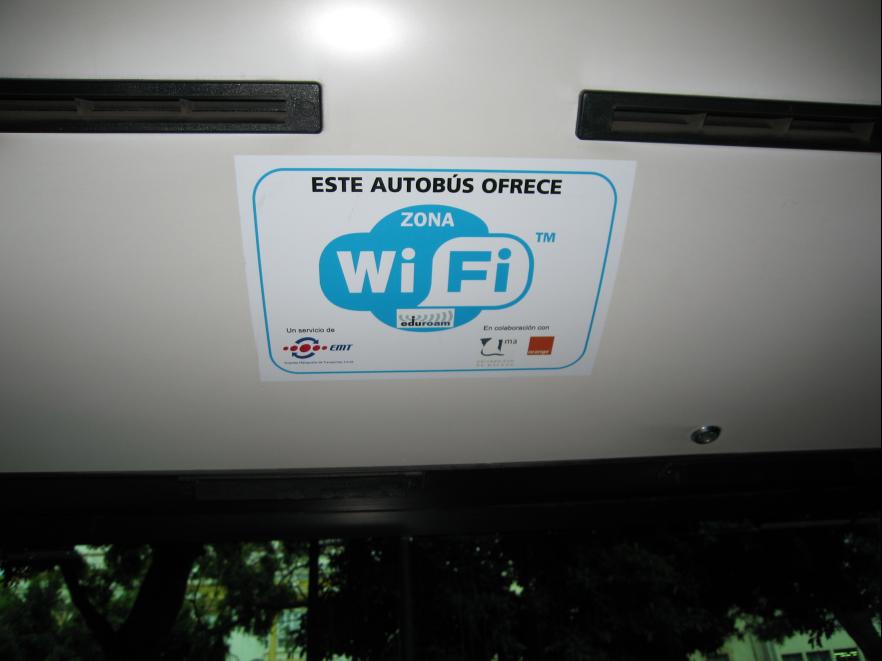 Malaga city has a beautiful and classic atmosphere.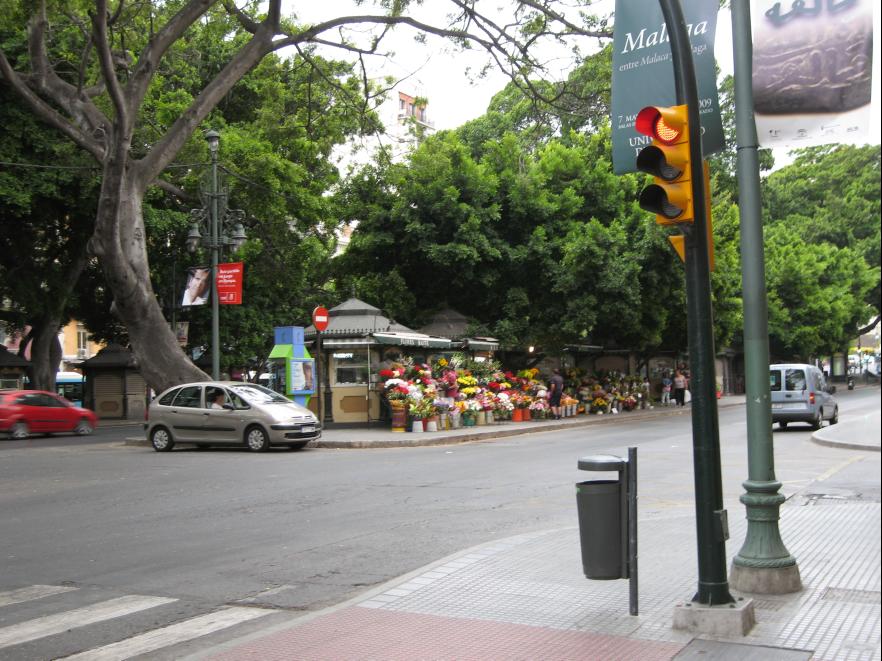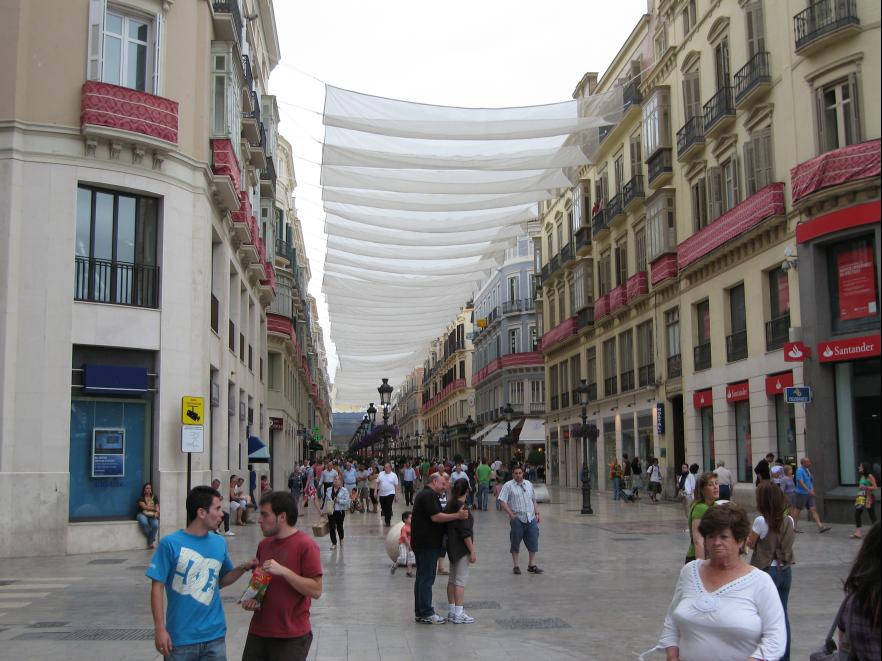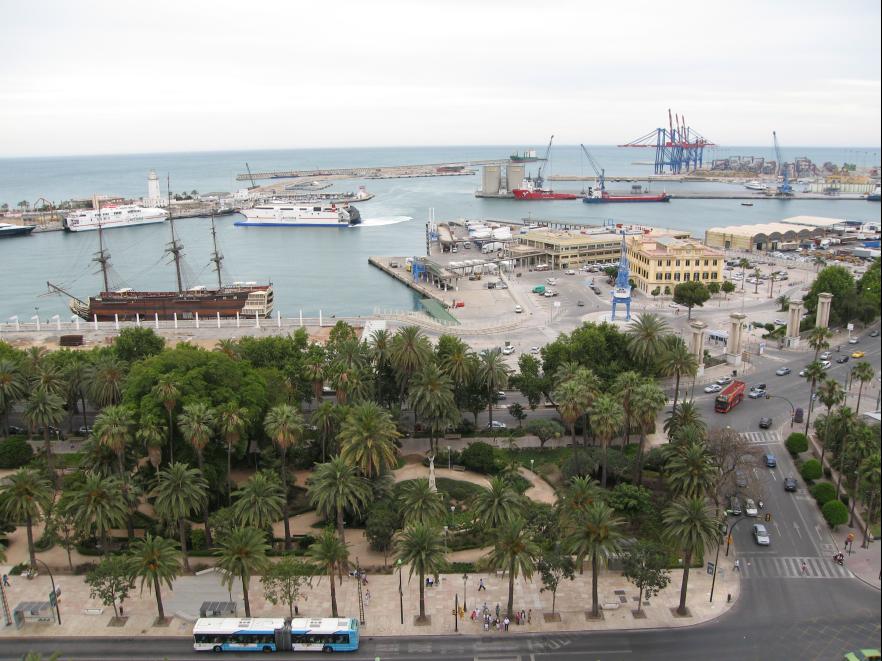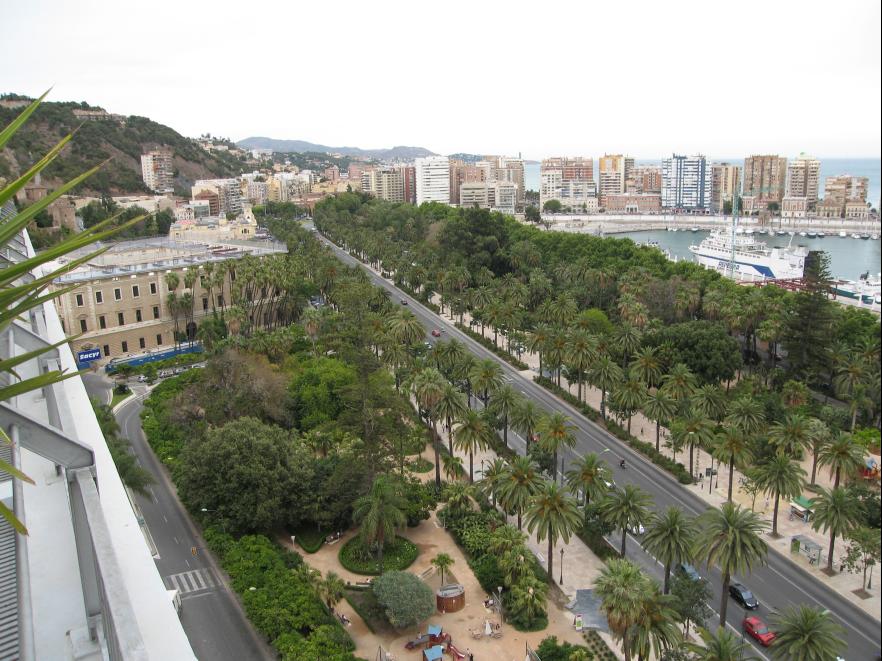 In the middle, you can barely see the bull-fight arena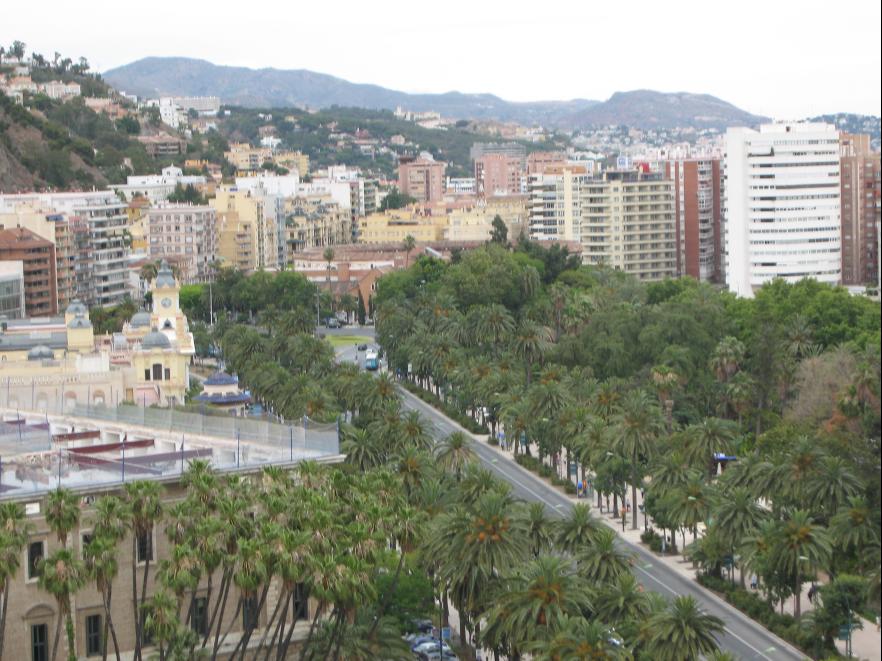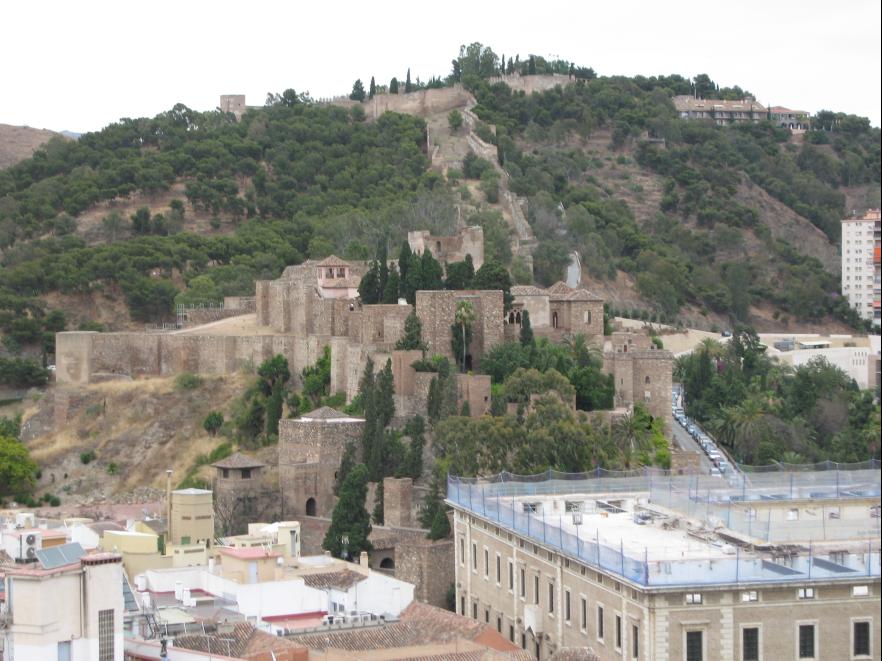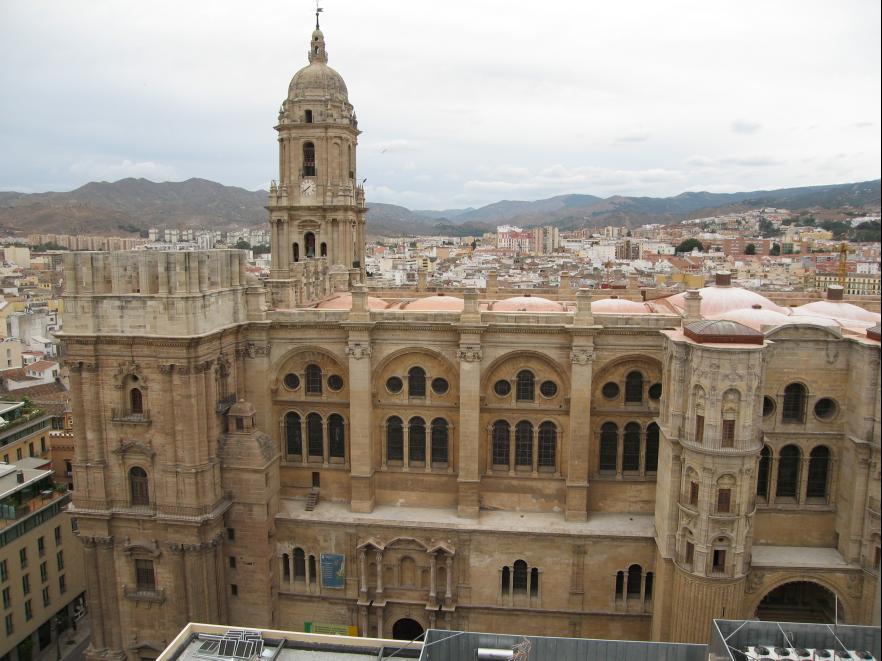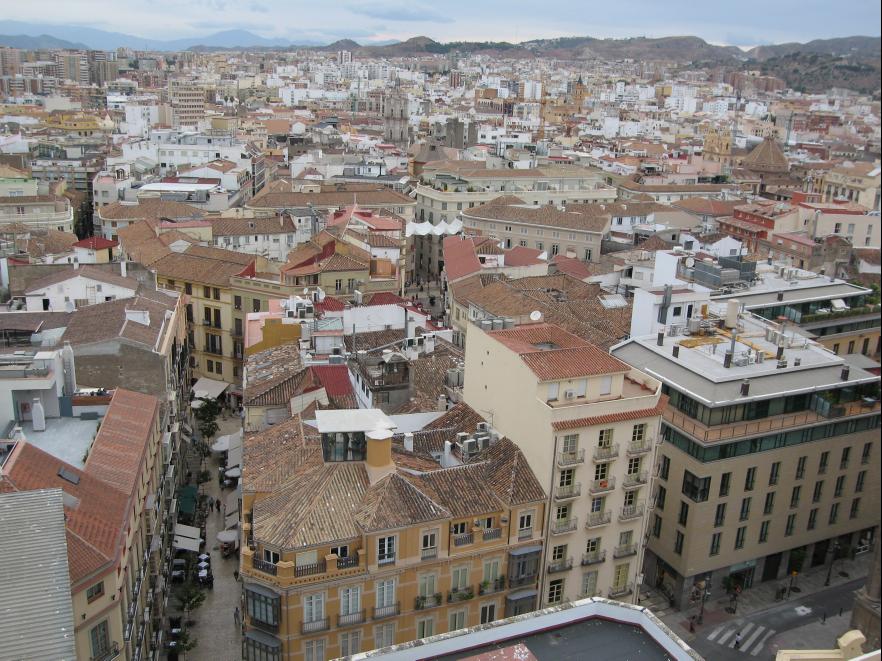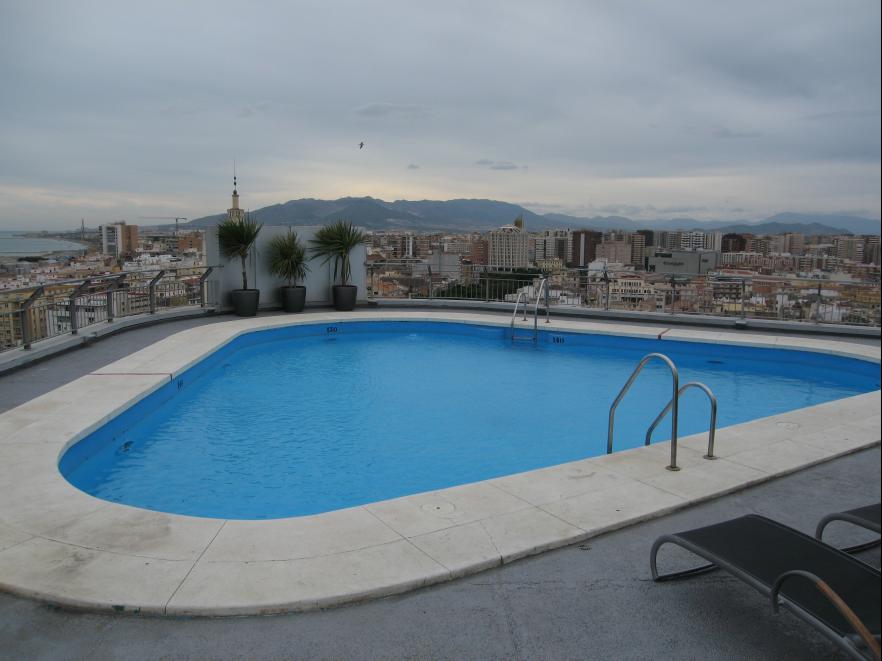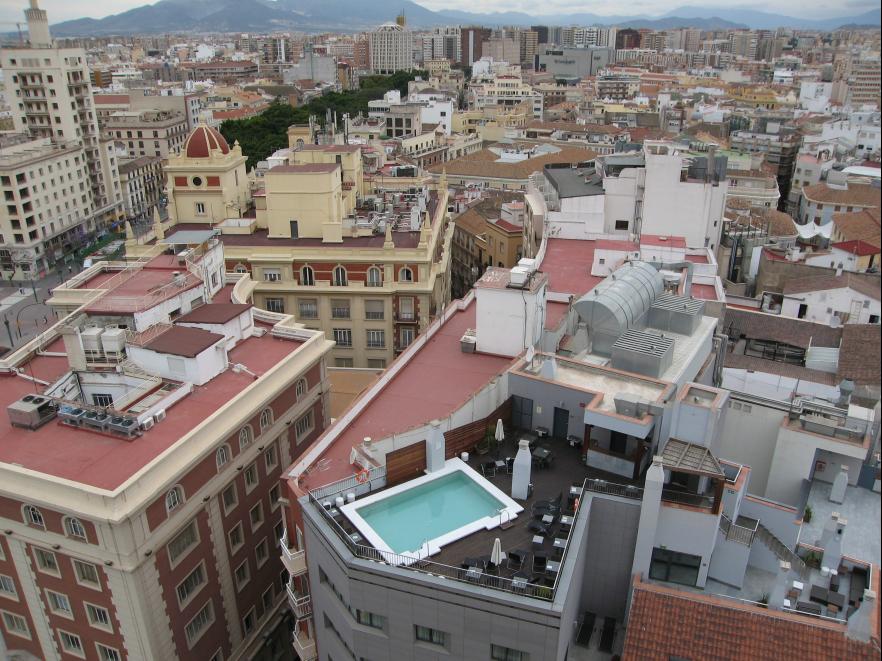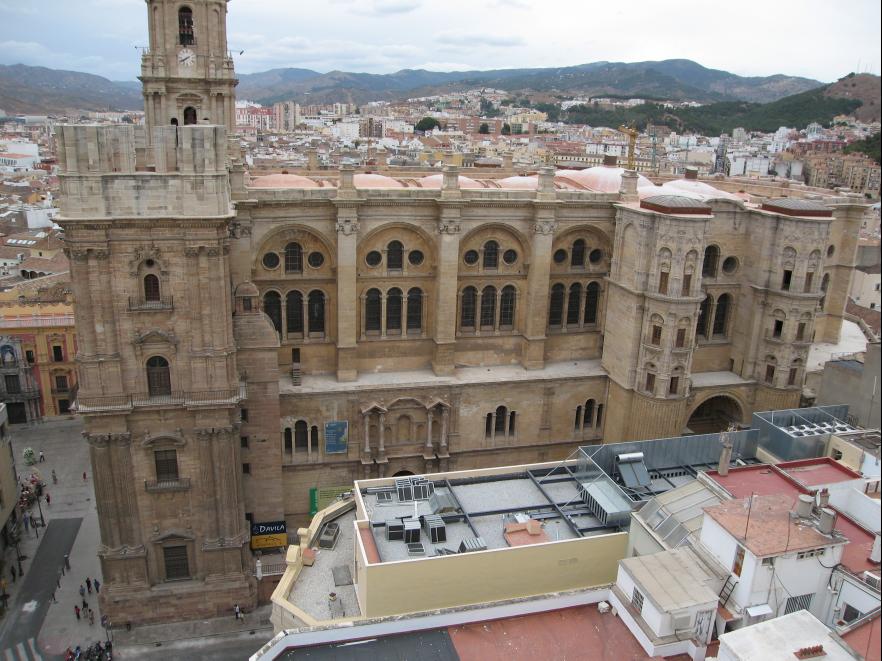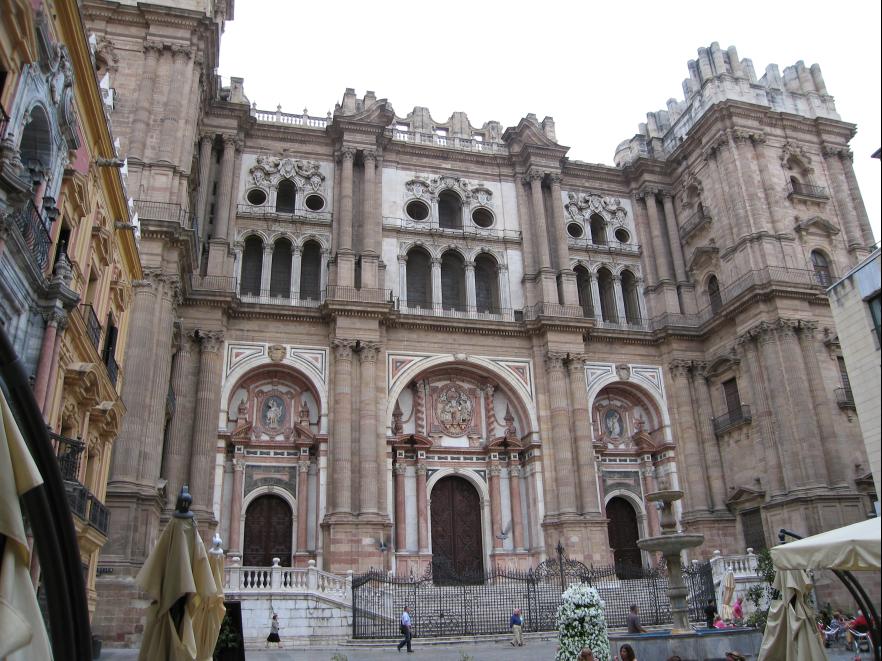 In town, we encounter the nice colleagues from the Latvian NREN, SigmaNet, Katrina Sataki and Baiba Kaskina.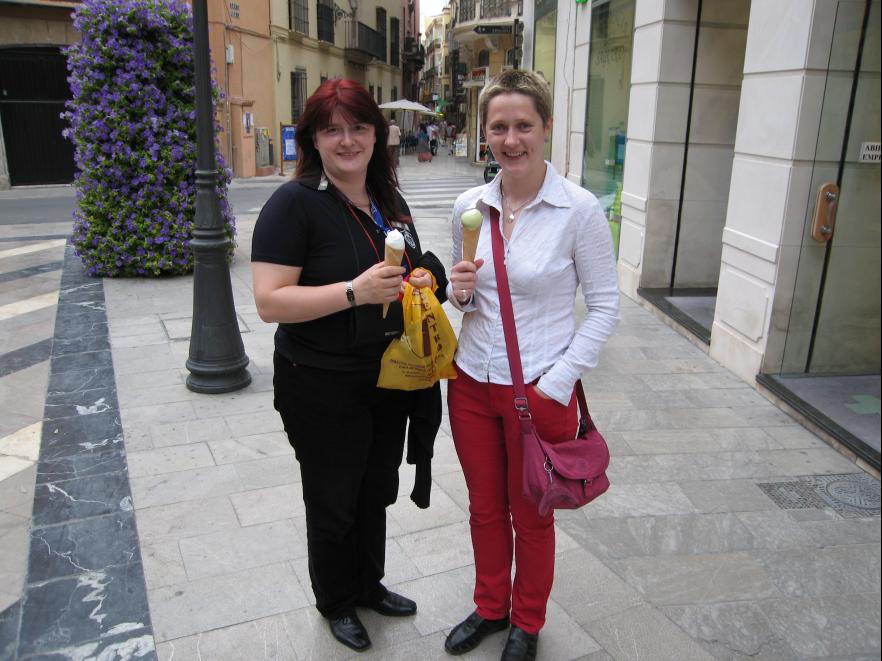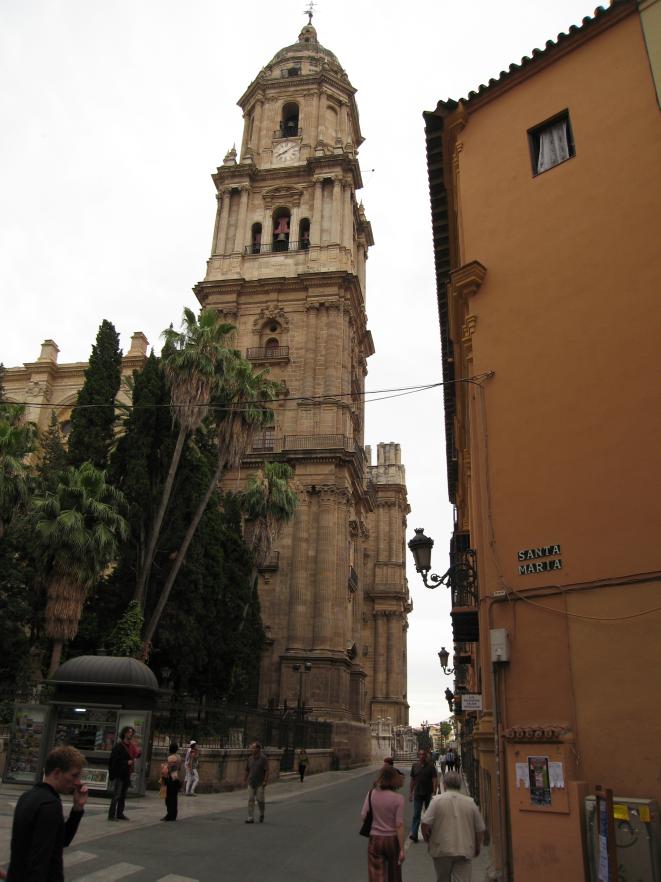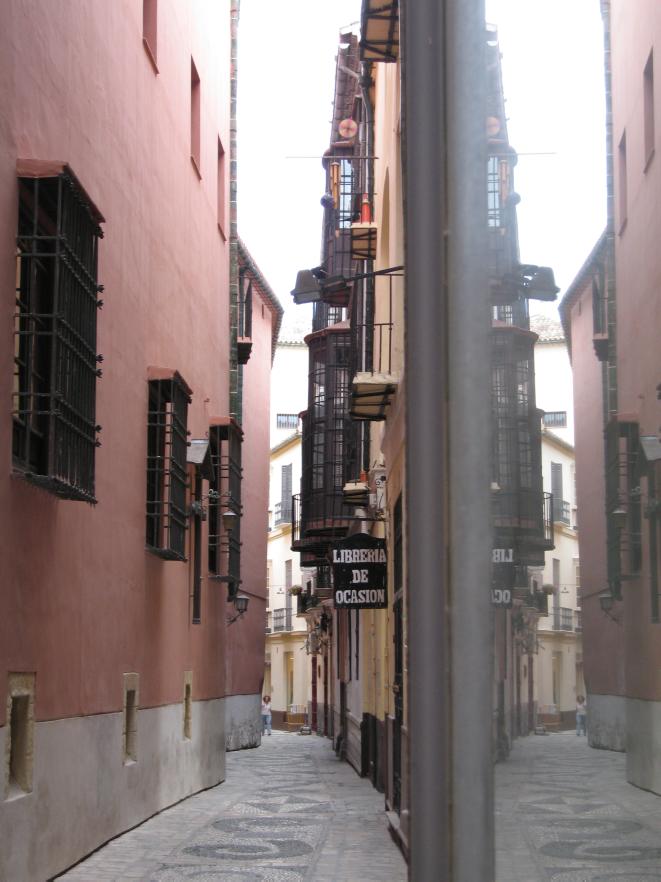 One of the few buildings completely out of character turns out to be my own hotel ,-(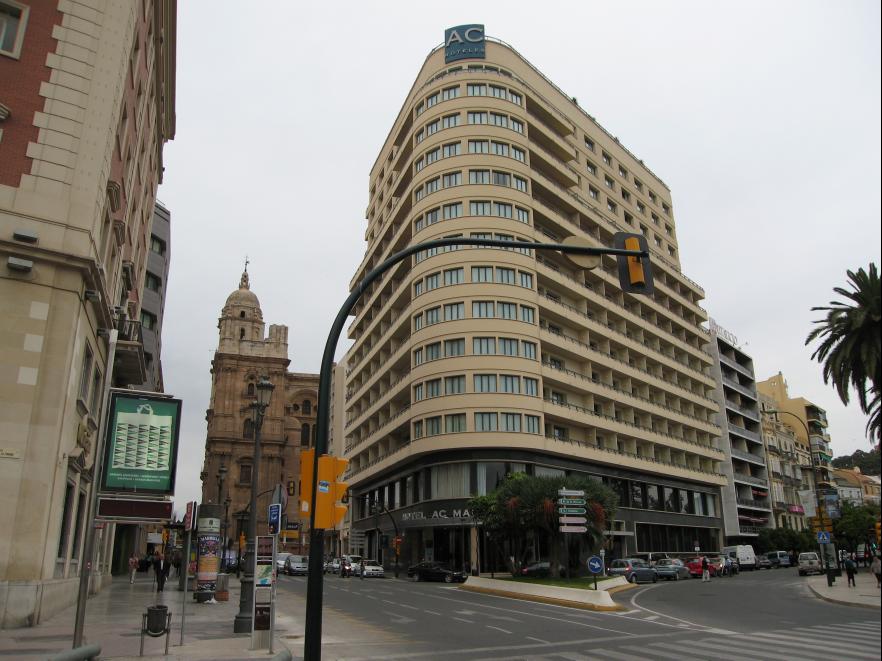 A column of free speech, used to advertise coming bull-fights, but as far as I can see, these do not take place in the local city arena...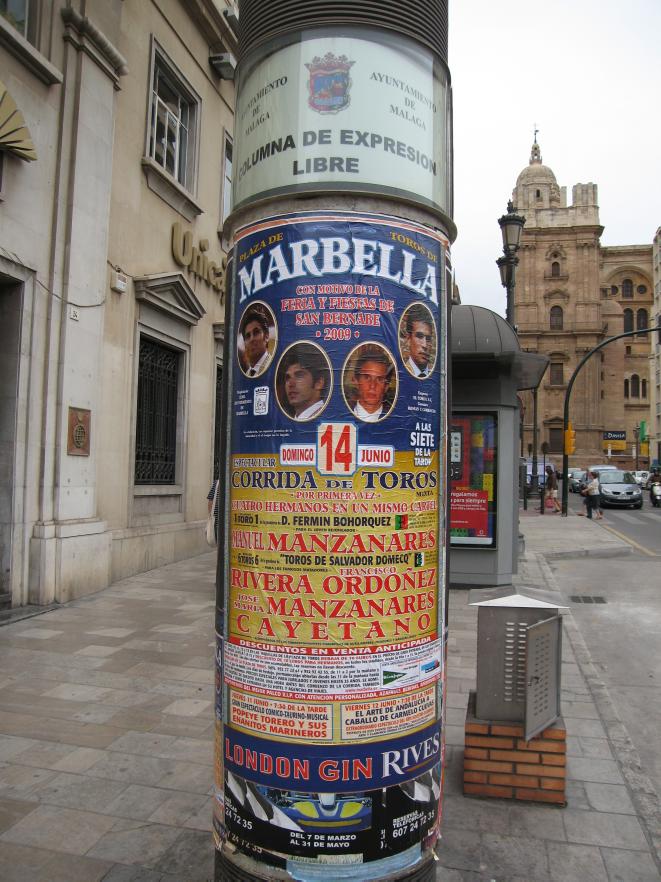 ...where the opening reception is held.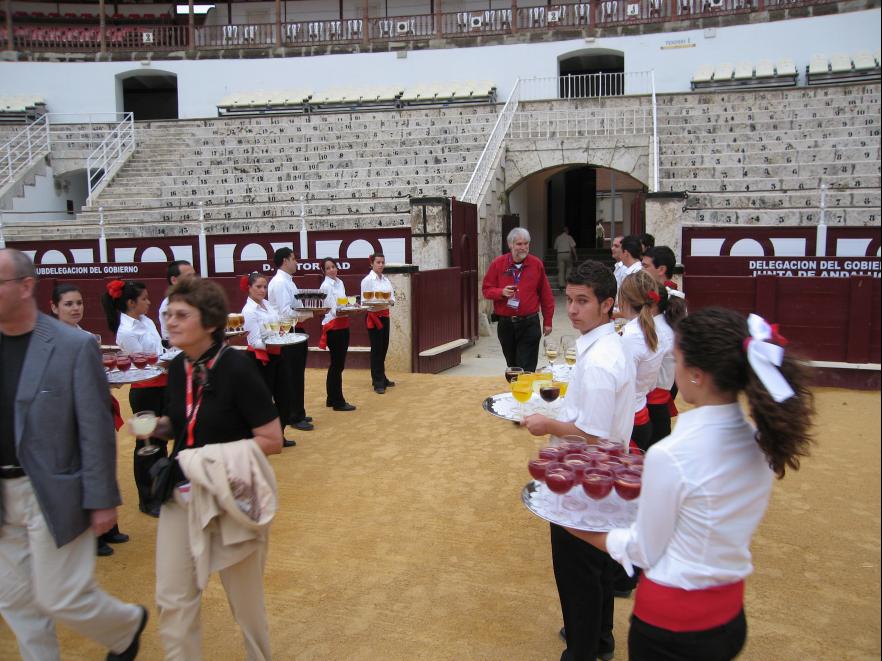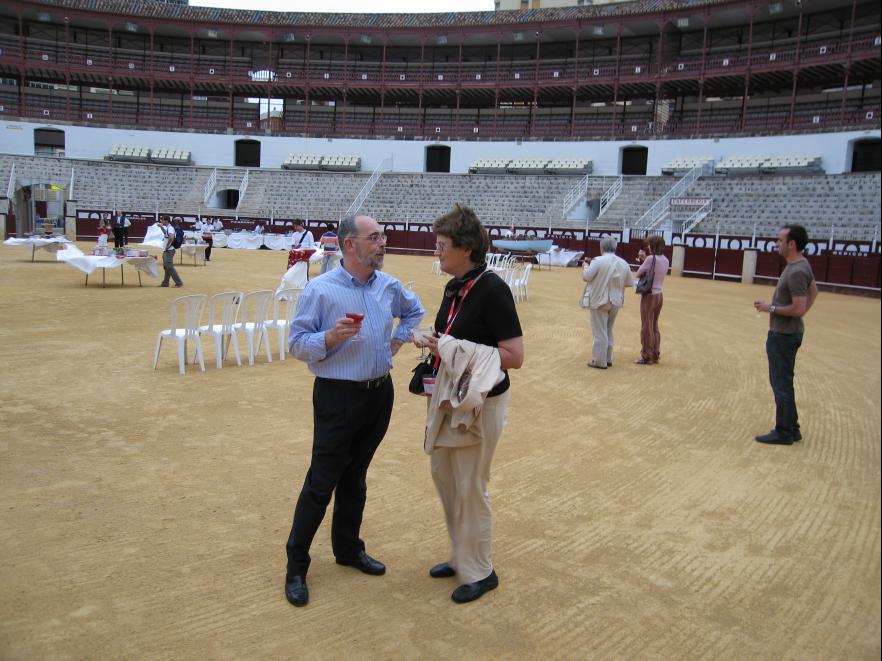 My colleague Ole Kjærgaard. Today, we can appropriately call him Olé!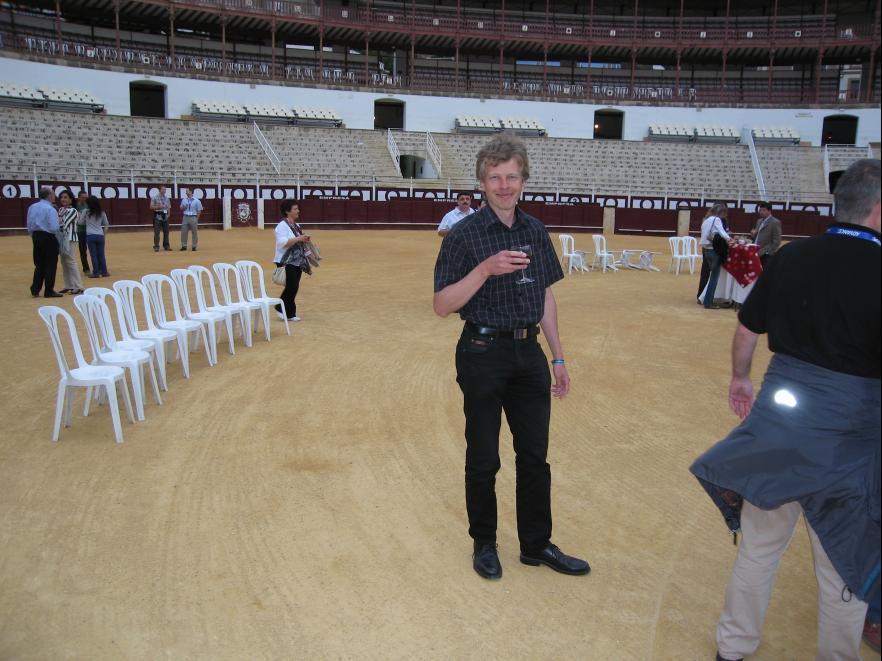 Grilling of sardines, that made us all smell like charcoal. But the taste is great!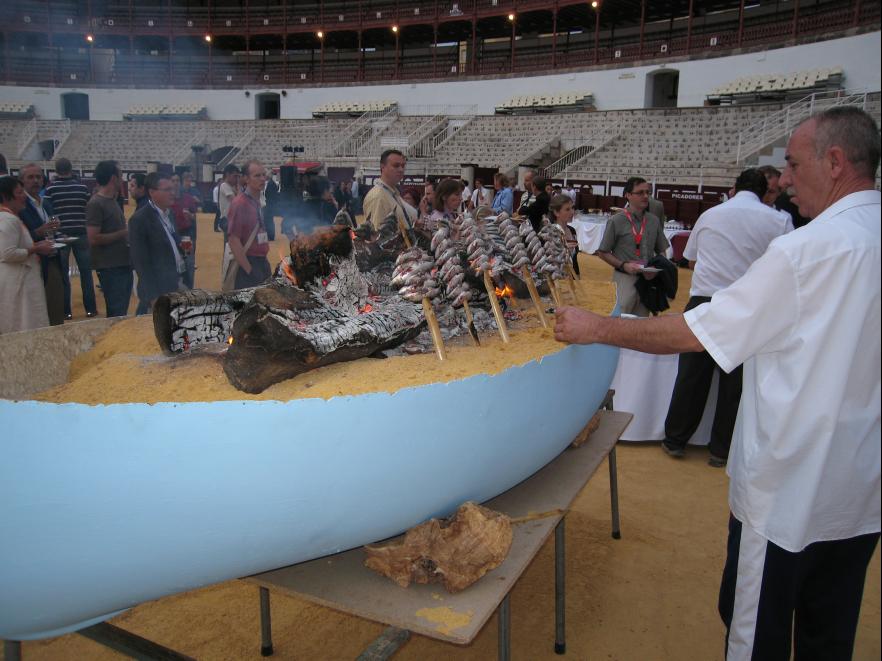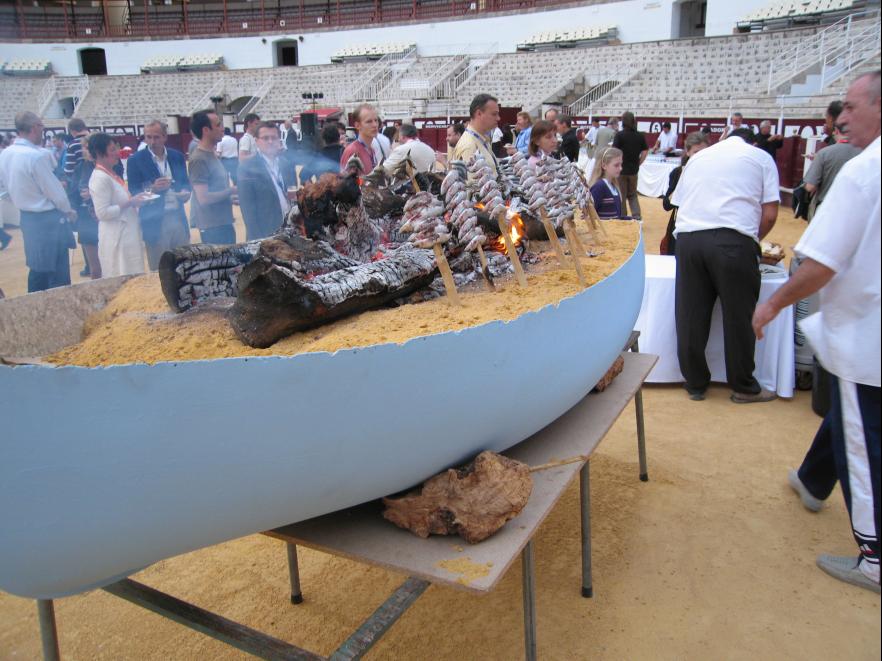 Dorte Olesen holds a speech, as one of her last duties as president.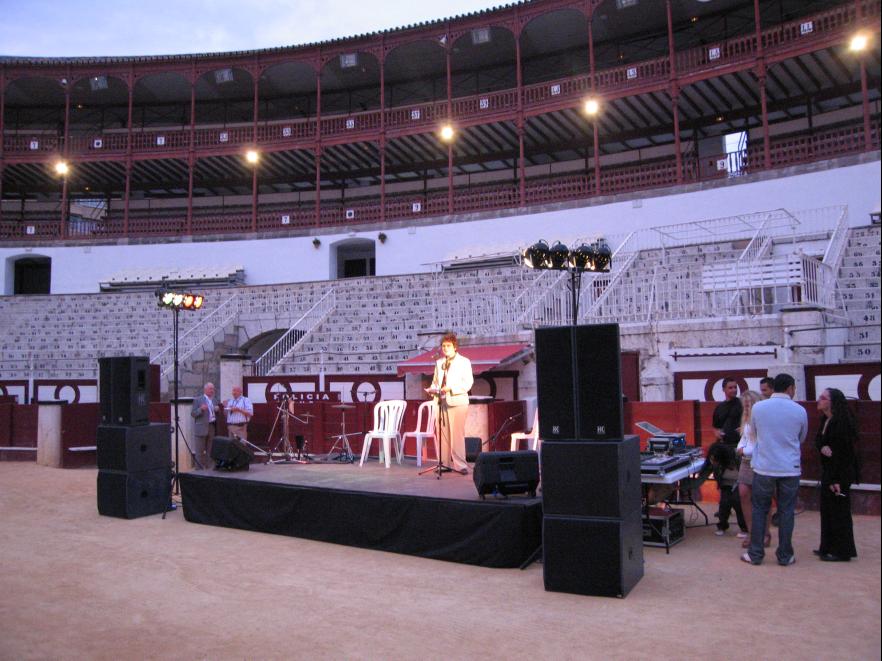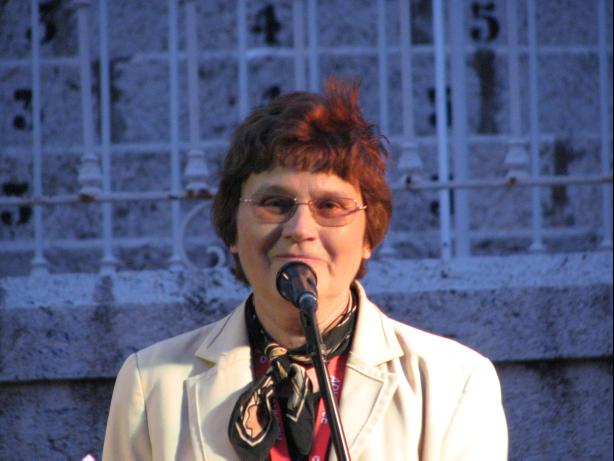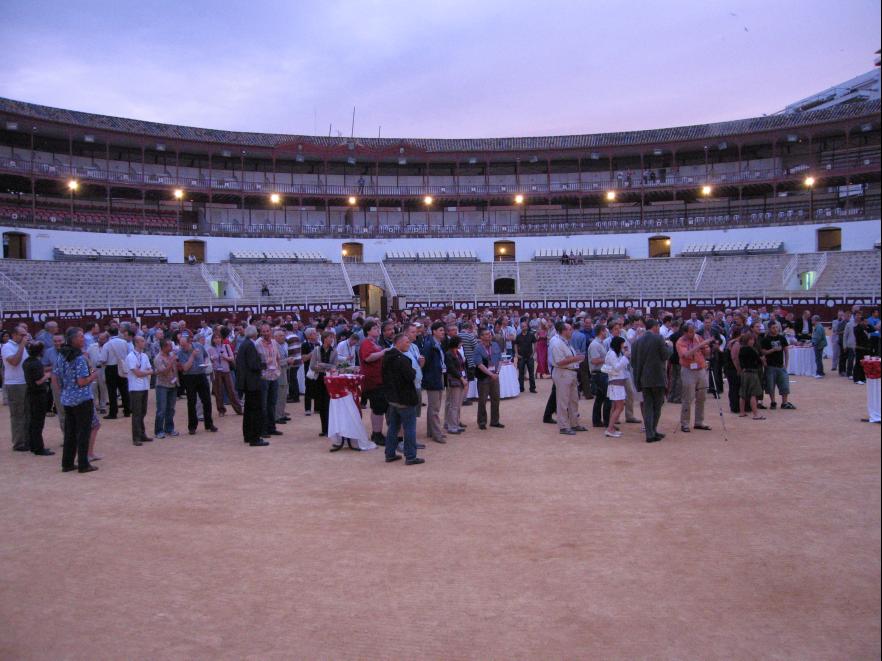 Folkloristic inspired performance.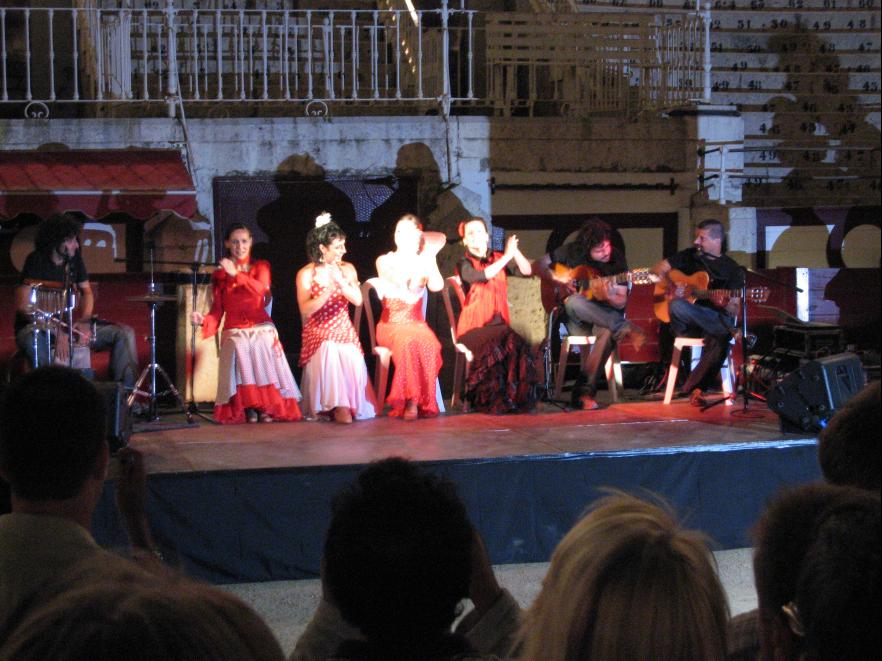 Bo Sixten Ståhle and Ole Kjærgaard from UNI-C testing eduroam? GPS? ...or something else?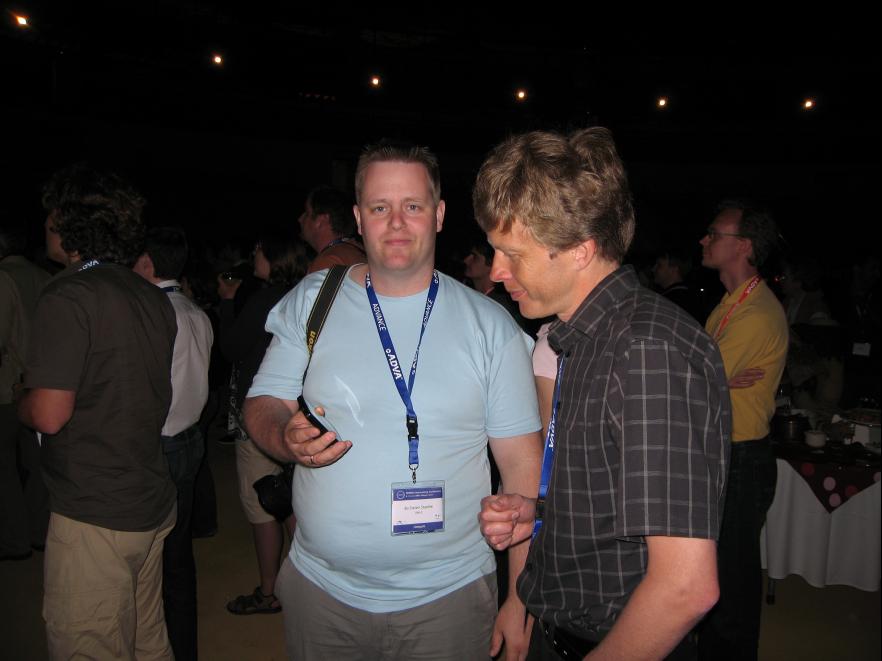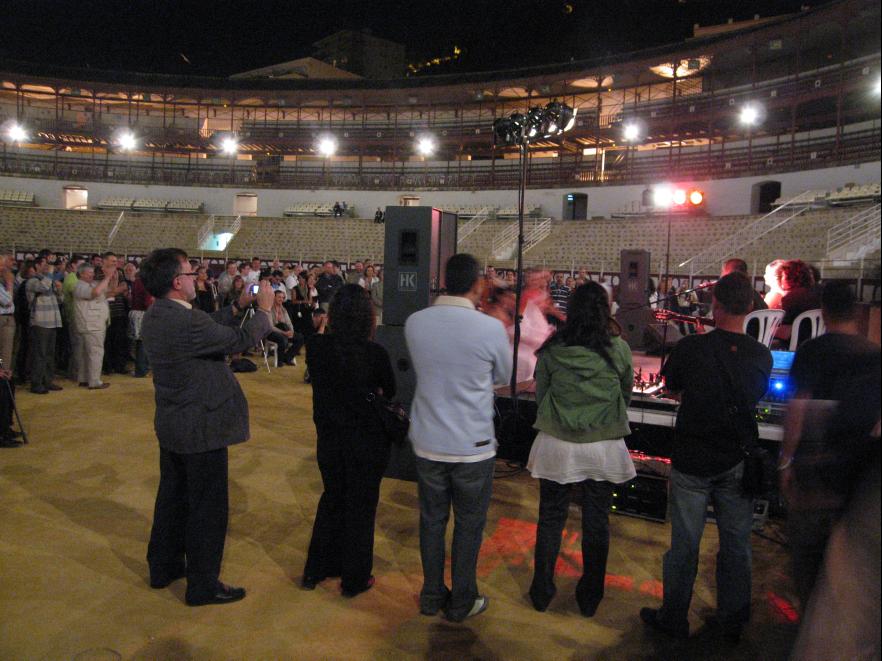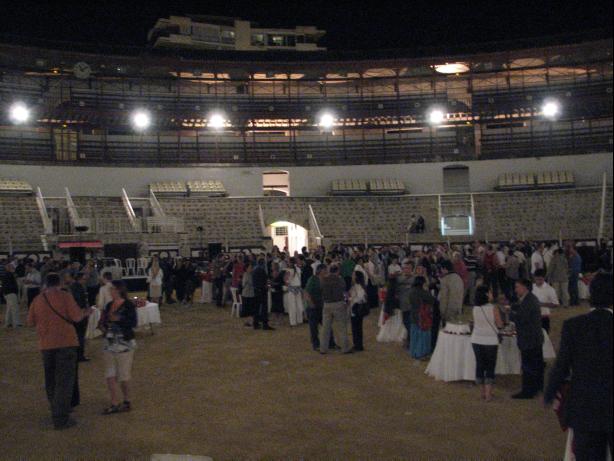 Malaga at night offers many nice sceneries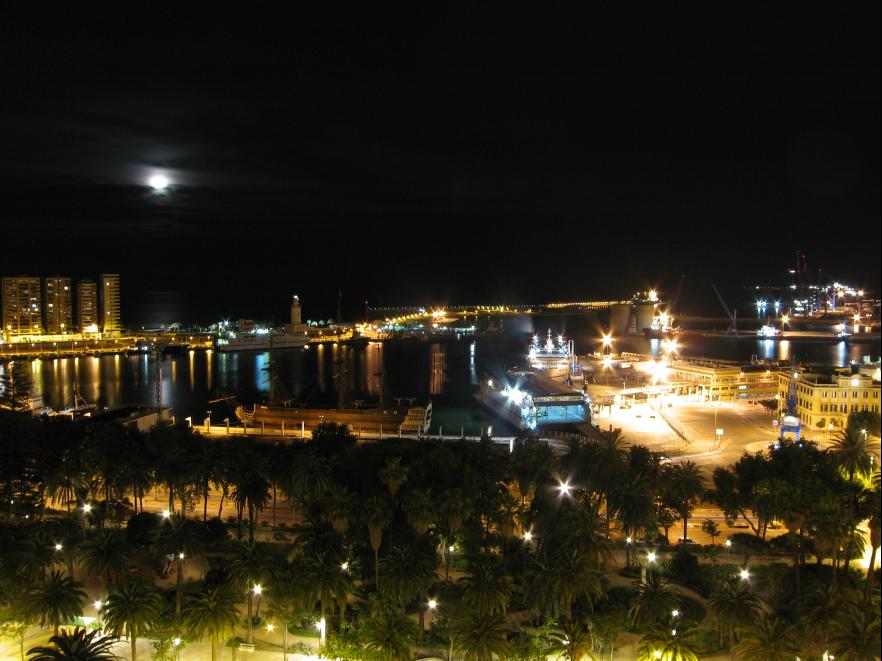 A good programme, a good climate, good organization and an excellent venue are the main ingredients for a nice conference like this one.
Martin Bech