TNC2009 in Málaga - wednesday 10/6-2009
All of us - "the TERENA people" - are stampeding for the opening session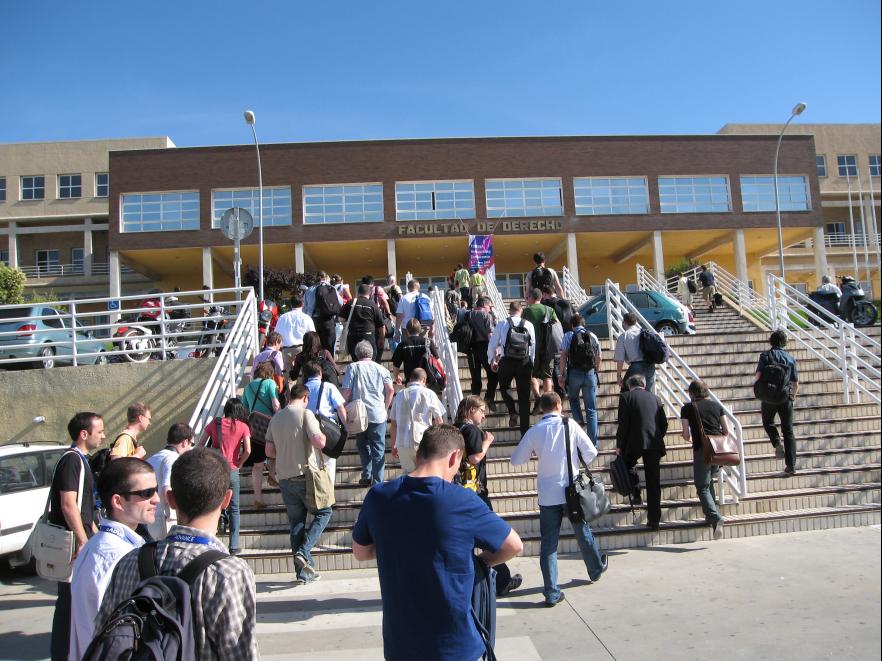 On the way, everyone is handed a postcard advertising the 25th Nordunet conference in Copenhagen in September 16-18. See you there!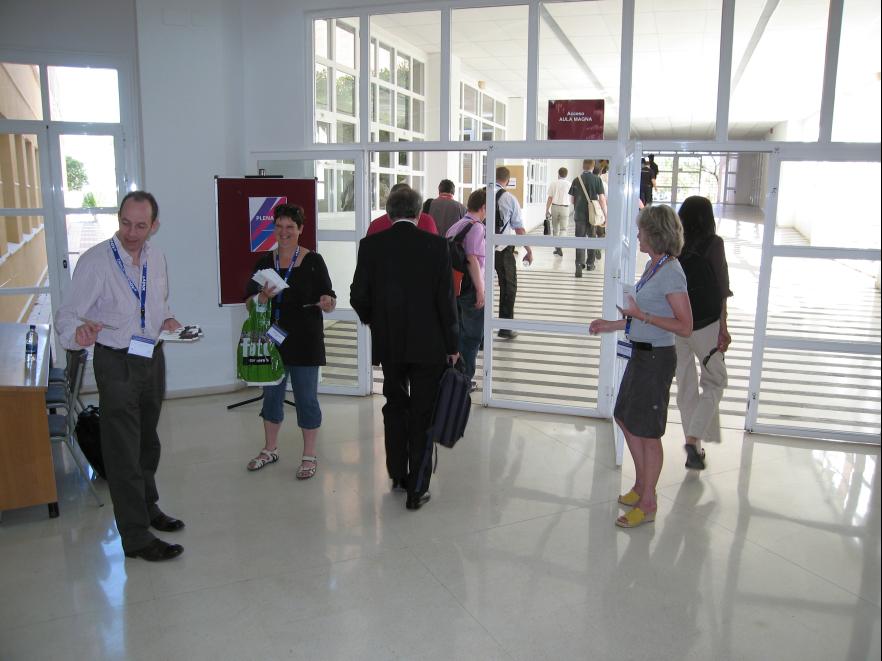 The day starts with William Johnston, talking about the anatomy and services of ESnet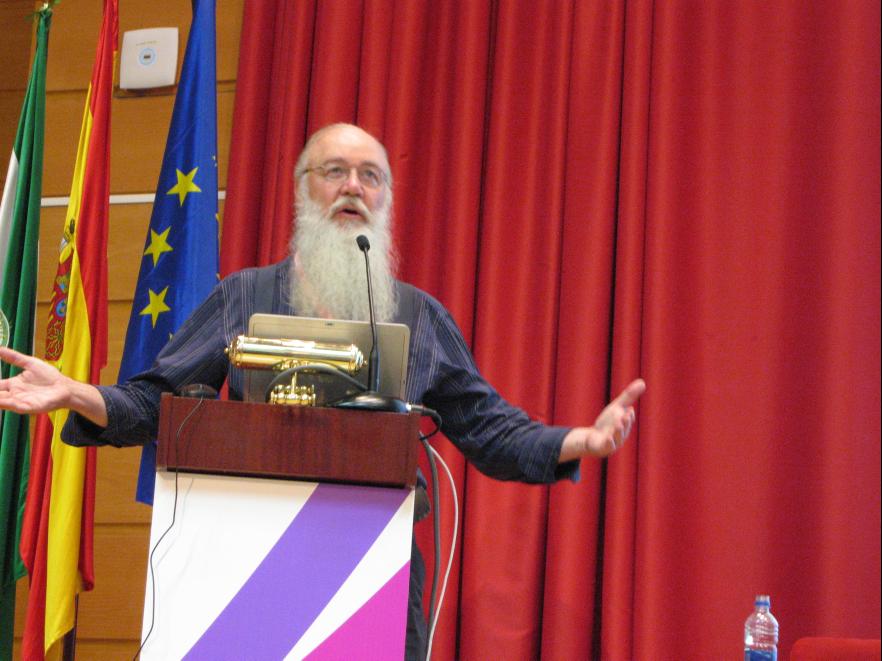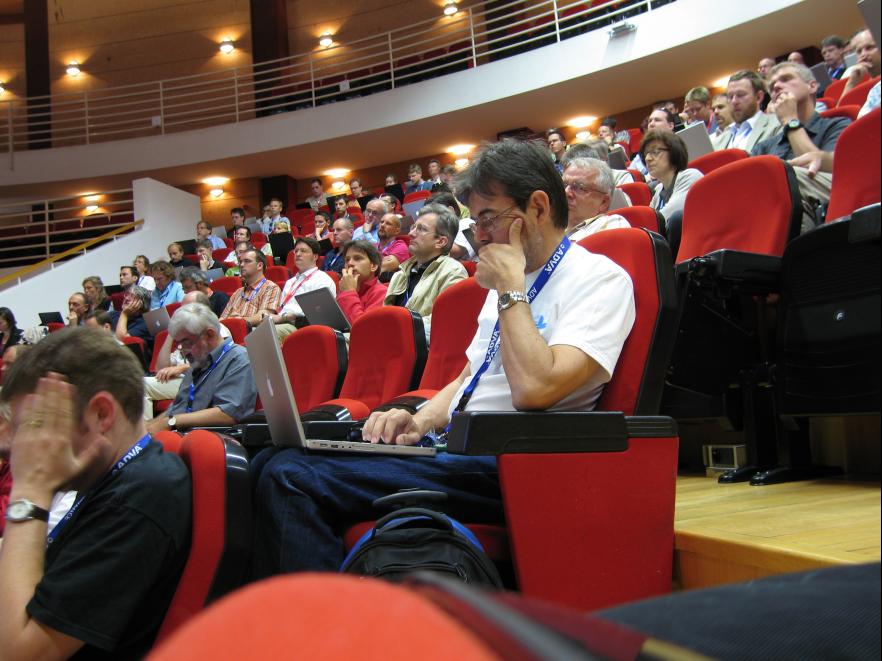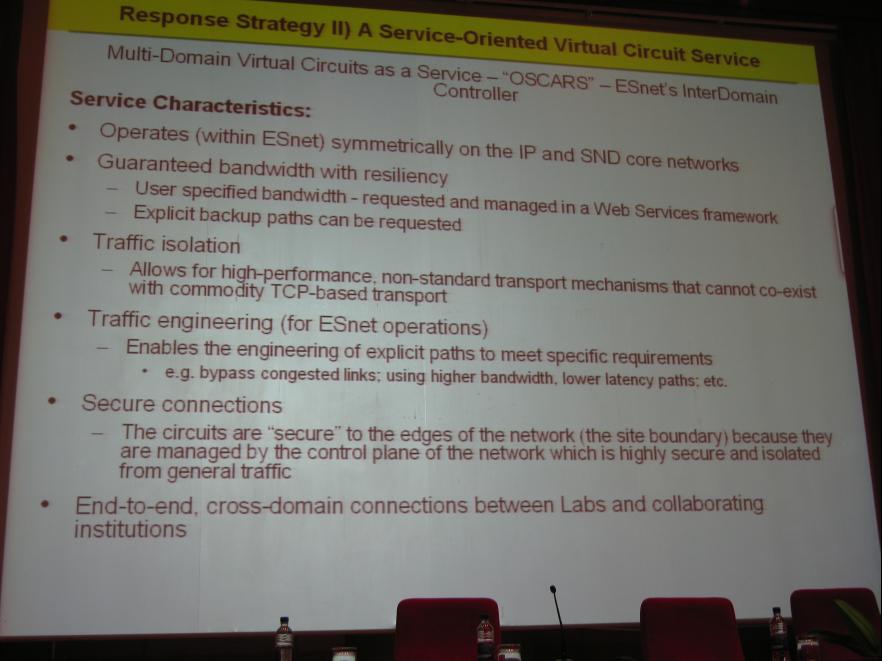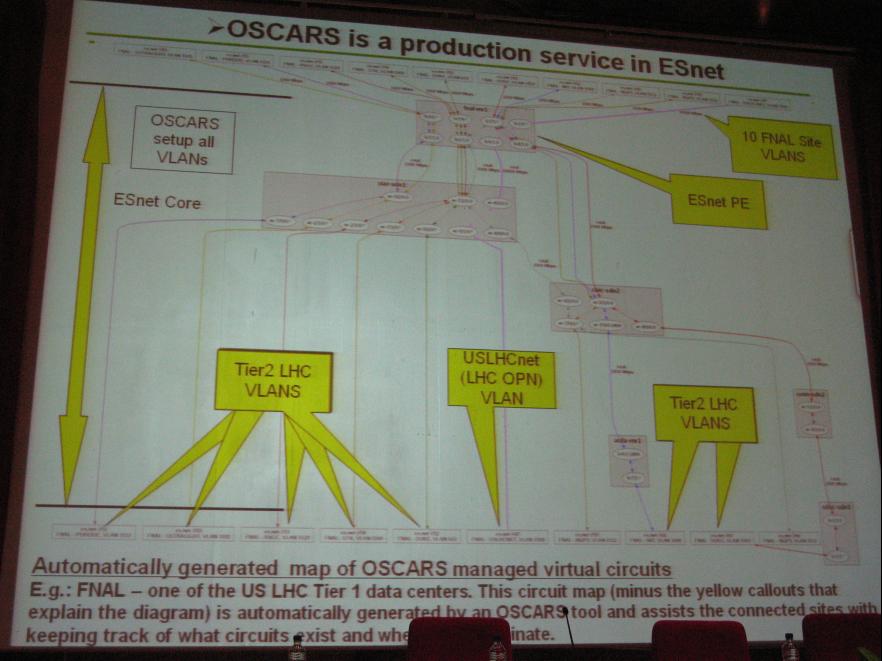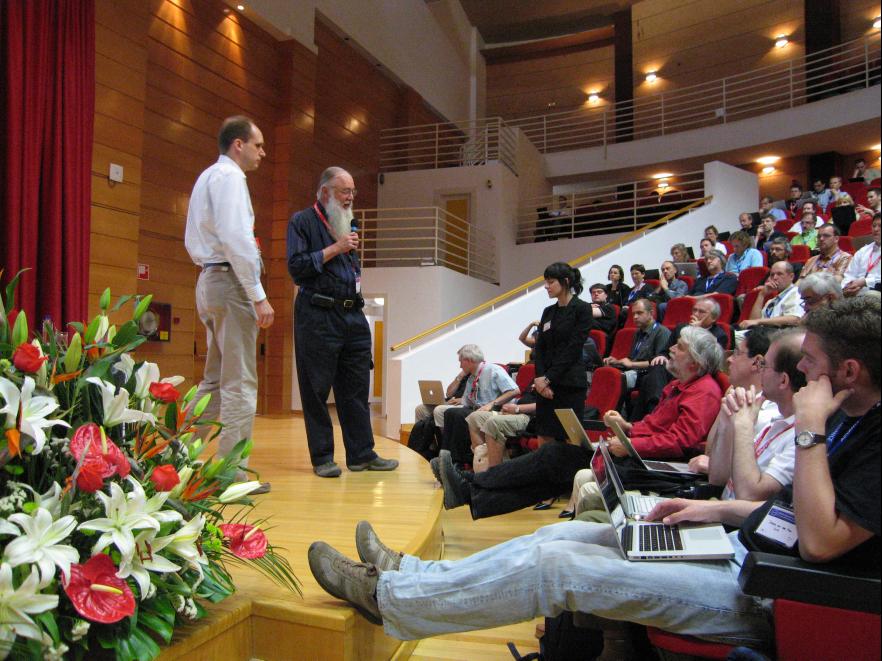 Next, the facts and seriousness of climate change are on the agenda, presented by Stefan Rahmstorf.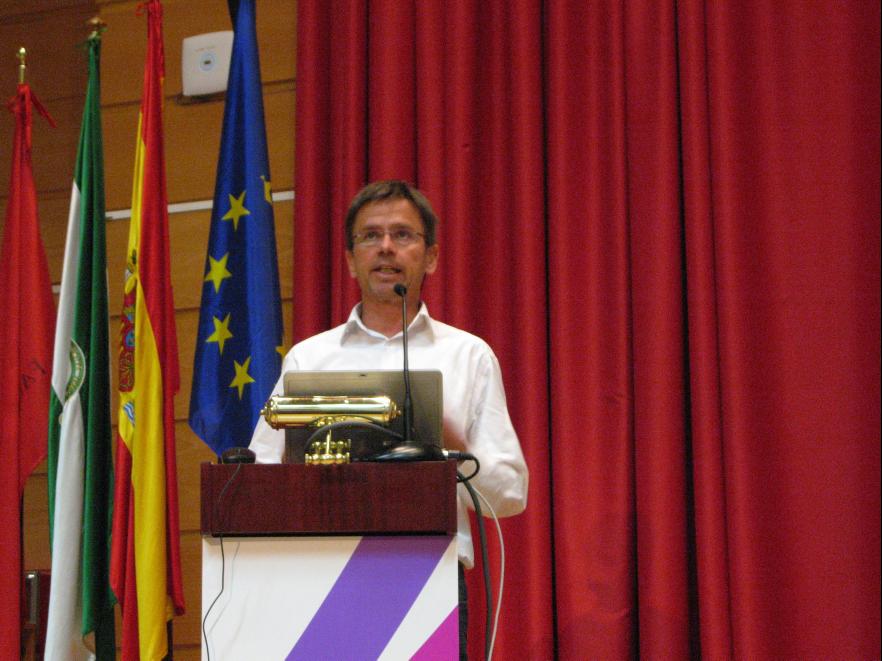 From an immediate point of wiew, this has not much to do with IT, but as it is inarguably the most important problem on the planet, it is still extremely relevant.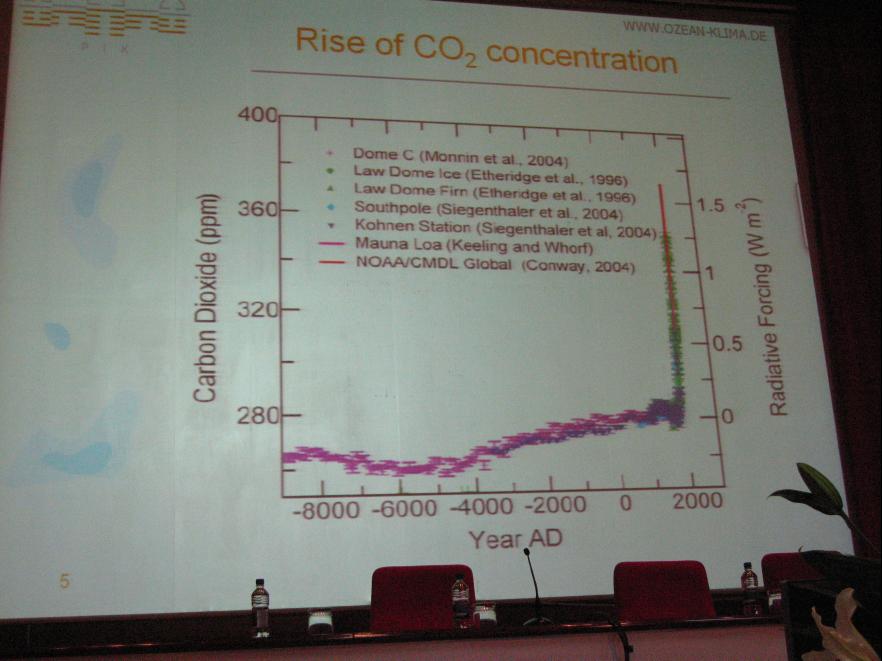 Read the book which is, by the way, co-authored by the Danish professor Katherine Richardson that gave the opening speech at TNC2007 in Denmark.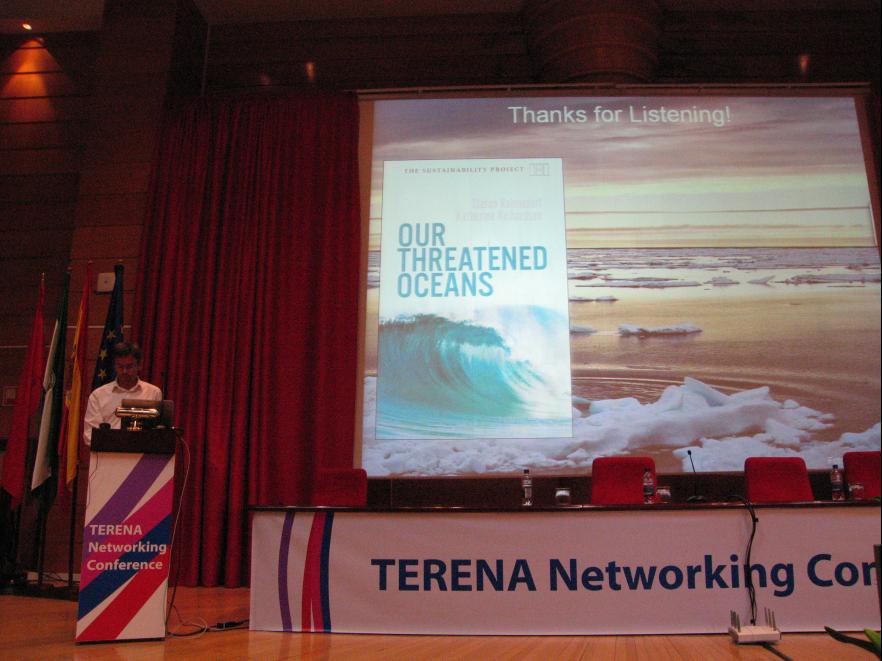 People at TNC: Victor Reijs from HEAnet talking with Radek Krzywania from PSNC.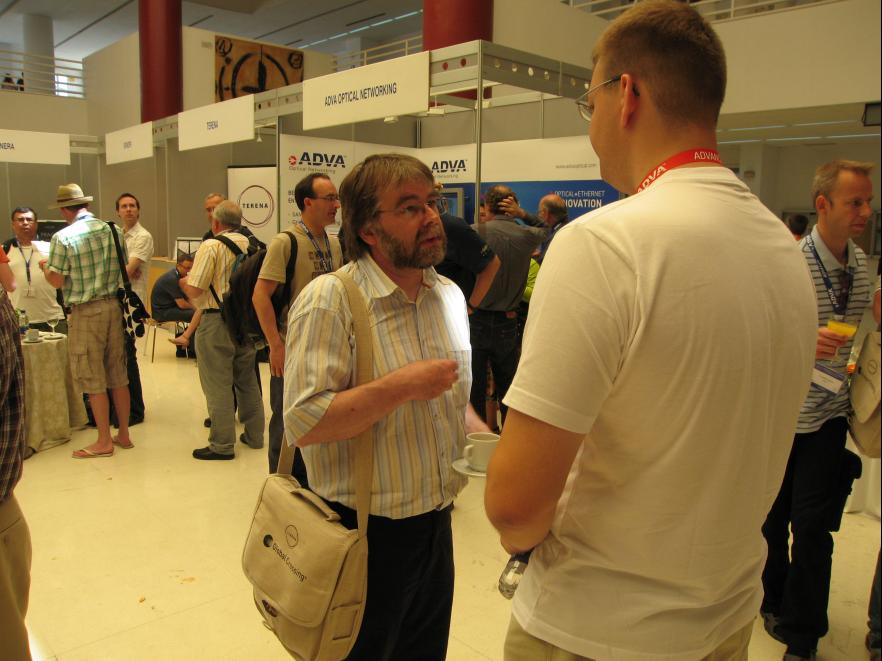 On the left, we have Thomas Brunner from SWITCH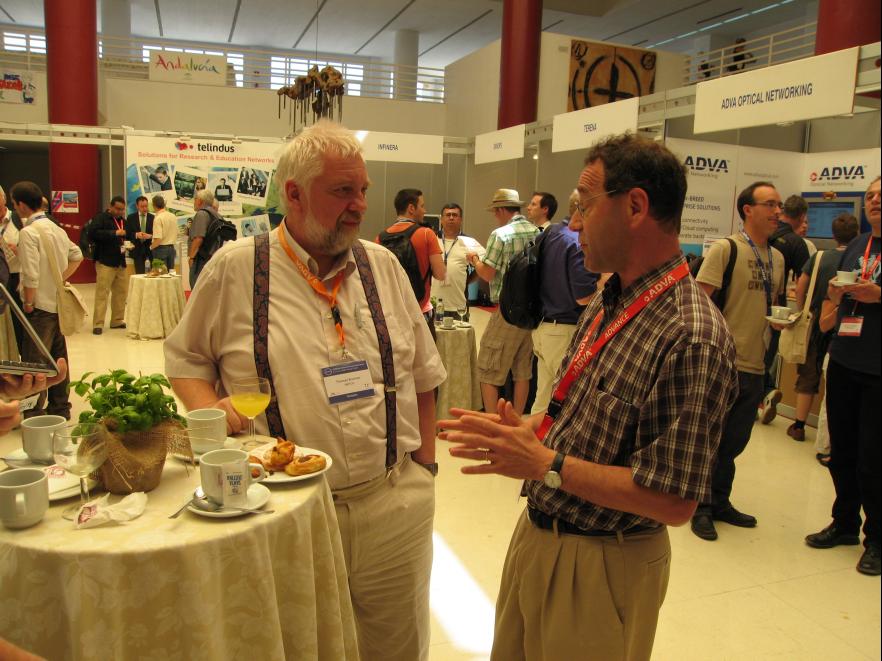 People at TNC: Guido Aben from AARNet and Roel Rexwinkel from SURFnet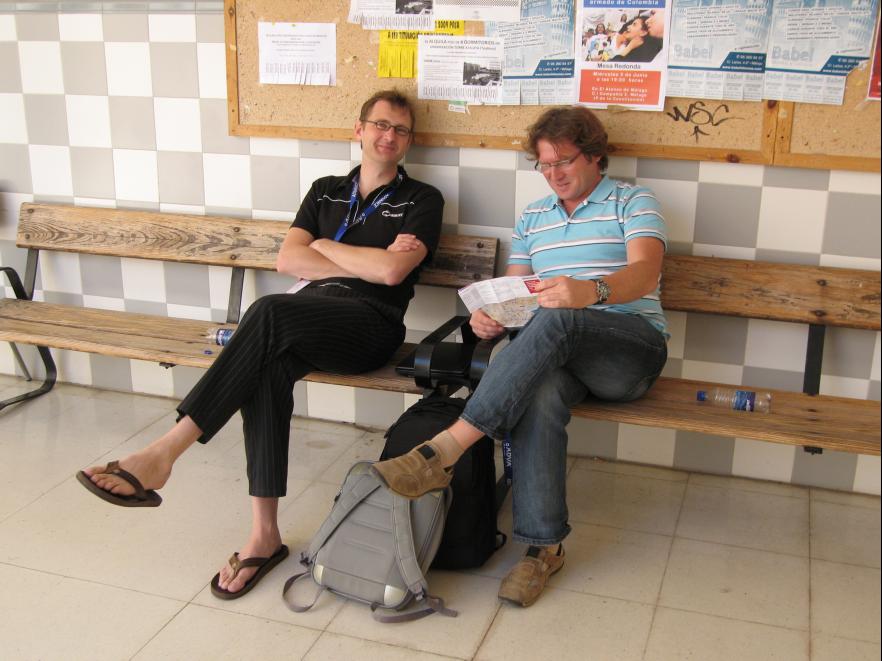 The Italian corner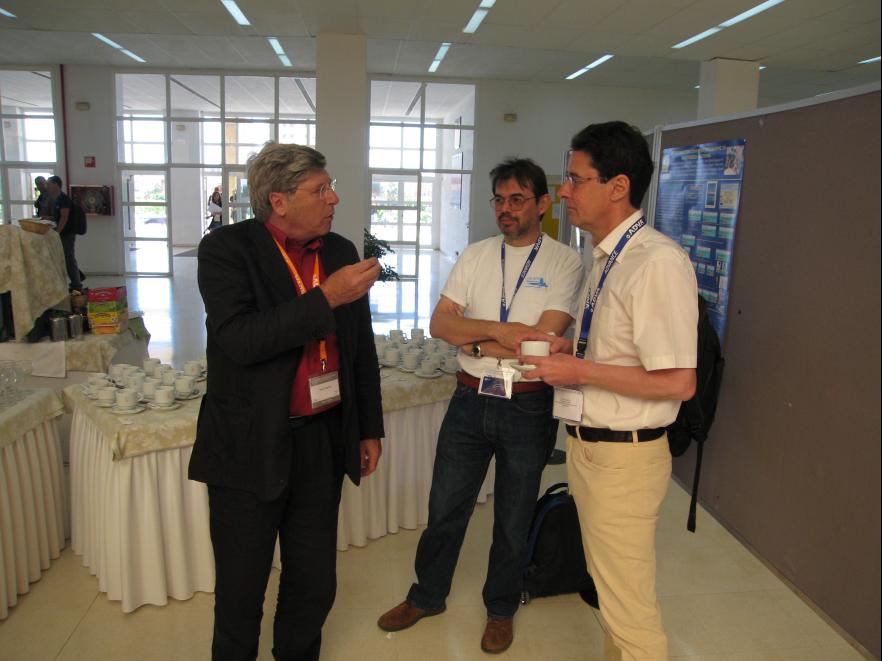 Walter van Dijk (SURFnet), Janne Kanner (Funet) and Dorte Olesen (UNI-C)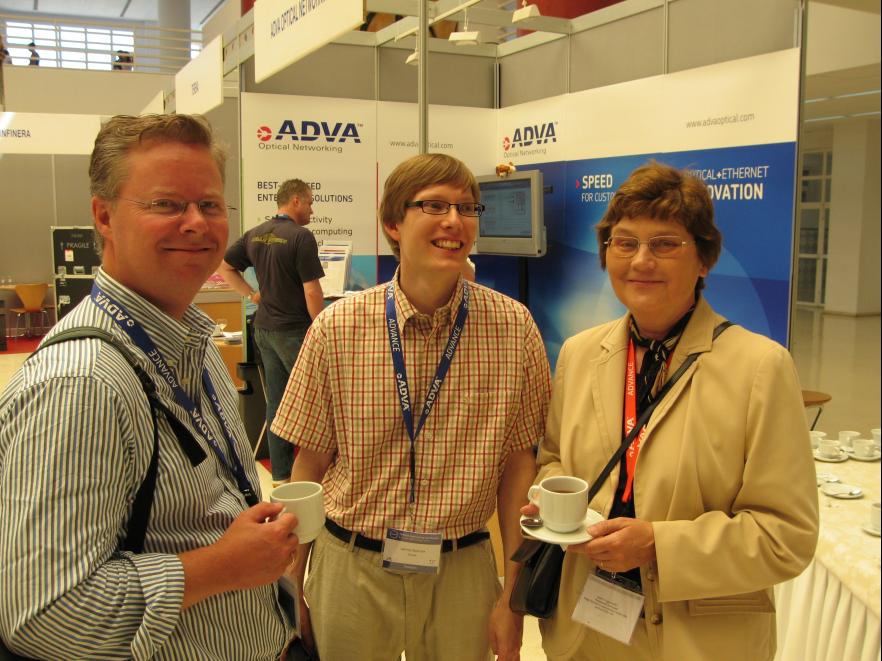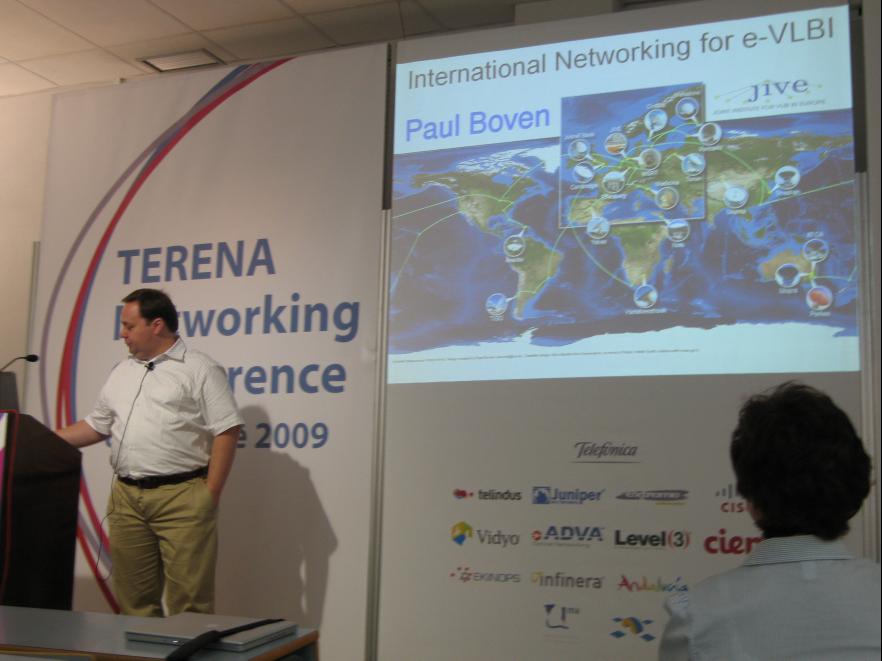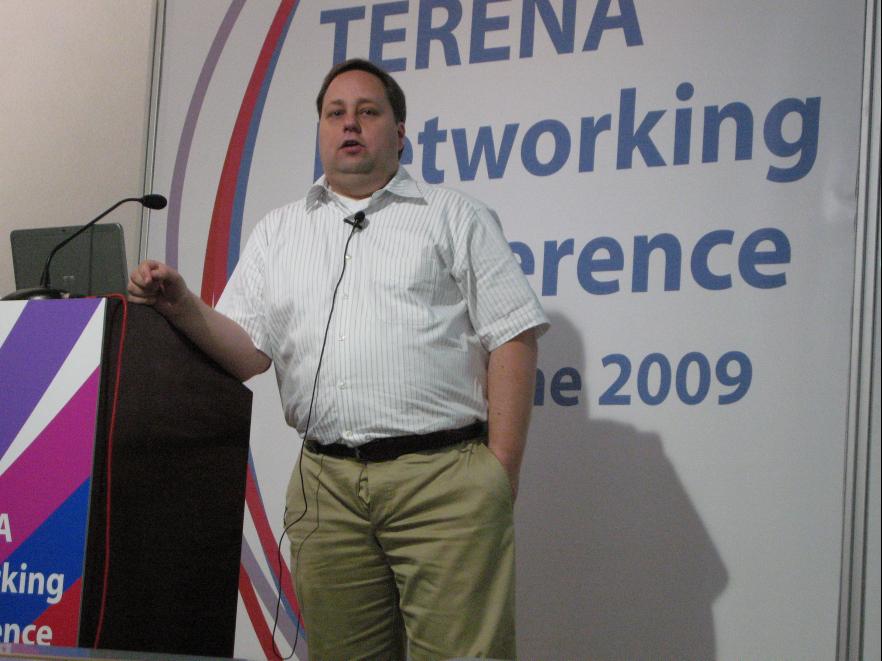 Among the audience for this interesting talk by Paul Boven from JIVE, we see most notably in the left side Jón Ingi Einarsson from RHnet in Iceland.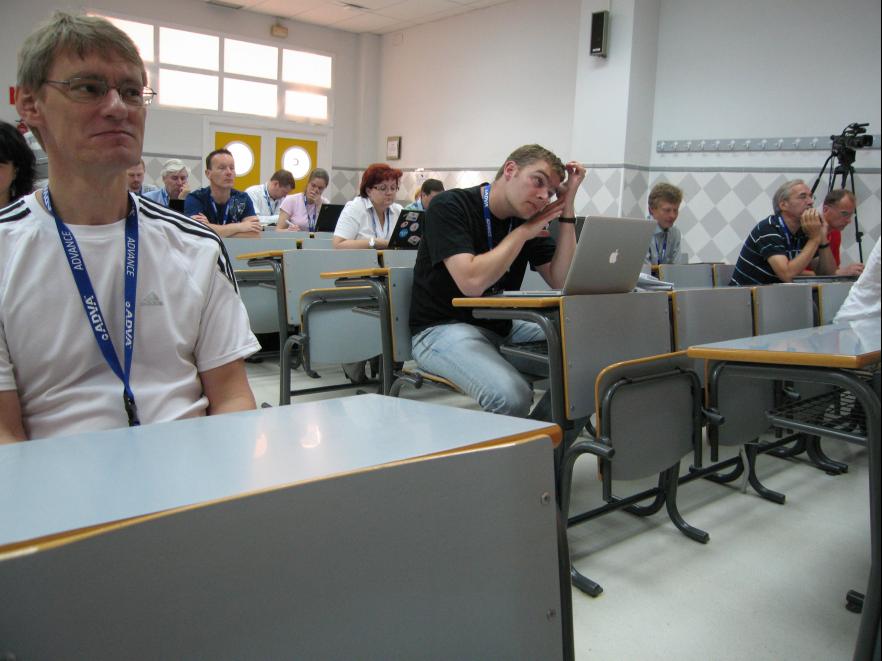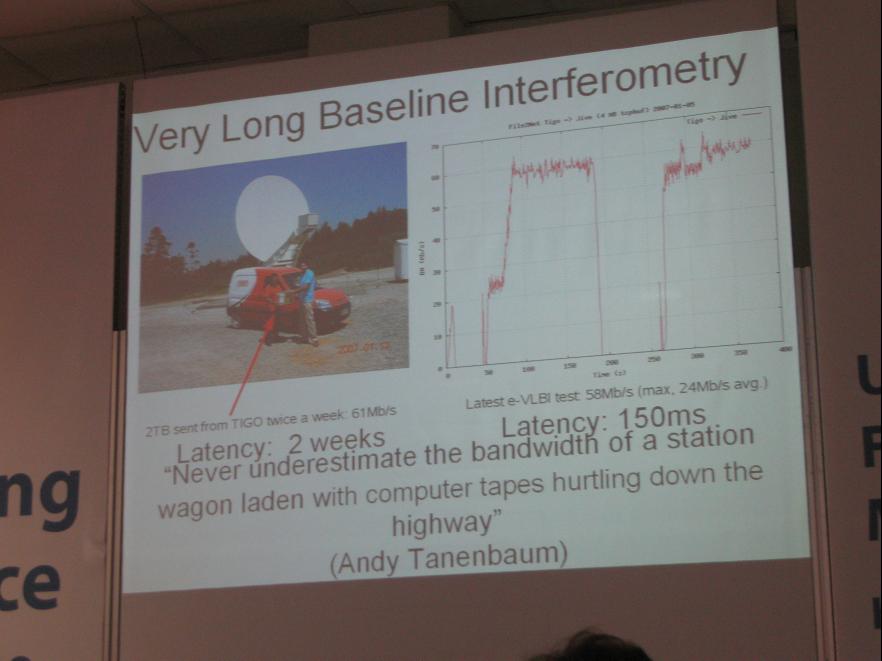 TCP vs. UDP on long fat lines. UDP may be efficient but not very freindly towards other users.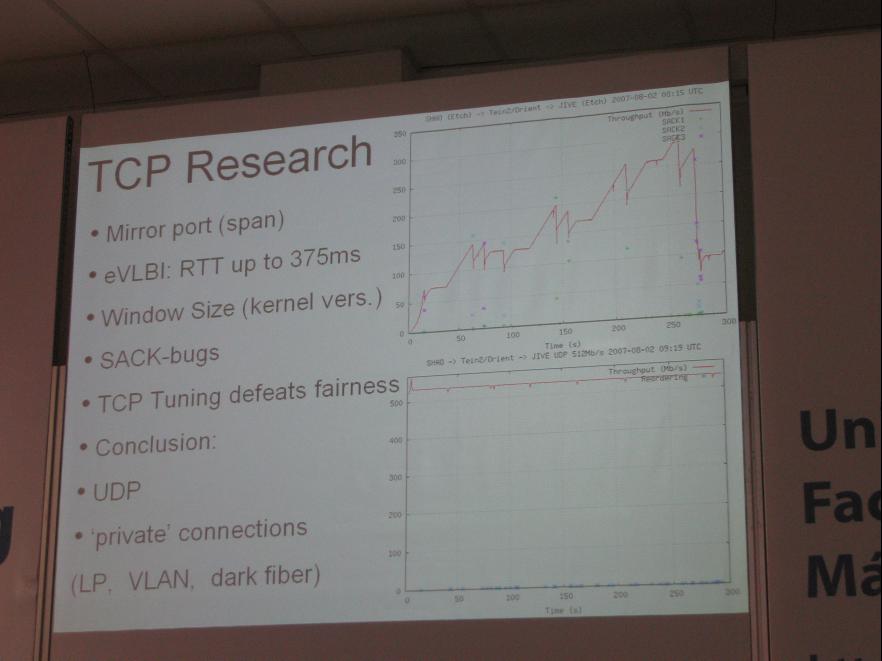 One of the points made by Stefan Karapetkov from Polycom, is that ...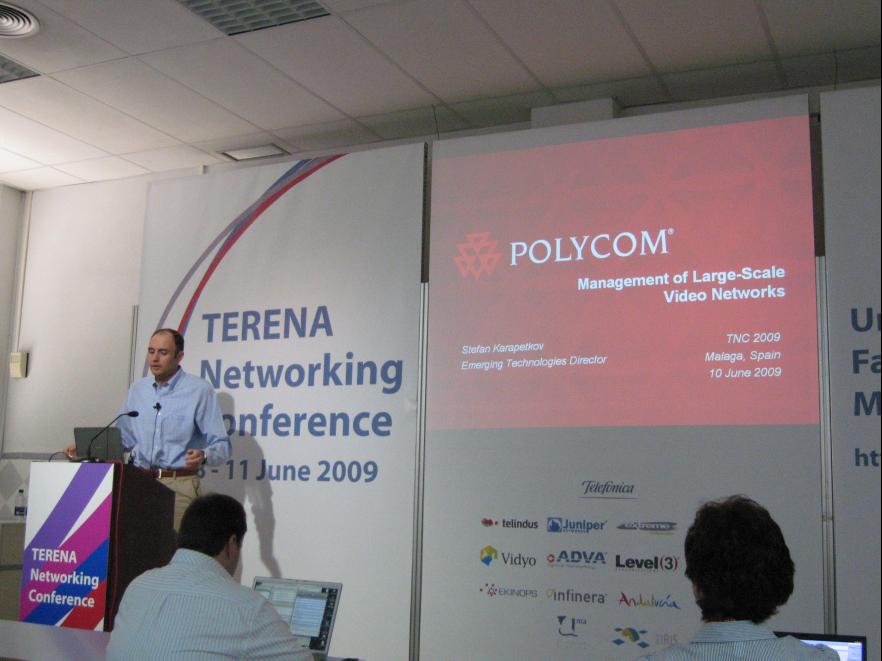 ... the difficult thing about video, usually is the audio, since there are so many codecs.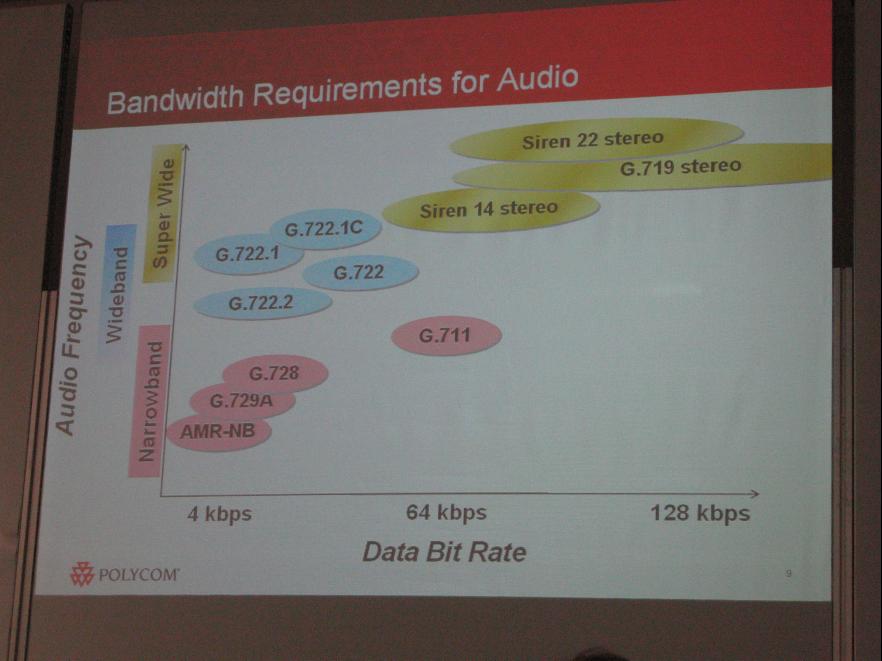 Some demo in the exhibition area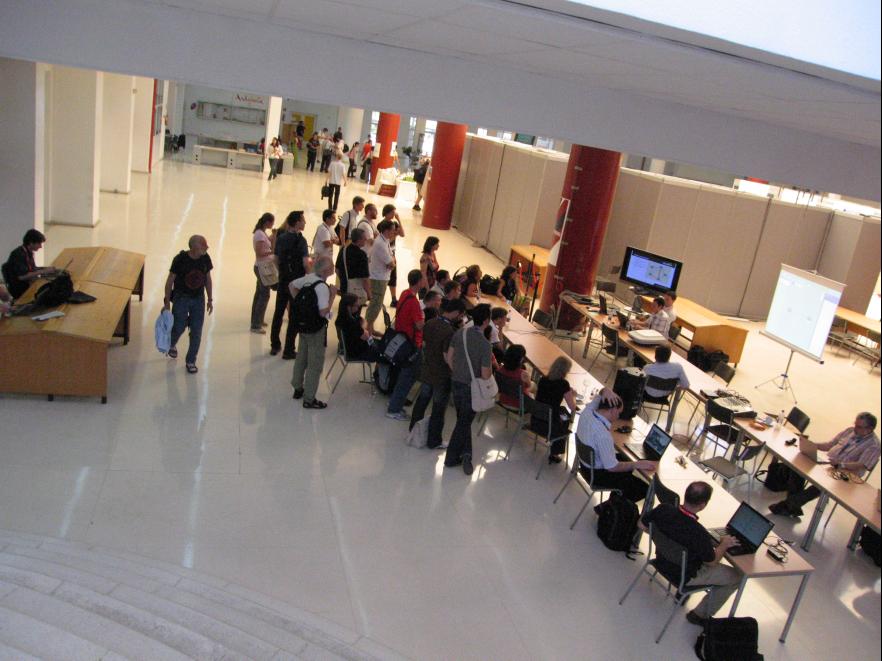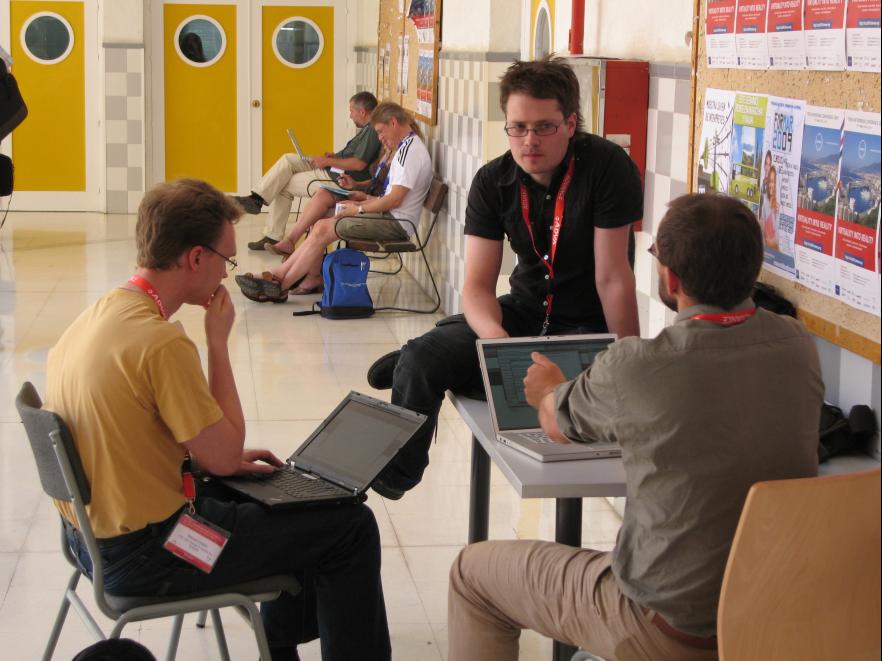 Jacqueline Brown from University of Washington who chairs the next session demonstrates that she knows how to hold a directional microphone: Not as an ice cream, but as a beer bottle.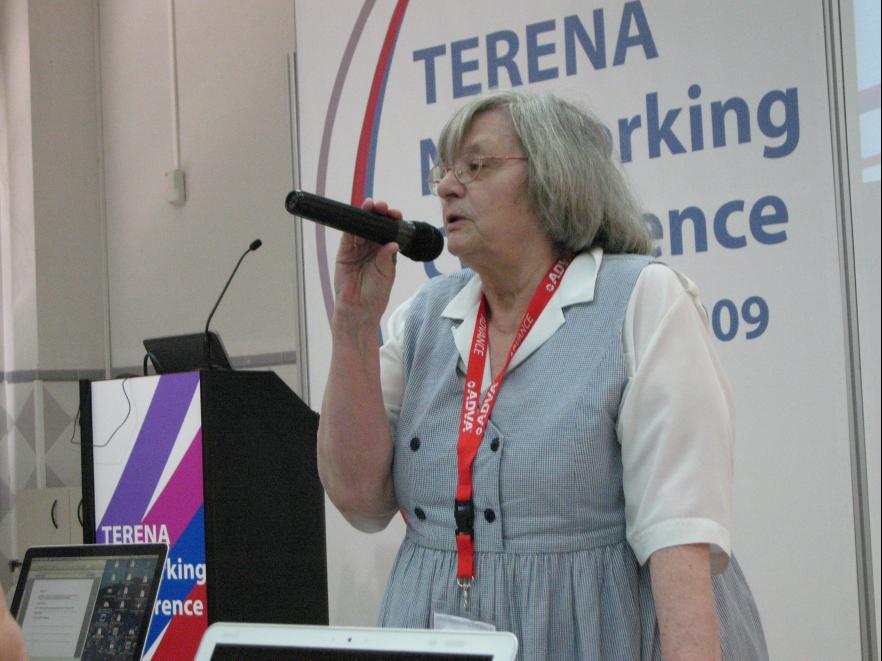 Alex Reid tells us what is going on in the land of Oz, which is very interesting but contains hardly anything on virtualization.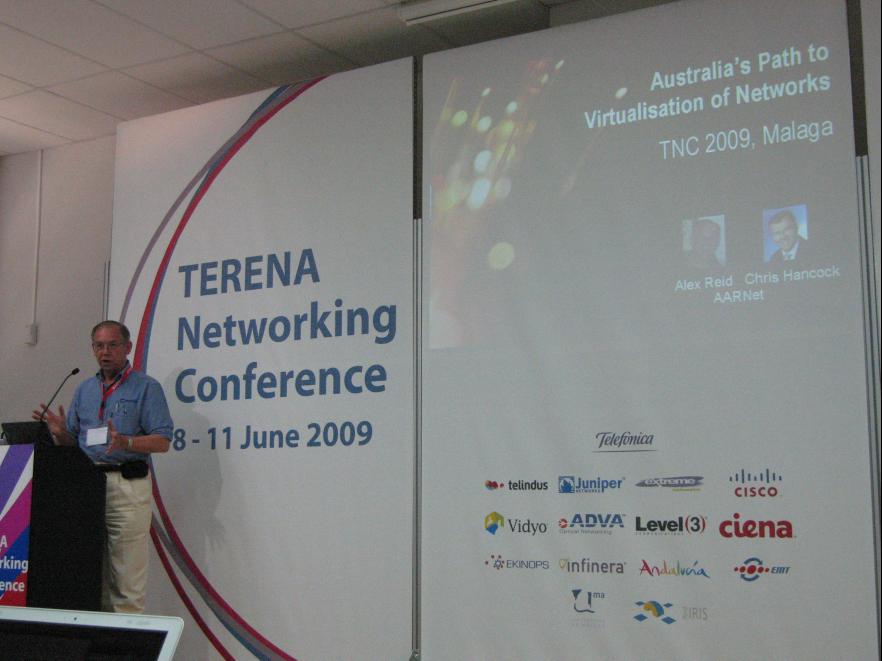 No matter what he promised to get on the podium, we forgive him.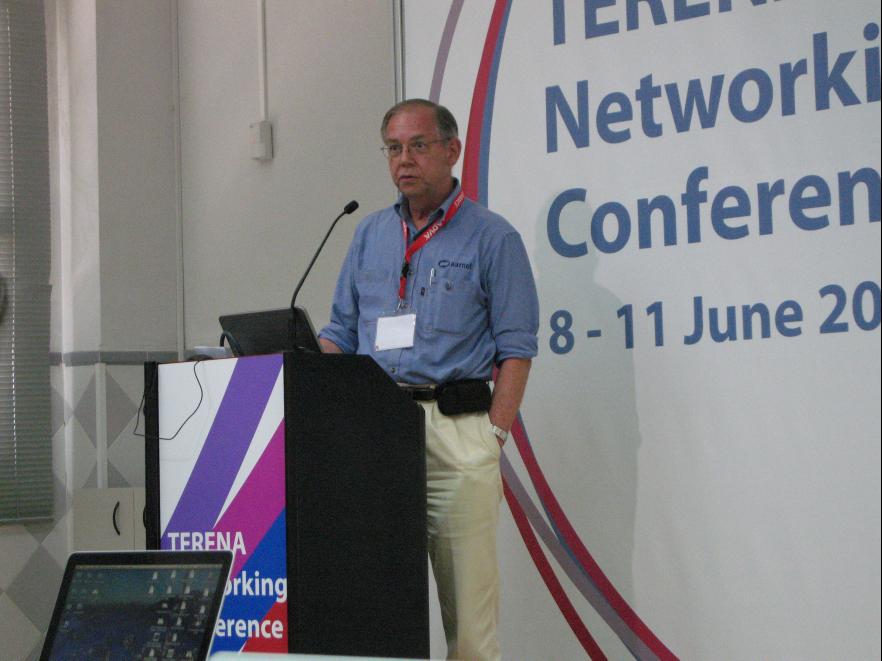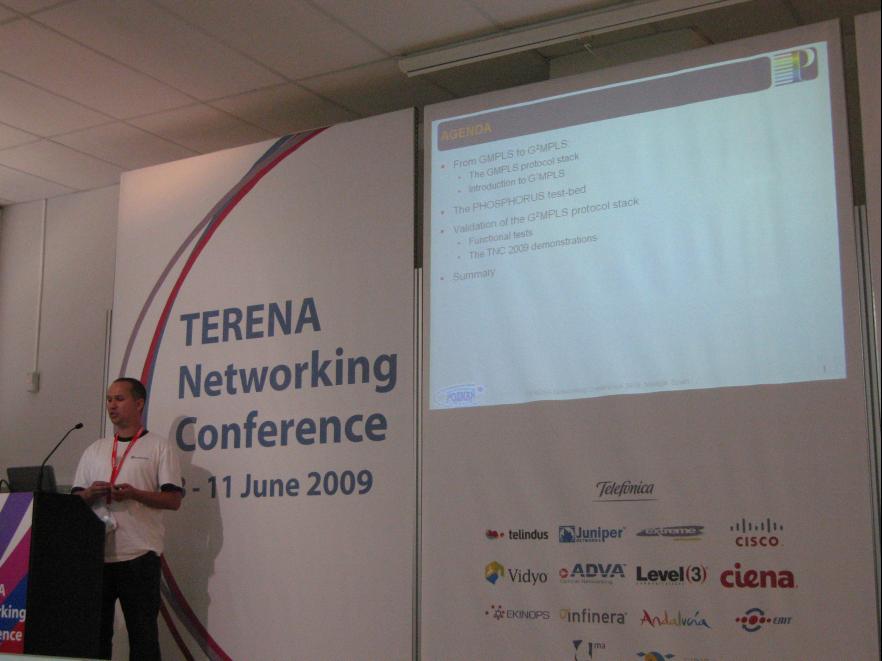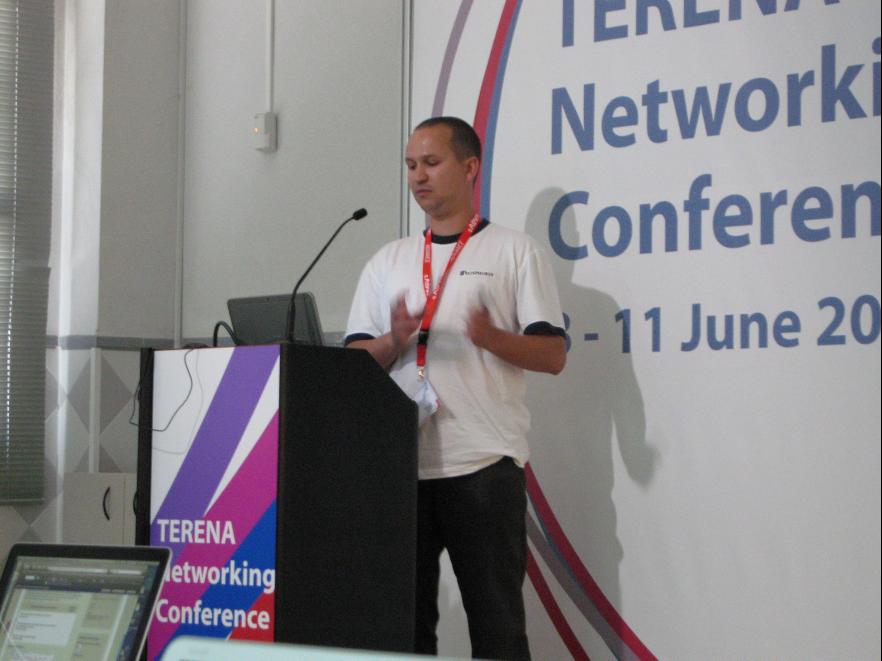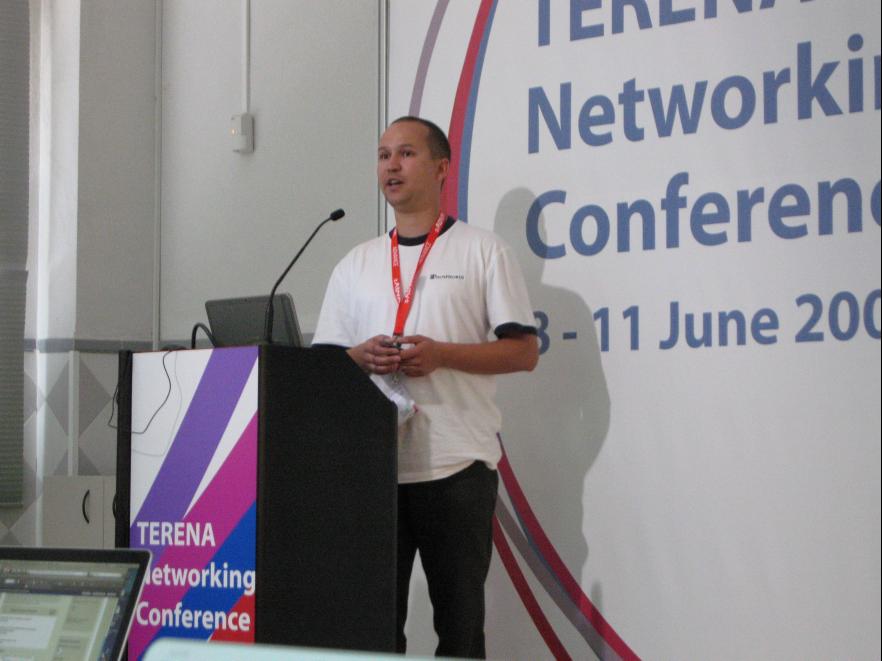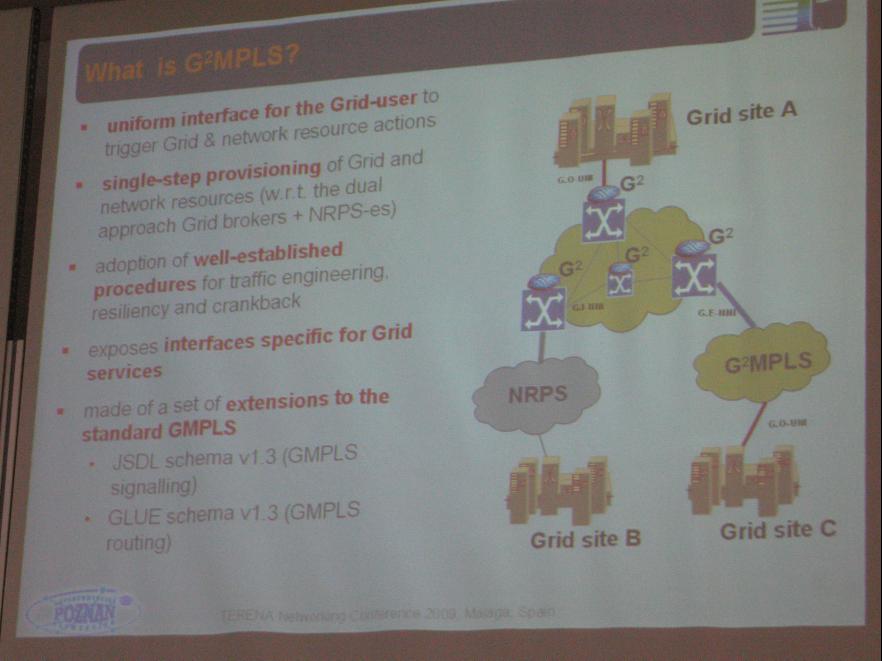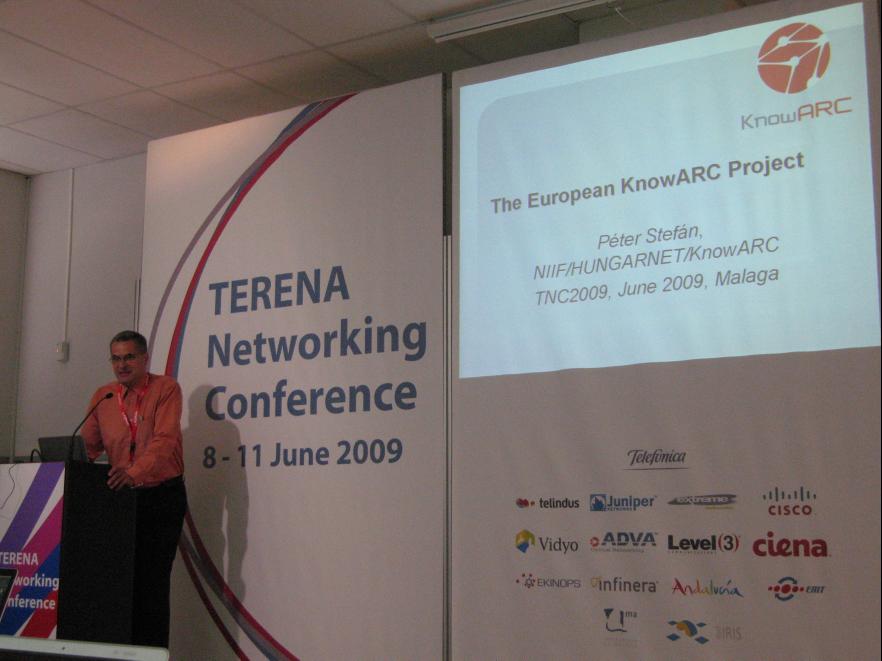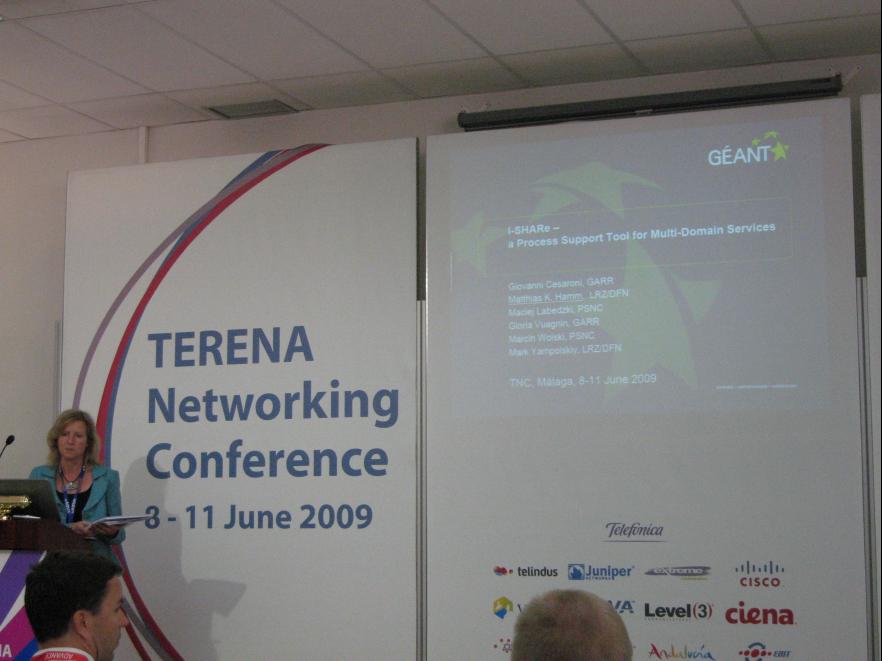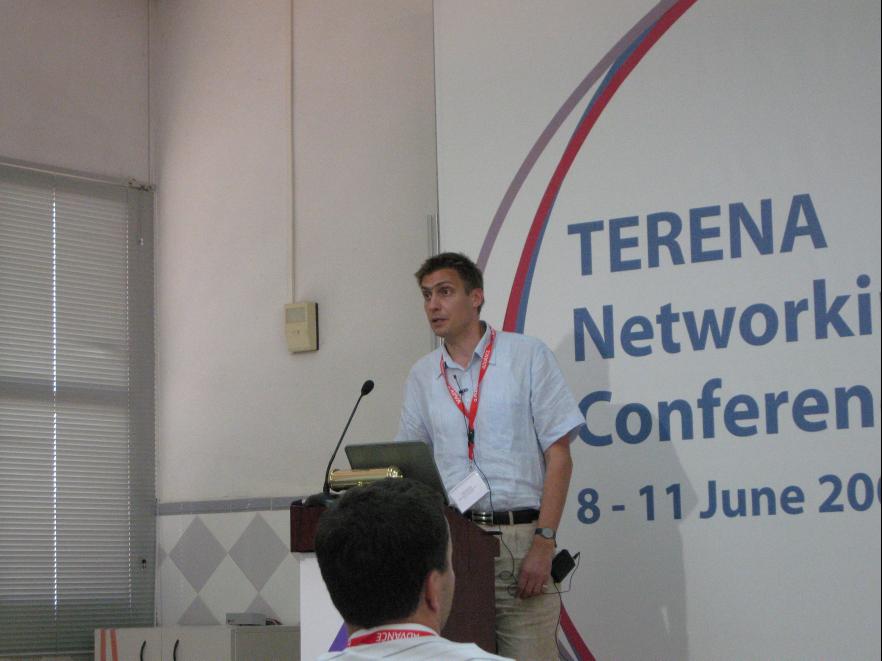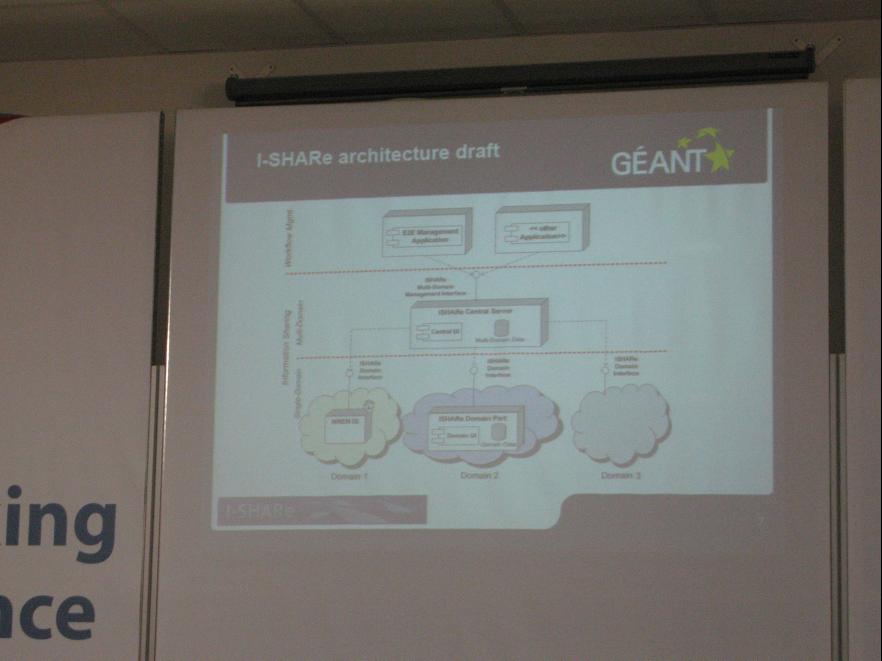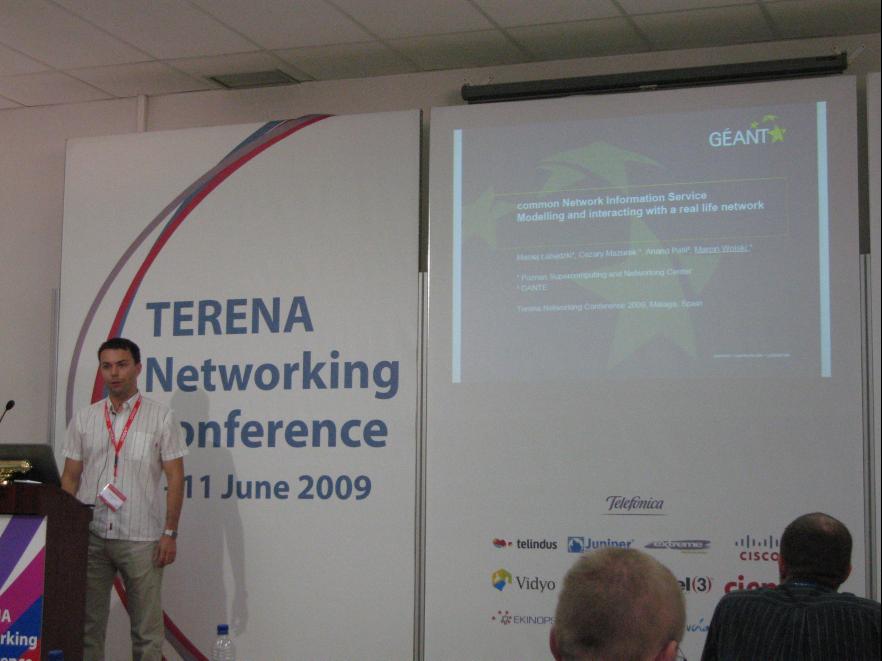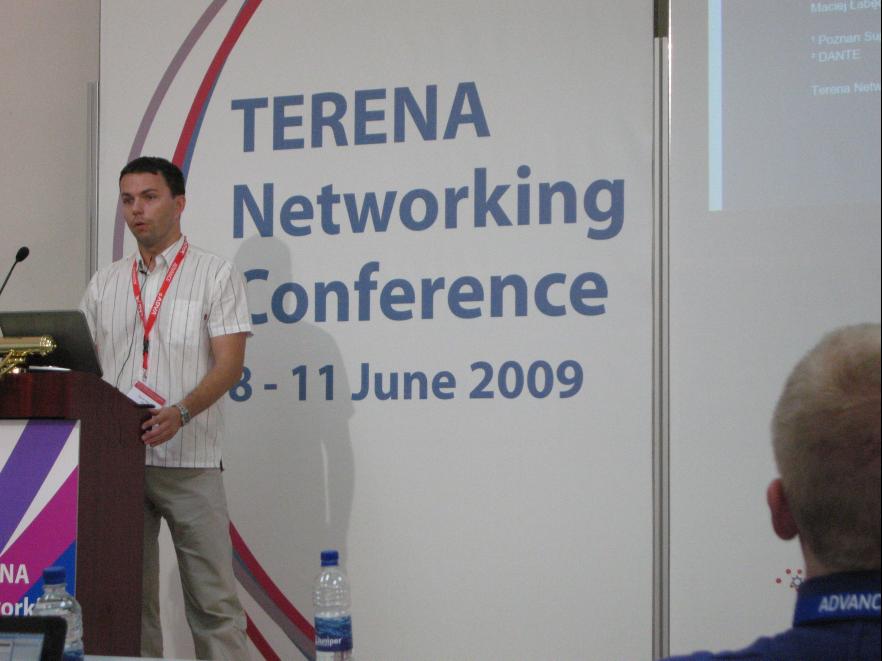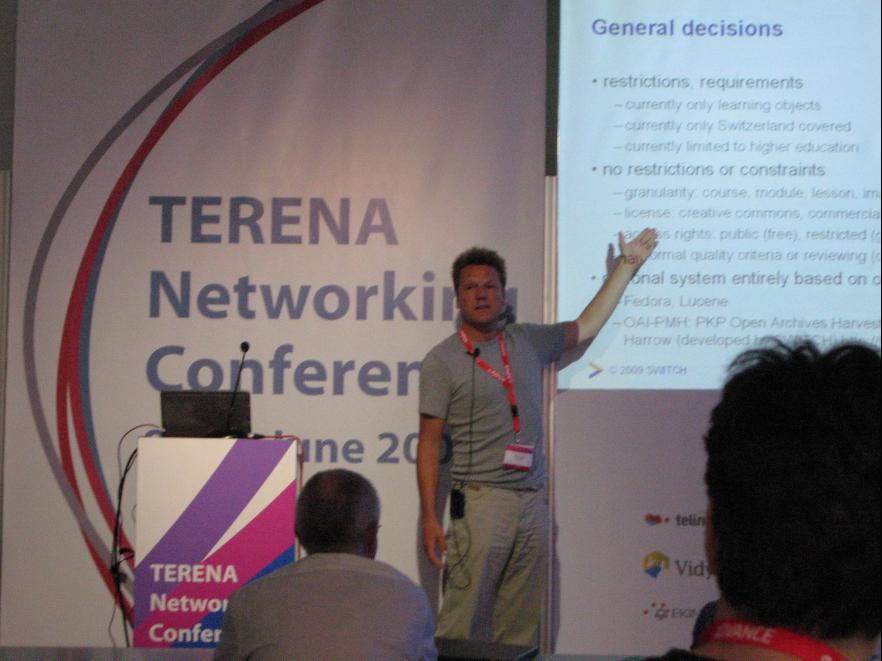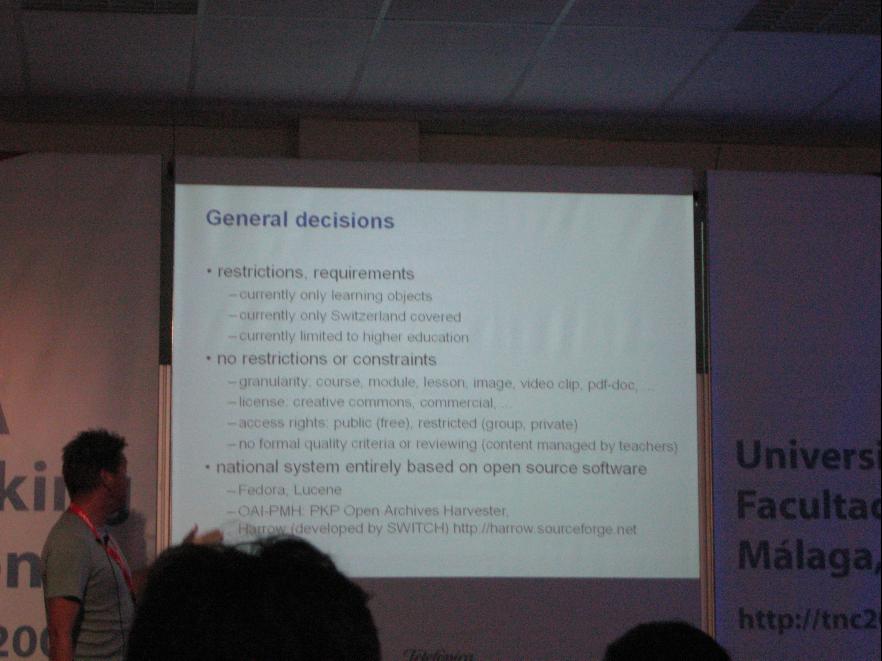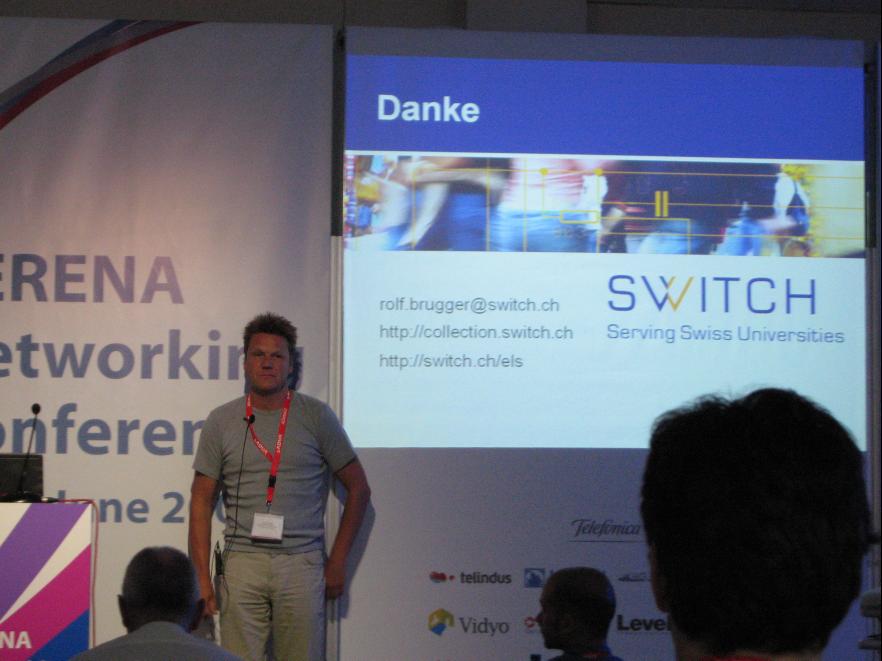 People at TNC: Kim Mikkelsen from Roskilde University (and if you wonder where that is, you guessed it right: in Denmark)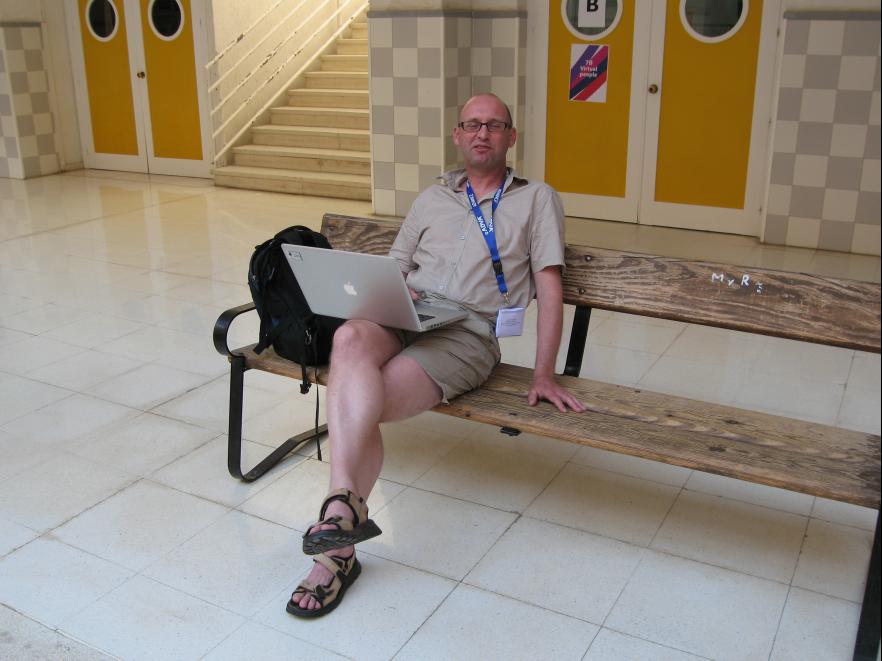 The nice view over the harbour, also reveals...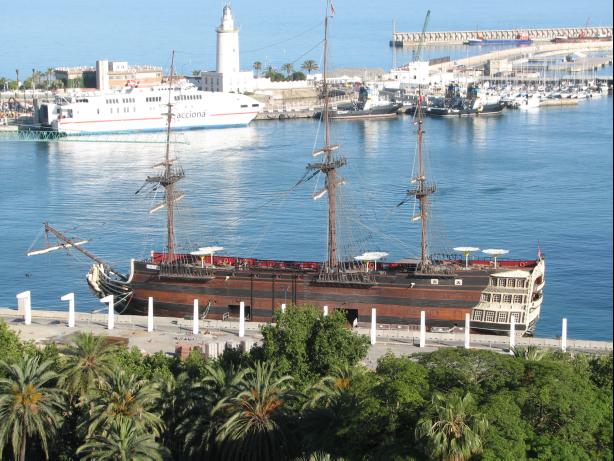 ...that it is used for rowing practice, ...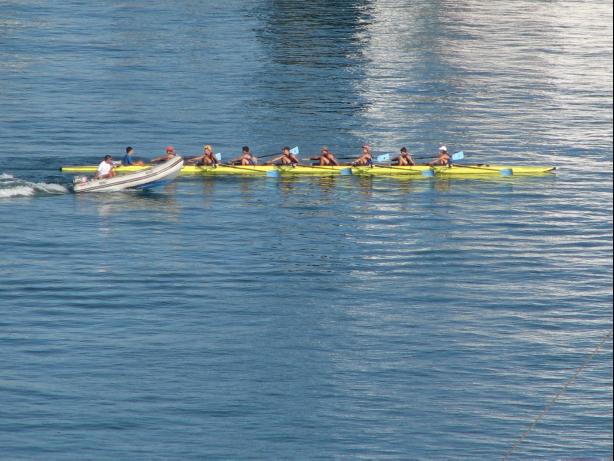 ... and even for competition.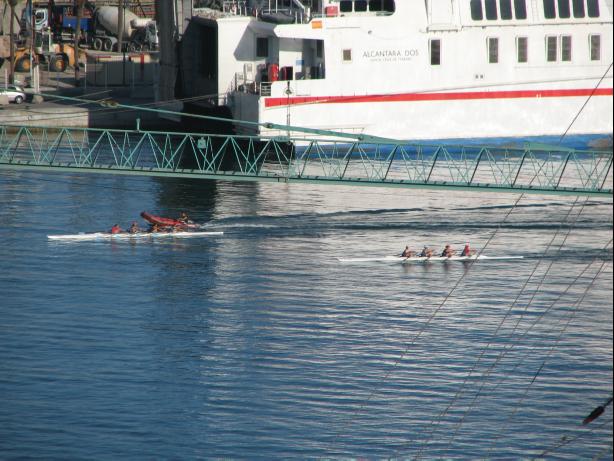 All the conference participants awaiting bus departure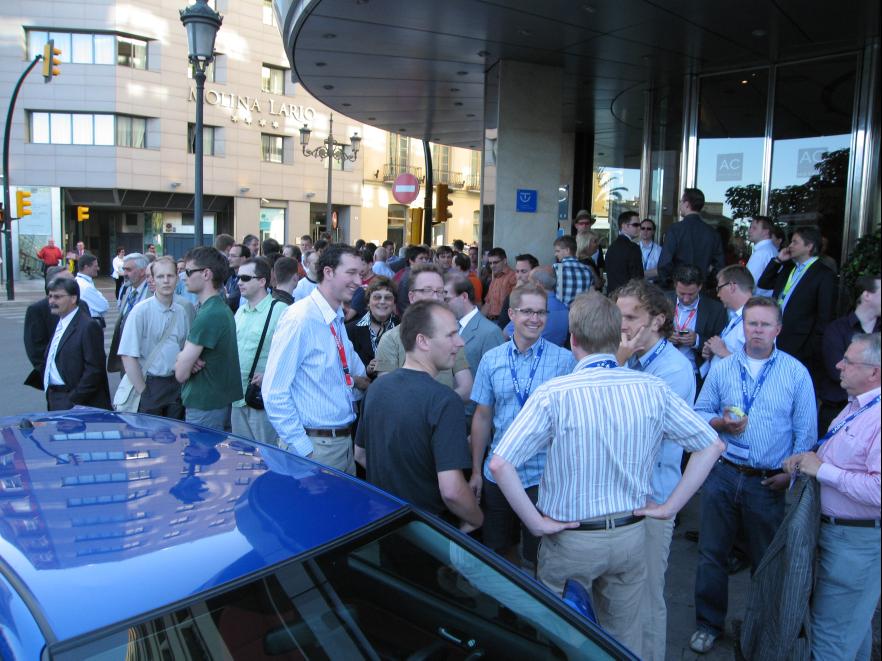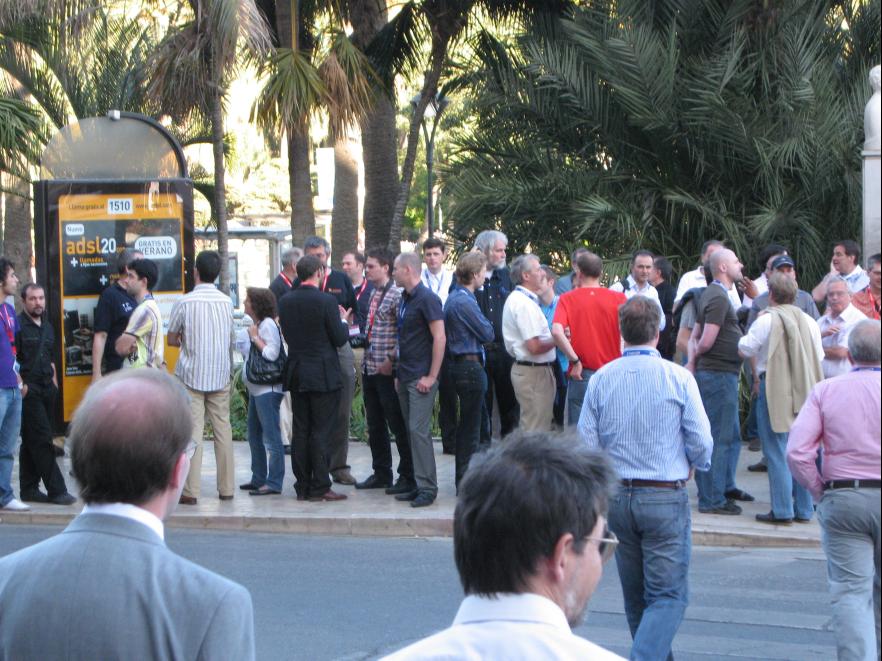 From this angle, "the TERENA people" is a huge tribe!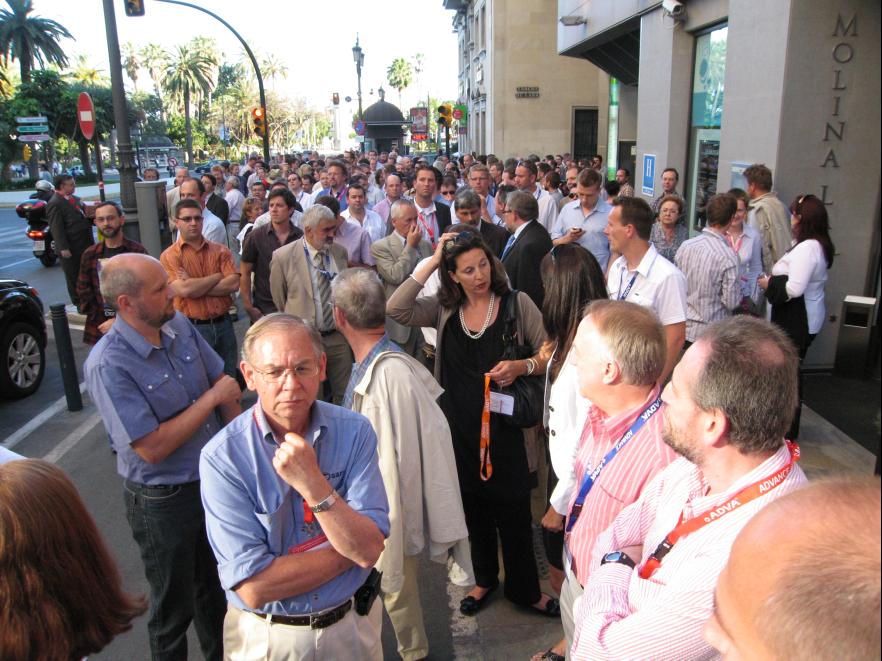 The Gala dinner takes place in the Botanical Garden of Malaga.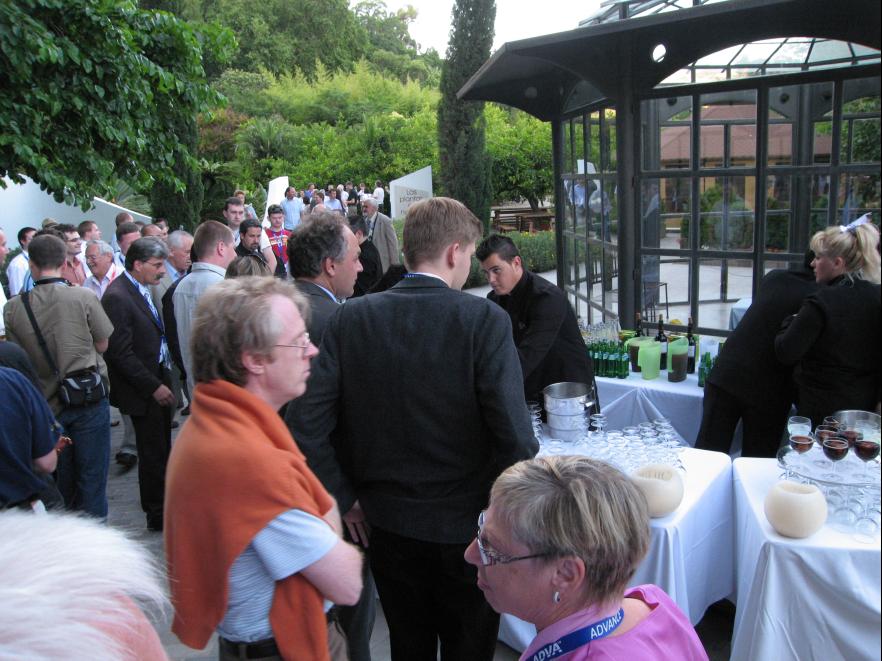 Once again, a very good organization and lots of servants for handing out drinks and tapas in generous quantities.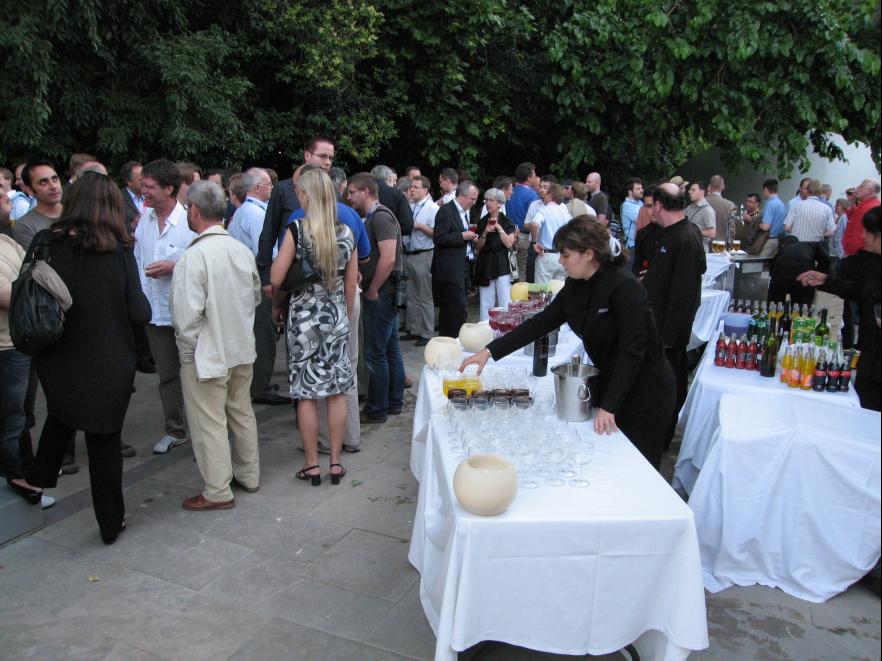 The only drawback being that we were not allowed to see the rest of the garden.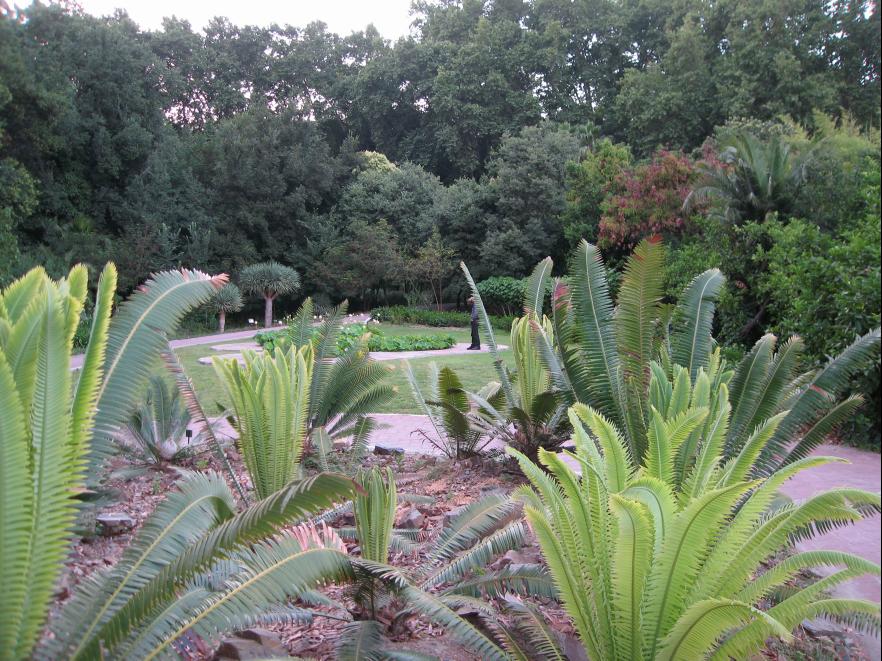 The Adobe Connets experts: Fabio Vena, who is now (alas) leaving SWITCH, and Thorkild Jensen from UNI-C.

After standing up for nearly two hours, ...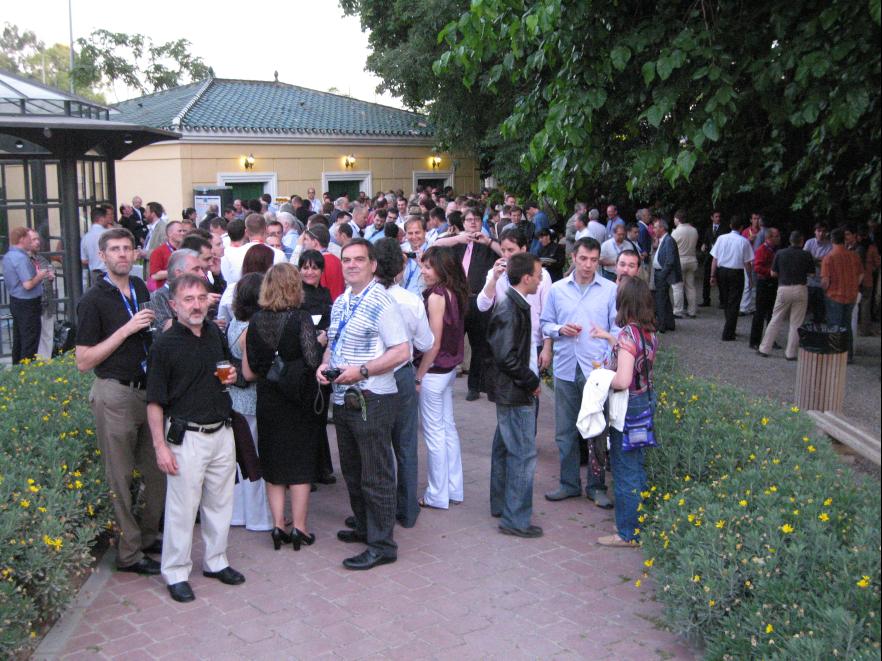 ...prople are eager to get to the dinner tables.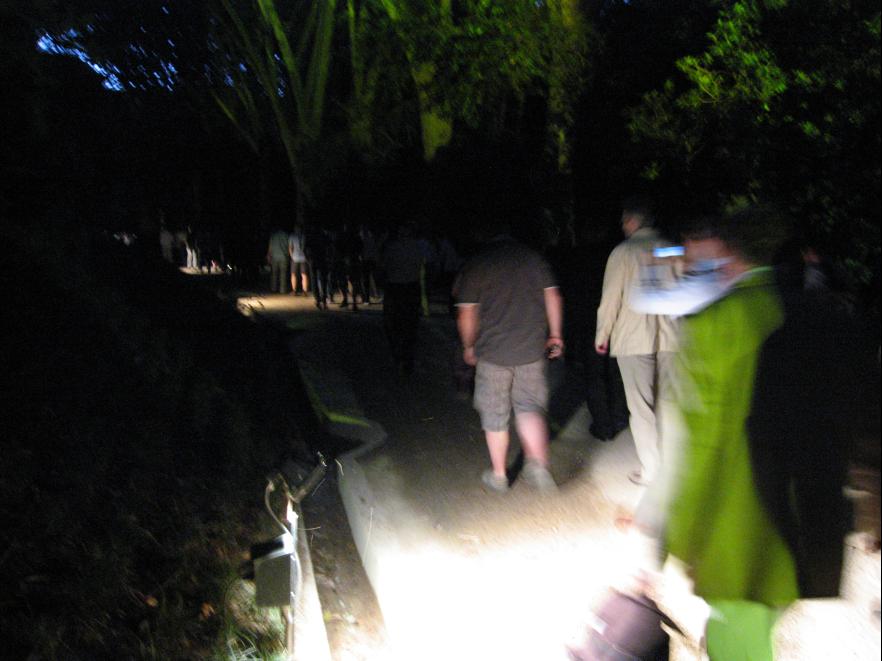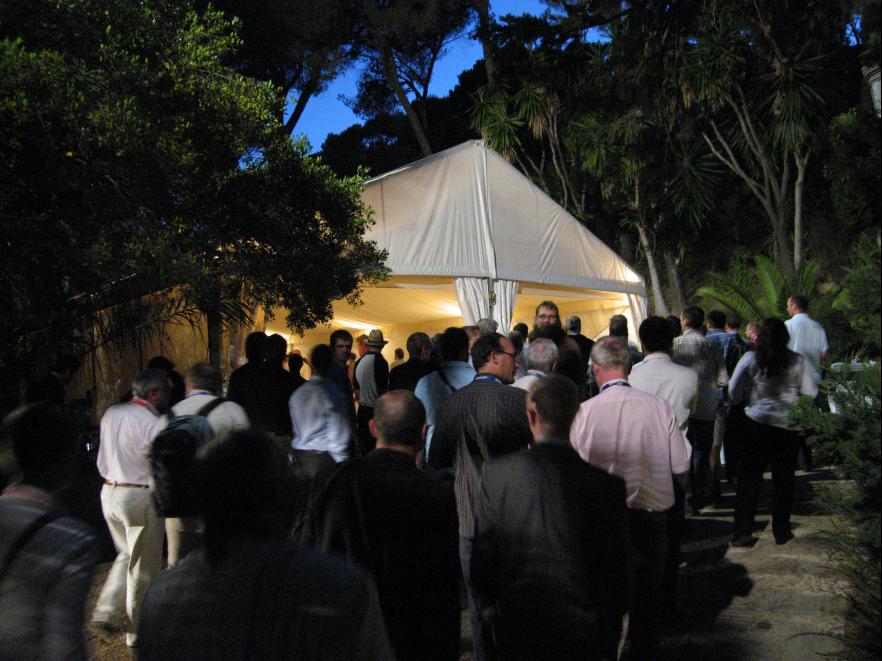 People at TNC: Myself and Janne Kanner from Funet/CSC.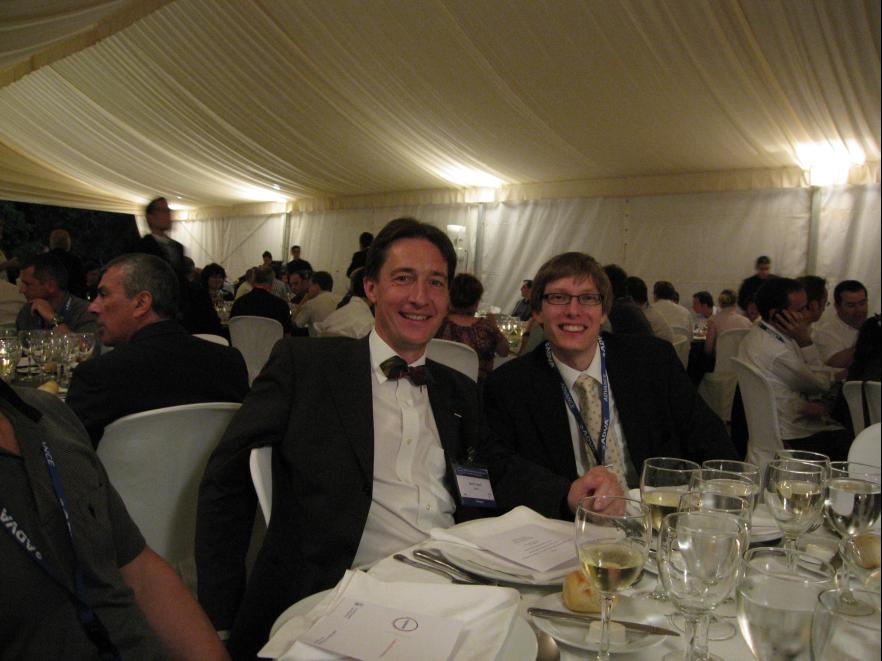 Another familiar face, with an expression so characteristic for her: Licia Florio from TERENA.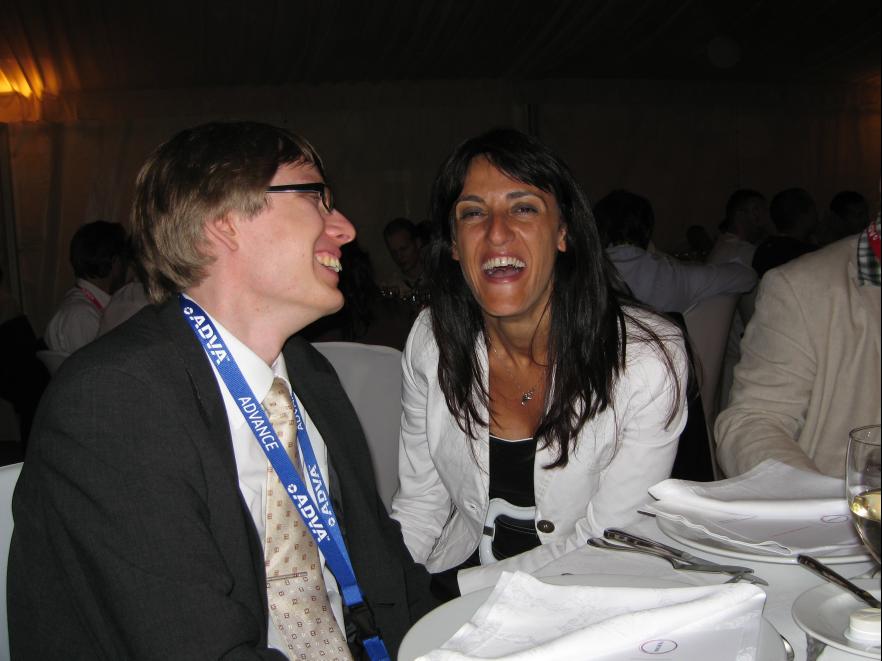 An impressive tent, with a band playing in one end.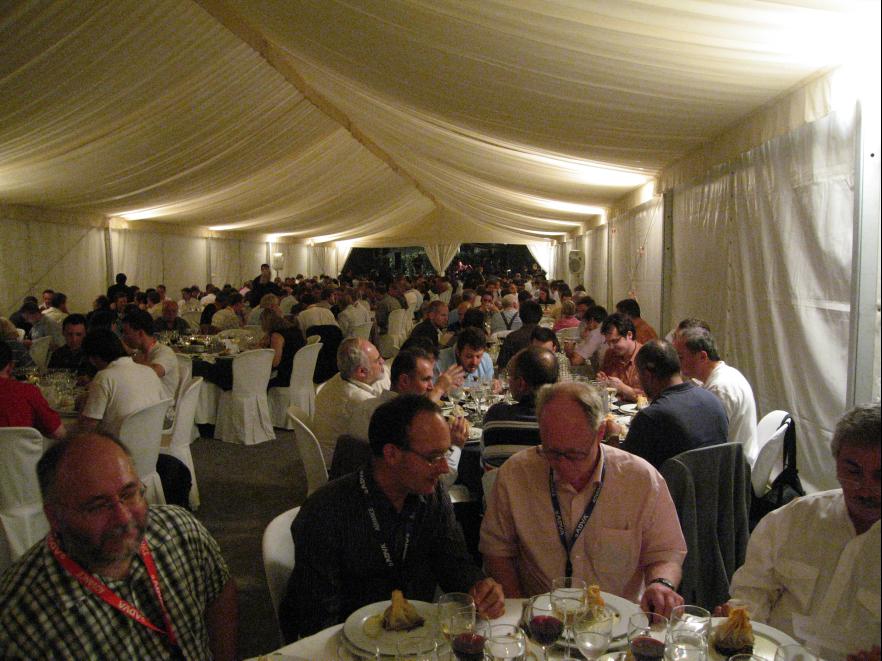 In the honor of Dorte Olesen, the president of TERENA, who is now retiring from this position after having served for six years, quite a series of speeches were held, amongst others by Stylianou Agathoclis from CYNET ...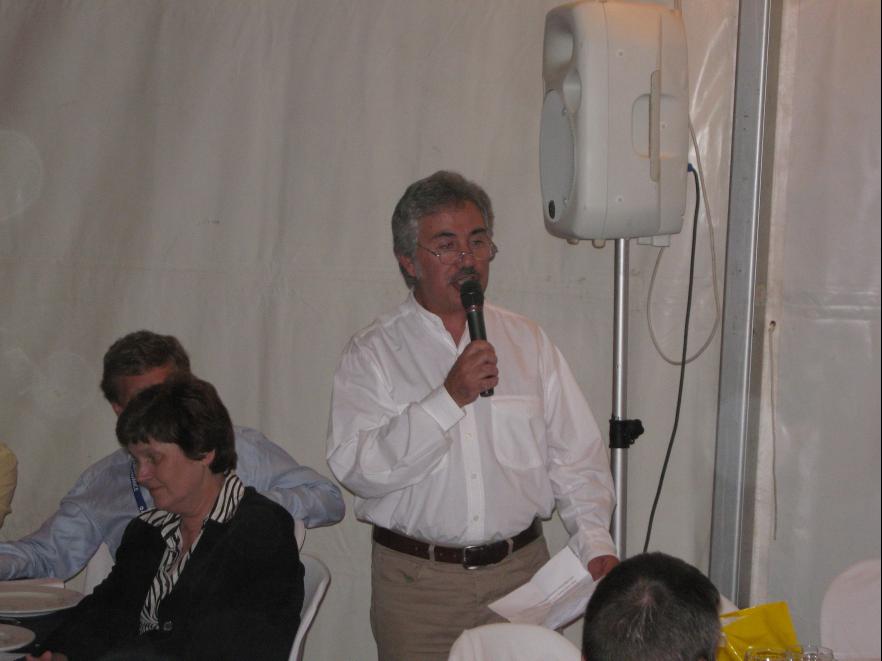 ...and various kinds of presents were donated.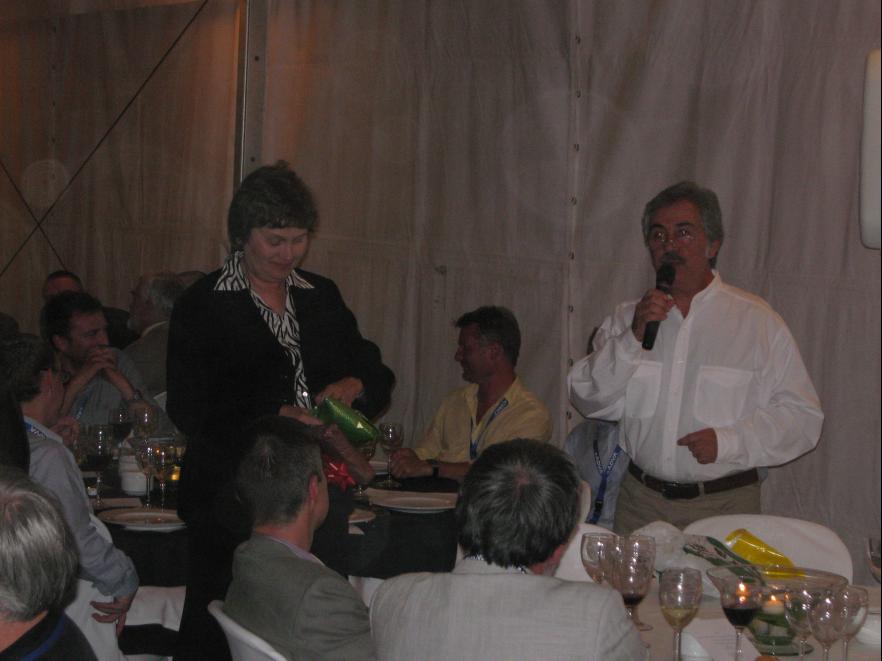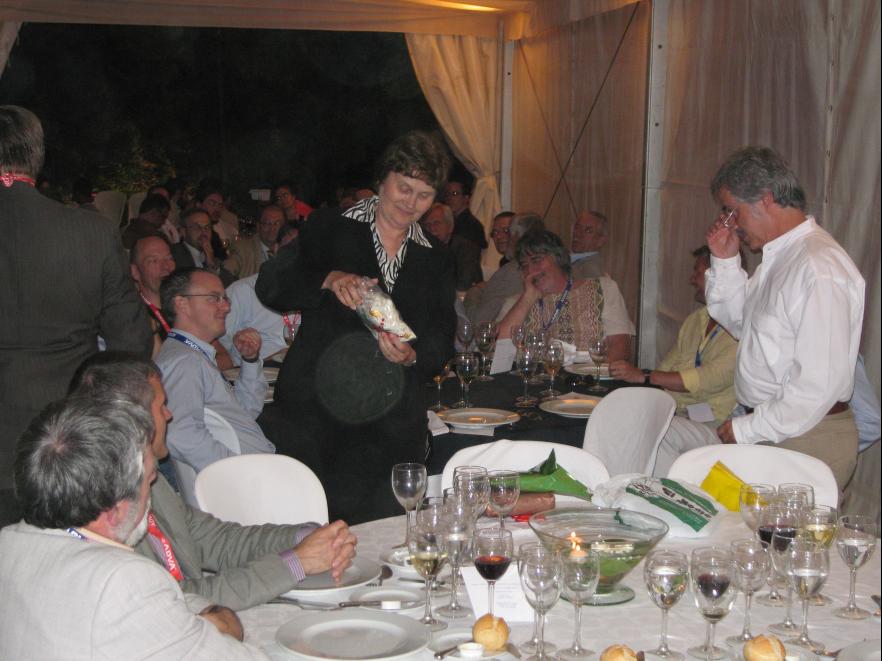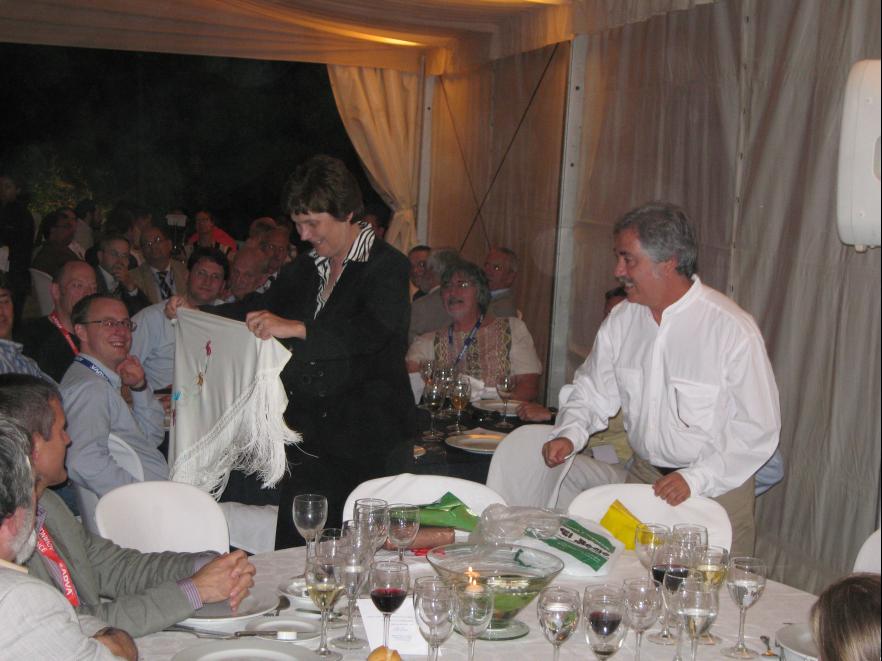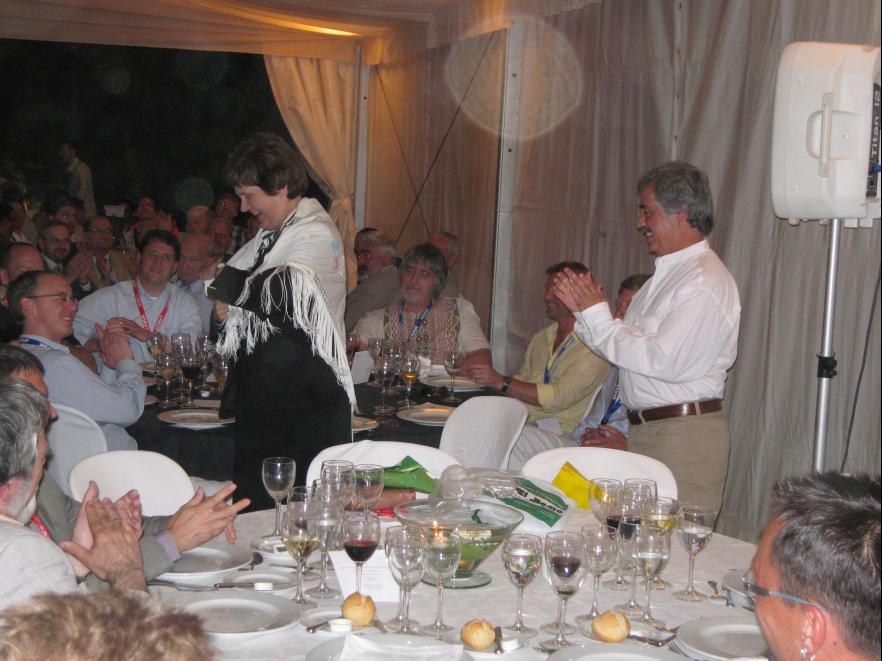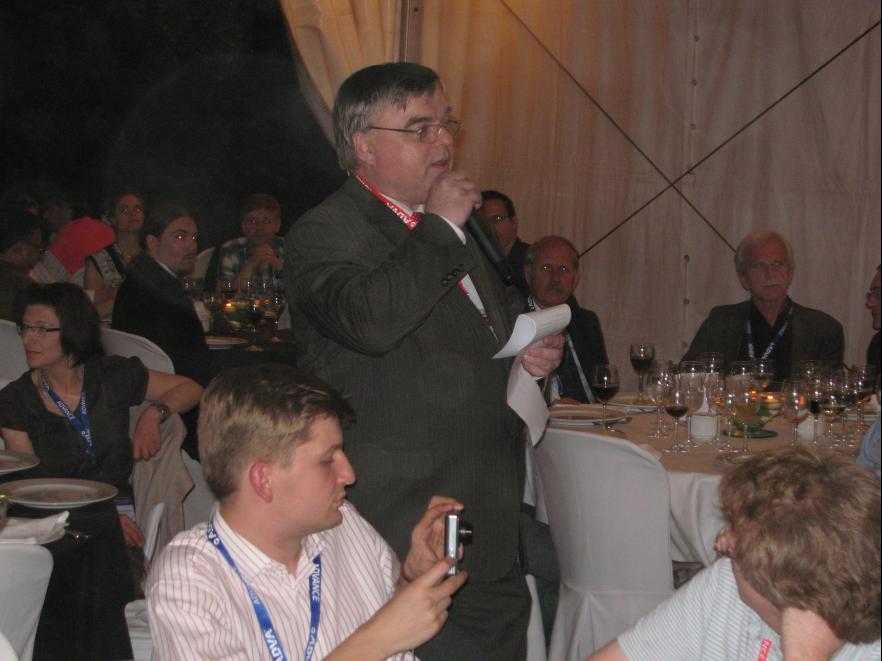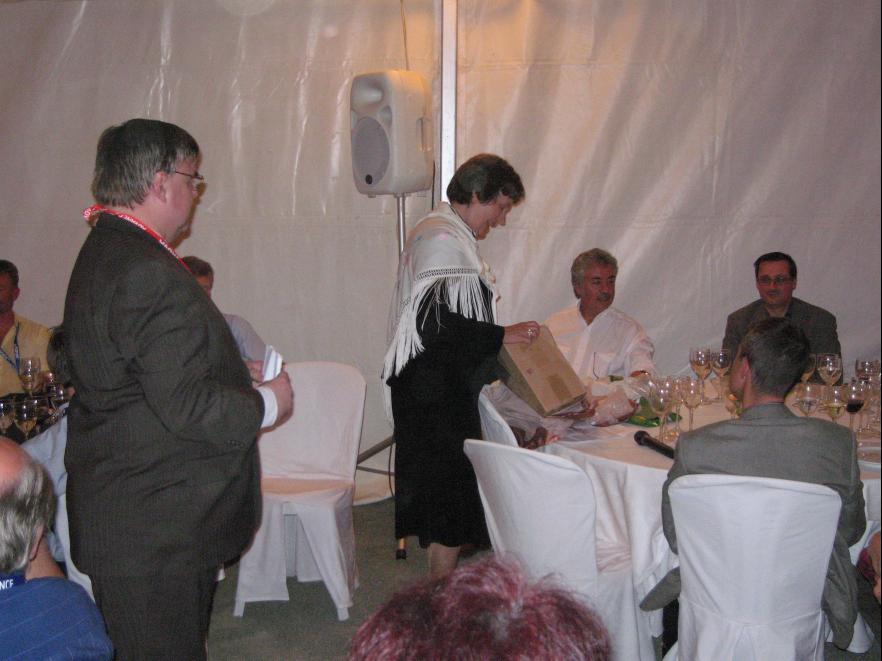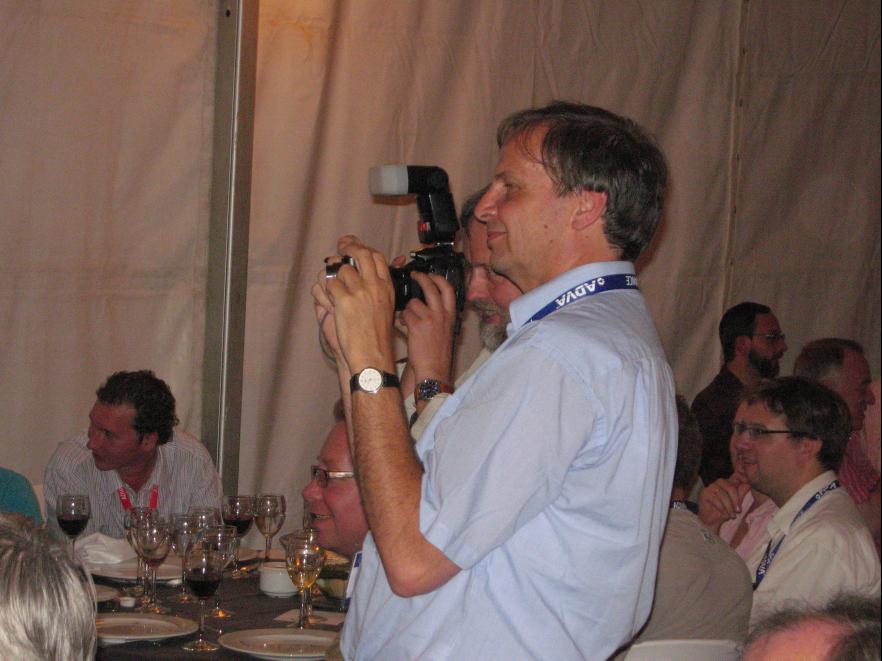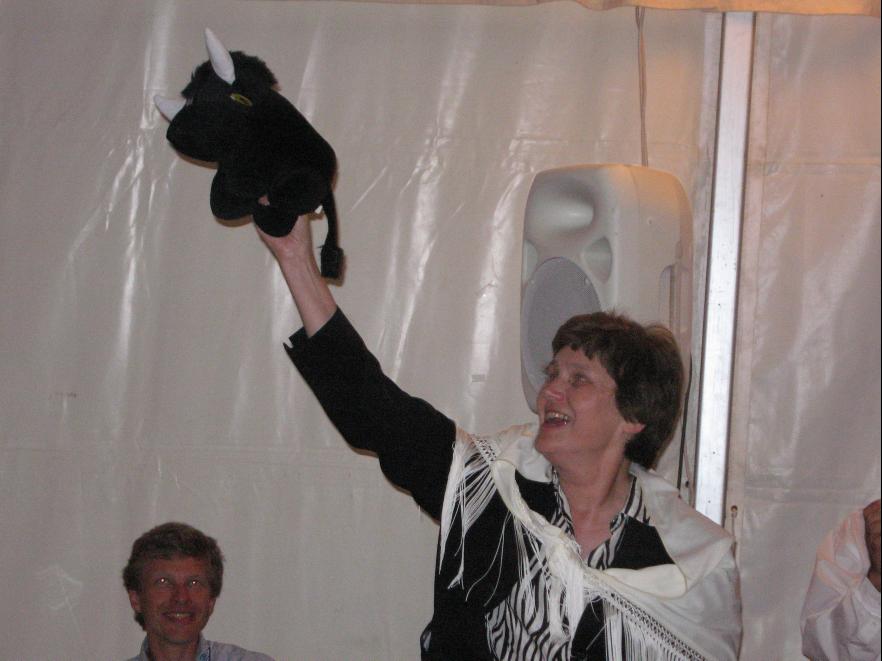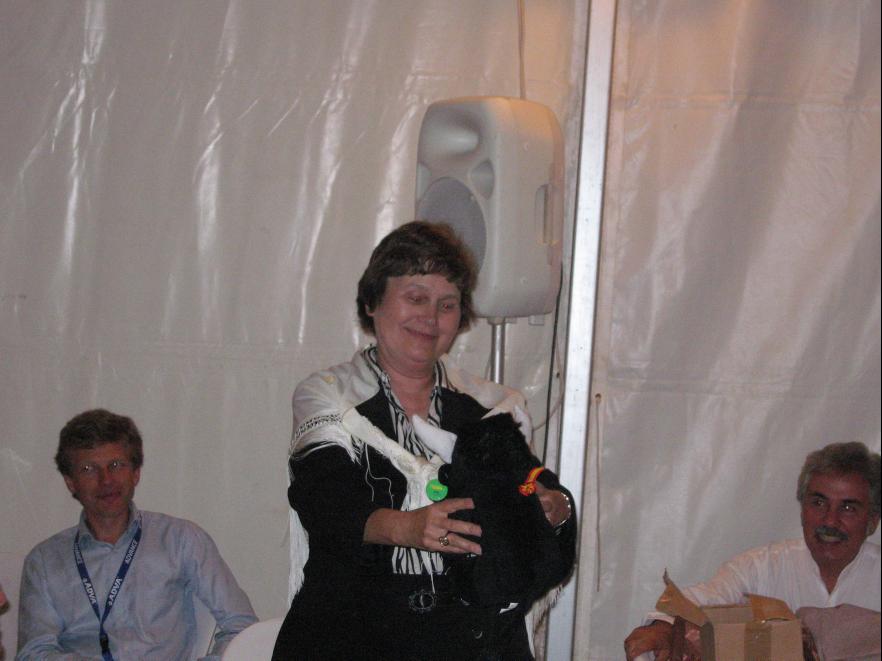 Dorte herself also got to say a few words.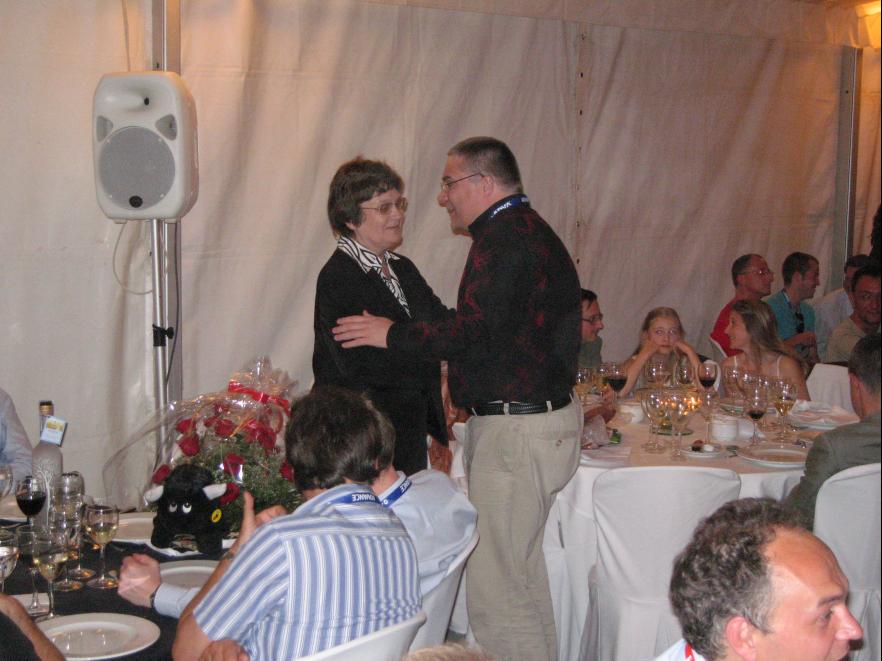 A special TERENA desert, in order to finish an excellent dinner. Those catering prople really made a great effort.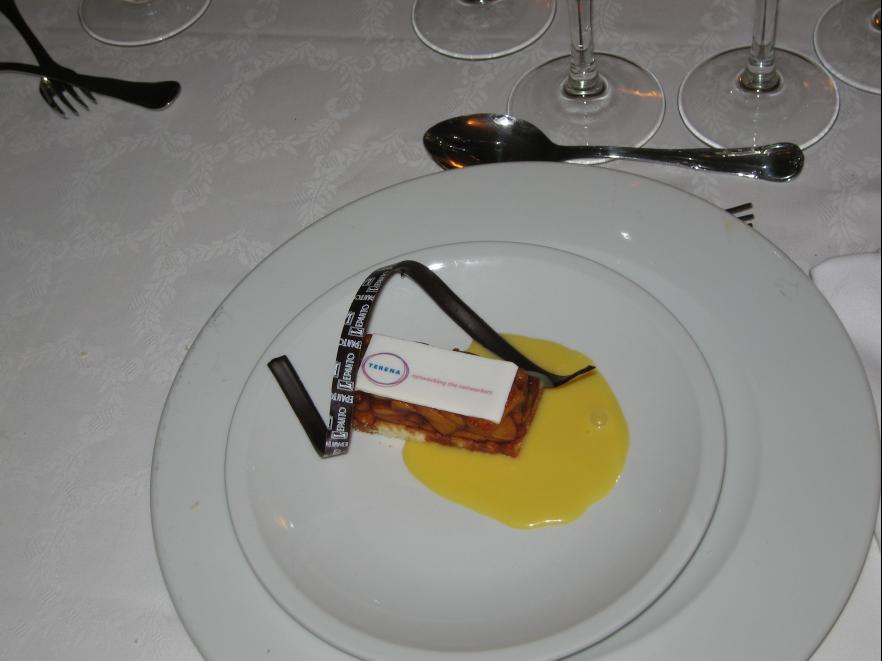 As the clock had just passed midnight, some people went for the buses, ...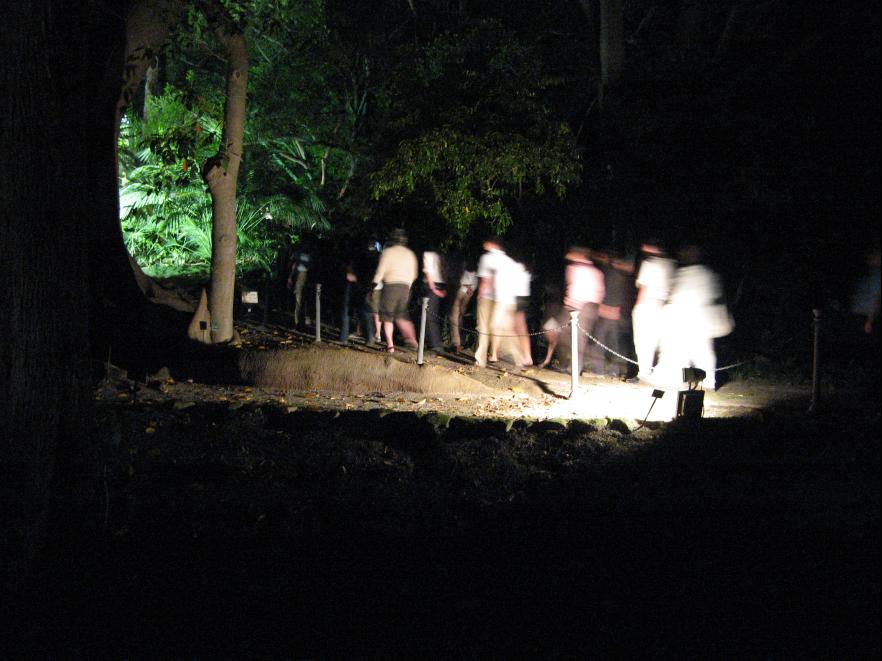 ...but quite many stayed on for a concert at the castle in the Botanical Garden ...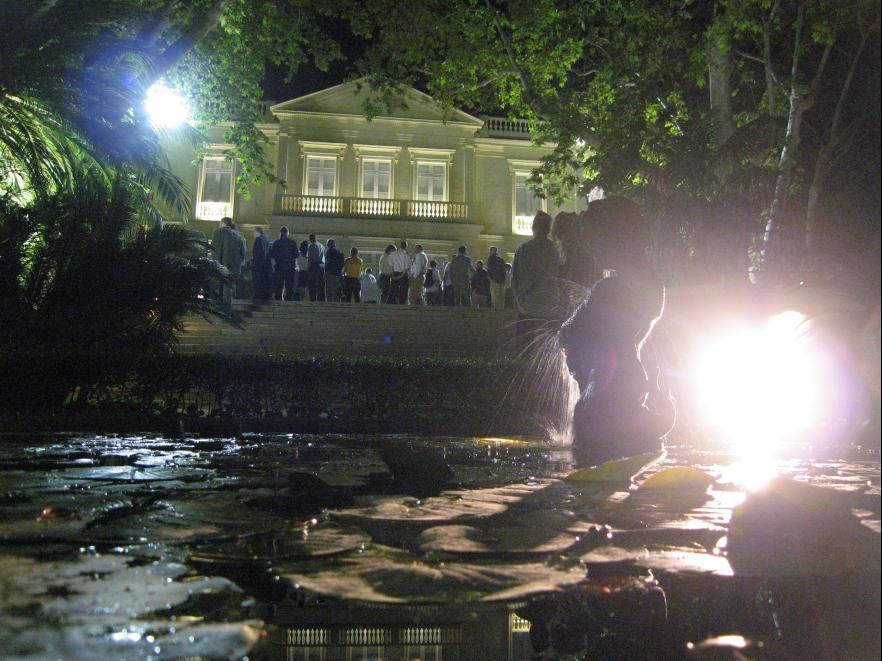 ... which was introduced by Alberto Pérez Gómez from RedIRIS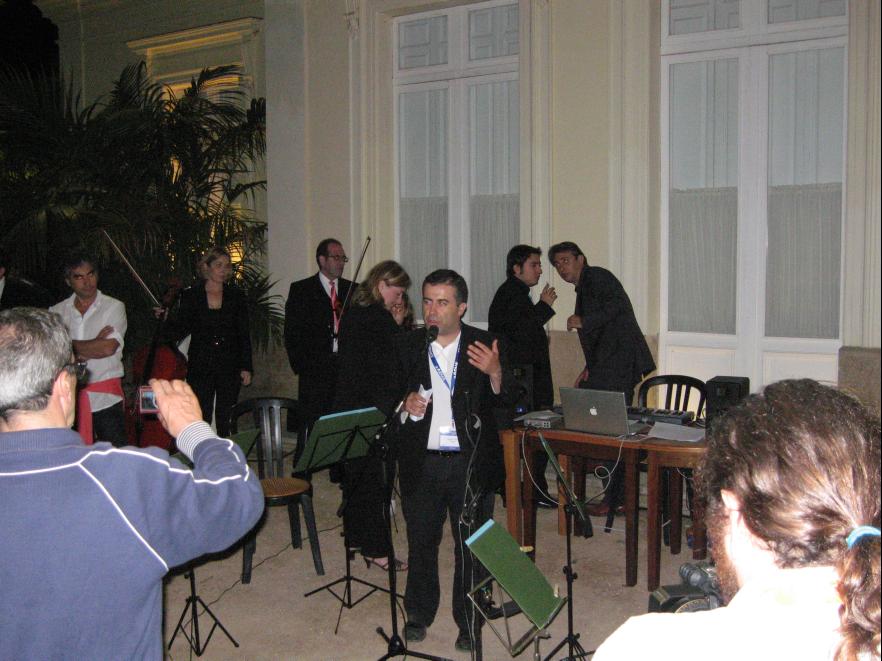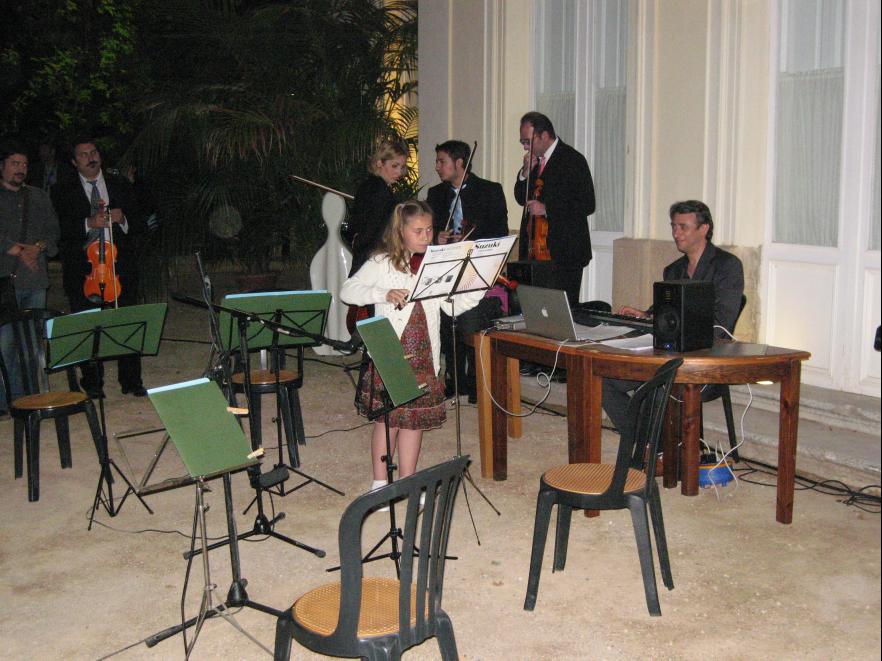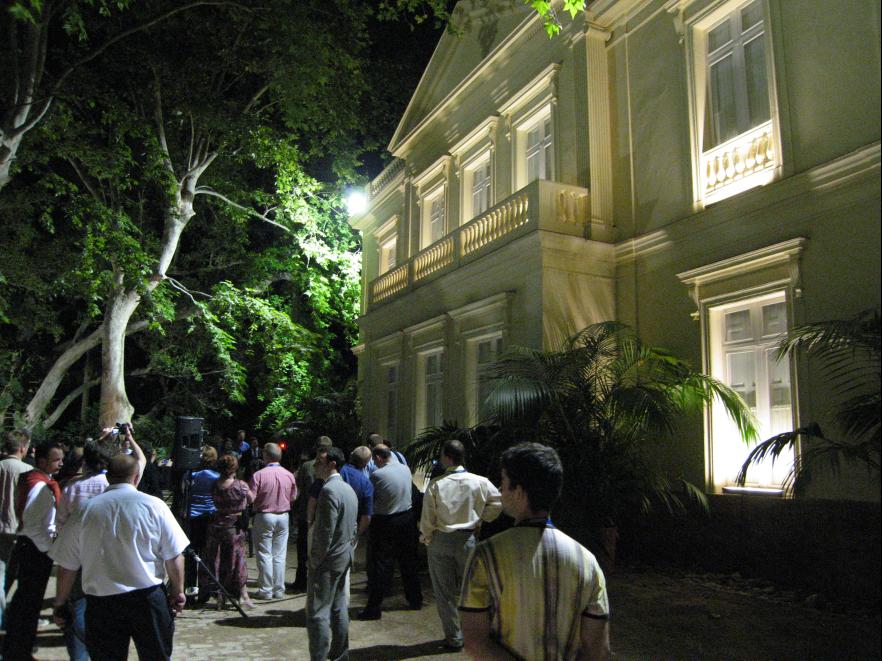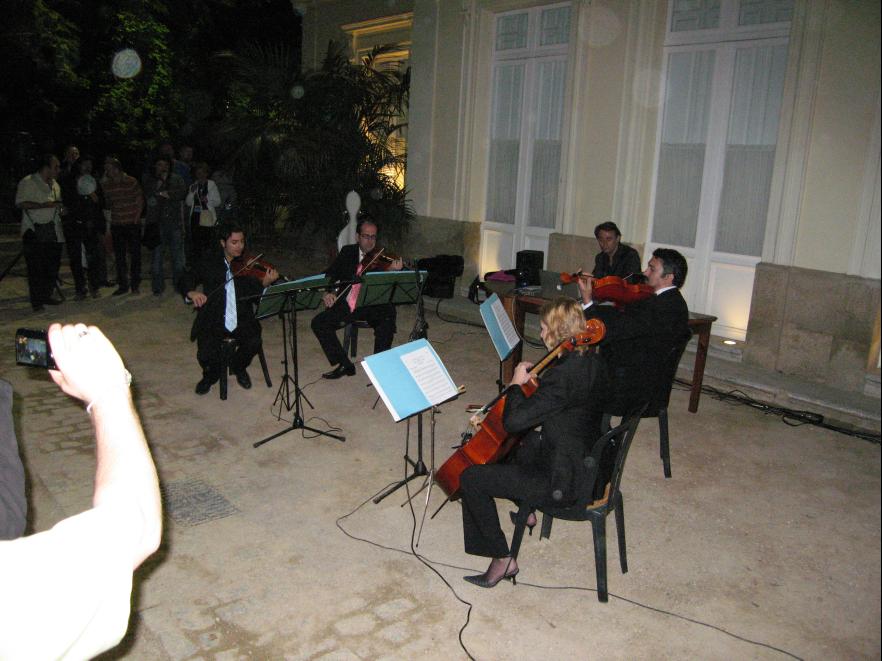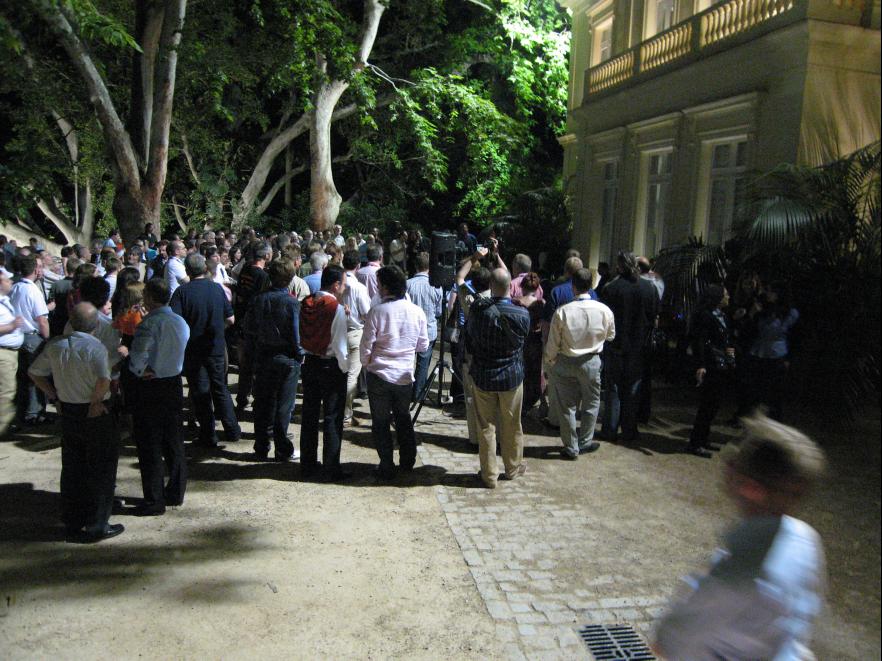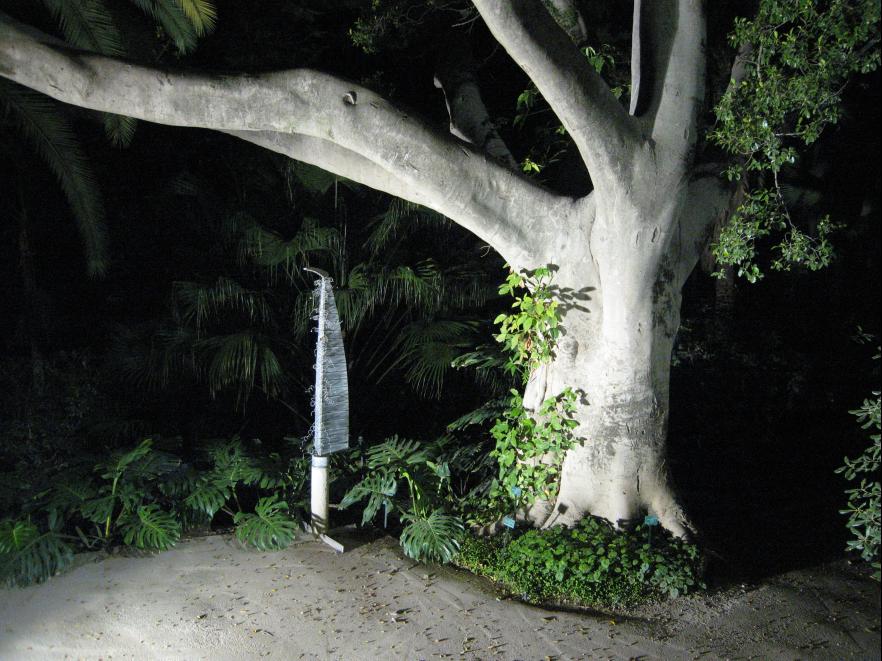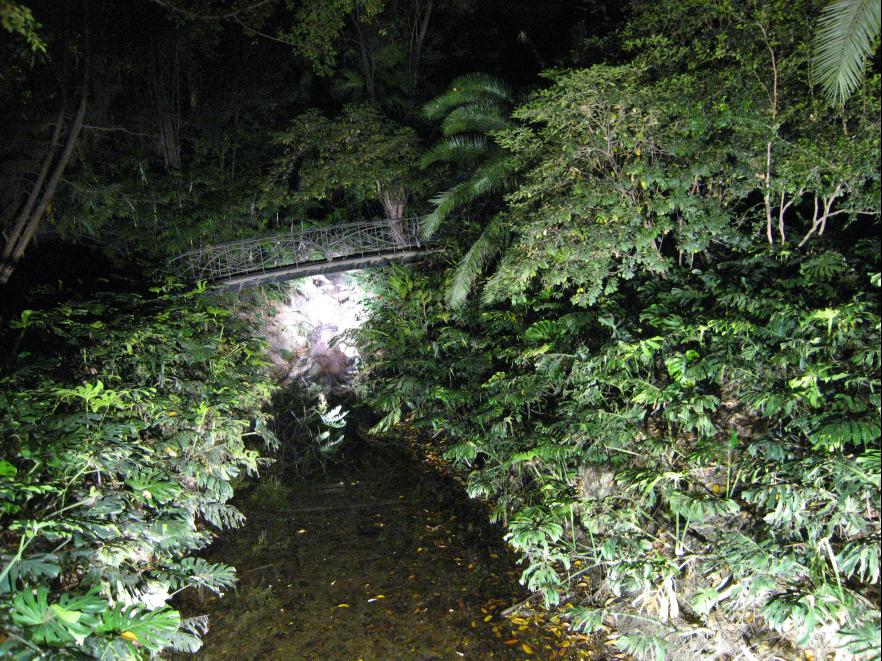 After that, we were taken home by the bus and went out to have a beer or two and then early to bed - early in the morning ;-)
Martin Bech