First we all have to get to the conference. Typically, you first have to get to the airport - in my case by Metro.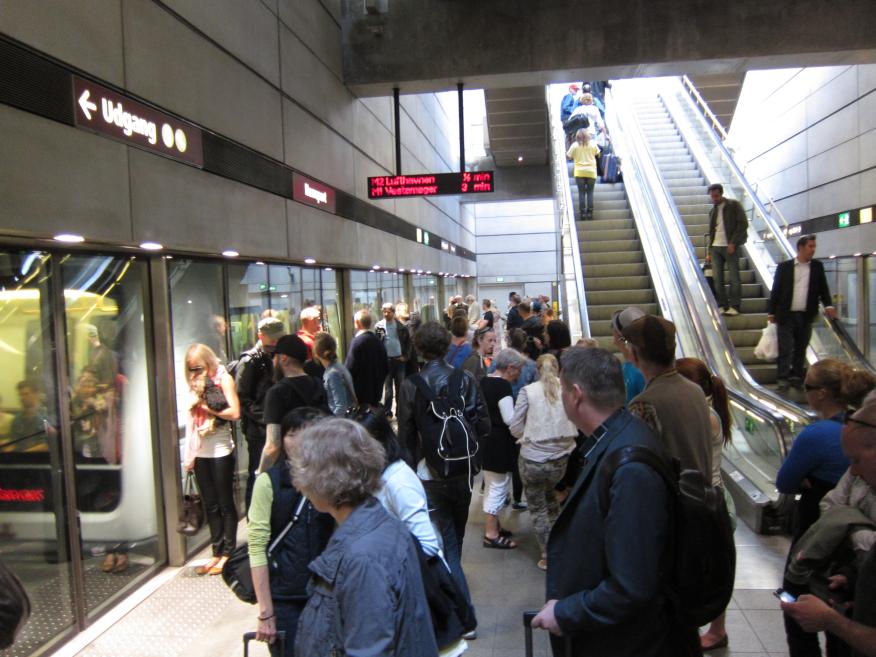 Already at the gate I spot the first colleague: Jan Ferré from DeIC/UNI-C.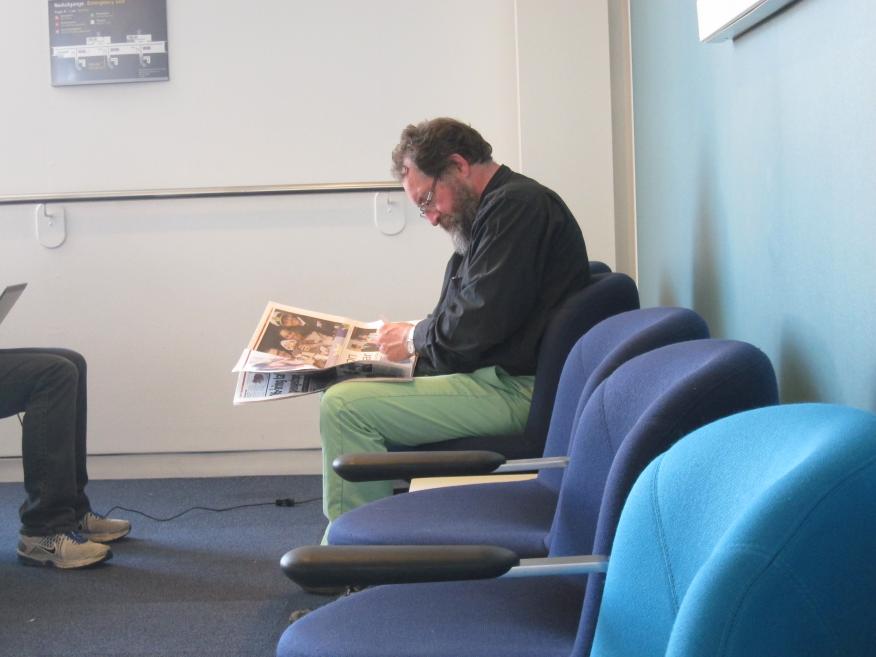 Time to retrieve your bags, which can also be a challenge sometimes...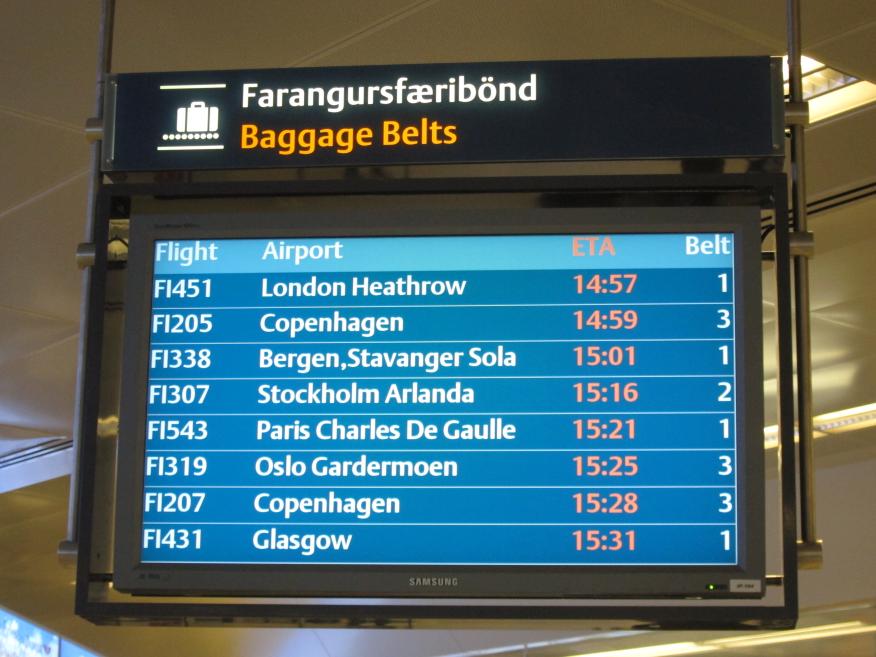 And finally the airport shutte arrives at...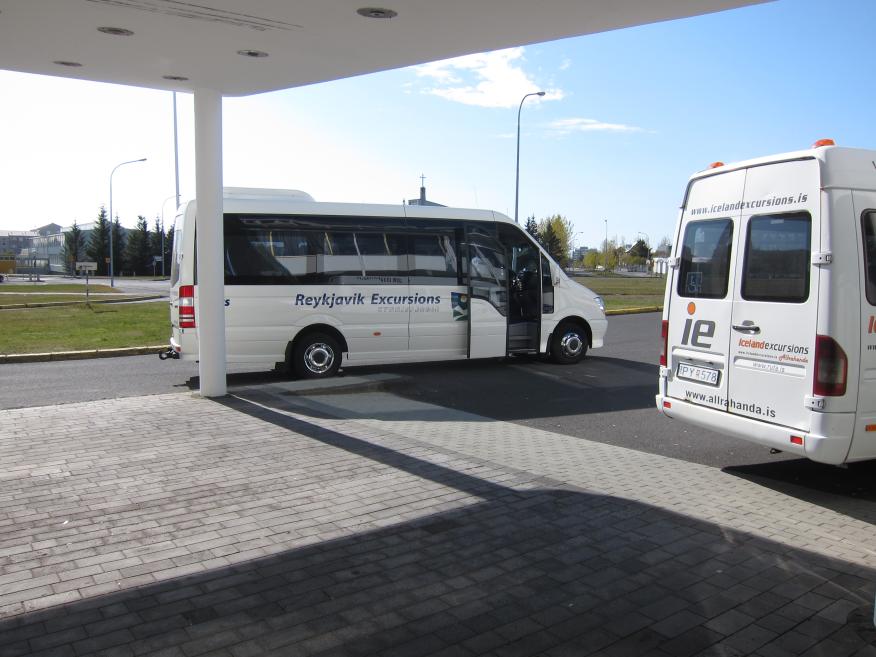 ...from the top of which there is a magnificent view over Reykjavik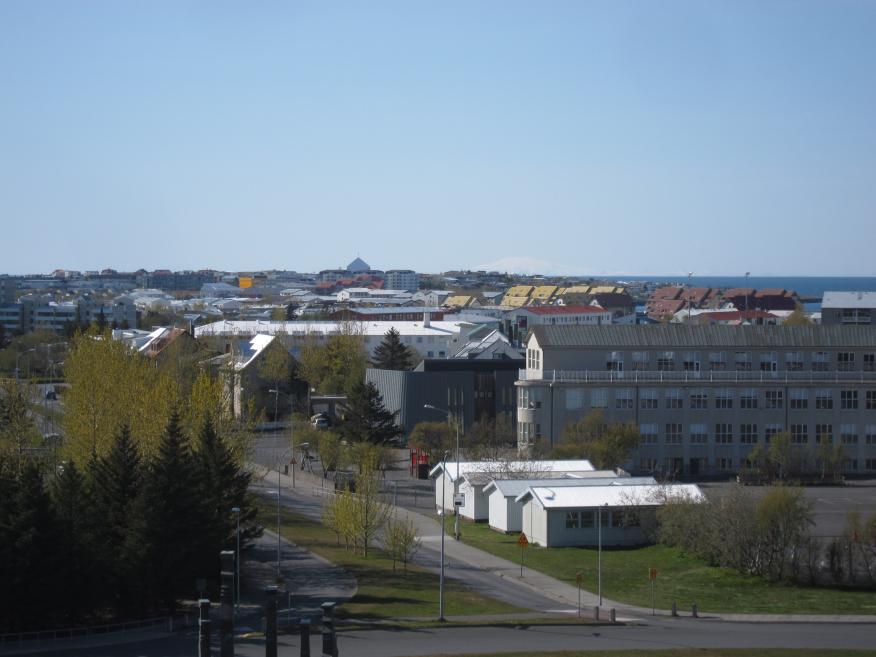 The university conference centre where the TNC is taking place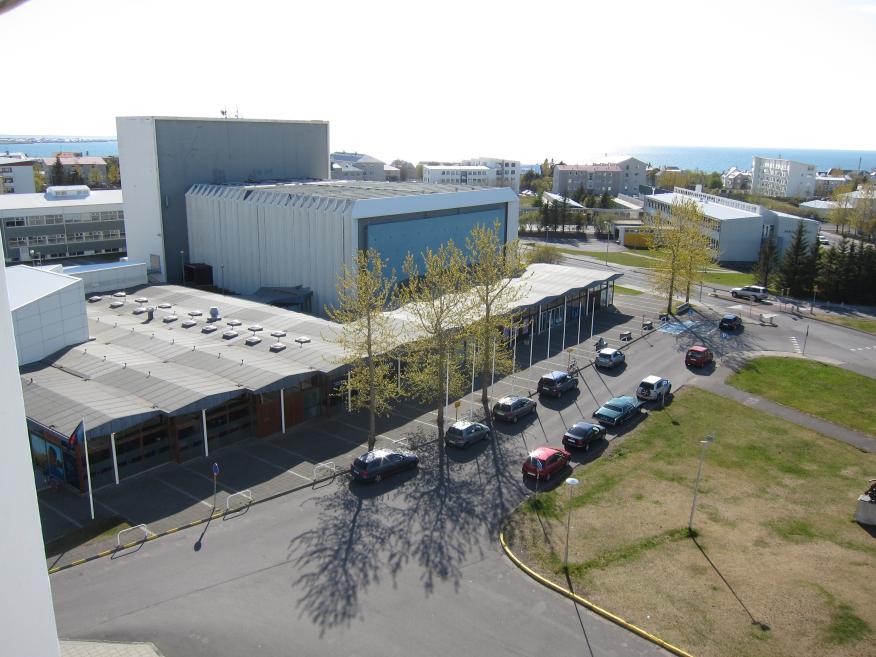 From the top of the hotel, you can see an impressive number of landmarks: Here, Snćfellsjökull, which means the glacier of the snowy mountain.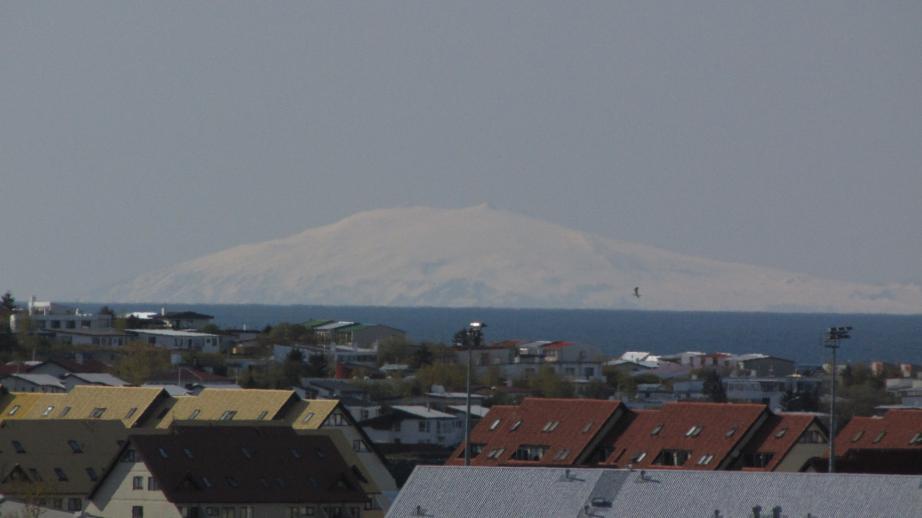 The new concert-hall Harpa where we are going to have the gala dinner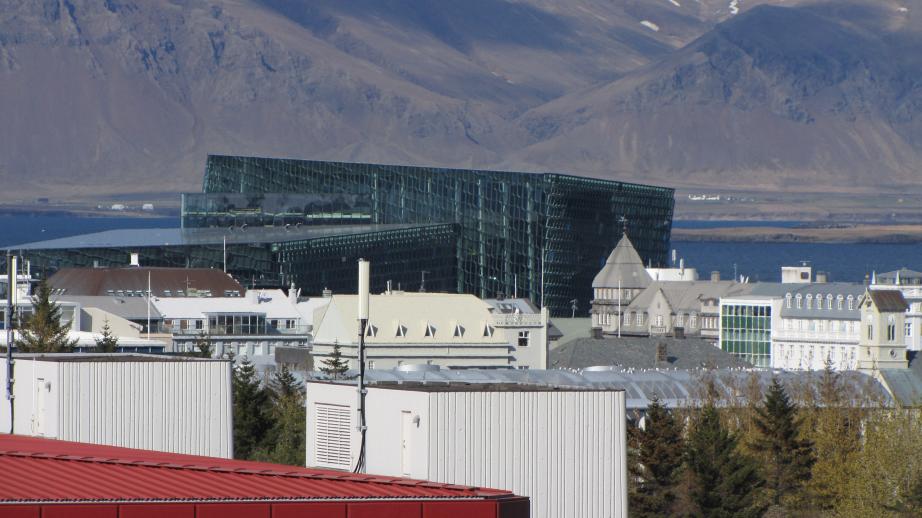 The high building in the middle is the tower of the national theatre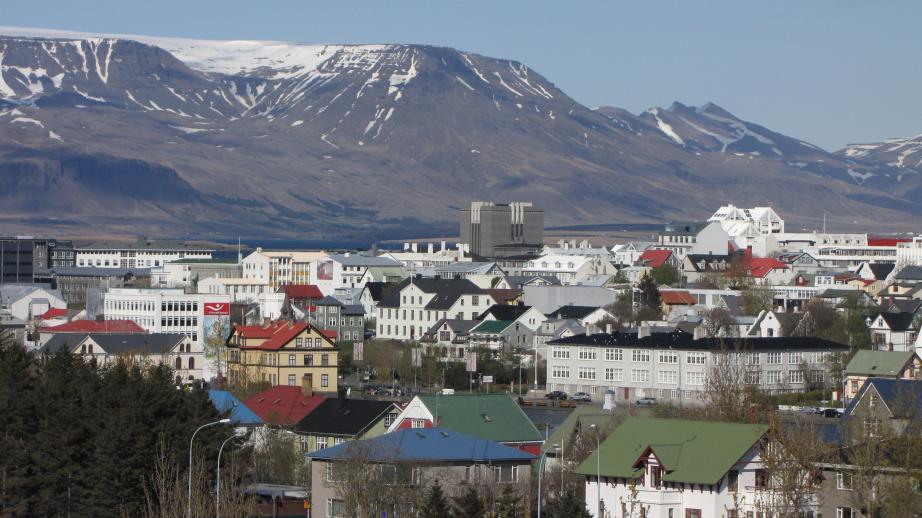 Hallgrímskirkja (with infrared vision - just to show off)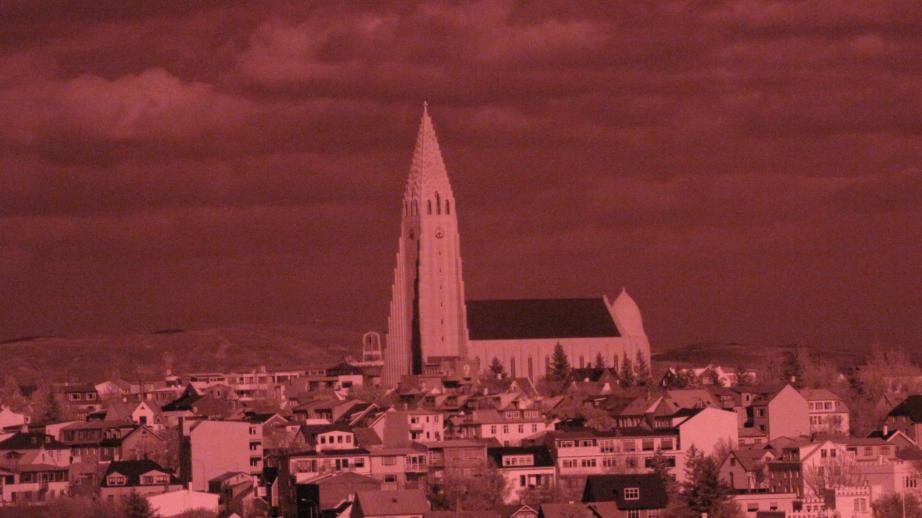 The Nordic House (the small one) and a university building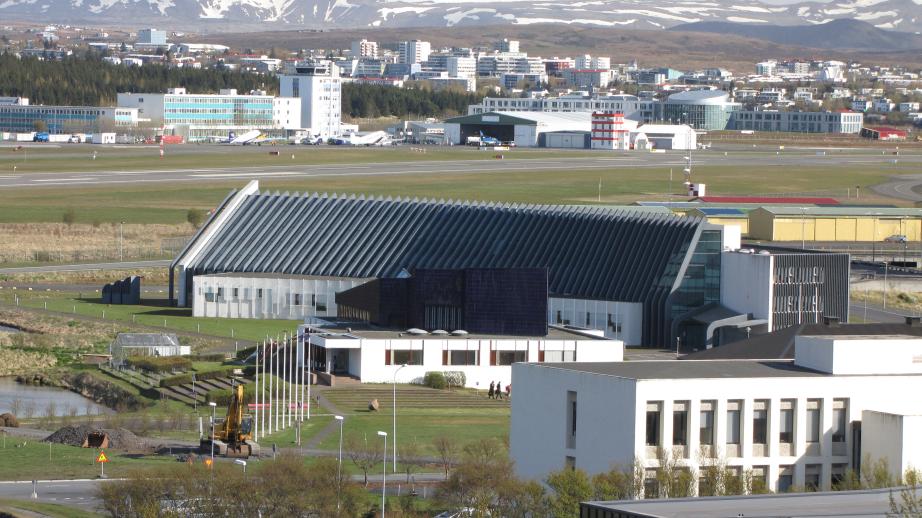 A building that - among other things - houses the IT-people of the university who are our hosts for the conference. Thank you for that!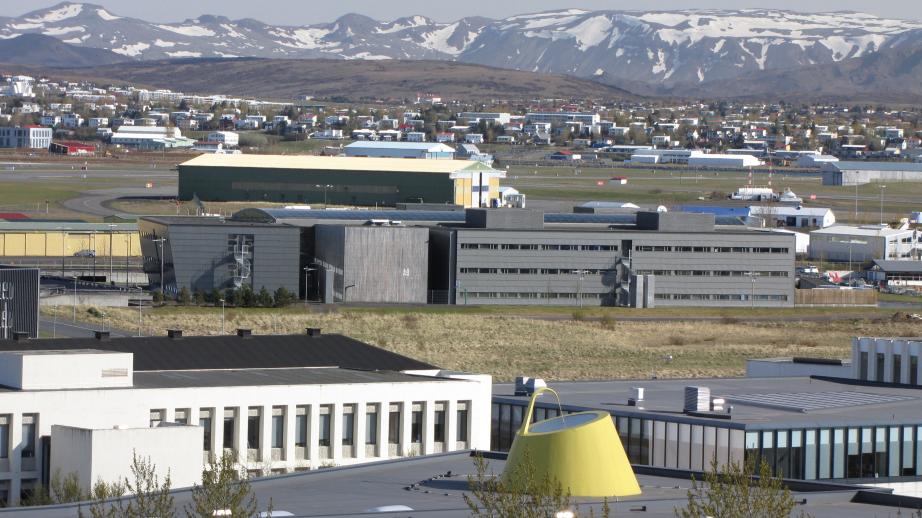 Perlan - the combined warm-water storage facility and restaurant where we are not going this time.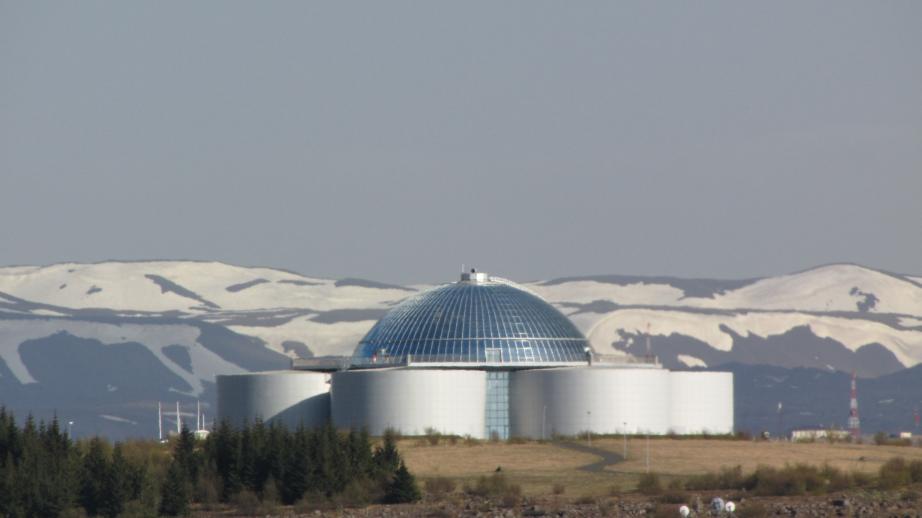 Háteigskirkja to the right - I have not yet found out the name on the one to the left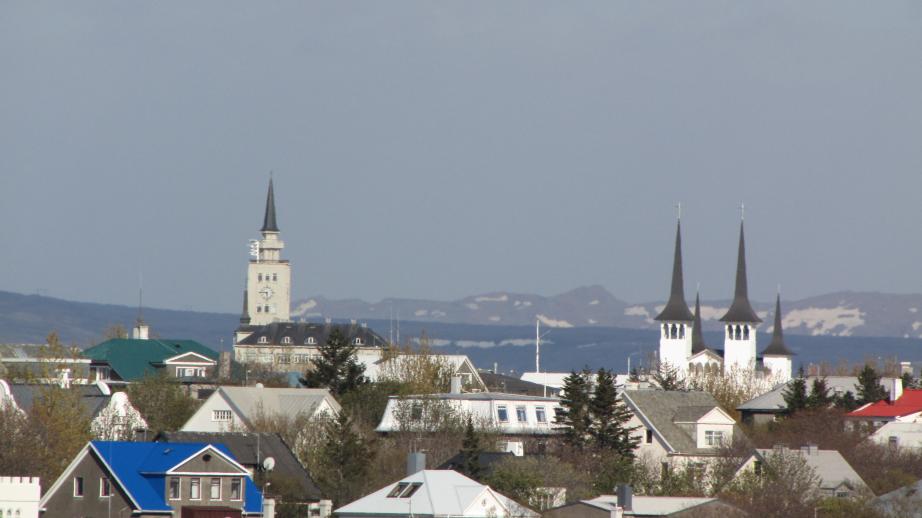 An evelator in Icelandic. Up and Down is easy - but I cherish the sentence in the middle, which they have found so important that it had to be engraved in the brass sign: Push the right direction-button. This must have been the first elevator in Iceland.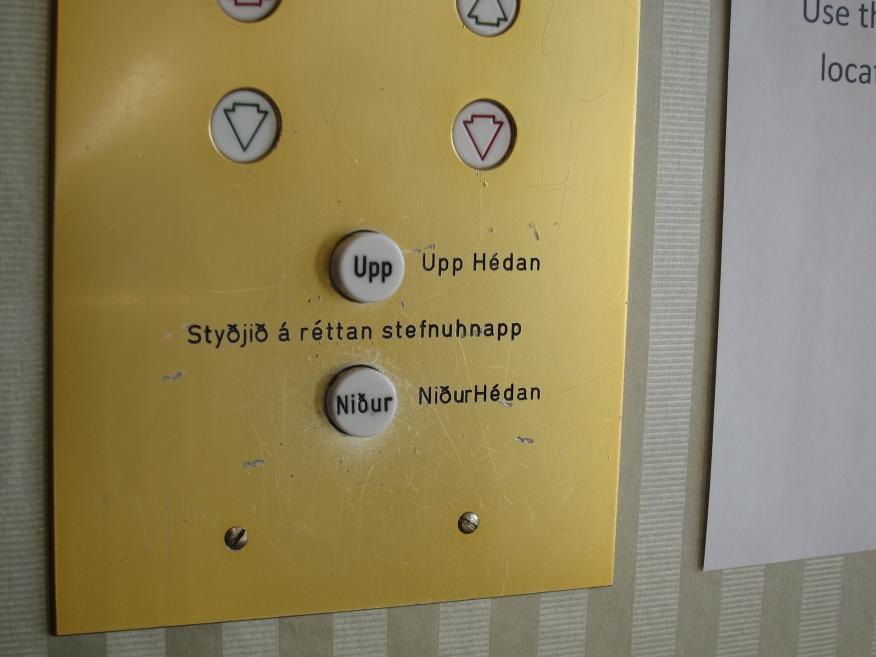 The world-famous hotdog stand on the harbour where Bill Clinton once had one and - as the connaiseur he is supposed to be - said that this was the best hotdog he had ever had.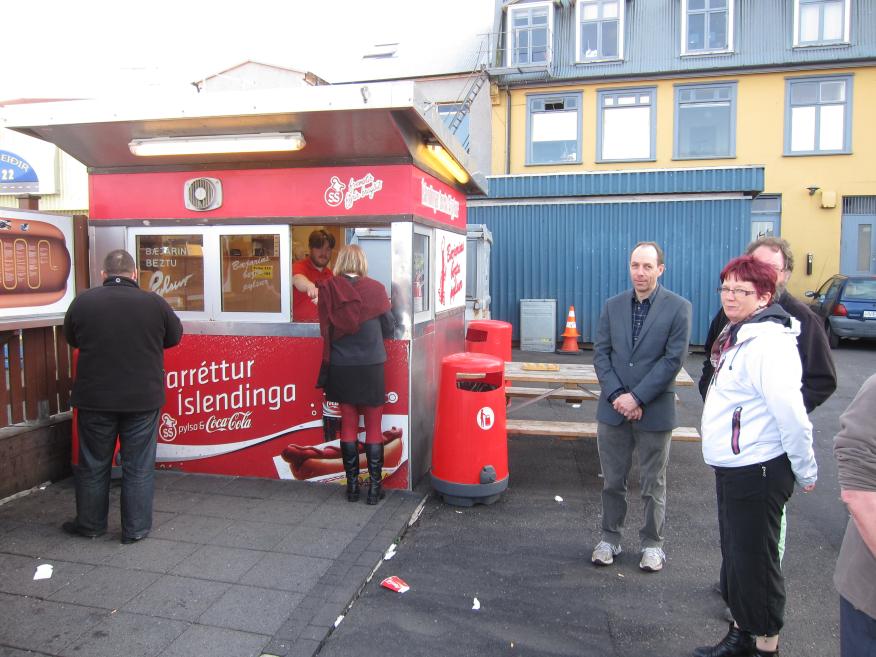 I, however, think it had a peculiar taste of sheep. Try it yourself!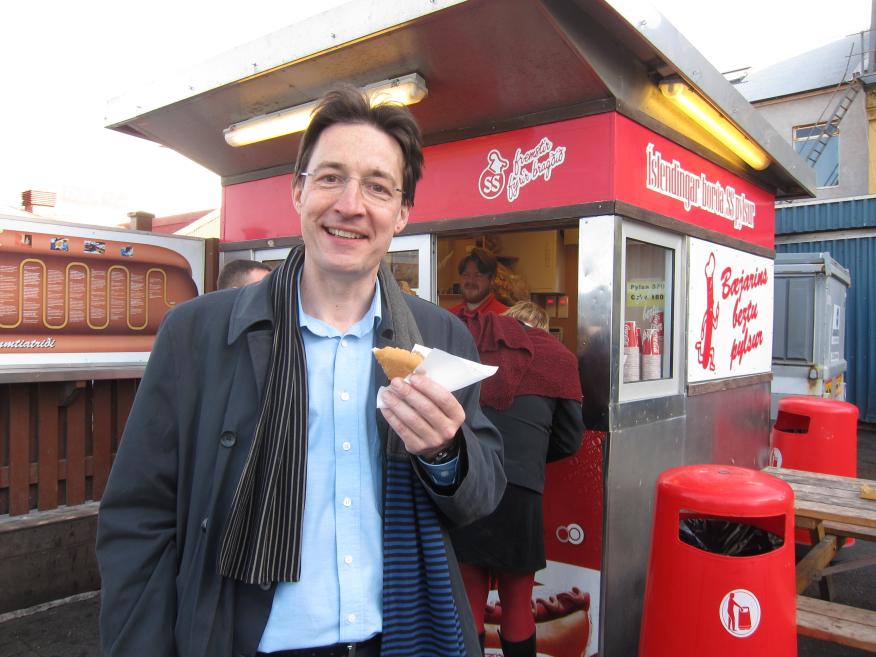 Another recurring sight of Reykjavik is the motorcycle enthusiasts who gather regularly on Ingolfstorg

I am a lover of infrastructure. Here we have a transformator station from 1920.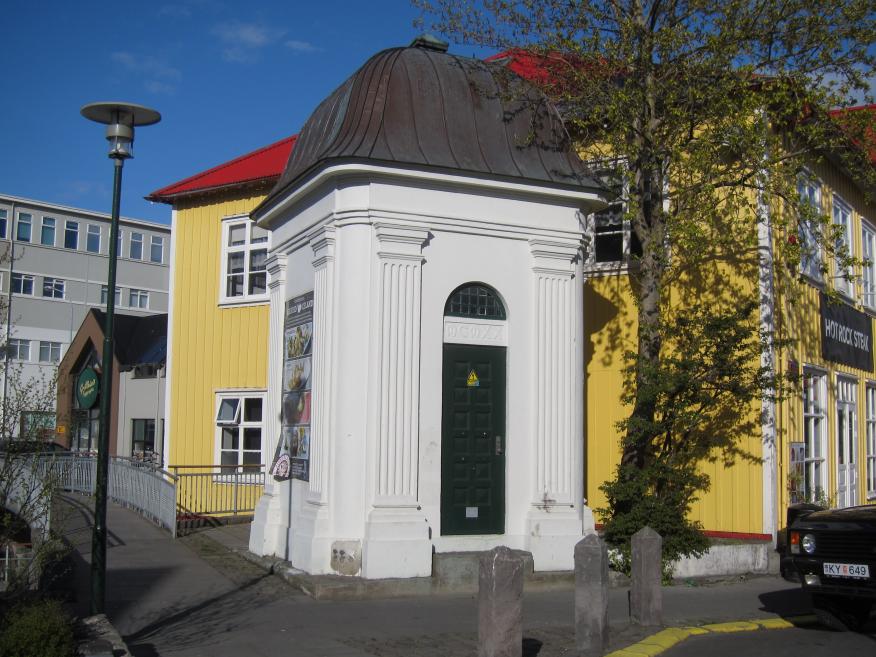 Another kind of infrastructure: WiFi networks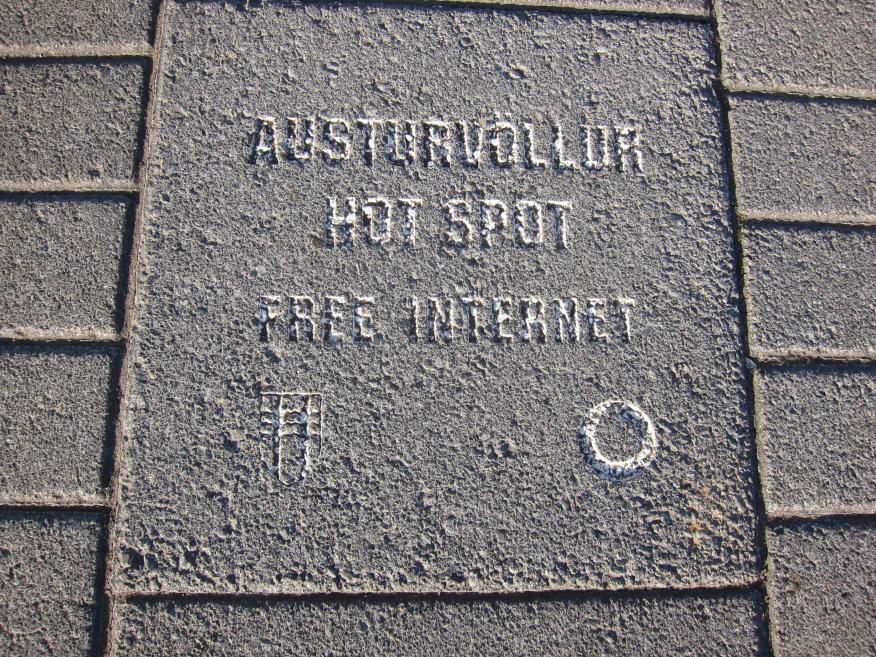 A bunch of Danes in a restaurant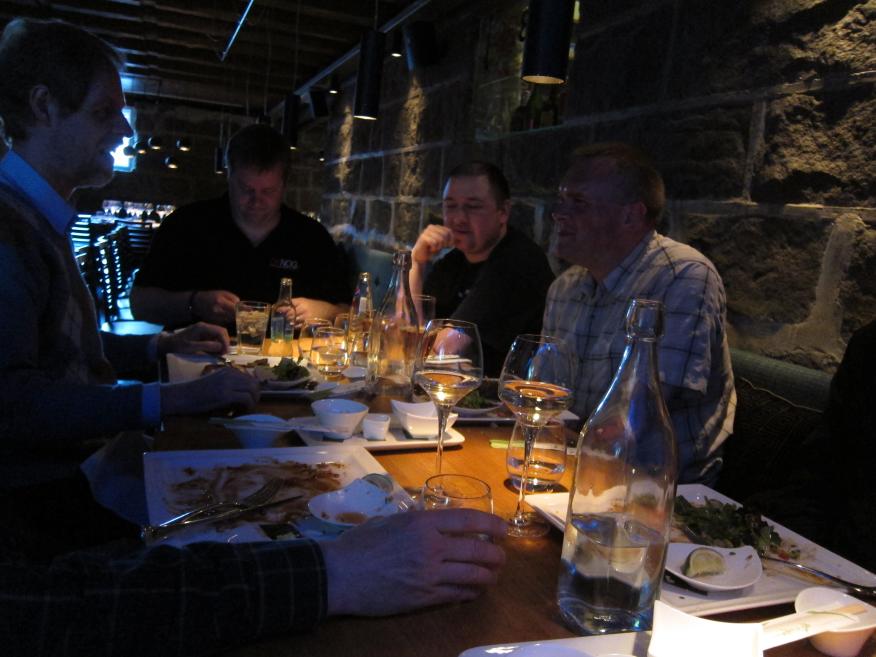 As a Dane, it is funny to see the traces from the old days when the Danish king also ruled Iceland.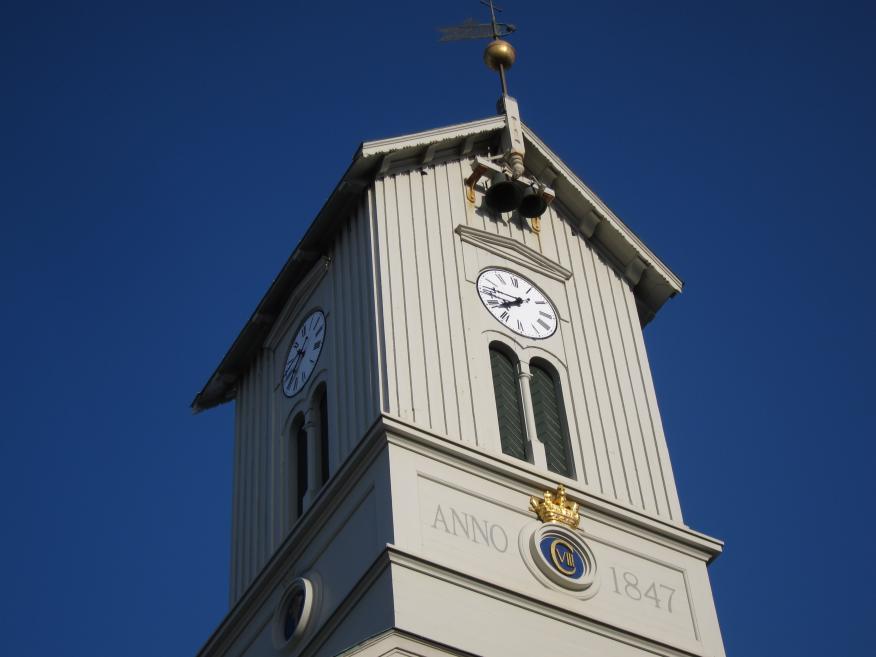 In Lake Tjornin in central Reykjavik, ...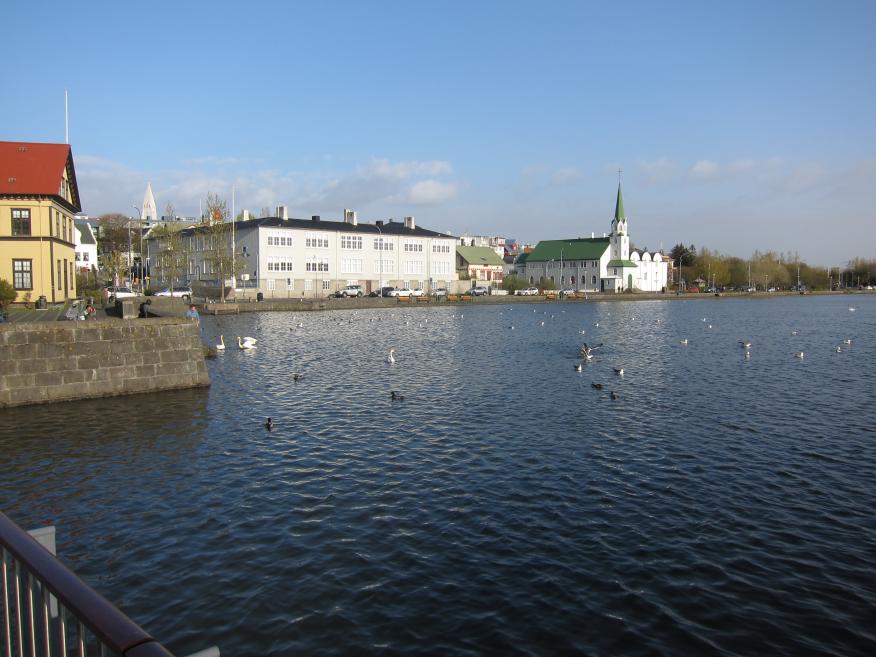 is it not just the standard pond ducks from at home which roam around, but another set of species. Here, the Eider male...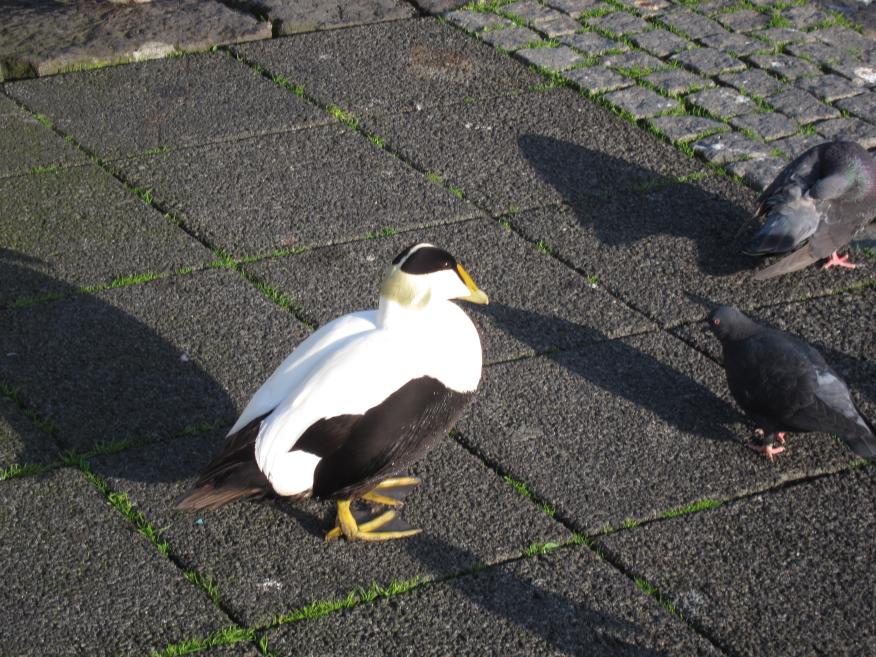 ...which is less anonymous than its female companion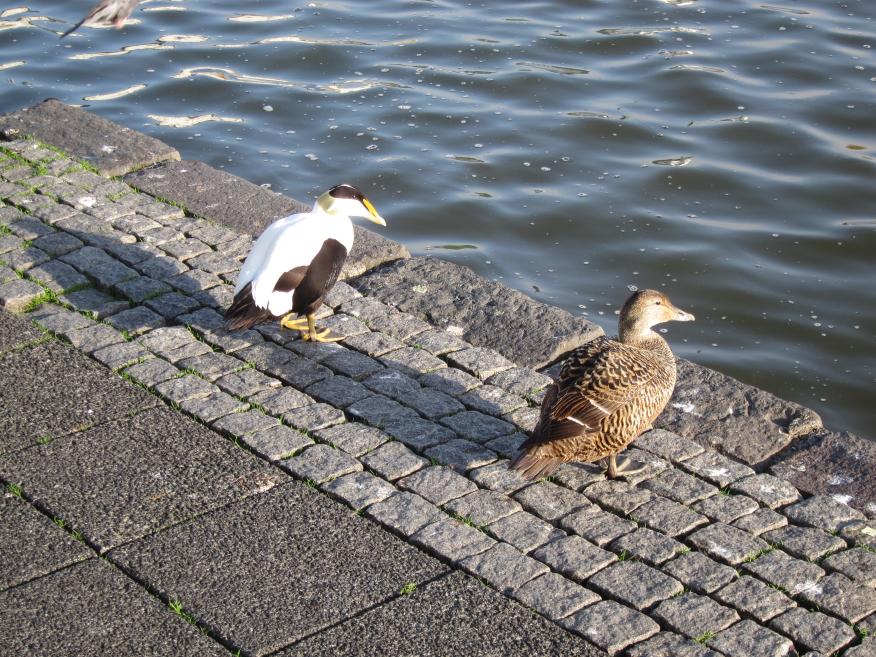 On the brink of the lake, we find the city hall of Reykjavik...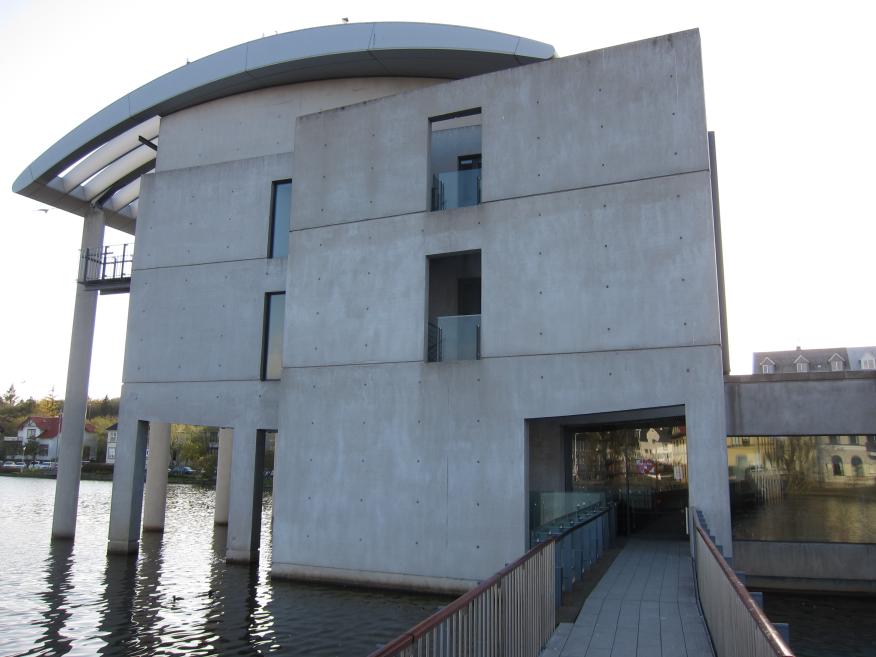 ...where the speakers' reception is taking place.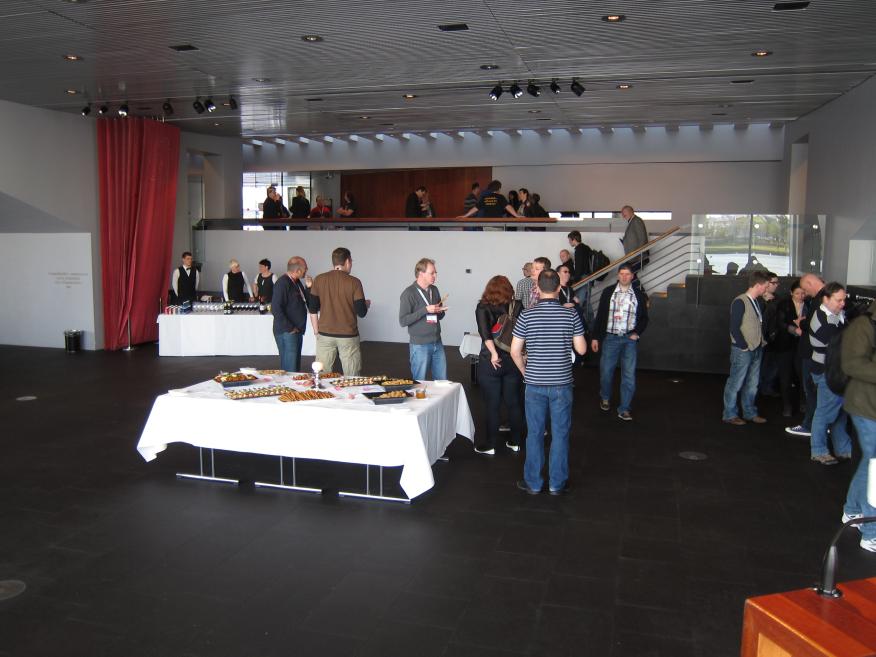 A very attractive feature is the large relief map of Iceland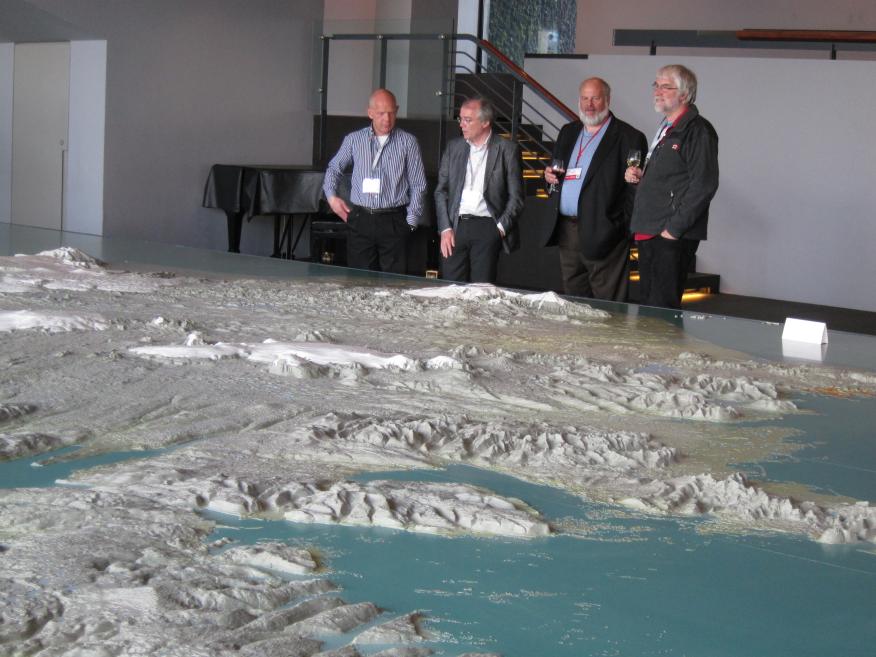 A few words from the programme committee chairman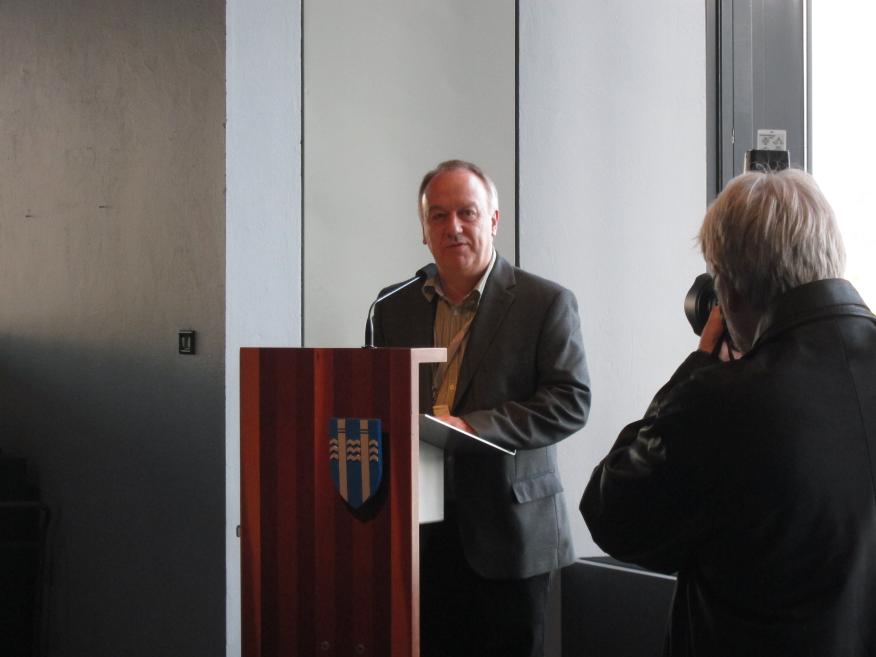 and practical remarks from Gyöngyi Horvath from TERENA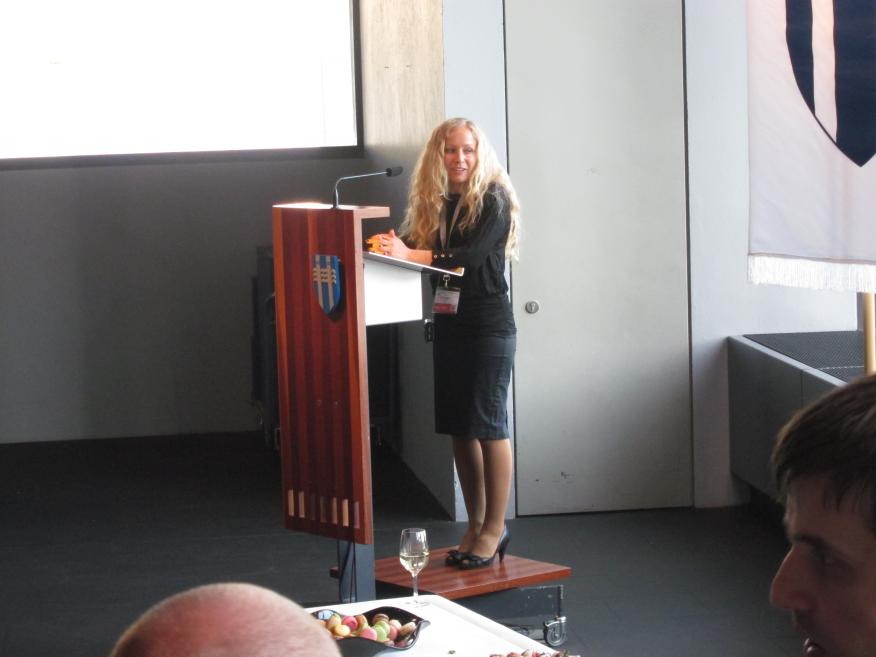 Outside, this contraption can be seen. What is this? A nesting platform, a piece of art? Help me, anyone!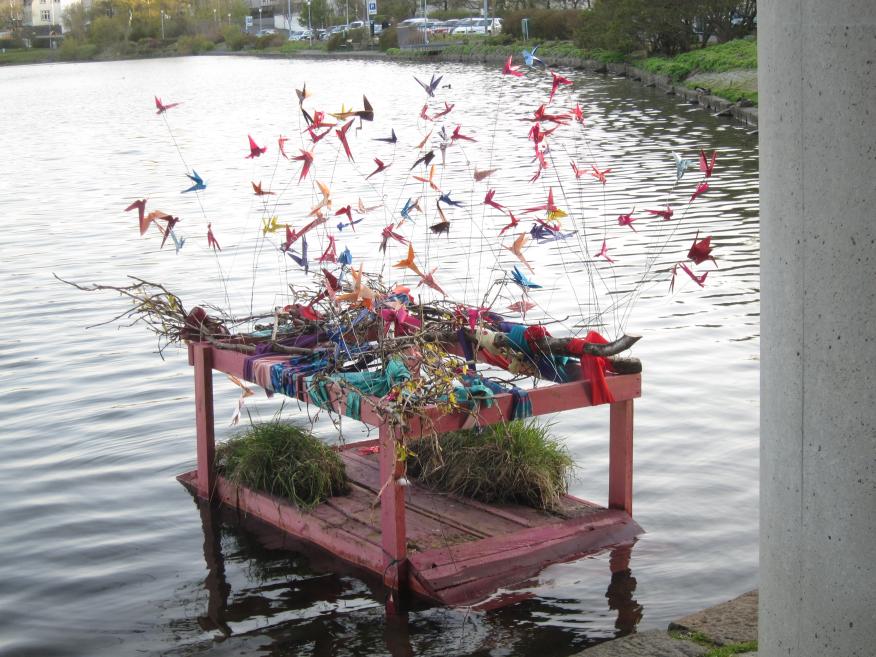 The ladies from the registration on an outpost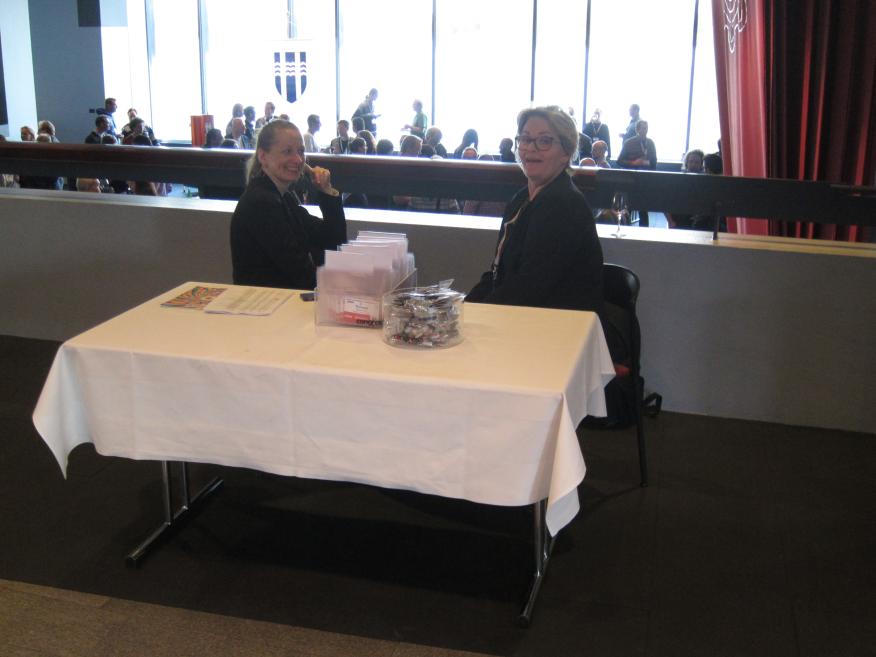 On the way home, I run into my Danish colleagues, who are done at their restaurant.

A beautiful sunset. We have to enjoy it, since the met office has predicted rain for the rest of the week :(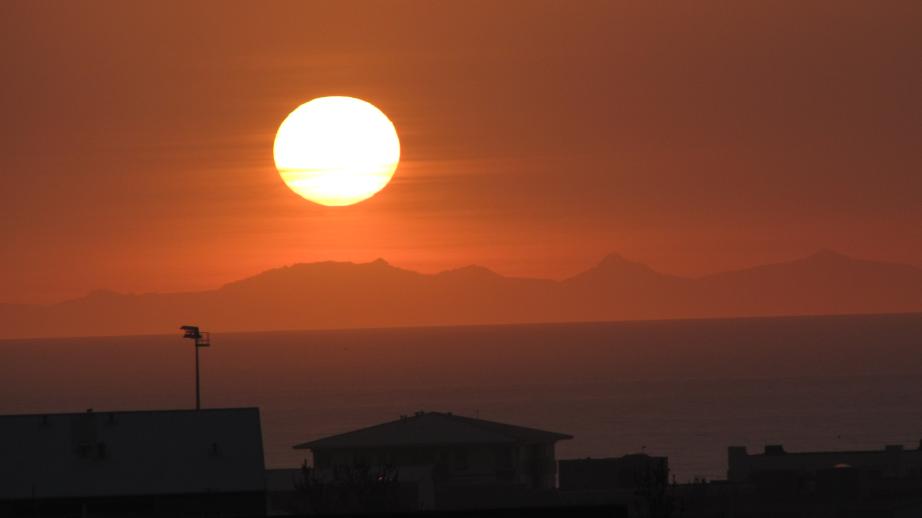 Martin Bech, DeIC/UNI-C, martin.bech@uni-c.dk