Morning session on the GEANT strategy.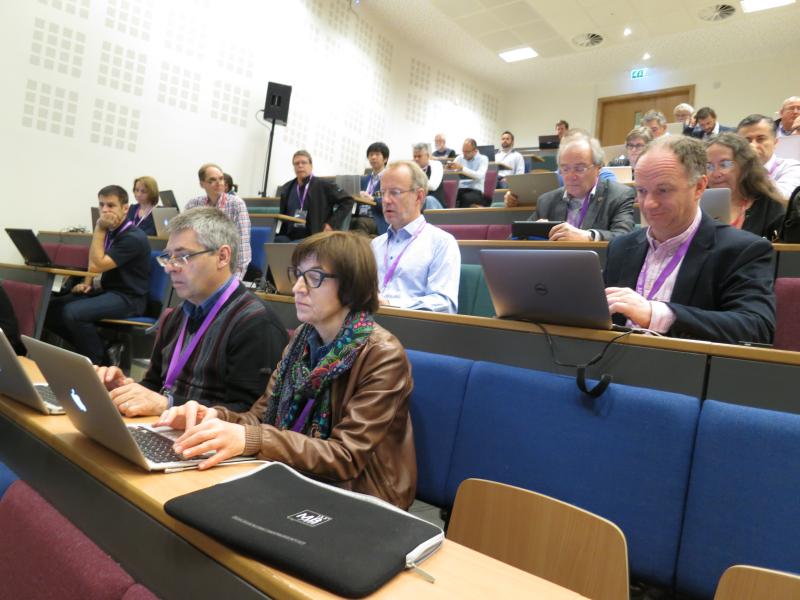 In the audience, we have Dorte Olesen, who loves her old Ericsson phone.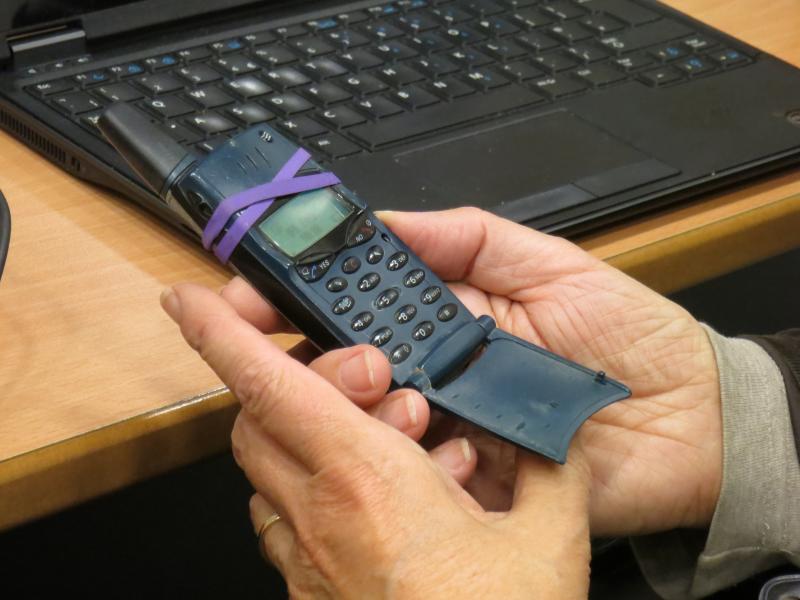 The session is lead by the chairman of the SIC (GEANT Strategy and Innovation Committee), Erik Huizer from SURFnet.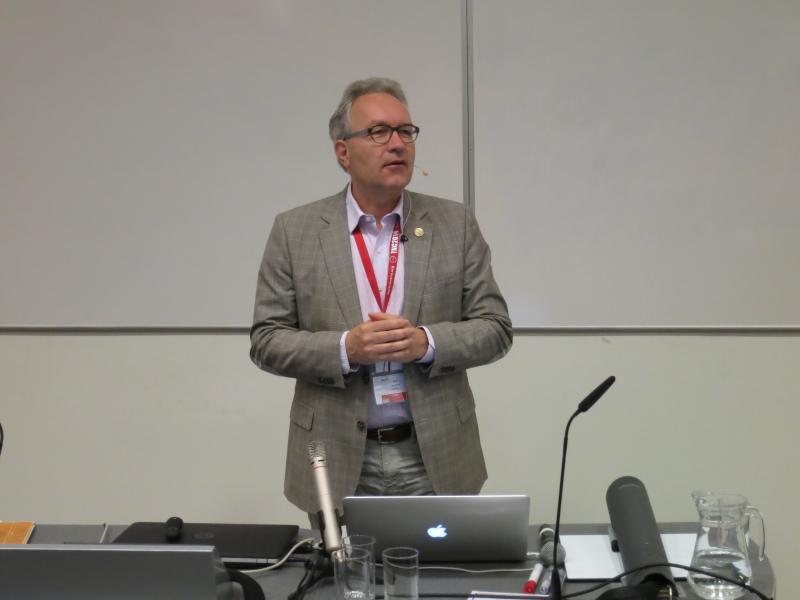 Erik does an interview of each member of the audience. Quite an unusual session with an unusual purpose: To come up with wording and input to the GEANT 2020 strategy.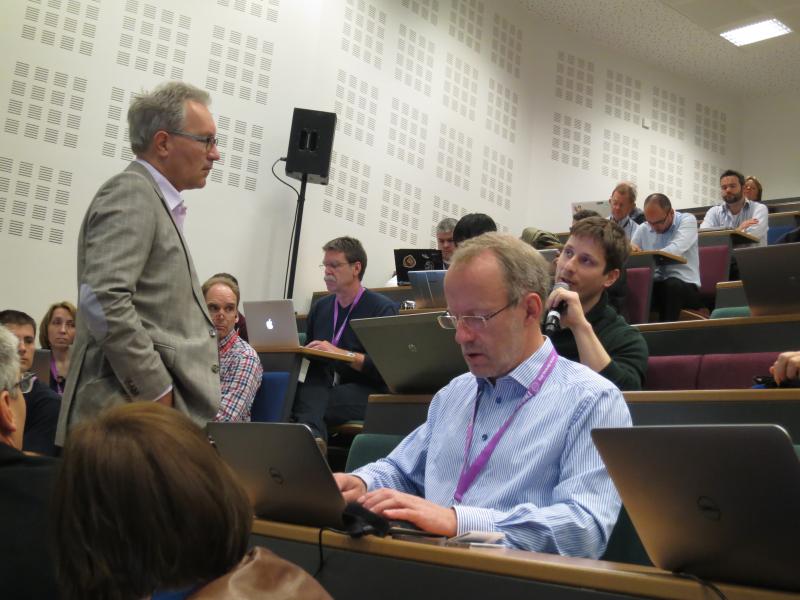 People in the conference: Jessica Willis from Dante.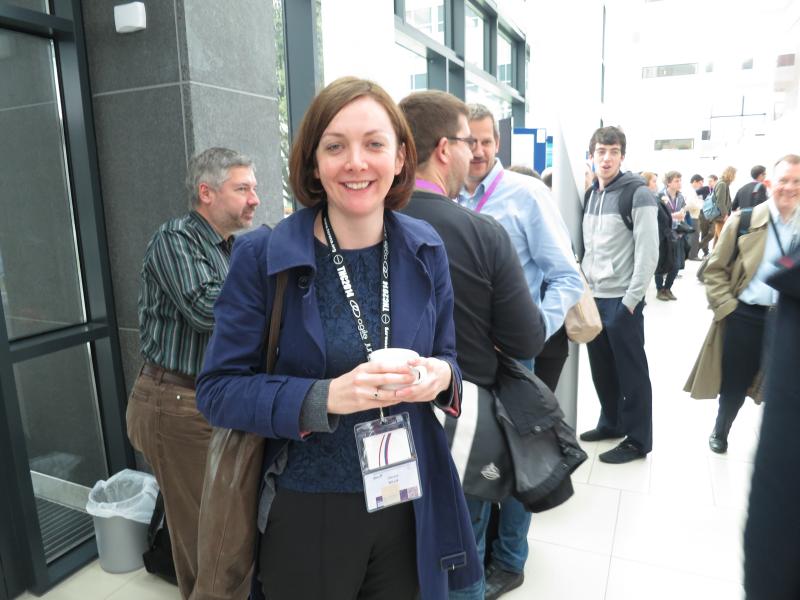 Tor Bloch who is essentially a consultant, free-flowing in the universe, but for the time being is hired by Dante.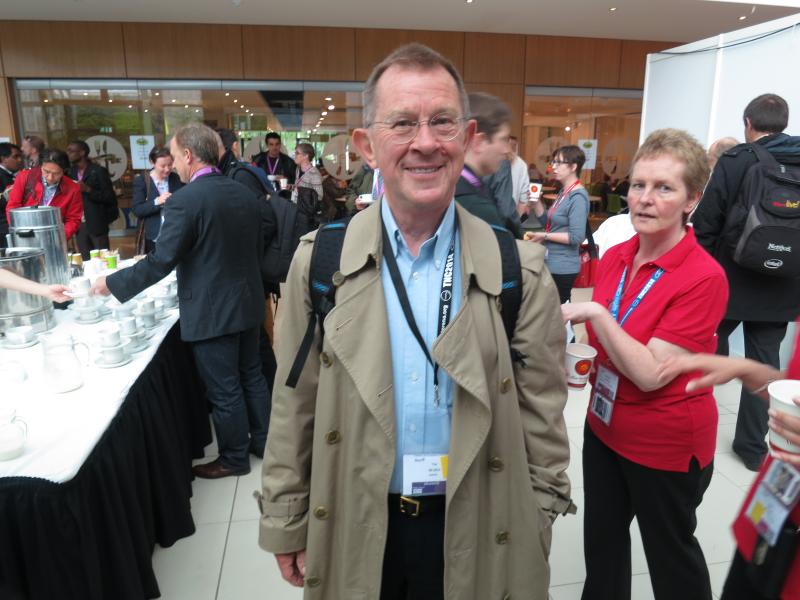 The closing plenary starts with the announcements instead of the keynote speech. This is a good idea that keeps everyone there during the announcements and acknowledgements.

The first announcement is the very important info about next year's conference, which is to be held in Porto. Unusually close to summer.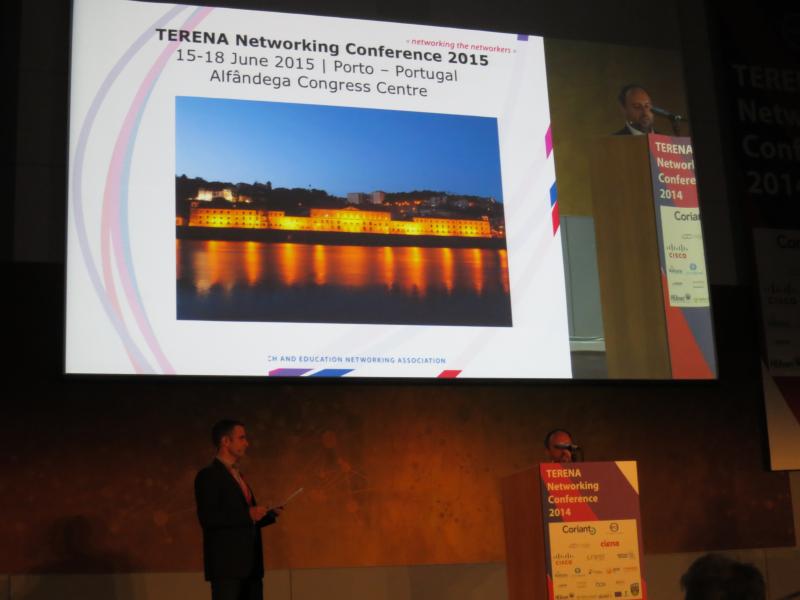 This good news is announced by next year's host: Joao Nuno Ferreira from FCCN.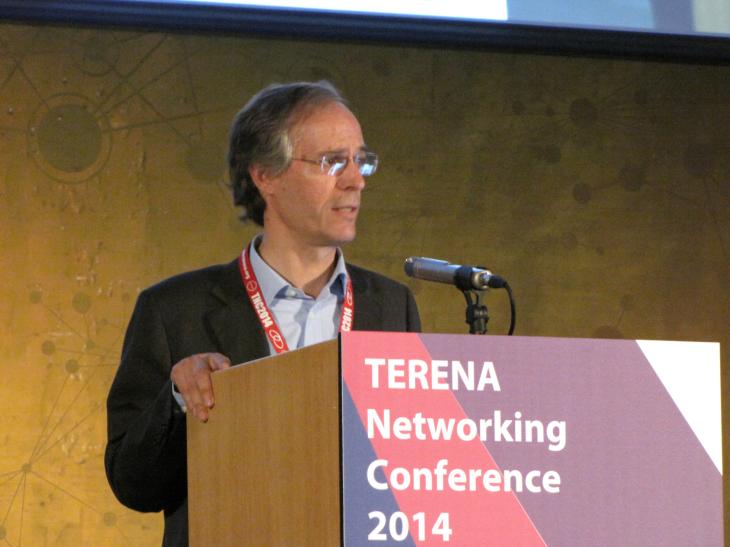 Thanks to the host and to the programme committee chairman.

Representatives of all the other important functions behind the conference are called to the stage.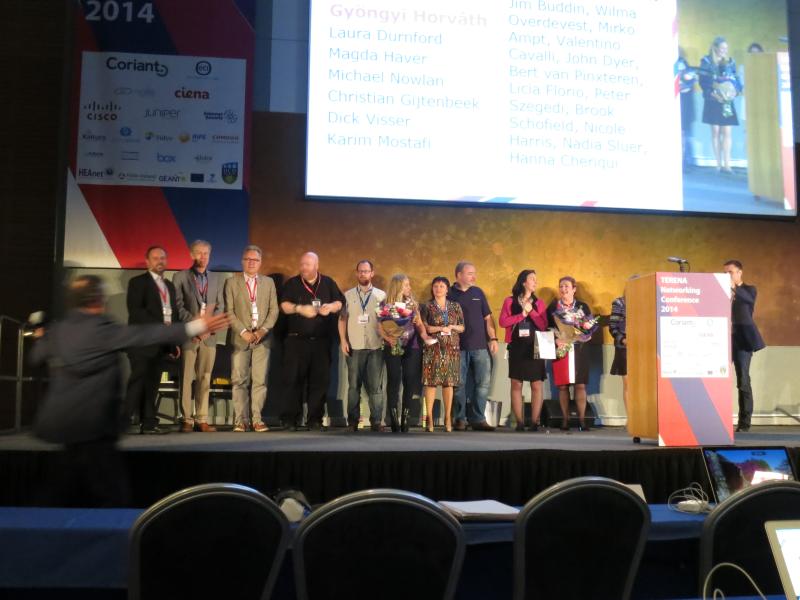 The community awards are presented by Dorte Olesen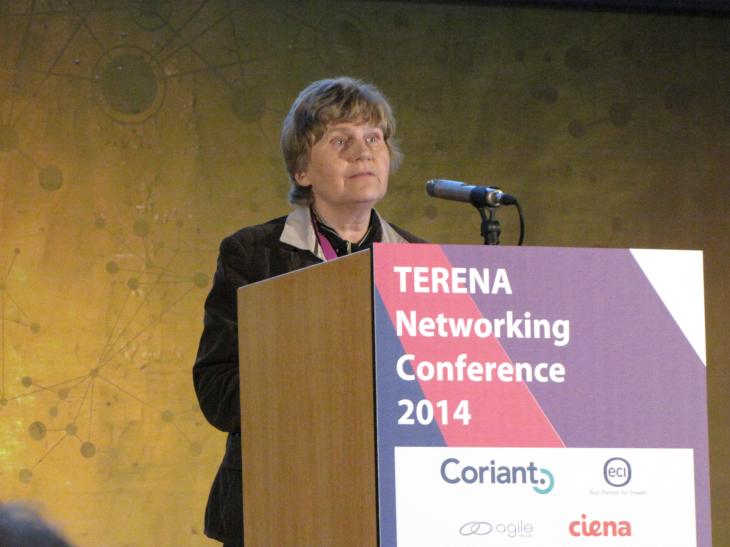 The award of the late Karel Vietsch is received by the chairman of the new Karel Vietsch foundation: Valentino Cavalli.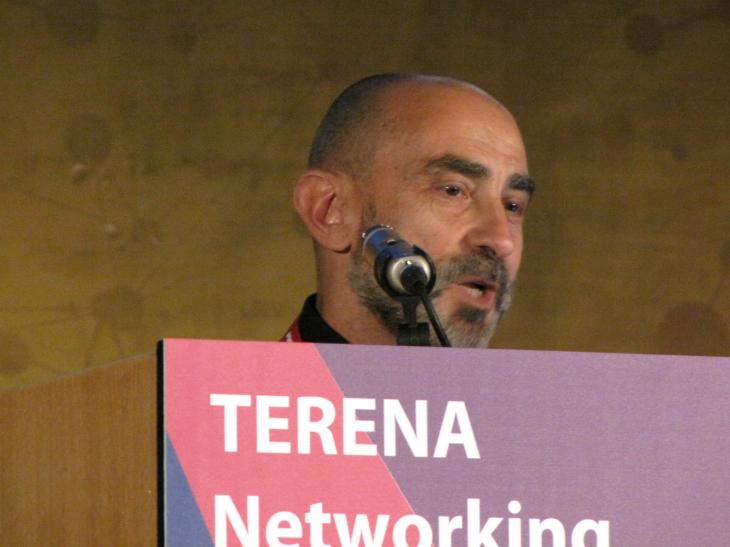 An original gadget to promote the next TNC in Porto is, of course, port wine for everybody.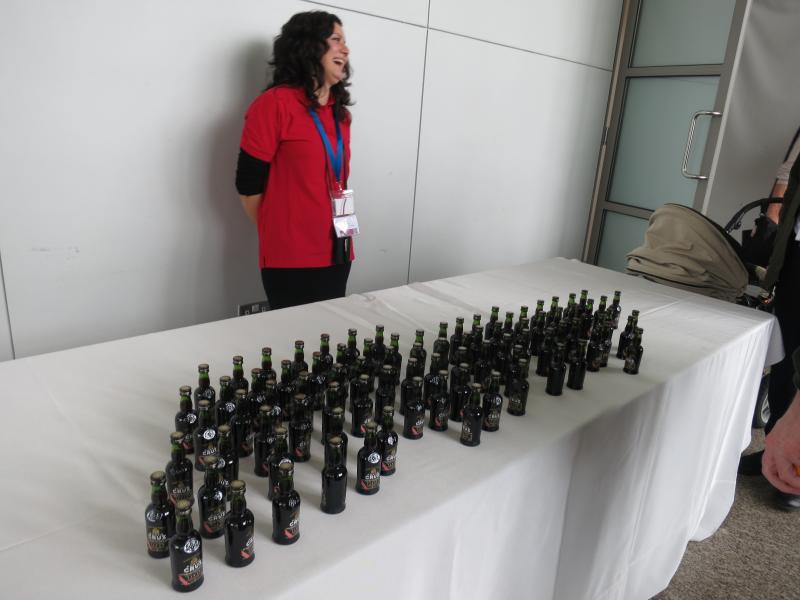 Yet again, thank you for a very good conference this year.
Martin Bech, DeIC, martin.bech@deic.dk