On the outside of the building, the juxtaposition of these two posters provokes the thought that if we do not tackle the upcoming funding challenges of the EC Work Programme 2016/17 well, we will also end up in a museum, on display alongside the dinosaurs.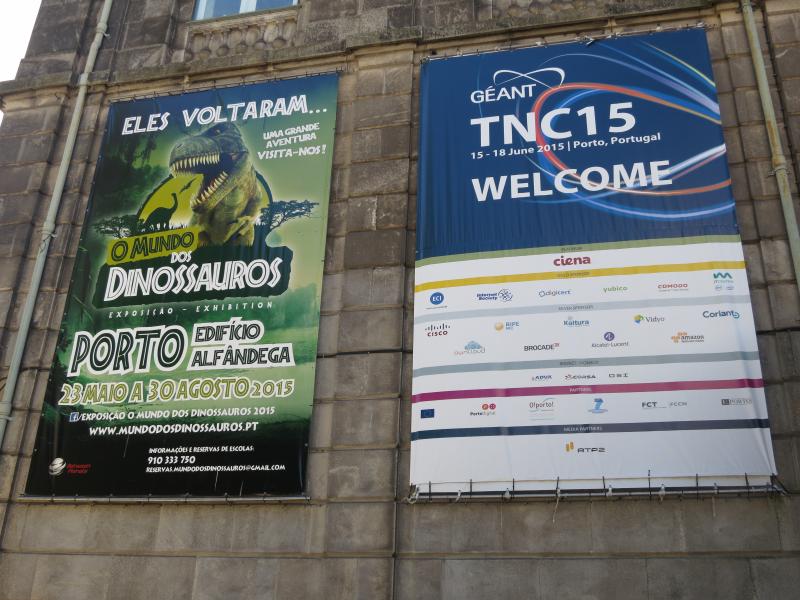 This Thursday morning, I am in the Network Centric Services track, starting with Rogier Spoor from SURFnet, talking about...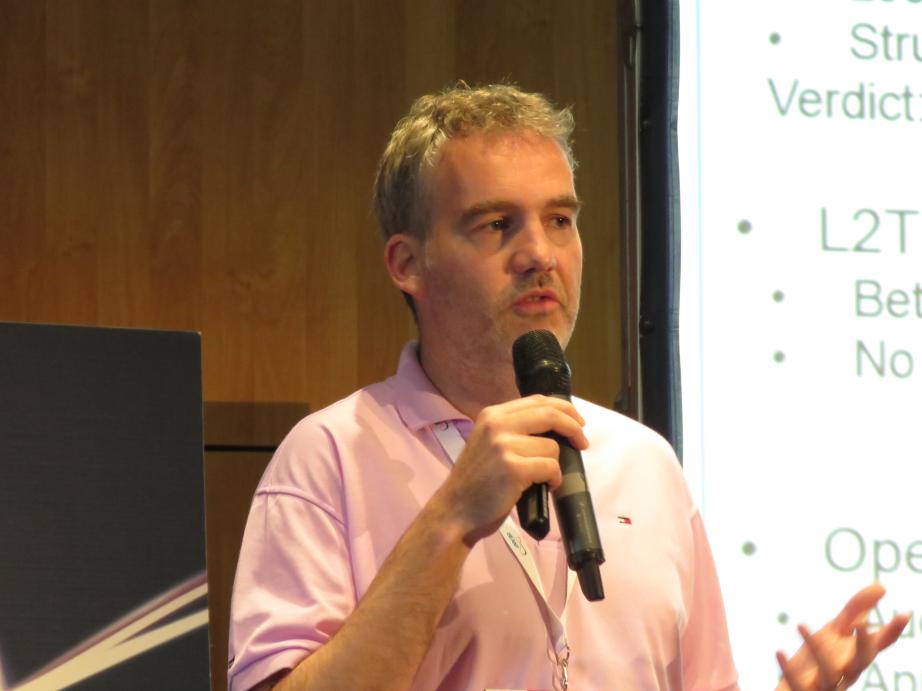 The closing session co-chaired by Bob Day and...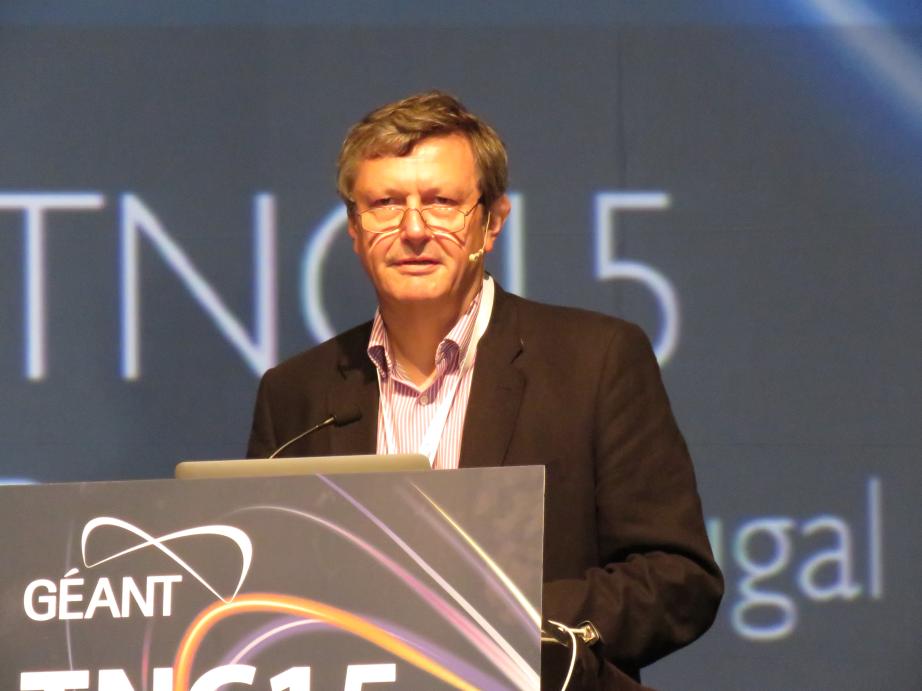 Appearing on stage like a small angel...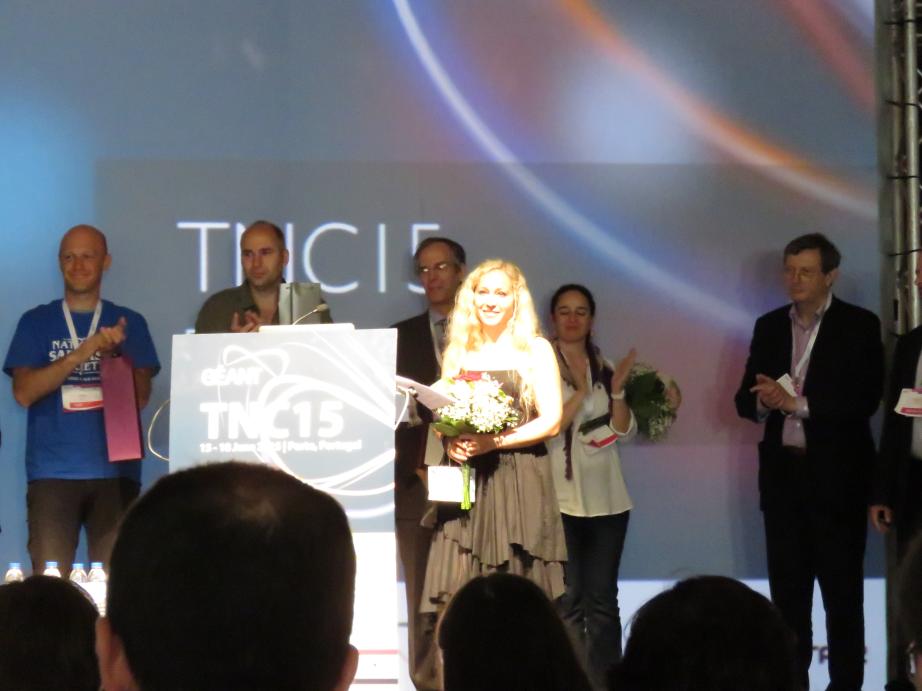 ...Gyöngyi Horvath, the saviour and anchor-person of the conference...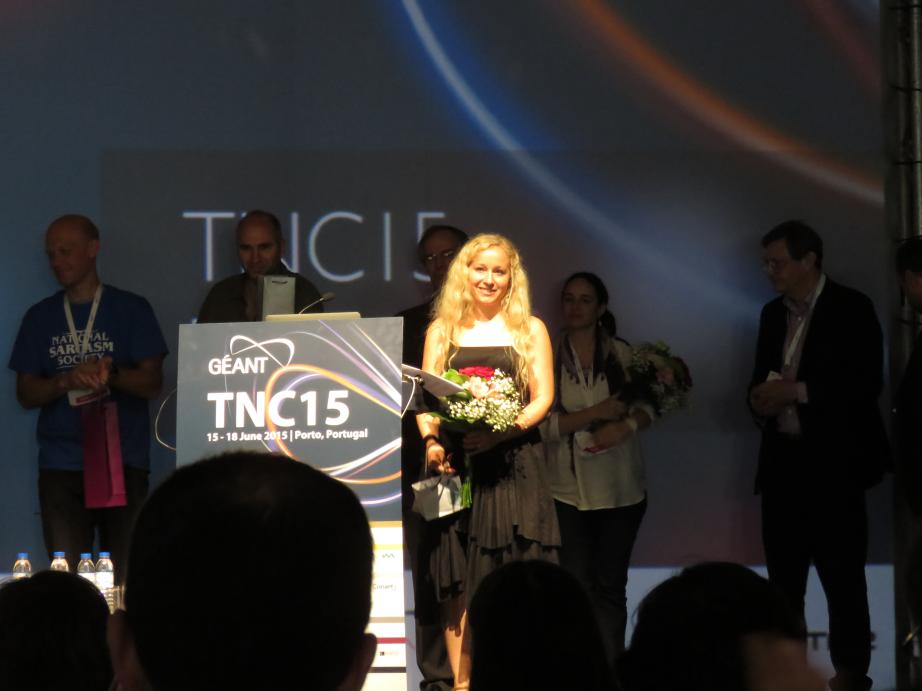 ...receiving the biggest applause.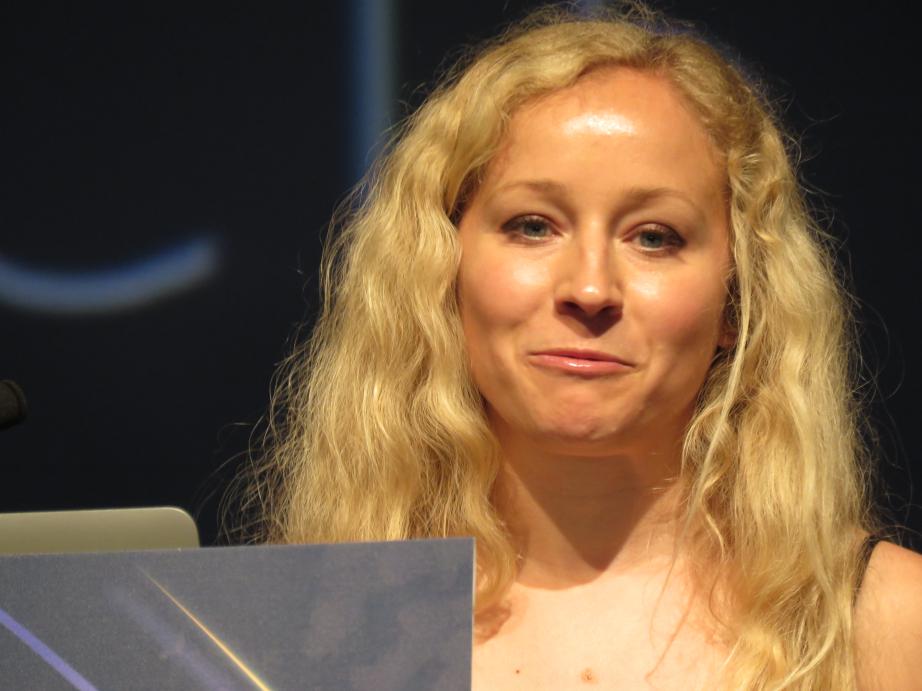 Last - but not least - Jan Gruntorad took the stage to announce the next TNC to be in Prague.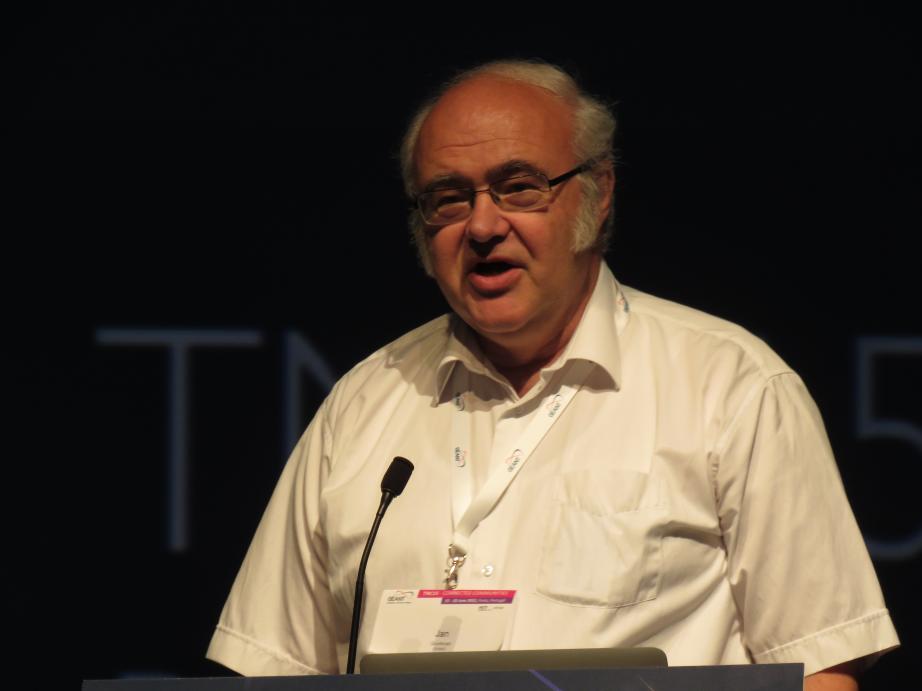 SEveryone saying their goodbyes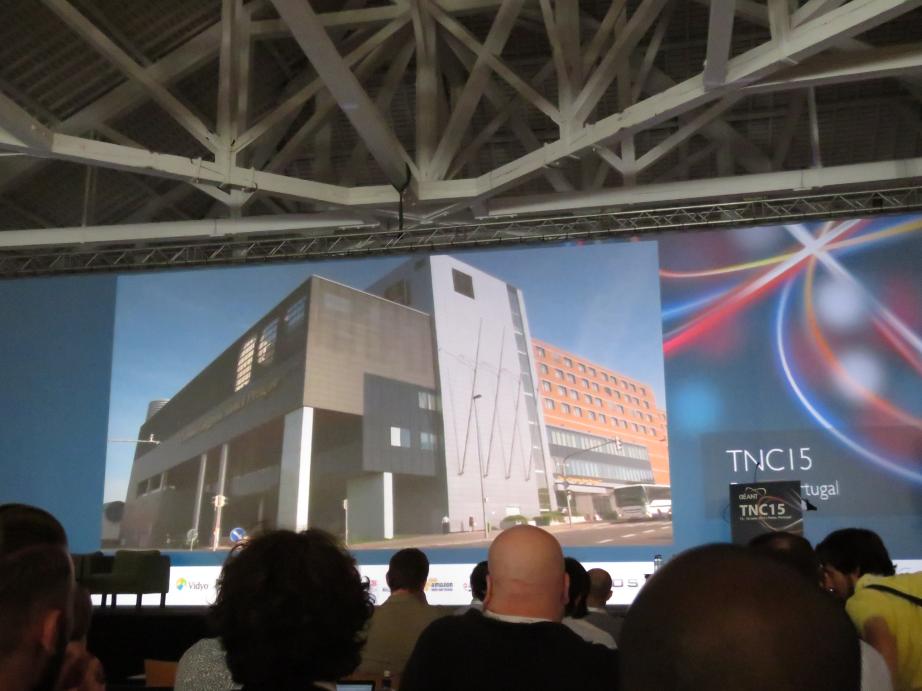 A small USP-based token is distributed, as an advertisement for the TNC16 in Prague.

It is, however, not the last supper - just the last lunch.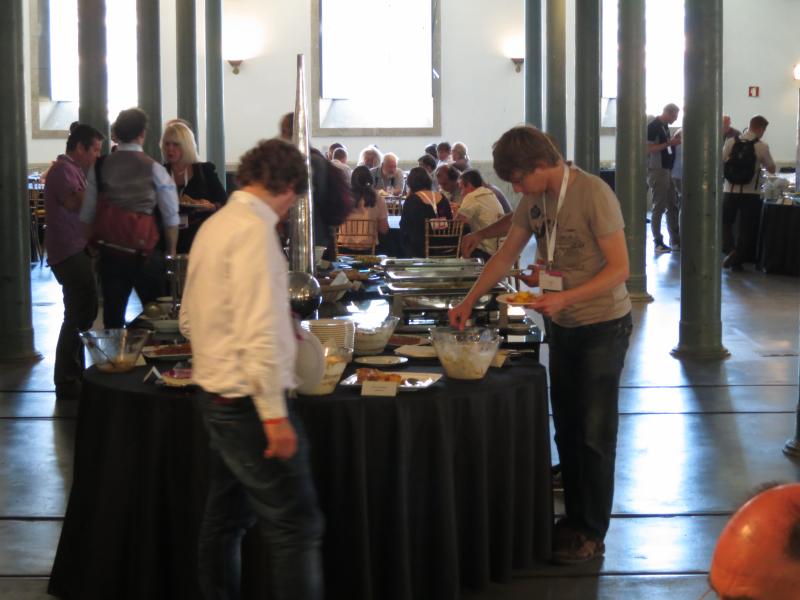 Anna Everitt is crawling back into her box in order to hibernate there until the next TNC.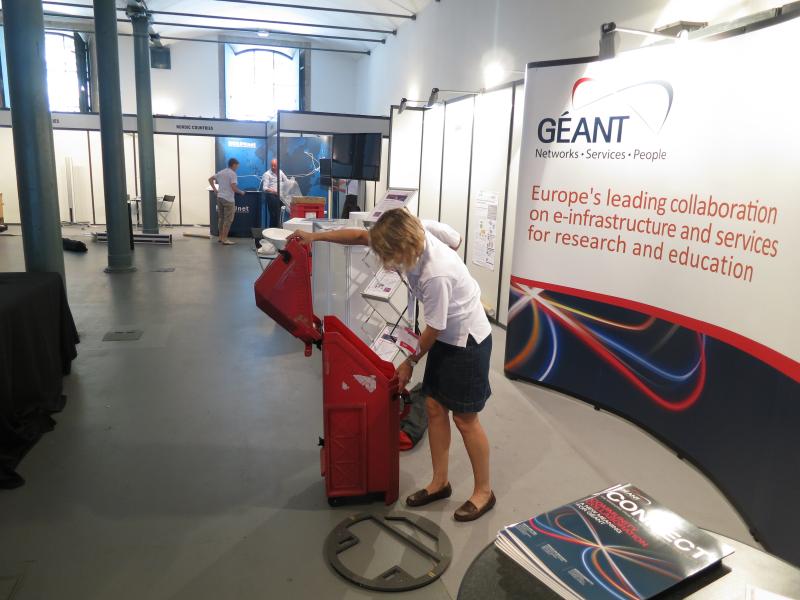 According to the tradition, the General Assembly meets after the conference. Here we have Bert and Nadia checking in the participants.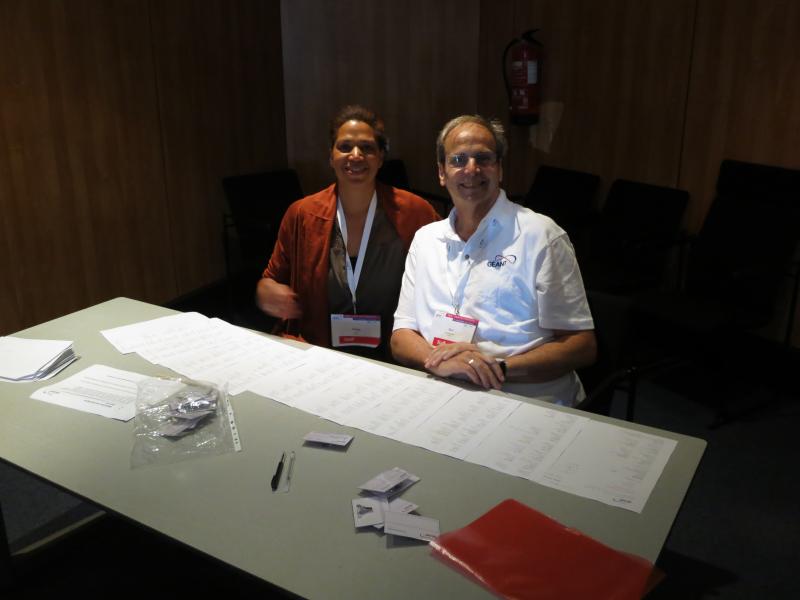 Thank you all for a very nice conference in a very nice city this year.
Martin Bech, DeIC, martin.bech@deic.dk